Chevrolet designers and Disney Imagineers team up to create a futuristic automotive design attraction

Chevrolet and Disney brought their best creative minds together to "reimagine" Test Track – an Epcot® attraction that lets guests design their own custom Chevrolet concept vehicle, then hit the track in a high-speed test drive.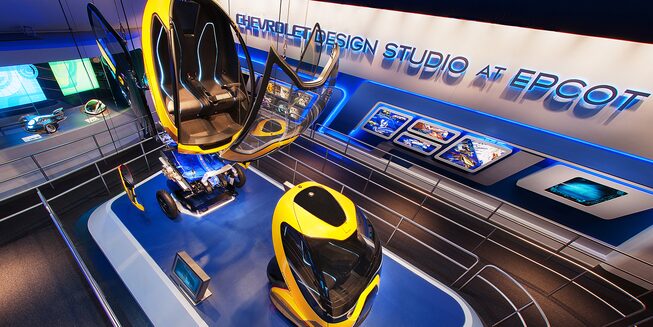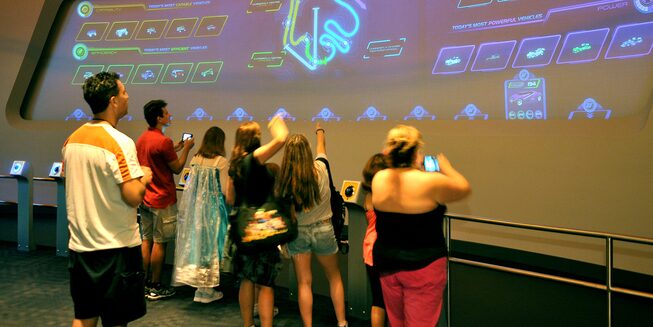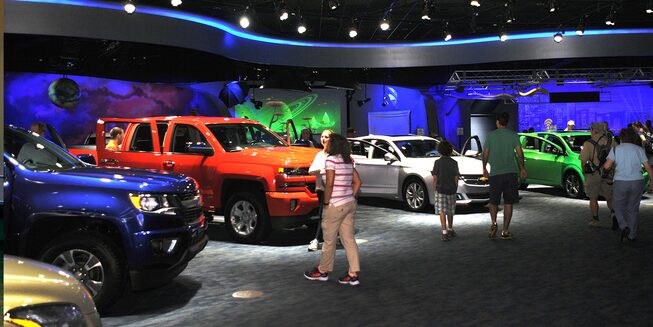 The Chevrolet Design Team and Disney's Imagineers collaborated heavily on the project, blending imaginative and engineering ideas from each other's world of design. The end result of their partnership is a futuristic automotive ride and attraction where guests get to experience what it's like to be a Chevrolet designer, creating their own vision for the future of transportation complete with real cues from actual Chevrolet vehicles.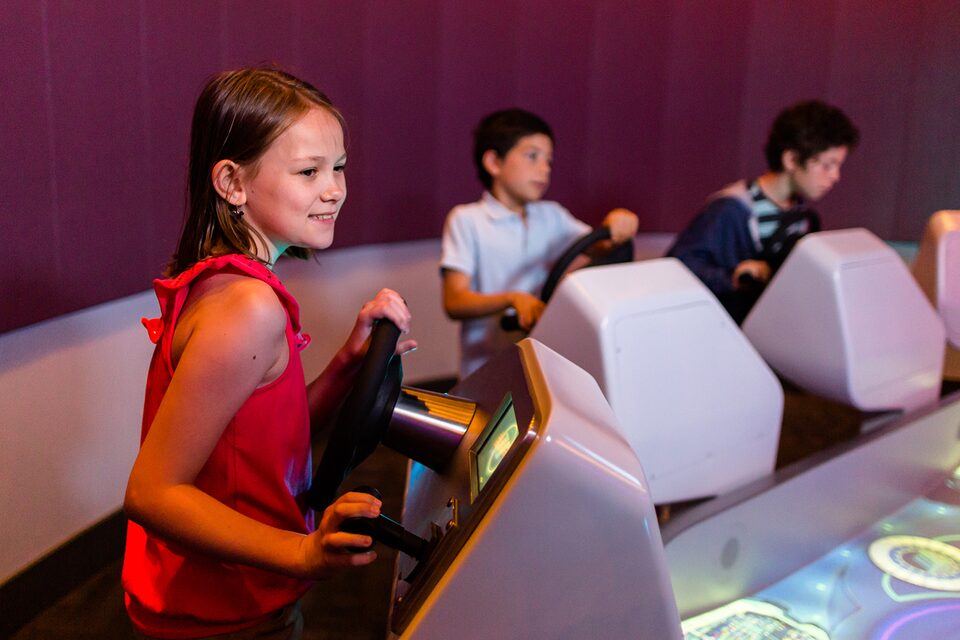 ---
After guests have completed designing their custom Chevrolet concept vehicles, they'll get the chance to test them on the Sim Track, loading digital copies of their vehicles into a test car that carries them through the ride. They'll want to hang on tight, because this isn't the Teacups. Turbo launches, hairpin turns, and sudden drops are all part of this exhilarating ride, and while the guests are enjoying the excitement, their custom Chevrolet concept vehicles are being scored on speed, control, responsiveness, and efficiency.
Test Track® Presented by Chevrolet at Epcot® gives guests the opportunity to get a hands-on experience of what it's like to be a Chevrolet designer. This attraction is an incredible combination of the thrills of a ride mixed with the fun and satisfaction of automotive ideation and design, and it's all possible thanks to the brilliant collaboration between the Chevrolet Design Team and Walt Disney Imagineering.

Already experienced Test Track® presented by Chevrolet? Share it with us on Facebook at facebook.com/Chevrolet and on Twitter @Chevrolet.

Shop for more Chevy merchandise here.