Racing toward the future.
Designed for the 2024 racing season to compete in the GT3 category, Corvette Z06 GT3.R will soon join a family of long-standing victors on the track. This track-only race car will be the first that Chevrolet offers to both pro and amateur teams.
Street-inspired track star.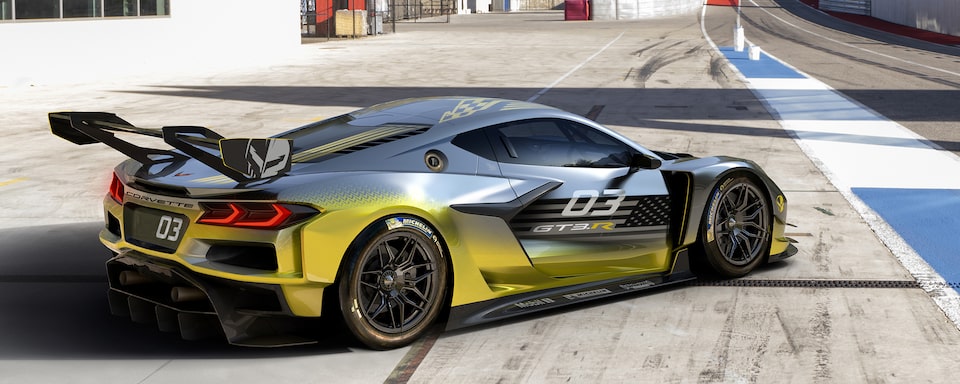 Although based on the design of the street-friendly Corvette Z06 and its 5.5L engine, the GT3.R won't be street legal. The track-only race car will be modified with racing-specific equipment and will comply with FIA regulations to compete in multiple series and drive circles around the competition.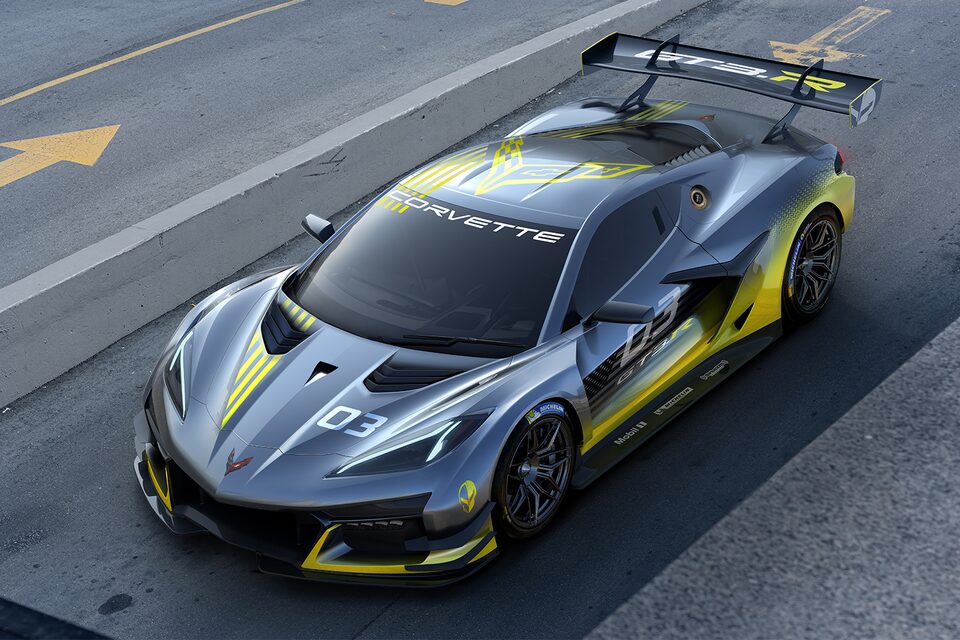 The key to winning is evolving.
The modern era of Corvette racing began in 1999 with the C5.R. Over the years, we've developed many variations of the Corvette and established it as a successful competitor in GT sports car racing around the world, including the GT1, GT2 and GTLM/GTE Pro categories. Now, we're developing the next generation of the Corvette to take the GT3 category by storm and carry on the legacy.
120
RACES WON
14

MANUFACTURERS' CHAMPIONSHIPS
8

LE MANS CLASS WINS
ENGINE

5.5L DOHC flat plane crank LT6 derived from the Z06 street car
TRANSMISSION

6-speed sequential motorsport transaxle
AERODYNAMICS

Wind tunnel-developed lightweight carbon body work
SUSPENSION

Motorsports-specific double-wishbone system designed to extract performance from lower ride heights
BRAKES

Motorsports-specific 6-piston front/4-piston rear brake system with specific cooling systems and quick-change capabilities
WHEELS

Endurance-specific wheel and single lug nut system for rapid pit stop execution
Interested in racing the all-new Corvette GT3.R?
Fill out the interest form and submit to Chevrolet Motorsports for consideration. More information on price and release date coming soon.