The 3,000-mile myth

Many older-model Chevrolet vehicles, including those manufactured without or before the creation of the Oil Life Monitoring System, require oil changes at 3,000-mile intervals. However, thanks to advances in engine technologies, newer models have a much longer range between oil changes. Always refer to your Chevrolet vehicle Owner's Manual for oil-change intervals for your specific vehicle.

Certified Service technicians at your Chevrolet dealer are expertly trained to understand how your vehicle uses its oil and how it monitors oil life. An oil change from a Certified Service technician not only gives you great service, convenience, and a great price, but you also get the added value of their expertise on your Chevrolet vehicle.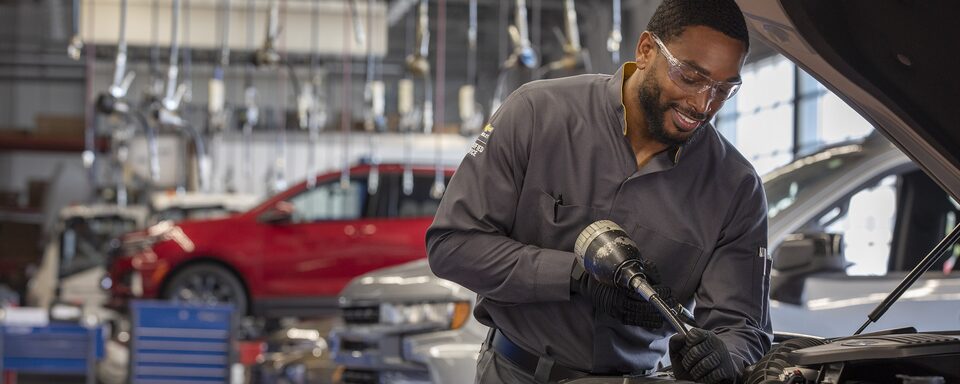 Your first oil change is covered

For 2020 or newer models†, Chevrolet Complete Care includes your first required maintenance visit within the first year of vehicle delivery providing an oil change, tire rotation and a Multi-Point Vehicle Inspection. Corvette coverage provides one maintenance visit including an oil change (Mobil 1® is required) and multi-point vehicle inspection within the first 12 months from vehicle delivery.† Bolt EV coverage provides a tire rotation and multi-point vehicle inspection within the first 12 months from vehicle delivery†.
Engine Oil Life System

Most Chevrolet vehicles are equipped with the engine Oil Life System (OLS). This system interprets your vehicle's speed and engine temperature and continuously monitors operating conditions—which helps determine when it's time for an oil change. The OLS also monitors your personal driving habits and the area's climate conditions to let you know precisely when to come in for an oil change. It's a simple, effective way to save money and help reduce oil waste.

Current Service Offers
Discover great offers from the experts at Chevy Certified Service.
Shop the GM Parts Store

Did you know you can now buy GM Genuine Parts or ACDelco parts straight from the source? The GM Parts Store is your one-stop shop for OEM parts online, designed for your vehicle and built to last. Buy the right parts for your vehicle from the comfort of home.

Selecting your oil

Choosing the proper grade of oil is a critical step in engine maintenance. From conventional to full synthetic, your Chevrolet Certified Service experts offer a range of oil types, including ACDelco Conventional Oil, ACDelco dexos1TM Full Synthetic, and Mobil 1TM Full Synthetic. Ask the experts which grade of oil you should use for your specific Chevrolet model. You can also check your Owner's Manual for the correct grade.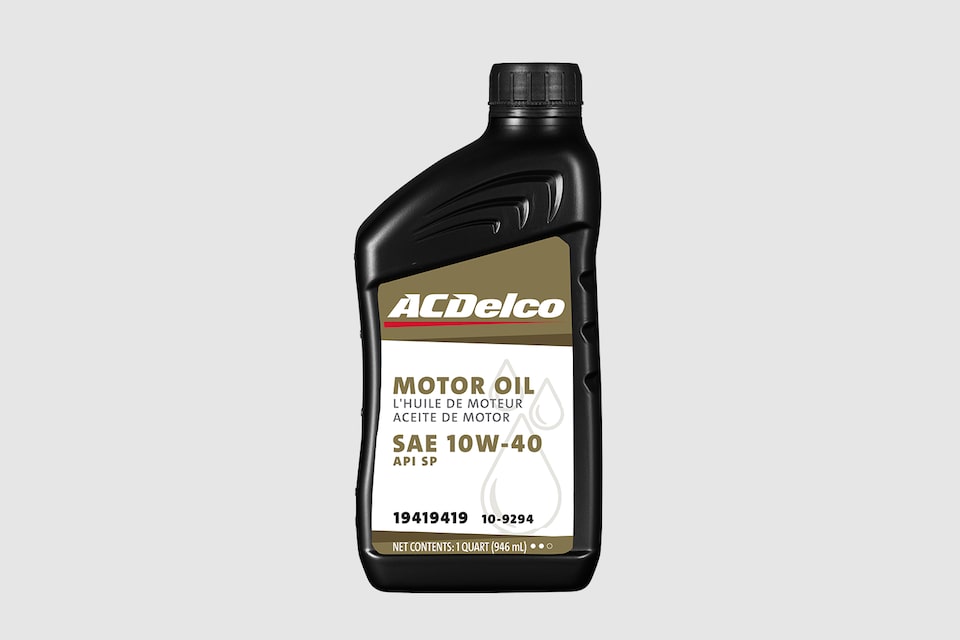 ACDelco Conventional Oil
Offers good engine wear and corrosion protection and contains special additives to help your engine run smoothly.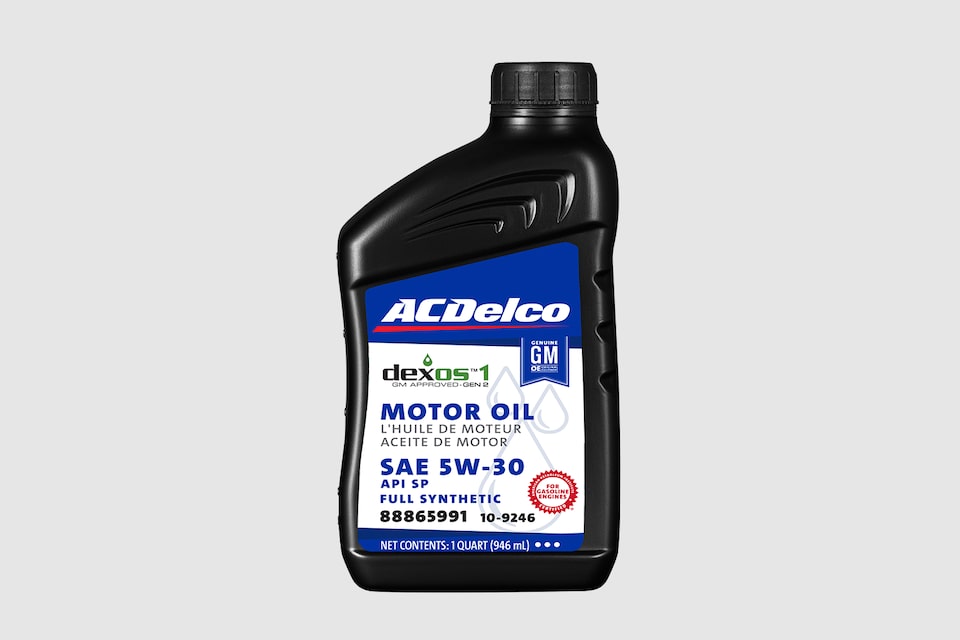 ACDelco dexos1TM  Full Synthetic Oil
Provides high resistance to oxidation, excellent low-temperature flow and helps prevent formation of sludge and other deposits.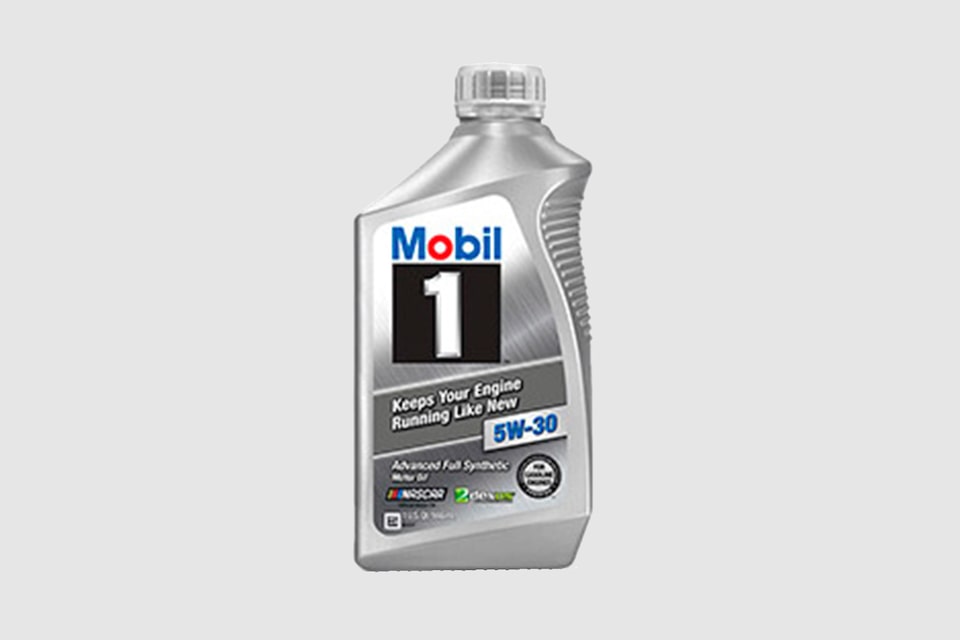 Mobil 1 Full Synthetic Oil

Offers advanced anti-wear technology as well as exceptional high-temperature stability and low-temperature performance.
OIL CHANGE FAQs
A: When the "Change Engine Oil Soon" message appears, oil change service is necessary for the vehicle as soon as possible, within the next 600 miles.
If driving under the best conditions, the Engine Oil Life System might not indicate the need for vehicle service for more than a year. The motor oil and filter must be changed at least once a year and the Engine Oil Life System will need to be reset. Your Chevrolet dealer has Certified Service expert technicians who will perform this work and reset the system. Click here to schedule service.
A: Consult your vehicle Owner's Manual or visit the Certified Service experts at your Chevrolet dealer to be sure you get the proper oil for your vehicle. For 2011 or newer vehicles, dexos1TM Full Synthetic is the recommended oil specification (dexos1TM for gasoline engines, dexos2TM for light-duty diesel engines, 15W40 CJ-4 for Duramax diesel engines). Advantages of dexos1TM Full Synthetic over conventional motor oil include improved oil performance and protection, increased piston cleanliness, reduced oil consumption, and greater viscosity control.
A: The majority of today's Chevrolet vehicles are equipped with the Engine Oil Life System, which has made the 3,000-mile oil change obsolete. Depending on the age of the vehicle, driving habits, and road conditions, vehicles with today's advanced engines can go much longer than 3,000 miles between oil changes. Always be sure to check your engine oil level regularly, even with an Engine Oil Life System.
A: It's a good idea to periodically check your oil level. In order to get an accurate reading, the oil must be warm, at normal operating temperature, and the vehicle must be on level ground. Always consult your Chevrolet vehicle Owner's Manual for the proper procedure to check your oil level. You'll get a more accurate dipstick reading by following those instructions.