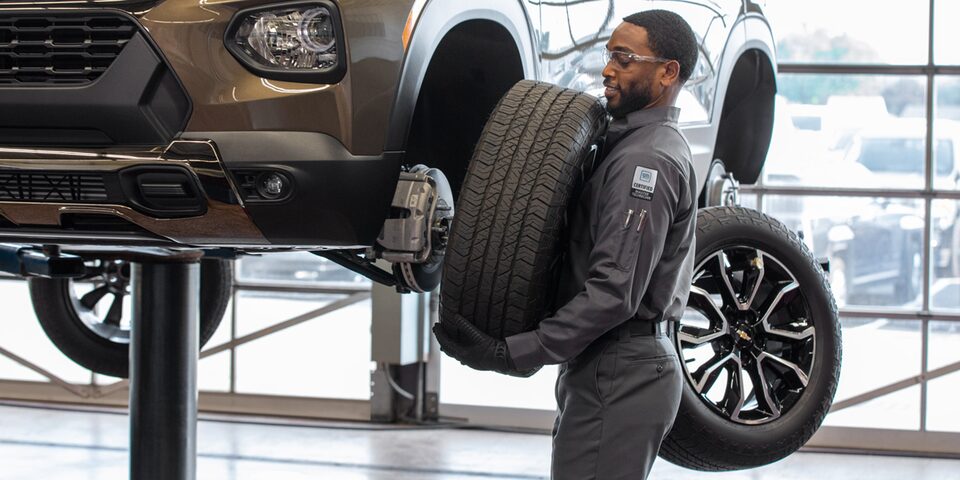 WE KNOW THE RIGHT TIRES FOR YOUR CHEVY

The importance of tire maintenance
Tires are one of the most important features of your vehicle. Rubber ages over time, and many factors affect how fast tires age. The Chevrolet Certified Service experts are trained to inspect your tires and replace them if needed.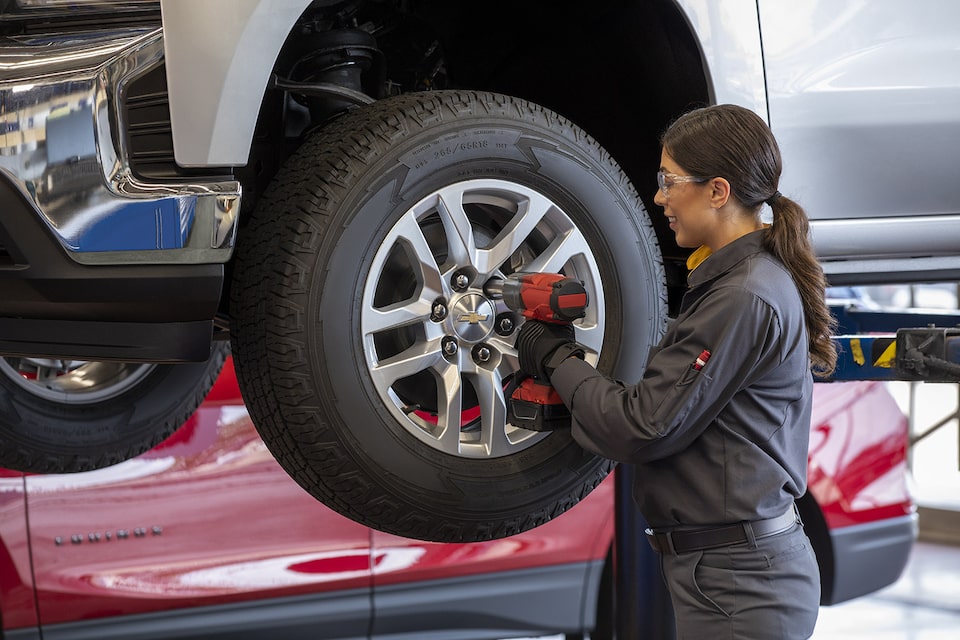 ---
Tire Price Match Guarantee

Provide us with a better eligible price at the time of purchase, and we'll match it. Find a better price within 30 days of the purchase, and we'll refund the difference.†
Eligible Tire Brands
---
Manufacturer Tire Rebates
These offers are available from the tire manufacturer when tires are purchased at a Chevrolet, Buick, GMC or Cadillac dealer. GM is not responsible for the processing or payment of these offers. Download the tire manufacturer offer for full details:

Current Service Offers
Discover great offers from the experts at Chevy Certified Service.
Knowing when to replace your tires
Understanding proper tire maintenance, selection, and safety for your Chevrolet vehicle starts with knowing the basics. Wear bars molded into the length of the tire tread provide a visual guide to help determine the tread depth. If your tires are at the wear bar level or have 1/16 inch or less of tread remaining, it's time to consider new tires. Other warning signs include bulges and splits, cracked sidewalls, visible tire cord and punctures.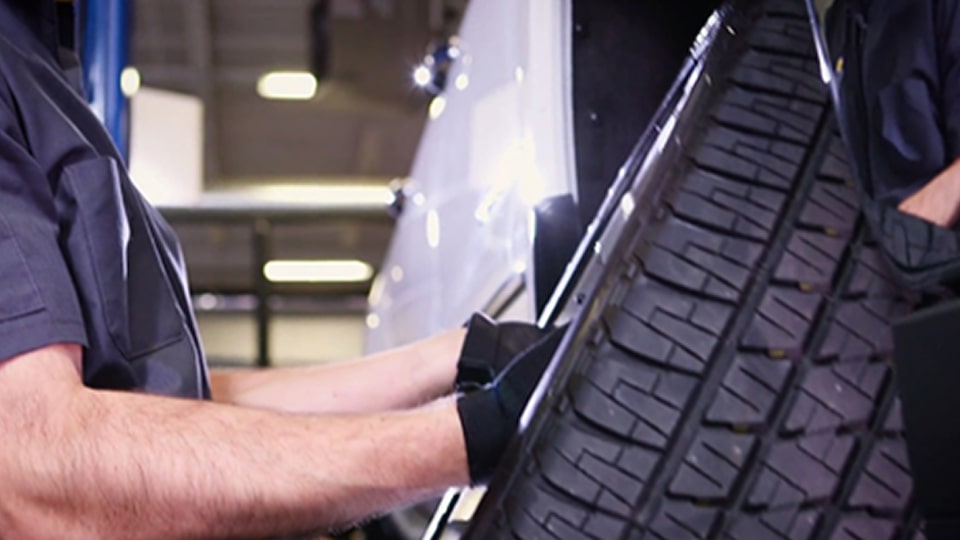 Tire safety and maintenance

It's a good idea to check your tires at least once a month when the tires are cold, meaning the vehicle has not been driven for at least three hours or no more than one mile. If your Tire Pressure Monitoring System light comes on, you can bring your vehicle to the Certified Service experts for assistance.
Types of tires
Your Chevrolet tires were specifically chosen for your vehicle to help provide a safe ride in a variety of driving and weather conditions. Different types of tires can perform better or worse —depending on conditions—so it's important to understand how they work.

ALL-SEASON TIRES

All-season tires are for year-round use and feature a blend of technologies that make use of different compounds and detailed tread configurations, designed for most driving conditions such as snow, rain, heat, cold, etc. These tires offer good overall performance on most road surfaces and in most weather conditions.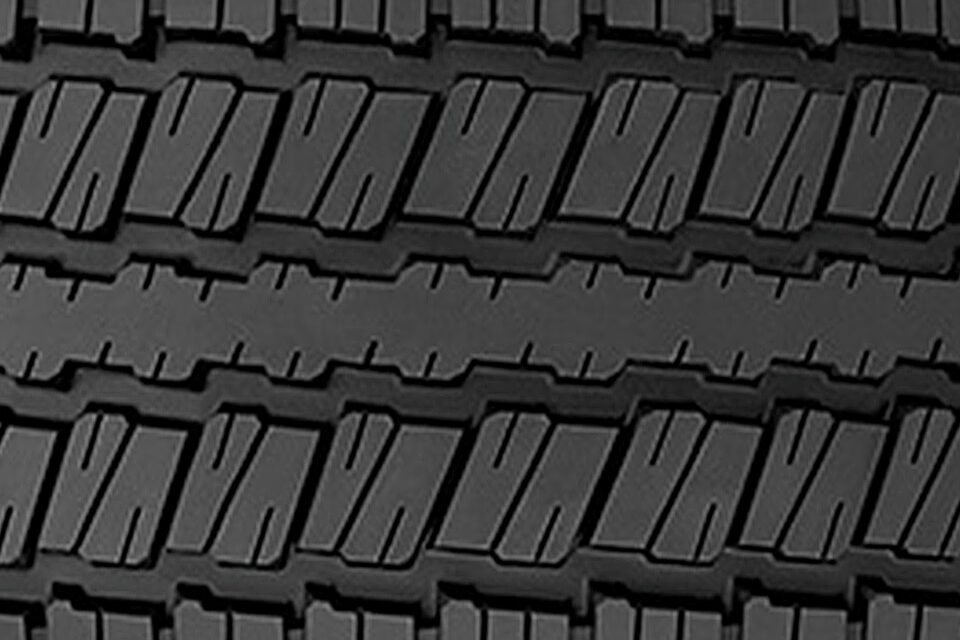 ALL-TERRAIN TIRES
All-terrain tires provide good performance on most road surfaces, in most weather conditions, and for off-road driving. The tread pattern on these tires may wear more quickly than others. Consider rotating these tires more frequently than the recommended 7,500 miles if you notice irregular wear. Check your tire wear here.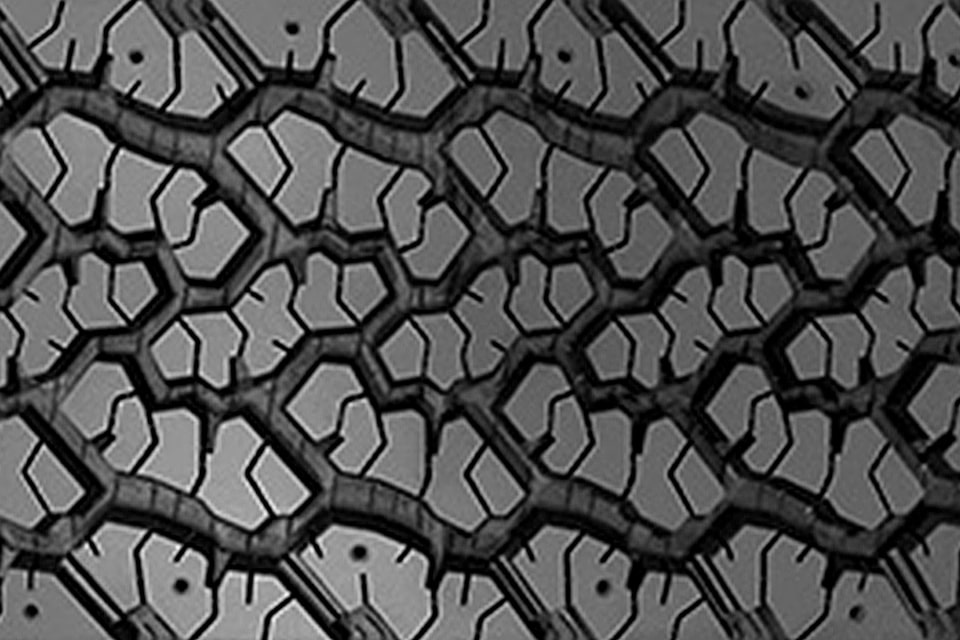 PERFORMANCE TIRES

Performance tires are designed for enhanced handling under demanding circumstances and generally have high-speed ratings with a low aspect ratio for improved control. These tires are not built for winter conditions.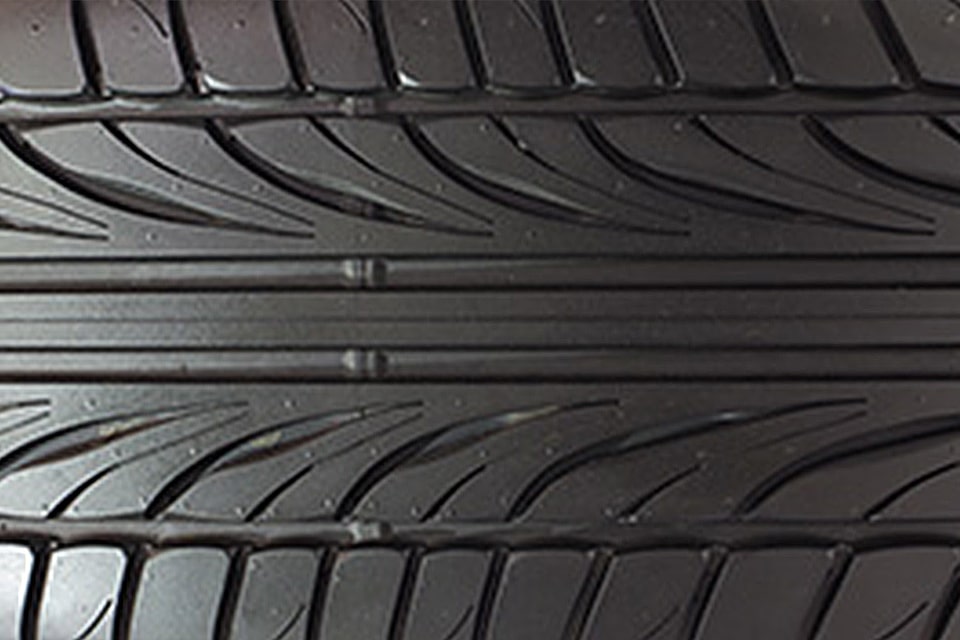 RUN-FLAT TIRES

Run-flat tires can be driven on with no air pressure. There is no need to stop to change the tire. Continue driving, but not too far or too fast. Driving on the tire may not be possible if there is permanent damage. To prevent permanent damage, keep speeds below 50 mph.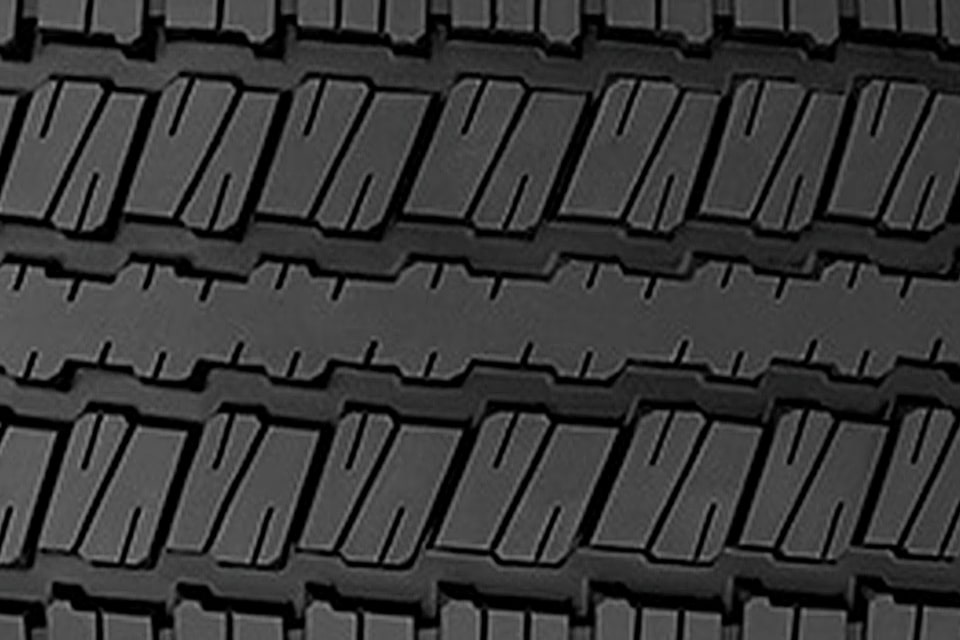 SNOW/WINTER TIRES

Winter tires are designed for increased traction on snow- and ice-covered roads. With winter tires, there may be decreased dry-road traction, increased road noise, and shorter tread life. After changing to winter tires, watch for changes in the vehicle's handling and braking.
If you decide to use snow/winter tires:

Use tires of the same brand and tread type on all four wheel positions.
Use only radial ply tires of the same size, load range, and speed rating as the original equipment tires.
Winter tires with the same speed rating as the Original Equipment tires may not be available for H, V, W, Y, X, Z, and R speed-rated tires. If winter tires with a lower speed rating are chosen, never exceed the tires' maximum speed capability.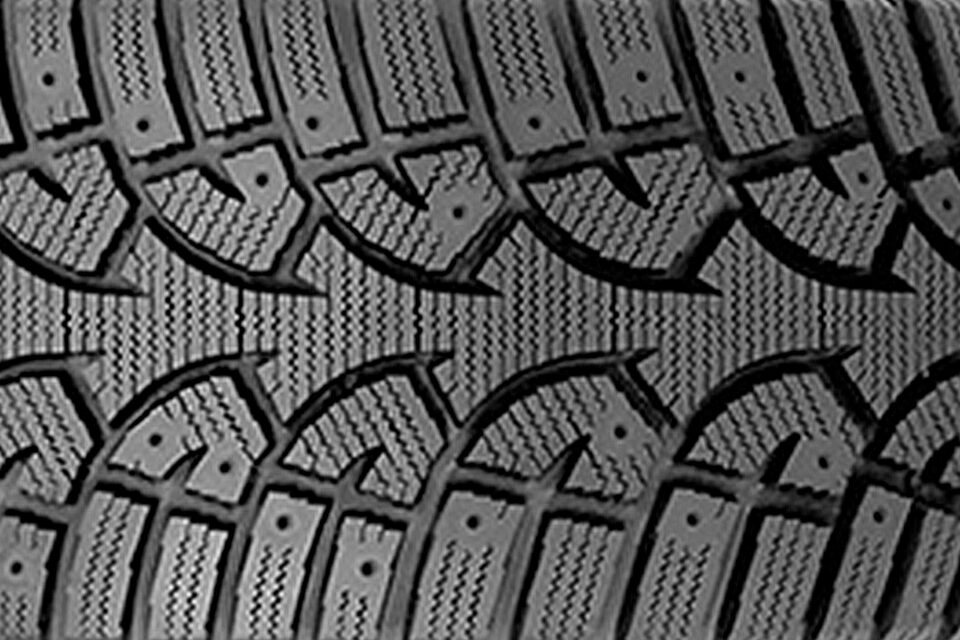 SUMMER-ONLY TIRES

Summer tires have a special tread and compound that are optimized for maximum dry- and wet-road performance. This special tread and compound will decrease performance in cold climates and on ice and snow.
NOTE: Do not use summer tires in winter conditions, as it would adversely affect vehicle safety, performance, and durability. Use only GM-approved tire and wheel combinations. Unapproved combinations may change the vehicle's performance. Learn more about important tire and wheel information at your dealer.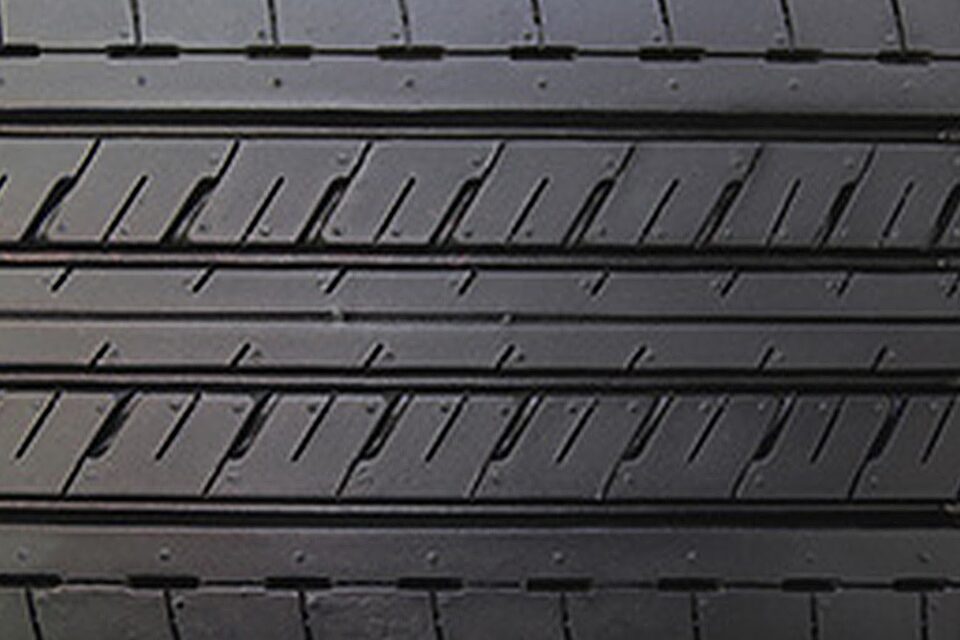 TIRE FAQs
Air is a gas, expanding when heated and contracting when cooled. For most of North America, fall and early winter are especially important times for checking tire pressure on your Chevrolet vehicle — as the ambient temperature falls, tire pressure goes down. A good rule of thumb: with every 10 degrees Fahrenheit of temperature change, tire pressure changes about 1 psi – higher as temperatures rise, lower as they fall.
What happens if your tire is underinflated?
Premature or irregular wear
Poor handling
Reduced fuel economy
Overheating, which could lead to a blowout

What happens if your tire is overinflated?
Unusual wear

Poor handling
Rough ride

Greater risk of damage from road hazards

Check your tires at least once a month when the tires are cold, meaning the vehicle has not been driven for at least three hours or no more than one mile. The Tire Information Label located on the inside of your vehicle's doorframe has the recommended cold tire pressure for your vehicle. Use a quality gauge. Don't try to eyeball it—radial tires may appear fine even when they're underinflated. Look for objects that can get wedged in the tread—they'll work themselves even further into the tire and cause air loss. To make sure you're covered, every check of your tires should include a check of your spare (if available), as well.
The Tire Pressure Monitoring System (TPMS) on your Chevrolet vehicle is designed to warn the driver when low-tire-pressure conditions exist. A sensor measures tire pressure, then transmits data to the Tire Pressure Monitor. If the pressure in one or more of your tires is 25 percent or more below the vehicle manufacturer's recommended cold inflation pressure for tires, a warning indication will alert the driver.
Your Original Equipment TPMS sensor battery can last up to 10 years with normal use. When the TPMS battery fails, the sensor will need to be replaced.
If the Tire Pressure Monitor light comes on and stays solid with a Check Tire Pressure, Low Tire Pressure, or Add Air To Tire message, then check and adjust all tire air pressures to the recommended levels. Next, drive the vehicle to turn the light off.
If the Tire Pressure Monitor light appears as a blinking yellow lamp for more than one minute and stays solid, then diagnostic service is needed. If your Chevrolet TPMS is not functioning properly, it cannot detect or signal a low-tire condition.
There are many factors that can cause tire wear on your Chevrolet vehicle, such as your driving style and tire maintenance habits. Tire replacement is absolutely needed when the tread wear indicators appear. A tire's built-in tread wear indicators look like narrow strips of smooth rubber across the tread and become visible as the tire surface wears.
It's a known fact that regular tire rotation extends the life of your tires and improves performance. Tires are rotated to achieve a uniform wear for all tires. Each tire performs different tasks (such as steering in front- versus rear-wheel drive), therefore tires wear at different rates. Your tires should be rotated every 7,500 miles to prevent irregular tire wear.

A quick and easy way to check your tire wear is with a tread depth gauge. It measures tire tread depth from 0 to 19/32 inch. These tools come in either digital or mechanical versions.
The Penny Test
The easiest way to check wear on your tire is with a penny. Place a penny upside down in between the tire tread as shown. If you can see the top of Lincoln's head, the treads are worn and tire replacement is needed.
Shop the GM Parts Store

Did you know you can now buy GM Genuine Parts or ACDelco parts straight from the source? The GM Parts Store is your one-stop shop for OEM parts online, designed for your vehicle and built to last. Buy the right parts for your vehicle from the comfort of home.