Fueled by choice.
Smart. Capable. Efficient. Our advanced and affordable Duramax® Diesel engines are designed to take the refinement and capability of Chevy trucks and SUVs to the next level. From delivering legendary power and capability to Silverado to adding available best-in-class fuel economy on Tahoe and Suburban,† diesel engines are a perfect fit for almost any lifestyle and budget. And with diesel fuel widely available at most fueling stations, you could get all of the performance benefits of a long-lasting Duramax Diesel engine without changing your usual routine.
Power and efficiency to the max.
Diesel engines have come a long way from the diesels of the past. Our Duramax® Turbo-Diesel engines are well balanced to offer a smooth and quiet ride along with enough torque to ensure responsive performance without sacrificing comfort or capability. And with the impressive fuel economy and range offered by the available 2.8L and 3.0L Turbo-Diesel engines†, you can hit the open road with confidence.
2.8L DURAMAX TURBO-DIESEL
Available on Colorado and Express, the Duramax 2.8L Turbo-Diesel offers the perfect balance of capability and efficiency — all with the dependability that comes with a 5-year/60,000-mile† powertrain limited warranty.

3.0L DURAMAX TURBO-DIESEL
Get available best-in-class fuel economy† for your Tahoe or Suburban, or add more range to your Silverado, with an advanced available 3.0L Turbo-Diesel engine. Either way, you'll drive with confidence thanks to a 5-year/100,000-mile† powertrain limited warranty.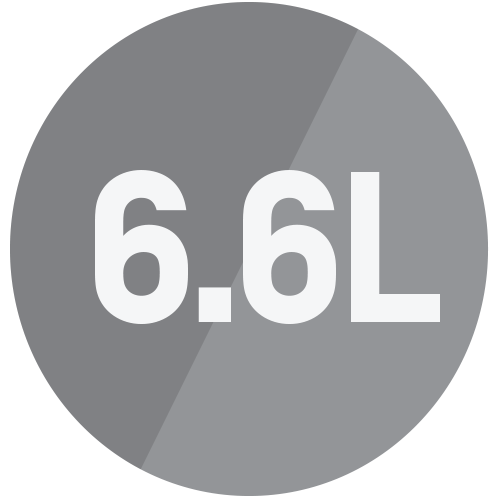 6.6L DURAMAX TURBO-DIESEL

Paired with a legendary Allison® transmission, the powerful and dependable 6.6L Turbo-Diesel V8 offers the torque, horsepower and trailering capabilities you need to handle big jobs. And with a 5-year/100,000-mile† powertrain limited warranty, you're covered for the long haul.

Capability without compromise.
See all the ways a Duramax Turbo-Diesel engine can help you get the most out of your vehicle.
2021 COLORADO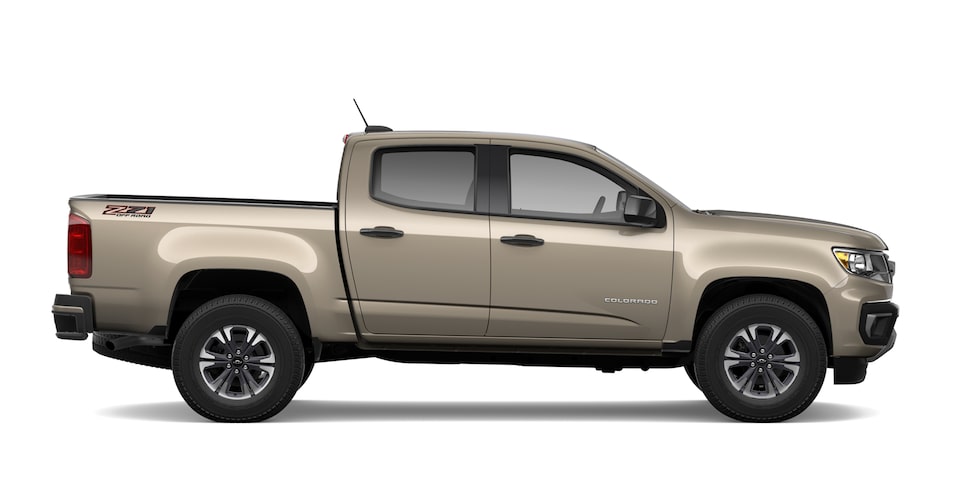 2021 TAHOE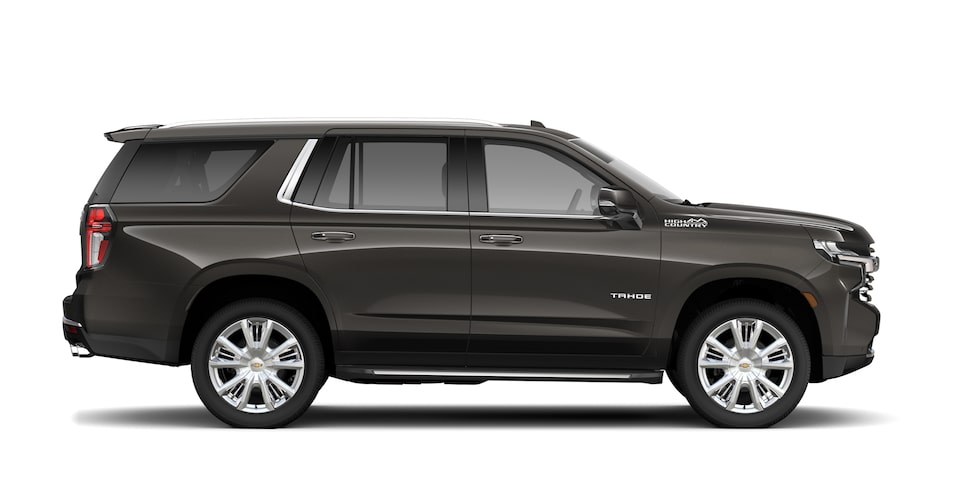 2021 SUBURBAN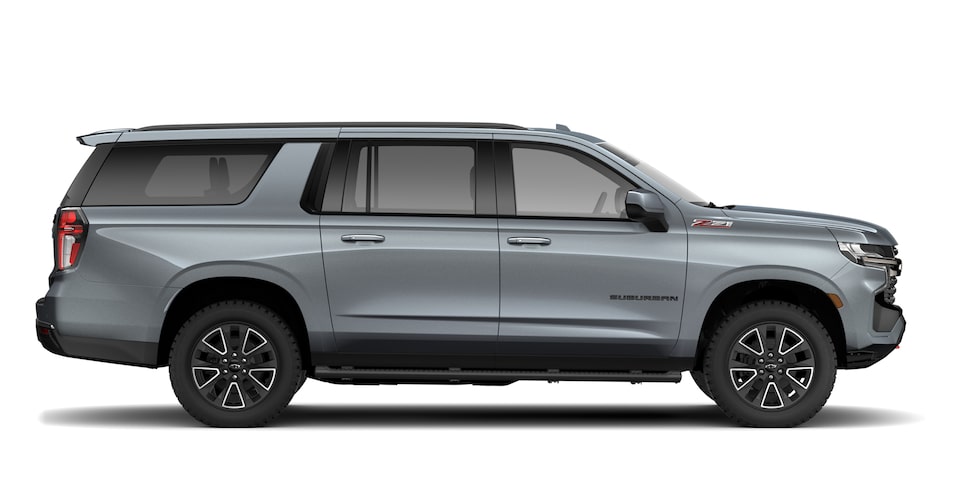 2021 SILVERADO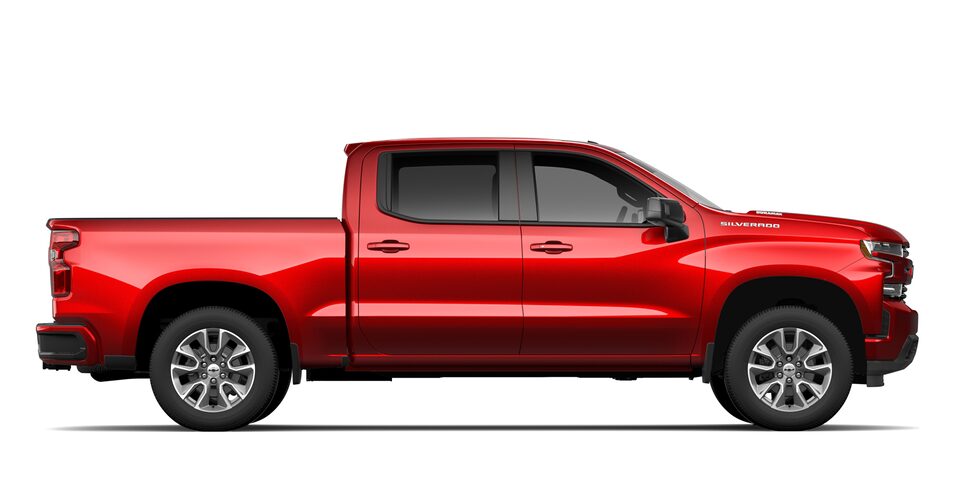 2021 SILVERADO HD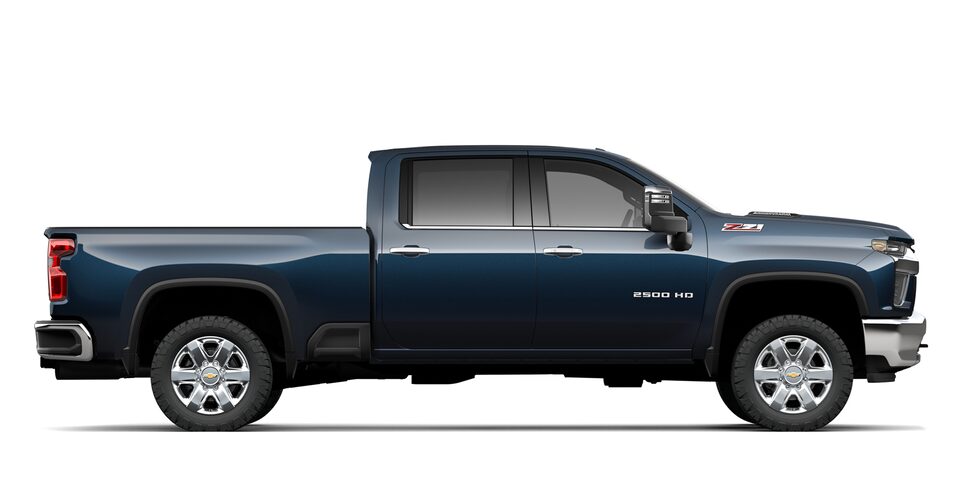 2022 EXPRESS VAN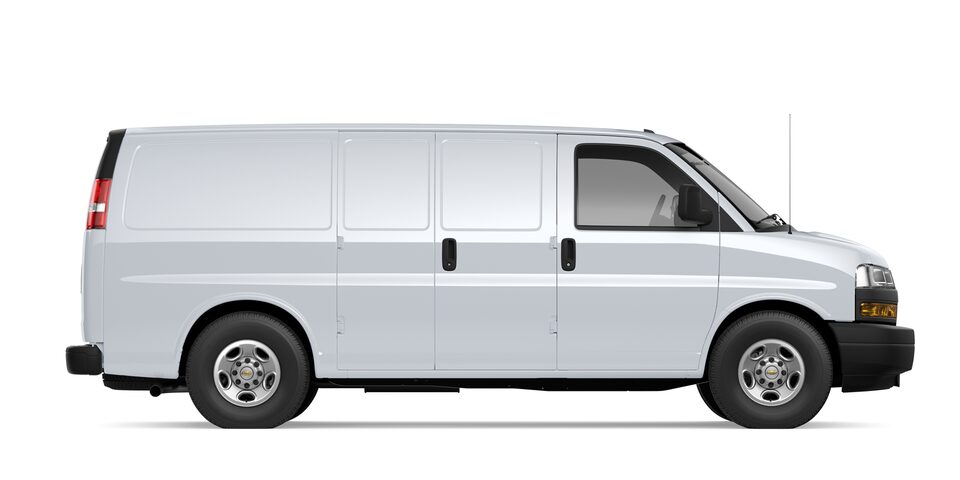 Take a look under the hood.
Take an inside look at the dependable and advanced 3.0L I-6 Turbo-Diesel engine to see how this perfectly balanced engine delivers impressive range and fuel economy†.
You've got questions. We've got answers.
Curious about what diesel emissions fluid is for? Never heard of an inline-6 engine? Whether you're new to diesel engines or just looking for a quick refresher, we're here to help get you up to speed.
DIESEL FAQs
A diesel engine uses a leaner fuel-to-air mixture, resulting in lower fuel consumption, meaning you're able to travel longer distances between fill-ups. Diesel engines also operate using compression combustion (versus ignition in a gas engine), yielding better low-speed torque, which can allow them to operate more efficiently – especially during highway driving.
Because diesel engines provide a lot of torque at a low rpm, especially for their size. Torque is the rotational force an engine produces to help you power up hills and haul boats and campers behind your vehicle. Plus, Duramax engines are known for their reliability and durability.
Maintenance requirements (oil, filter changes) for a diesel engine are about the same as for gas-powered vehicles. Duramax engines are known for their reliability, and come standard with a 5-year/60,000-mile limited warranty on 2.8L Turbo-Diesel engines, or a 5-year/100,000-mile limited warranty on 3.0L and 6.6L Turbo-Diesel engines.
An engine with more torque will accelerate more quickly initially because it has greater sustained force. The trick is keeping the rpm within the right range to keep it in the peak power band. Chevrolet does this by pairing the Duramax 3.0L Turbo-Diesel with an advanced, smooth-shifting 10-speed automatic transmission, and the Duramax 6.6L Turbo-Diesel with a legendary Allison® transmission.
Diesel engine technology has changed a lot over the years, erasing the preconceptions that they are loud and rough-riding. And the thoughtful design of the inline 6-cylinder engine offers a smooth, balanced ride.
DIESEL GLOSSARY

---
CHECK OUT OUR DIESEL LINEUP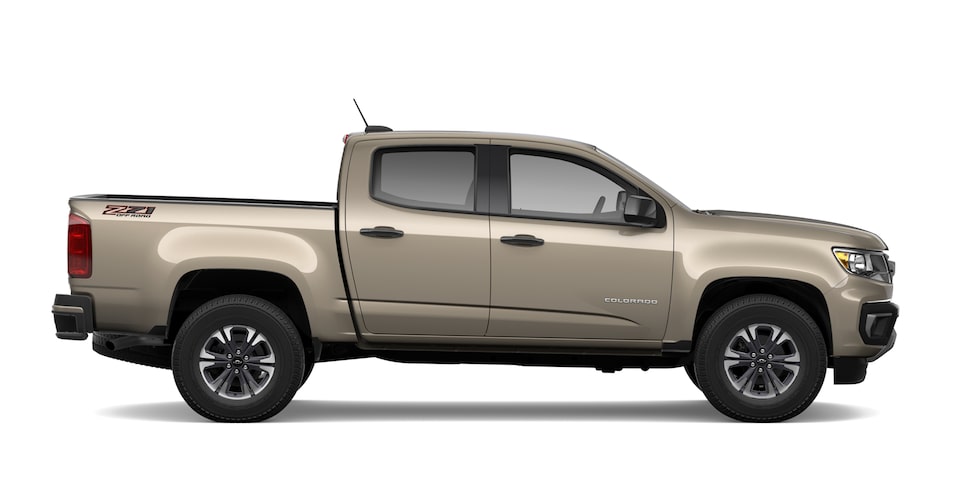 2021 COLORADO
STARTING AT: $25,200† / AS SHOWN: $37,000†
Offering rugged capability, ingenious technology and impressive efficiency, the versatile Colorado has everything you need to go from city streets to camping retreats.

2022 SILVERADO
STARTING AT: $34,600† / AS SHOWN: $68,720†
With legendary strength, advanced capability and a first-ever ZR2, the 2022 Silverado is ready for anything that comes your way.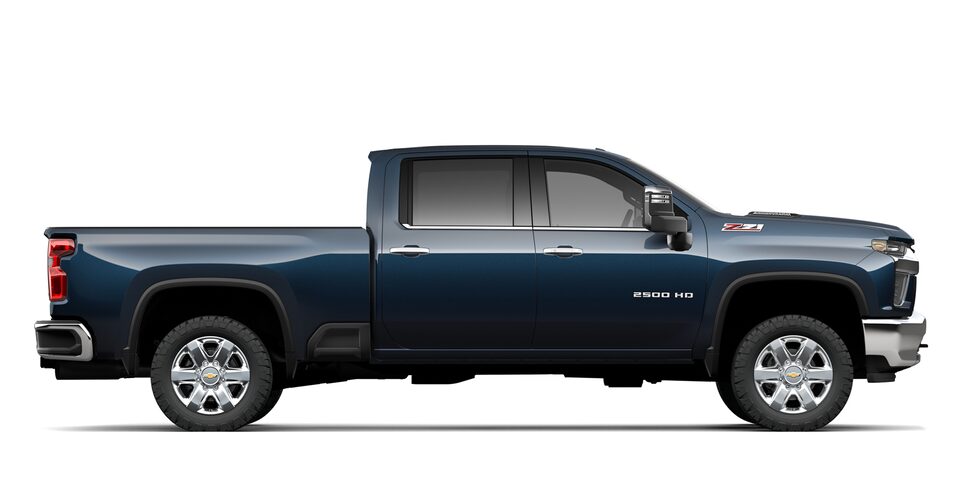 2021 SILVERADO HD
STARTING AT: $35,300†   / AS SHOWN: $65,515†  
When there's a tough job to do, you need a truck that takes your work as seriously as you do — the dependable, durable and capable Silverado 2500HD.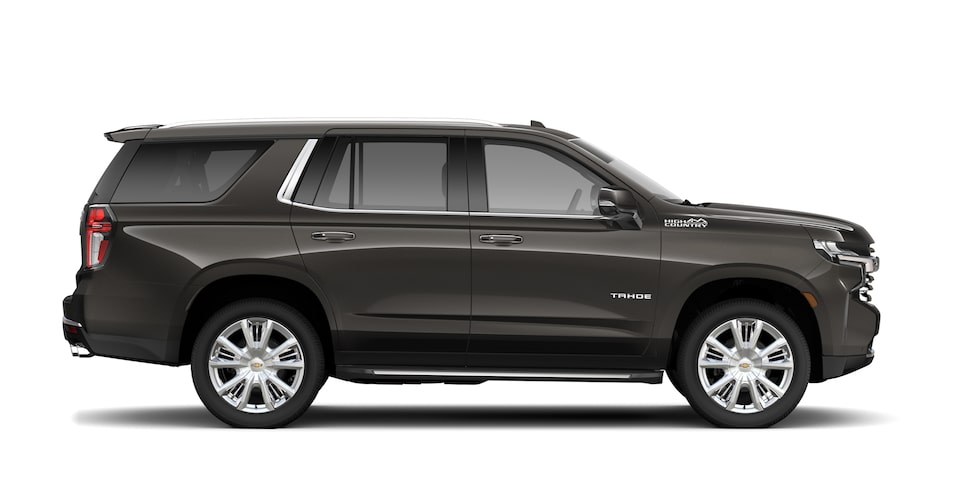 2021 TAHOE
STARTING AT: $49,600† / AS SHOWN: $69,600†
The Tahoe offers six trims, each carefully refined to help you find your perfect blend of eye-catching design and premium comfort.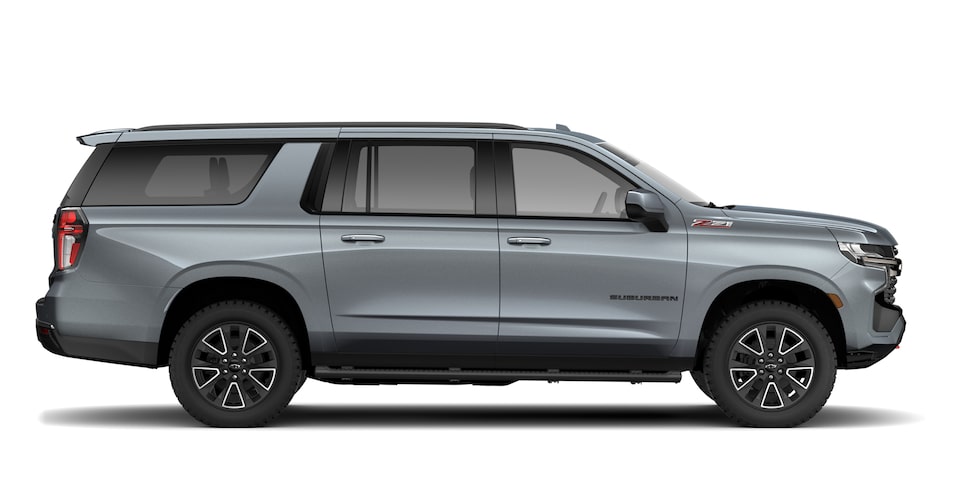 2021 SUBURBAN
STARTING AT: $52,300† / AS SHOWN: $61,900†
Comfort and capability without compromise. It's easy to see why Suburban is the longest-running nameplate in automotive history.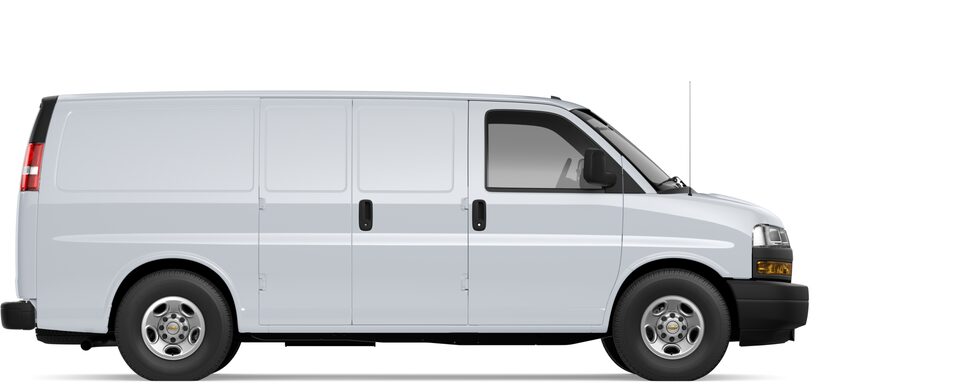 2022 EXPRESS VANS
STARTING AT: $33,000† / AS SHOWN: $36,900†  

Whether you're accommodating passengers or carrying work equipment, Express Vans cater to your business needs.

SAFETY RECALLS

Your safety is very important to us.

If you want to determine whether or not there is a recall on your current vehicle or on a vehicle you are considering, visit www.nhtsa.gov/recalls or call (888) 327-4236.