TURN ALL-NEW INTO ALL YOURS
Chevy offers plenty of vehicles that are a perfect fit for your first new vehicle – including the All-New 2024 Trax with five trims all starting at under $25,000.† Plus, GM Financial offers programs like KEYS Online,® payment deferral options and the First-Time Buyer program, so you can be confident it's the right fit for your finances, too.
First-time buyers with no adverse credit history may finance up to 105% of their vehicle's MSRP.
College Appreciation Program
Eligible college students and recent grads can get a $500 discount on select Chevy vehicles.
Well-qualified buyers can take advantage of deferred payments through GM Financial.
Knowledge is key 
KEYS Online is an online resource with courses that give you the knowledge you need to get behind the wheel of your first new vehicle while staying on the road to financial wellness. Explore modules on budgeting, money management, understanding credit buying a home and more. 
THE ALL-NEW TRAX
From the modern and muscular ACTIV to the ultra-sporty RS, the bigger and bolder All-New 2024 Trax offers all the uncompromising style and capability you've been searching for in an SUV — all starting at under $25,000.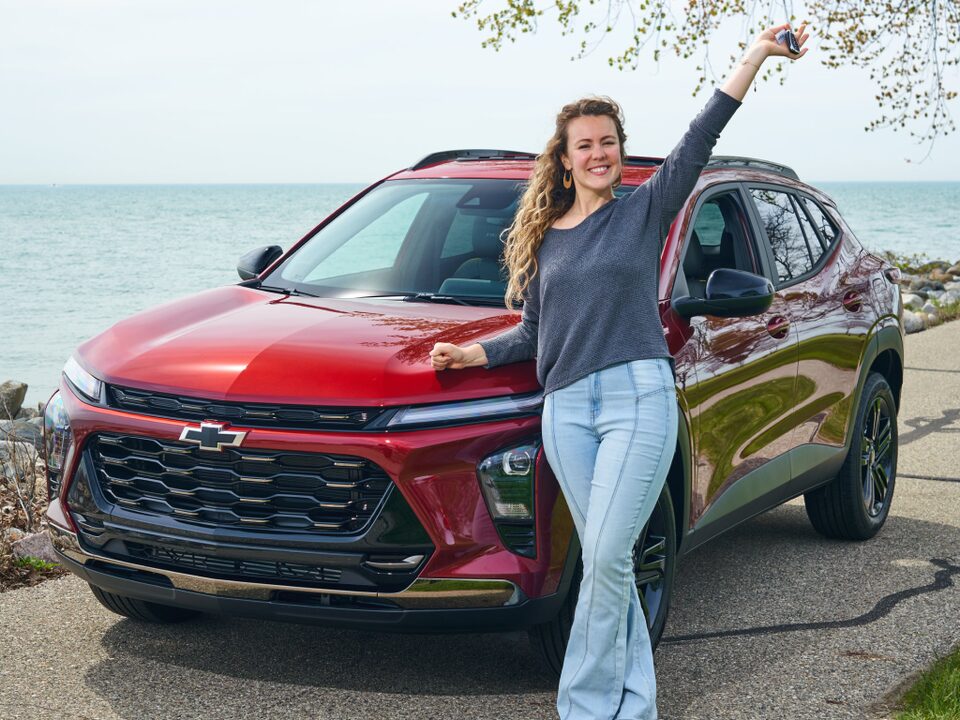 Get your dreams on track 
Chevrolet is proud to announce Meag Schwartz as the winner of the Fast Trax Your Future contest. She'll enjoy $100,000 and the use of a 2024 Trax for three months to pursue her dream. Learn all about it. 
YOU MAY ALSO LIKE