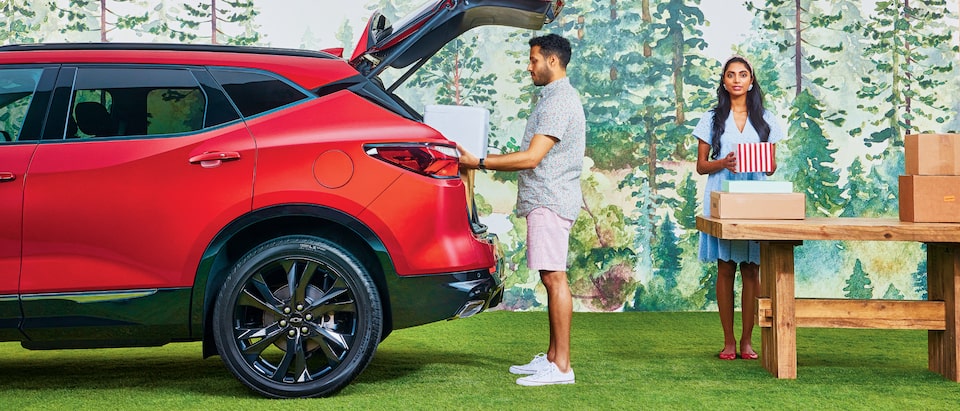 2021-08-10 | New Roads Magazine

Picnic Styled

With a little technology, imagination, a healthy appetite, and your trusty Chevy Blazer, the perfect picnic is only a click away.

The core idea of a picnic is universal. Bring together summer skies and green spaces with food, and you've got an almost unbeatable recipe for a chilled-out afternoon. Even utensils are optional. While breaking bread with friends outdoors is a common pleasure, the way you might fill your picnic basket has changed dramatically over the last few years. Food delivery services have exploded in popularity, meaning once-regional specialties can now be had anywhere, often with only a day's notice. Transplants from culinary hubs across the country can nosh on a perfect kosher pastrami sandwich, luxuriant lobster rolls, or cookies from a hometown bakery. With just a smartphone and a dream, anyone can design their own version of a perfect picnic. Having a Chevy Blazer doesn't hurt, either.
Innovation has reached your next Chevy, and your picnicking peripherals too. Blankets have gotten more packable, accompanying tunes transitioned from AM radio to streaming, and getting to your favorite spot is more comfortable than ever. The 2021 Blazer offers loads of cargo space for even the plumpest picnic spread, roomy rear seating if you invite a few friends for a day in the sun, and the technology you need to help locate that perfect spot. Follow along for many flavors of al fresco inspiration.

The Details Matter
---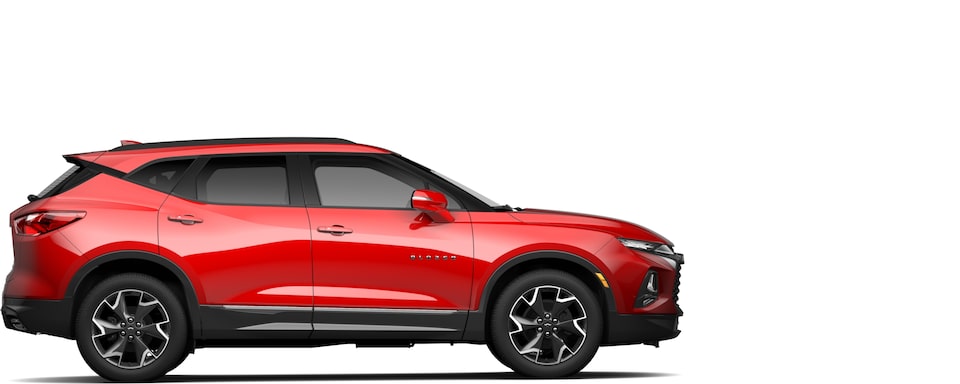 BLAZER RS

The Blazer is an ideal companion to a stylish picnic on a number of fronts. To start, you won't be limited if you want to venture far afield. With a simple twist of a dial, the Driver Mode Selector lets you adjust your Blazer's performance on challenging roads and surfaces, including an Off-Road setting for vehicles equipped with available All-Wheel Drive.
Big public spaces like city parks are the go-tos for picnicking spots, but don't be afraid to push the envelope a little, too. A place to sit and eat while looking at water will rarely steer you wrong, be it a beach, a grassy hill overlooking a river, or within earshot of a babbling brook in your own backyard. Hey, even a rooftop patio or little-used front porch can house a great picnic — let the moment be your guide.
Whether your indulgence is an extra-large pepperoni or a slab of cheese and a hunk of bread, a memorable day outdoors is the goal. While the details are delicious, there's no one recipe to get it right. The perfect picnic style is perfectly personal.
STORY: SEYTH MIERSMA / PHOTOGRAPHY: JENNY RISHER / STYLING: STEPHANIE POTTS / ANIMATED ILLUSTRATION: ADAM HAYES