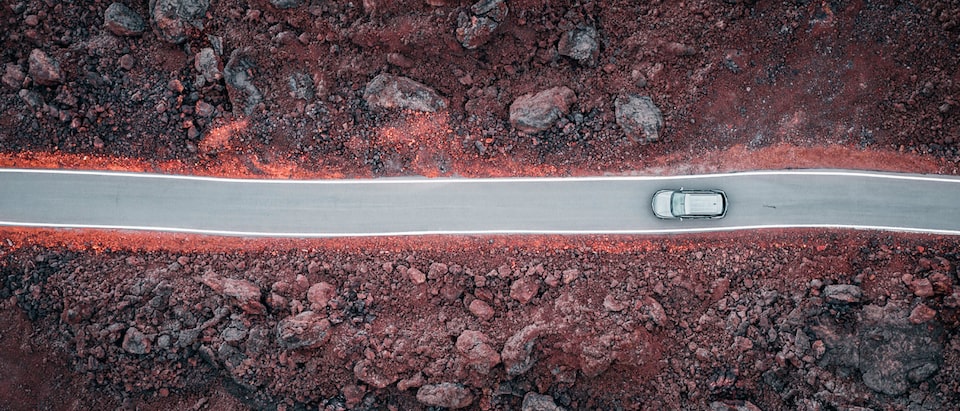 ---
2020-3-2 | Chevy New Roads Magazine

The Many Climates of Paradise

The island of Hawaii offers an unbelievable variety of environments. Cracked lava fields contrast with lush jungles and pristine beaches to form one of the most diverse ecologies on the planet. It's the perfect place for your next adventure.

It's the stuff of heady fantasy. Imagine a vacation where you snowboard down a wintry, powder-covered slope, snorkel alongside dolphins in warm waters, sunbathe on elegant black sand beaches, and bunk down amid spring-like temperatures at grassy campgrounds. Now imagine packing all these experiences into one week on a single, 4,028-square-mile island.

Amazingly, the scenario described above isn't fantasy—rather, it's Hawaii, or the "Big Island," as locals affectionately call it. Possessing what may be the world's most varied climate, Hawaii is one of just a few places where you can approximate the experience of living all four seasons in a day. The island has 10 of the original 14 climate sub-groups in the Köppen classification system—the categorization most used by climatologists—with four that are tropical, two arid, three temperate, and even polar tundra at the summit of Mauna Kea.

That's an astounding diversity compressed on a single island. "If you go to the mountaintop in the morning and come down, you experience very different climates," says Dr. Pao-Shin Chu, state climatologist and professor of meteorology at the University of Hawaii at Manoa. "Once you reach the coast, it's a humid tropical climate where you can even surf. And all in one day!"
The Details Matter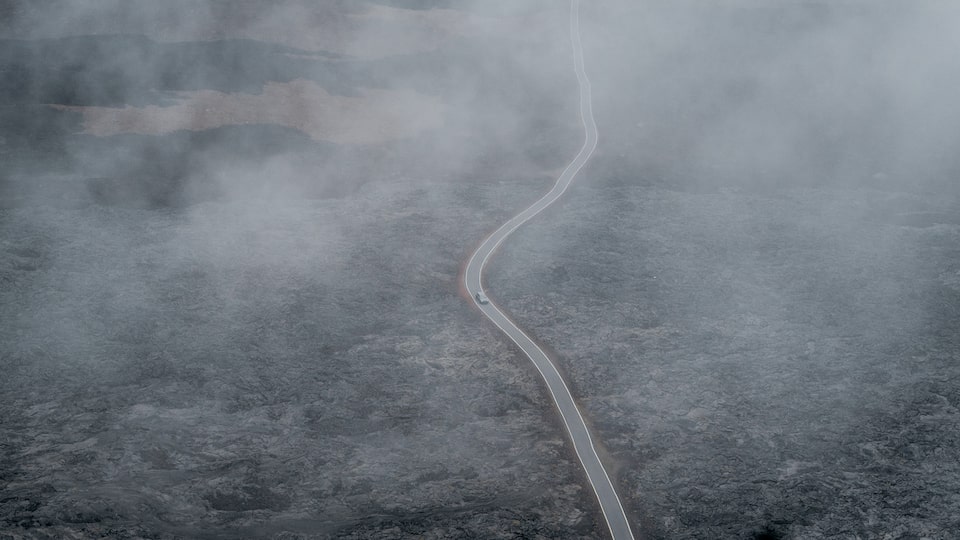 ISLAND AREA: 4,028 SQUARE MILES
CLIMATE ZONES FOUND ON THE BIG ISLAND: TROPICAL | TEMPERATE | DRY | POLAR
KÖPPEN SUB-ZONES FOUND ON THE BIG ISLAND: TROPICAL CONTINUOUSLY WET | TROPICAL WINTER-DRY | TROPICAL SUMMER-DRY | TROPICAL MONSOON | CONTINUOUSLY WET WARM TEMPERATE | SUMMER-DRY WARM TEMPERATE | SUMMER-DRY COOL TEMPERATE | HOT SEMI-DESERT | HOT DESERT | PERIGLACIAL
If ever a place begged to be explored by car, it's Hawaii—a place where small-town ruralism and bustling modernity collide with untouched natural wonder. The 2020 Blazer RS with available twin-clutch all-wheel drive was engineered to handle such environments, featuring the Traction Select System with multiple driver modes for flexibility in all sorts of driving conditions. Along with ample space for people and gear, that's handy for exploring this tropical nirvana, which offers everything from volcanoes, waterfalls, and mist-shrouded jungles to ocean cliffs, lava deserts, and countless other natural wonders.
According to Chu, a variety of factors now influence the island's balmy climate, not the least of which is Hawaii's proximity to the equator and the cool, damp North Pacific trade winds that weave along the island's eastern and northeastern peaks. The result of these phenomena is daytime temperatures that rarely dip below 80 degrees in most places, with stark variations in rainfall. "All the Hawaiian islands are small, but even within short distances, the rainfall can change by a lot," says Chu. "For example, the median annual rainfall in Hilo is about 130 inches, but if you go a little bit farther inland about 3 miles to Rainbow Falls, the median is between 177 to almost 200 inches per year. It's really amazing."
The Blazer acquitted itself admirably in one such shower on a late-afternoon trip from downtown Hilo up into the surrounding hills. You'd be tempted to keep the vehicle in Sport mode on winding roads like these. But as the skies darkened from bright blue to a deep purple-y gray and rain came in a torrent, the push of a button engaged the Advanced Twin-Clutch All-Wheel-Drive system and offered peace of mind.
All this rain, sun, and mountaintop snow offer myriad opportunities for adventure, and many of the Big Island's natural wonders can be viewed in the approximately six hours it takes to circle the entire island by car. But curious travelers may want to extend their explorations over the course of several days. More time will allow for unforgettable local color detours, including stops at mom and pop restaurants.
The cafés, bakeries, and poke shops in these parts serve grub made with fresh, regionally cultivated ingredients like taro, coconut, sugar cane, mahi-mahi, macadamia nuts, pineapple, red snapper, coffee, and more. Hawaii is a wonderland where the term "laid back" still applies, so blend in by taking your sweet time exploring the island.
Play word association with "Hawaii," and chances are good the immediate response will be "volcano." It's nearly impossible to miss either of the two volcanic peaks on the Big Island, Mauna Kea and Mauna Loa. The summit of the former, at 13,803 feet, is the highest point in Hawaii, and getting to the visitor center and observatories just below the top can be a trip. It's yet another climb on the Big Island where the strong torque from the Blazer RS's 3.6-liter V6 engine comes in quite handy.
The observatories feature state-of-the-art telescopes that provide detailed views of constellations and planets, and the stargazing experience is enhanced by inky night skies devoid of light pollution. The Mauna Kea summit ranks "polar" on the Köppen climate scheme, so adequate thermal gear is a must. Make the effort: Spending time in the staggeringly silent Hawaiian mountain night is unlike any other experience on the planet.
No Big Island visit would be complete without taking in a lava flow. Hawaii is still growing thanks to constant volcanic activity, and a lava tour allows you to witness the island's remarkable evolution. See the incandescent flows of molten rock spilling from Kilauea and Mauna Loa by way of boat, helicopter, and hiking tours at Volcanoes National Park near Hilo. The black sand beaches, created from the steamy intersection of lava and ocean water, are even more impressive after you've seen one born.
That dynamic Big Island coastline is largely surrounded by clear turquoise waters. The omnipresent surf with its generally warm water begs to be engaged. Snorkeling these waters is like swimming in an aquarium, with neon-colored parrotfish, Moorish idol, tang, butterfly fish, and cardinalfish making for an almost psychedelic underwater adventure. For a drier ocean experience, book a glass-bottom boat tour.
In any case, don't shy away from bringing whatever you need for a perfect beach day. With the rear seats folded, Blazer RS offers 64.2 cubic feet of cargo space,† and the available Cargo Management System will keep your gear in place.
With Hawaii's numerous ecologies, astounding biodiversity, and multiplicity of climates, the question for visitors isn't so much about what you can do on the island, but rather what can't you do. The Big Island can transform otherwise routine activities like hikes, jogs, or drives into a journey of discovery. When you have the perfect vehicle and a few good friends, there's practically no better place on Earth to explore.
STORY: BRUCE BRITT / PHOTOGRAPY: JUSTIN WIRTALLA / DRONE PHOTOGRAPHY: BAYLY BUCK