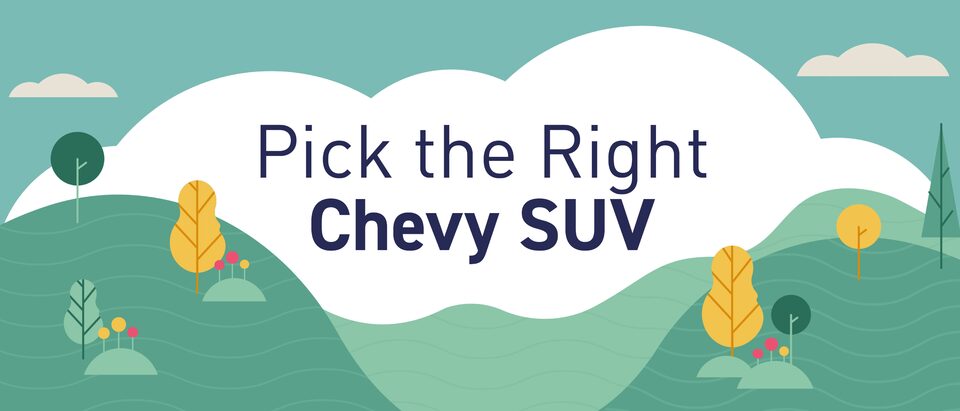 2020-12-04 | Chevy New Roads Magazine
With seven Chevy SUVs to choose from, there's certain to be one that's perfect for your driving life.

It's always a great time to shop for a new Chevrolet SUV. But with options as varied as the All-New Trailblazer—a right-sized escape pod for any adventure—and the brand-new Tahoe and Suburban—full-size SUVs for your full-size life—you might need a little help narrowing down the field. Our SUV quiz is here to help. Click through below to answer questions about your family needs, personal style, and driving requirements, and we'll recommend the right SUV for you.

STORY: ABIGAIL BASSETT / ILLUSTRATIONS AND QUIZ: LEMONLY