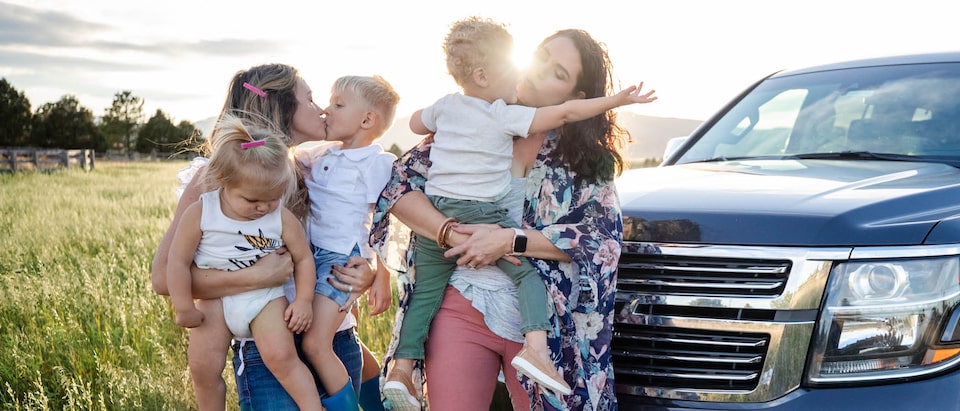 2020-3-2 | Chevy New Roads Magazine

Sister Sister
Whether raising kids, designing bags, or escaping to the mountains in a Chevy Tahoe, sisters-in-law Brittany and Courtney McLachlan say doing it together makes the journey better.
Nothing is quite as strong as the bond between sisters … except maybe the tie between sisters-in-law Brittany and Courtney McLachlan.
The two do just about everything together. They've known each other since high school, attended the same college, married brothers on days just a month apart, and live only minutes from each other in towns north of Denver. They've also adventured together using Brittany's 2016 Chevy Tahoe Premier.
"We literally are just doing life together," says Brittany, 33. That includes supporting each other as moms, as well. "We've got three kids as of right now between us, and we tag-team everything. We're raising our kids as a village," she says, laughing.
The focus on family even inspired Brittany and Courtney, 29, to start a business together. It all began with a trip to South Africa two years ago with their children—then only 4 months, 8 months, and 2 years old. In preparing for the journey, they tested nearly every diaper bag on the market but couldn't find one that was "just right" for their lifestyle. Back home, they took on the challenge of creating their own bag—one both pretty and practical, and that appealed to other moms like them. Their take on a backpack-style diaper bag launches this year. (Find out more on their website at protealane.com.)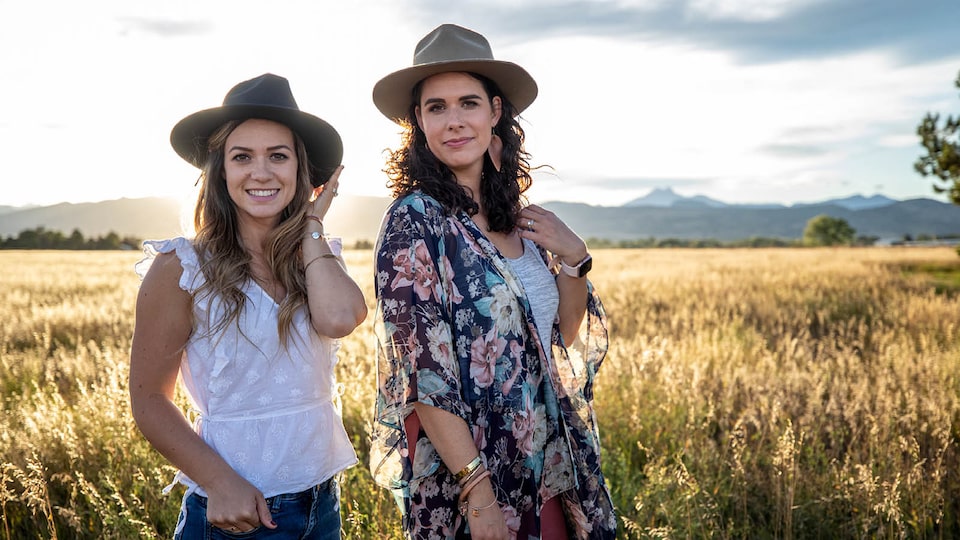 The bag's design was influenced by the followers of Life Sweetened, Courtney's Instagram account through which she relates to busy moms while making life look gorgeous. "It's kind of a fun outlet for me," Courtney says.
"We're lucky to be able to be stay-at-home moms first of all, but then to also try to chase some of our dreams and play the entrepreneur side of life," adds Brittany.
Needless to say, life gets pretty hectic for these two "mompreneurs," especially since both of their husbands also work from home, running a successful toy and game design company together. For some well-earned downtime, the families head to the nearby mountains, making use of all of the Tahoe's capabilities.
"There's something about being in the mountains that makes you feel peaceful" says Courtney. "It settles your heart and all of the burdens and stress that you feel. It's just an hour or two away for us to drive. It's perfect to be able to get away and just enjoy that family time." Even better: Cell service is non-existent. "It forces you to disconnect, which we all need," she says.
A beloved getaway is a cabin built by Brittany's grandparents near Mt. Elbert, in Colorado. Getting up to the mountains is easy in Brittany's 2016 Tahoe, which she and Matthew bought before they were expecting their second child. "I knew that we were going in that direction and was excited for a quality family car that I could pack with a giant double stroller and all the bags that I needed, and it would give us all the room that we needed as well," Brittany recalls.
The Tahoe offers ample room for everything the McLachlans need for their busy lives, whether it's bringing along the kids and all their belongings, transporting props for photo shoots, or just getting the whole family out into nature to refresh and unwind.
Whether Brittany and Courtney are transporting props for photo sessions or running errands in town with the kids, the Tahoe delivers. "When you're on the go, you can pile it full of groceries and diapers and all those things before you zip through the coffee drive-through," says Brittany.
The Tahoe's captain's chairs and third row make it easy to fit seven passengers. "I can shove it full of stuff or I can shove it full of people," Brittany says. That's especially nice when visitors come in from out of town. "It's just so fun to have everybody in one car," she explains.
An added bonus is the middle row's available rear-seat video screen, which helps keep her son, who's now old enough for a forward-facing car seat, happy on longer drives. "I've already told my husband that my next car will be another Tahoe," Brittany says.
STORY: ANNE NAGRO / PHOTOGRAPHY: MATTHEW MCLACHLAN, MCLACHLAN PHOTOGRAPHY