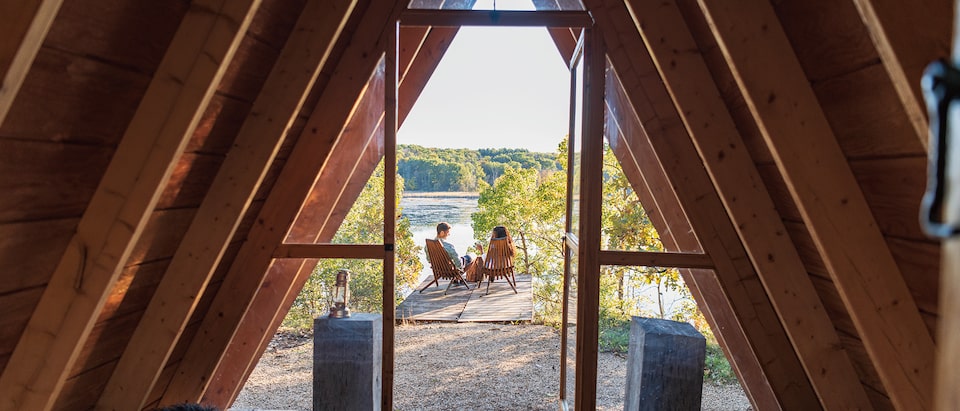 ---
2019-2-25 | Chevy New Roads Magazine

Camp Getaway

No longer just for kids, sleep-away camps are increasingly popular with adults, especially places like Camp Wandawega—a delightfully rustic, no-frills, Instagram-worthy retreat.

The non-stop pace of everyday life makes many people long for a simpler time. Some are finding it at sleep-away camp.

Recapturing the freedom of childhood and the nostalgia of summers long gone, if only for a short time, are really appealing, explains Allison Schaffer, 31, a busy Chicago graphics designer. Sleep-away camps let you unplug from work, city living, and technology and instead reconnect with friends, make new ones, and play like a kid again.
Going Old School

And the more authentic the whole experience, the better, which has many signing up for a stay at Camp Wandawega in Elkhorn, Wis., about two hours northwest of Chicago. The historic camp, set on 25 wooded acres with a lake, has been lovingly restored down to the tiniest detail by owners Tereasa Surratt and David Hernandez. Hernandez spent his childhood summers here with his family.
"Everywhere you go, every room, every house, every square inch of the place—you feel like you're camping in another era," says Matt Golin, a Chicago video editor in his early 40s who stayed at the camp twice last summer. Vintage photographs, taxidermy, woolen blankets, sporting gear, even the Bakelite spatula in the drawer pay homage to the camp's early days. It's an Instagrammer's dream and, more important, it transports guests to a different state of mind.

The Details Matter
---
TRAVERSE
---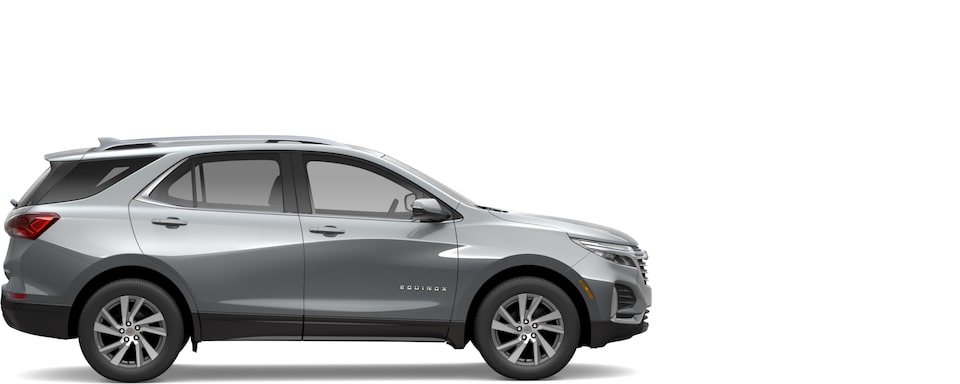 EQUINOX
---
---
1.6L

TURBO-DIESEL 4-CYLINDER AVAILABLE
A Mindful Escape

In fact, many young professionals are turning to camping as a way to add more balance to their lives, according to a 2017 study conducted for KOA. They say that camping is not only a great way to spend time with friends and family, but it also reduces stress, and contributes to their emotional well-being.
All the research points to "what you know innately to be true—that being in nature is good for you," says Matt Gore, 36, a New York City creative director who spent time at Camp Wandawega while living in Chicago and recently returned for a work retreat. Being at camp "lets you disconnect from real life in a lot of ways," he says.
Spotty Wi-Fi and cell service is an incentive to leave phones charging. "Not carrying your phone around, that's just a new experience," says Golin.
And with so many interactions online now, just being able to actually talk to people while doing something fun and without pretense was great, says Schaffer, who enjoyed socializing with her own group of friends as well as getting to know other campers around the giant bonfire.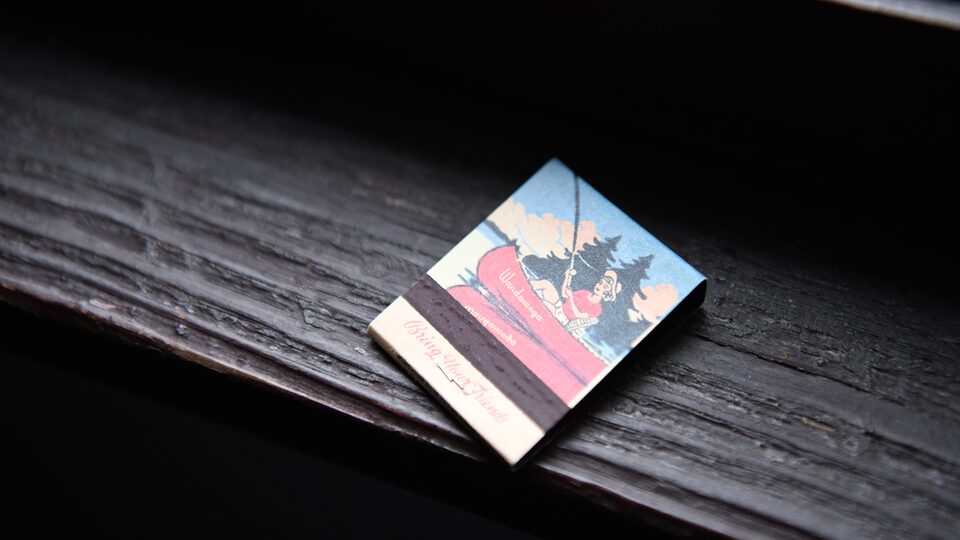 Plan Your Retreat

The original Wandawega Hotel was built in 1925 as a speakeasy, followed by turns as a vacation resort in the 1960s and a church camp. These days Camp Wandawega caters to groups both large and small, but lodging is primitive—glorified camping in vintage buildings—so read their "Manifesto of Low Expectations" to make sure it's right for your party. wandawega.com
Want to Go to Camp?

Most adult-only camps are all-inclusive, weekend-long, and held at youth camp facilities when kids
aren't present. Each offers a different experience—from mindful to indulgent—so book accordingly.
Camp Halcyon
For a rustic north woods experience, along with yoga on the beach, kombucha-making lessons, and nightly wine and whiskey tastings, head to Camp Halcyon. Based at Camp Lakotah in Wautoma, Wis. (two hours northwest of Milwaukee), it also hosts fall and winter camps. camphalcyon.com
Club Getaway
The 300-acre resort with private lake has welcomed adventurers to Connecticut's Berkshire Mountains since 1946. It offers everything from zip lining and trapeze to mixology classes and theme dinners, as well as cabins with A/C. It's a 90-minute drive from New York City. clubgetaway.com
Camp Kid Again
Nature walks, swimming under waterfalls, and team competitions are mainstays here, along with dance parties and local craft beer flights. The setting is Camp Blue Ridge on 250 acres in Mountain City, Ga. (about 90 minutes north of Atlanta).
Camp Rahh
Seattle's first adult summer camp offers kayaking, archery, rock wall climbing, silent disco in the woods, live concerts, curated classes, and four-course meals—all in a technology-​free, drug-free, and alcohol-​free environment. camprahh.com
Much to Do

While Camp Wandawega has staff to make sure guests are happy, they don't impose a set schedule of activities. That means you're free to try your hand at hatchet throwing, archery, or paddleboarding; to go hiking, bicycling, or fishing; or to play shuffleboard, horseshoes, or basketball—whenever you like.
You also can spend the day dreaming in a hammock or perhaps in the treehouse, tepee, or A-frame cabin overlooking the lake.
Golin liked hanging out by the pier with pals (friendly camp dog included), kayaking around the lake, and playing poker in the Church Key Lounge, an Airstream trailer decked out as a 1960s bar.
Gore and his inner "daredevil child" took to the rope swing, launching himself over the lake. At camp you can "just have fun and reconnect with your friends," he says.
Simple Is Good

Camp Wandawega isn't all-​inclusive. Still, that made for Gore's favorite camp activity: shopping locally for groceries and making meals with friends. It was the same for Golin, who loved cooking burgers and bacon on the camp's big outdoor griddle. "It is a simple place with simple activities, simple pleasures," says Gore about the camp. Sometimes, that's exactly what you need.
STORY: ANNE NAGRO / PHOTOGRAPHY: CHRIS STRALEY