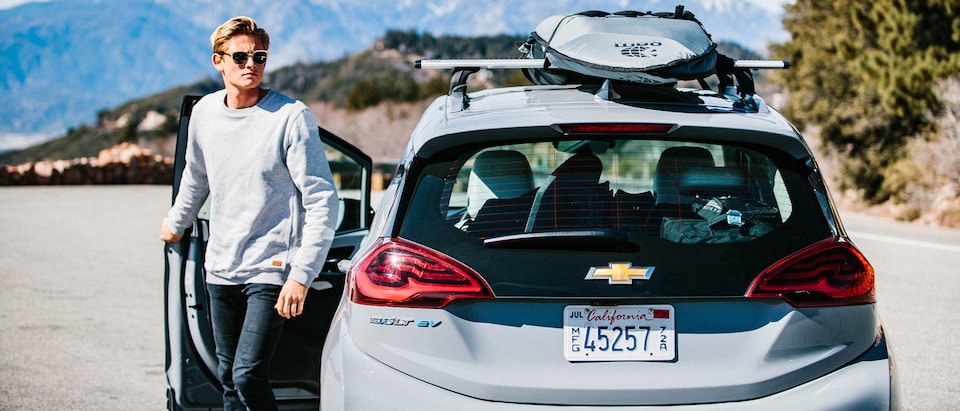 2020-10-08 | Chevy New Roads Magazine

Bolt EV from Sand to Snow

Pro surfer Kevin Schulz recently completed his first California Double—surfing and snowboarding in a single day—but with a twist. He made the trip from beach to mountains and back in a 2020 Bolt EV.

California has some pretty incredible terrain. In about a two-hour drive, you can go from surfing at the coast to skiing or snowboarding in the mountains. It's a same-day adventure that locals proudly call the "California Double."
But because the legendary event is so challenging to plan, not many people actually get to experience it. That's why pro surfer and native Californian Kevin Schulz, 25, was eager to sign up when Chevrolet organized a Double experience for adventurists in February.  
The Details Matter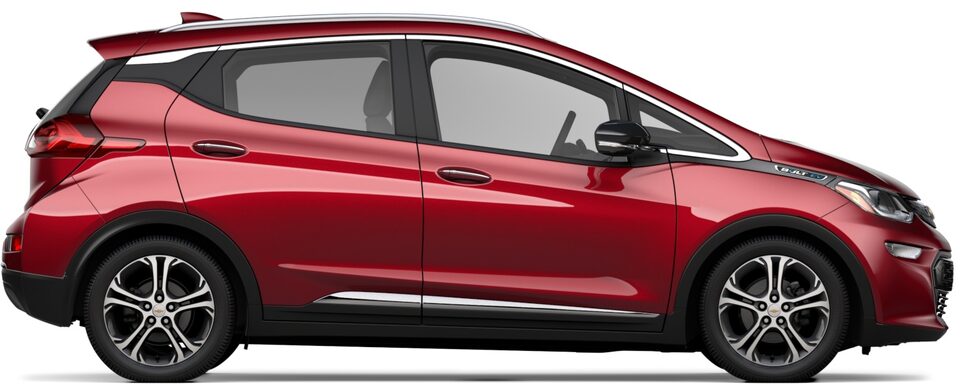 259 MILES

DRIVING RANGE† ON A FULL CHARGE
200/266

HORSEPOWER/LB.-FT. OF TORQUE
HORSEPOWER/
LB.-FT. OF TORQUE
Schulz was excited because not only would this be his first Double, but the event had a twist: Participants would travel from beach to mountains and back in 2020 Bolt EV electric vehicles, which generate zero tailpipe emissions.
"
OUR JOB REVOLVES AROUND THE OCEAN, SO KEEPING THAT ENVIRONMENT HEALTHY IS IMPORTANT TO US.

KEVIN SCHULZ

Being eco-conscious resonates with surfers. "Our job revolves around the ocean, so keeping that environment healthy is important to us," says Schulz.
In fact, a growing number of pro surfers in his hometown of San Clemente, located between Los Angeles and San Diego, are embracing all-electric vehicles. Schulz himself, who comes from a long line of Chevy owners, drives a 2017 Bolt EV.
"We just know that everything we do will in turn affect our environment around us, and that includes driving our cars," Schulz says.

On the morning of the Double, Schulz met with other participants in Laguna Beach. They piled into nine 2020 Bolt EV Premiers and drove south to San Onofre State Beach. "The sun was just popping, and it was cold," recalls Schulz of their 7 a.m. arrival. The water temperature was maybe 58 degrees; the blowing wind made it feel even colder, but also made for great surf conditions.
"To come around the hill and see good waves got me really excited," recalls Schulz.
The group pulled on wetsuits, grabbed boards, and headed into the ocean. Some were experienced surfers; others were enthusiastic beginners. "Everybody had a smile on their face. I ended up catching some really fun waves that morning," he says.
After a couple of hours in the water, they jumped back into the Bolt EVs with plenty of range for the 110-mile drive up to Snow Summit Ski Resort in the San Bernardino Mountains—elevation 7,000 feet—for the second leg of the Double adventure: snowboarding.
"I think when we got to the mountains my hair was still damp from surfing. And it was freezing cold up there, too," says Schulz. This time, of course, he suited up in snow pants, jacket, helmet, and goggles and headed for the chairlift. "I was just kind of baffled at the fact that two hours previous I was in the water surfing," he recalls.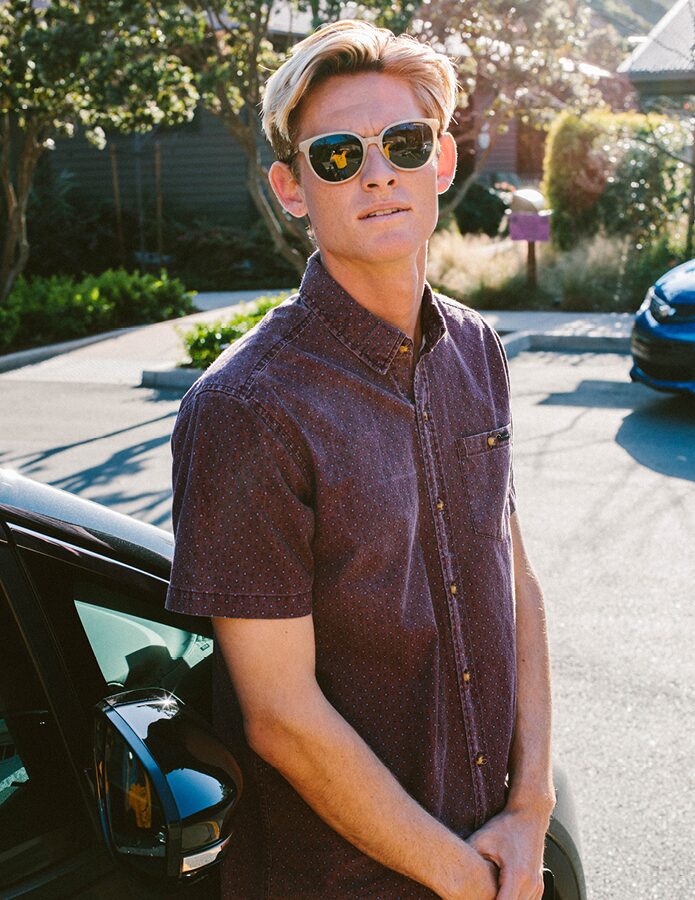 While Schulz is comfortable snowboarding—he goes about twice each season—he's by no means a pro. Some of Chevrolet's other guests, however, had serious skill. "For me to watch them do what they're good at, perform their craft, was really fun," he says.
The group called it quits about 4 p.m. after two hours on the mountain. "I was pretty gassed by the end of the day," admits Schulz. The feeling was universal: Everyone was whipped, but in the satisfied kind of way that comes from playing hard all day.
That evening at a Lake Arrowhead resort, they recharged the Bolt EVs even though the cars still had plenty of range left. The 2020 model offers an EPA-estimated 259 miles on a full charge.† And while driving up a mountain in the cold uses a bit more of the battery's charge than driving on flat land (similar to how conventional vehicles use more fuel going uphill), the Bolt EV can actually regain range going down a mountain. That's because the Bolt EV has regenerative braking, which converts kinetic energy to battery power. By holding the steering wheel's Regen on Demand paddle or using One Pedal Driving in "Low" mode while descending mountain roads, drivers can recapture energy† and extend the Bolt EV's range.

There's also plenty of cargo room—up to 56.6 cubic feet†—for surfboards, snowboards, and multiple duffels of clothing and equipment. Generally, gear was stowed in the back, but depending on the number of passengers in the vehicle, some boards, especially longboards for surfing, were strapped on top to roof racks.
"The Bolt EVs accommodated all of it really well," says Schulz, who's known to stack his own Bolt EV full of shortboards. "I've had instances where I'm picking up a batch of new surfboards and I've fit nine surfboards in the back of that car. It's got tons of space."
The Bolt EV is an ideal "surf vehicle" for Schulz's daily 10-minute commute to T-Street Beach, his favorite surf spot. "That's where I grew up and learned how to surf," says Schulz, who was introduced to the sport by his dad and turned pro at age 16. Before he could drive, he rode his bike to the beach. "We actually have little surfboard racks attached to our bikes that we all ride around town," although now those bikes are electric, he says.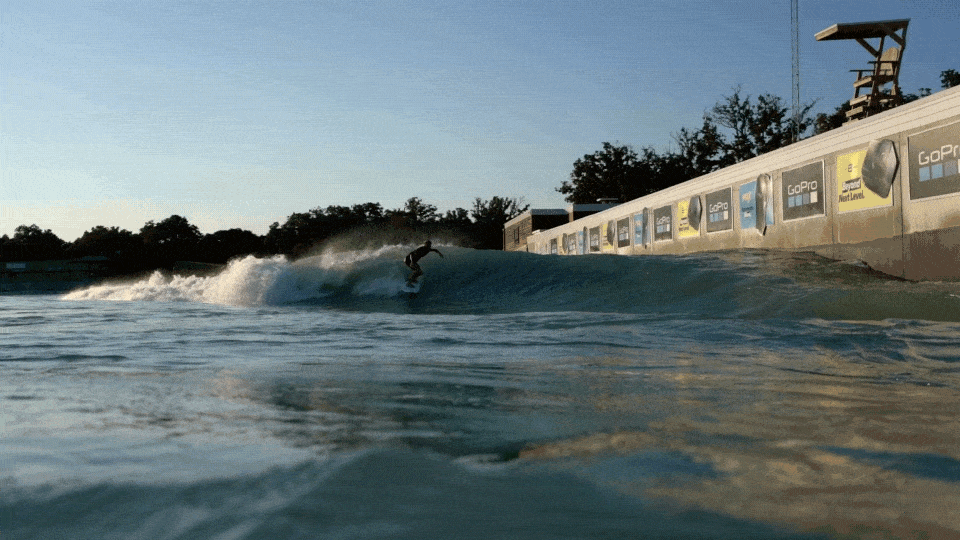 Today, when he's not surfing beaches close to home, Schulz is competing or chasing big waves around the world, such as in Hawaii, Australia, and Indonesia. He's ranked one of the top aerial surfers, and his expertise is performing technical, high-risk maneuvers that get him airborne, similar to moves by extreme snowboarders, skateboarders, and BMX bike riders.
"For me, it is about pushing the boundaries of what can be done on a surfboard in the air," explains Schulz, who's always exploring new ways to make his surfboard fly.  
"
THAT'S JUST ANOTHER REASON WHY THE EXPERIENCE DRIVING THE BOLT EV WAS SO AWESOME. WE GOT GOOD WAVES AND GOOD SNOW, SO IT WAS KIND OF THE BEST OF BOTH WORLDS.

KEVIN SCHULZ

No surprise, then, that his travel schedule is a bit on the hectic side. "It's kind of last-minute most of the time," he admits. "But I've got a really good support system of people around me who've given me the freedom to 'drop and go' when the job needs to get done."
Being able to "drop and go" also helps to complete the California Double. On the most basic level, the adventure requires waves and snow, which you generally have December through March in California. Finding that sweet spot when the right conditions exist for both narrows the window considerably, and you have to be ready to act when the conditions line up.
That's just another reason why the experience driving the Bolt EV was so awesome, says Schulz. "We got good waves and good snow, so it was kind of the best of both worlds."
STORY: ANNE NAGRO / ANIMATION: LUNAR NORTH