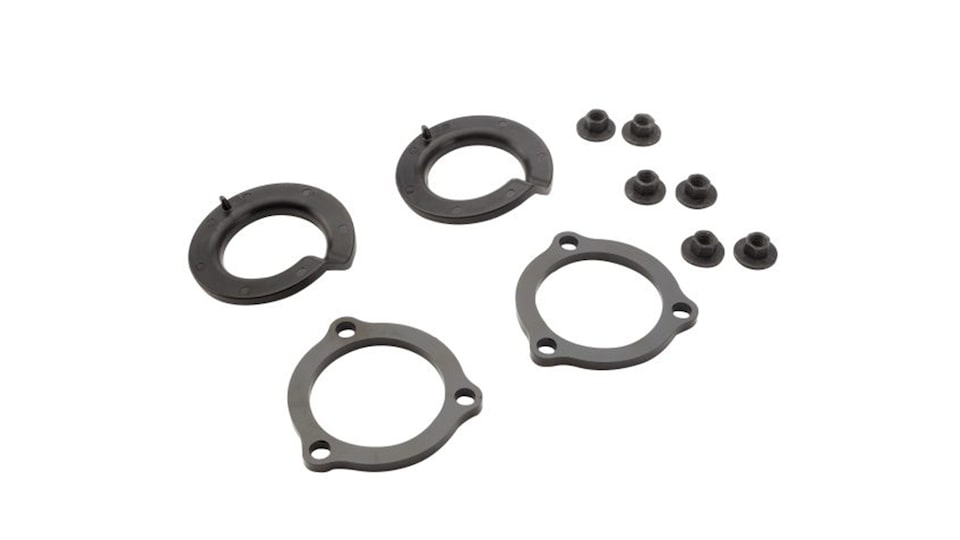 Rigorously tested for durability, long-term efficiency, and seamless integration, this Chevrolet Performance Front Leveling Kit increases ride height by up to 1 inch to level the vehicle's stance. The elevated stance provides a greater approach angle for increased clearance over off-road obstacles and enables the use of popular off-road tire combinations. This kit utilizes a unique upper and lower spacer design to maintain optimal suspension geometry. It is a direct bolt-on application for 2015 and newer Chevrolet Colorado models and does not void the New Vehicle Limited Warranty.
Vehicle Applications: 2015+ Colorado models
Not available for: ZR2 models, 2WD models, or vehicles with 20-inch wheels
PART NO. 84608728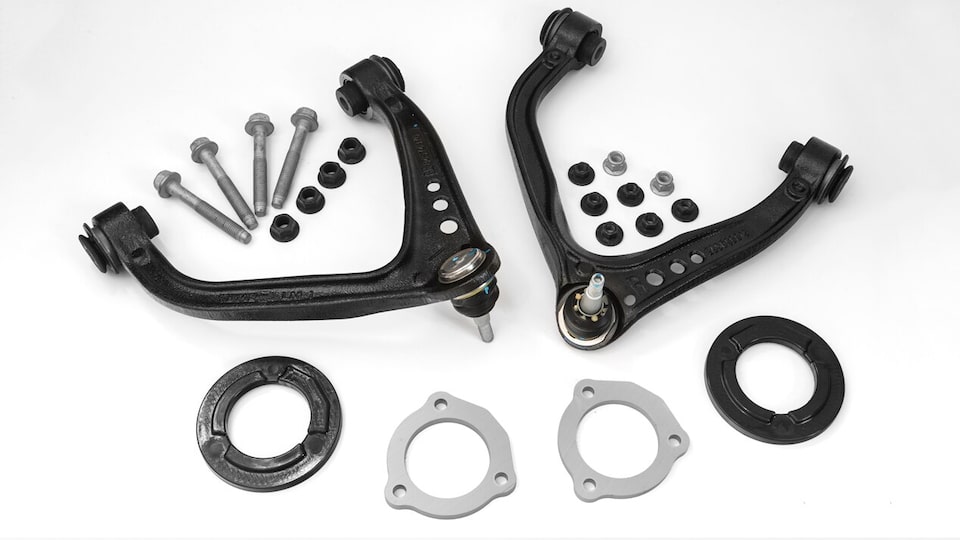 The ZR2 Front Leveling Kit with High-Angle Upper Control Arms increases front ride height by up to 1¼ inches, levels vehicle stance, and provides a greater approach angle, all of which help enable the use of popular off-road tire combinations. High-angle upper control arms maintain optimal joint articulation for increased front-suspension travel, and upgraded ball joints increase cross-car articulation by up to 18%. The sealed ball joint and boot design based on Chevrolet Performance standards provides a protected environment from off-road elements. This system provides additional integration with the DSSV Damper Spool Valves to maintain the factory ride quality of stock ZR2. Chevrolet Performance recommends use with: Ball Spline Half Shafts (84429060), Front Jounce Shock System (84403780), and Tie-Rod Sleeve System (84419134).

Vehicle Applications: 2017+ Colorado ZR2 with 3.6L Gas V6 or 2.8L Diesel
Not compatible with: ZR2 Front Long Travel DSSV Shocks (84402367)
PART NO. 84621360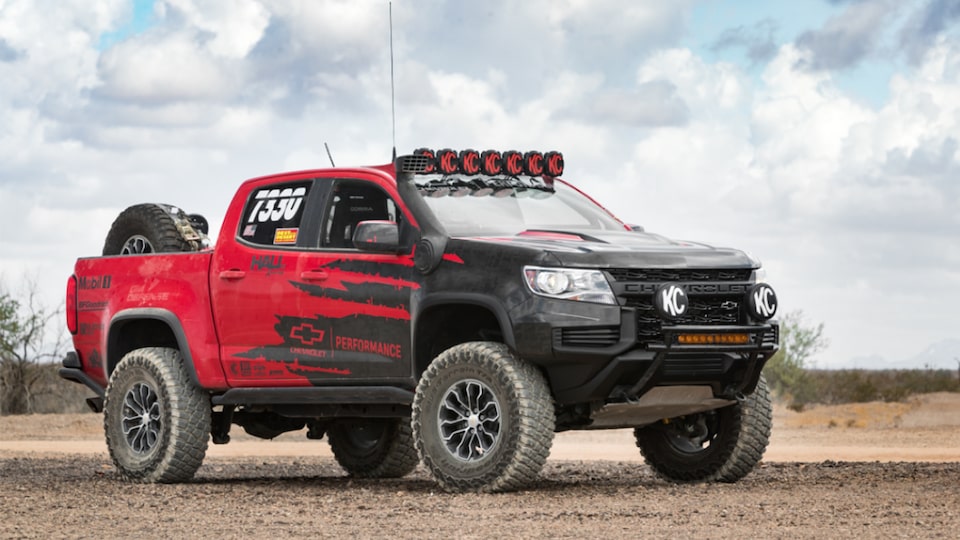 A full lineup of 15 true factory off-road racing parts is ready to elevate the capabilities of Colorado ZR2 even further.