---
The ultimate complement to the ultimate Corvette
Every Corvette is designed to offer track-capable performance, but that capability increases with the Z51 Performance Package offered on the 2014+ Stingray, and it is taken to its zenith with the Corvette Z06 – a true American supercar. Chevrolet Performance is proud to offer a new line of performance parts and accessories for 2014+ Corvette models based on the incomparable, uncompromising Z06.

From brakes and cooling aids to downforce-enhancing aero panels and lightweight components, these parts are designed to give Stingray owners a competitive edge on the track, while enhancing durability and longevity. Many of these are actual production parts used on the Corvette Z06, and all have been track tested, so you have nothing to lose except seconds off your lap times.

---
HIGH-OCTANE PERFORMANCE

This calibration is optimized for track use with 100-octane fuel. The calibration changes to optimize performance with higher-octane fuel have not affected emissions and this calibration is 50-State emissions legal with CARB Executive Order D-126-41. If used on the street with lower octane fuel, 93 octane rating or less, drivability issues may be experienced. In particular, it is possible that detonation, or spark knock, may occur in hot climates or hot running conditions with fuel that has a lower octane rating than 100. Spark knock results in the ECM retarding spark timing, which may result in reduced engine performance. We recommend using 100-octane fuel with this calibration to maintain peak engine performance. This kit revises the engine calibration for 2015 and 2016 Z06 Corvette (automatic and manual) transmission to maintain performance during track use.

PART NO. 12677967

---
STAND UP TO THE HEAT

The Corvette Z06's internal prop shaft includes rubber couplers designed for higher temperatures and, combined with the larger heat shield, results in increased durability during track use. They are only needed for vehicles manufactured before June 2, 2015. Includes Prop Shaft Assembly only.

PART NO. 23366291/Manual

PART NO. 23366290/Automatic

---
REDUCE THE LOAD 
The Corvette Z06's carbon fiber torque tube housing saves almost 15.5 lbs (7 Kg) compared to the Stingray's steel-intensive torque tube. Includes the torque tube housing assembly only.

PART NO. 23366289/Manual

PART NO. 23366287/Automatic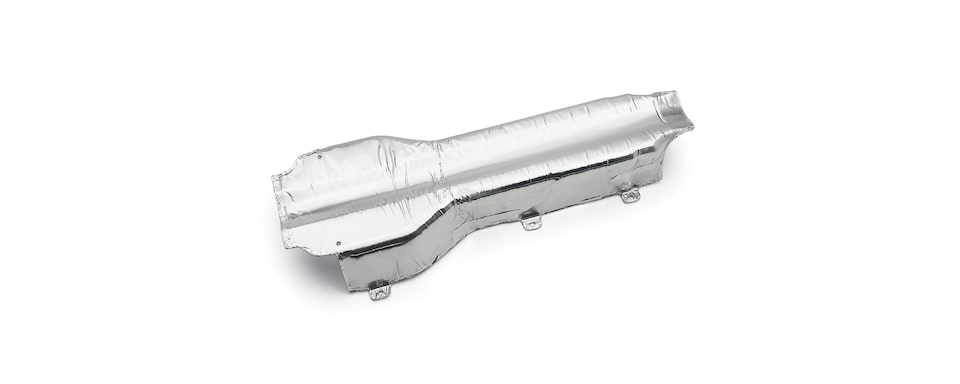 ---
HEAT PROTECTION FOR YOUR DRIVELINE

This larger heat shield helps protect the prop shaft from high temperatures seen with track use. It is only required for 2014 Corvette Stingray models. It is included on 2015+ models.

PART NO. 23229542

---
Subscribe to receive monthly email communications such as news, offers, and more from Chevrolet Performance.

---
---
Visit TheBLOCK.com for a behind-the-scenes look at the world of Chevrolet Performance from an enthusiast's point of view.

---
---
Subscribe to receive monthly email communications such as news, offers, and more from Chevrolet Performance.

---
---
Check out Chevrolet Performance product releases, future car builds, and more.

---