---
Upgrades to enhance capability on the street or track

The Gen 5 Camaro offers great performance capability, with special models including the 1LE, ZL1 and Z/28 earning the label of "legendary." Chevrolet Performance has worked to make the most-popular performance parts from the hottest models available to all Camaro enthusiasts, giving Camaro V-6 and SS owners the tools to build strong pulling, harder-cornering and quicker-stopping performance on the street or track. From the comprehensive Z/28 suspension kit to the ZL1 driveline package and brakes – along with shifters, cylinder heads, fuel system upgrades and even aerodynamic aids – we've got the components you need to transform your performance-hungry Gen 5 Camaro. Better still, all of Chevrolet Performance's Gen 5 Camaro components are the factory-engineered and validated components used on the production models, so you know they'll fit, perform and hold up with the confidence you can't get with other aftermarket parts. Check out our extensive and unmatched collection and take your Camaro's capability to the next level!

---
Adding power to your Camaro can lead to a cramped engine bay, especially once a supercharger comes into play. Gain some more breathing room with this cowl-induction-style hood straight off the limited-edition COPO Camaro. Composite materials keep the weight down, and it features the Chevrolet Bowtie and COPO logos embossed on the underside. The hood can run with a strut configuration or be adapted for hood pin use.

PART NO. 22950678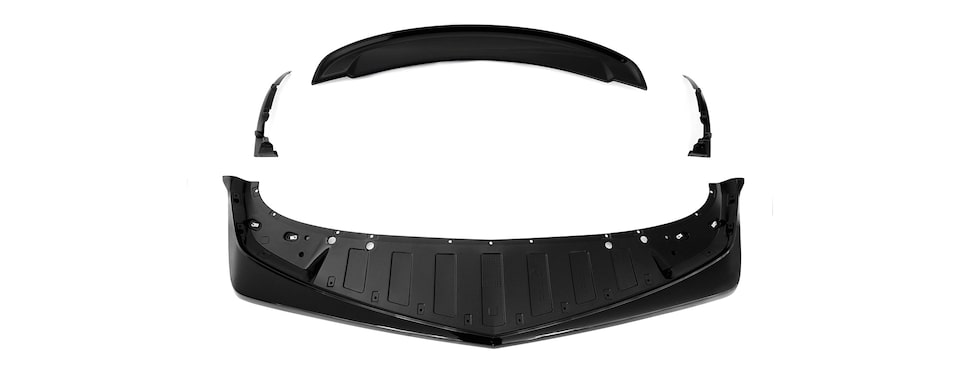 ---
Select components from the Z/28 Camaro's downforce-enhancing exterior are offered in this package of bolt-on components, including a front splitter and wheel flare moldings that fit a rear spoiler with a wicker bill. The wheel flare moldings are designed to cover wide tires and feature deflectors at the bottom-front corners that contribute to downforce-producing aerodynamics, while the unique rear spoiler's wicker bill is a small, vertical tab at the top edge. On the Z/28, it adds approximately 28 counts of drag, improving rear lift performance by 70 counts. That allows the Z/28 to handle turns at higher speeds and delivers greater overall high-speed stability.

PART NO. 23489551

---
Subscribe to receive monthly email communications such as news, offers, and more from Chevrolet Performance.

---
---
Visit TheBLOCK.com for a behind-the-scenes look at the world of Chevrolet Performance from an enthusiast's point of view.

---
---
Subscribe to receive monthly email communications such as news, offers, and more from Chevrolet Performance.

---
---
Check out Chevrolet Performance product releases, future car builds, and more.

---