---
Upgrades to enhance capability on the street or track

The Gen 5 Camaro offers great performance capability, with special models including the 1LE, ZL1 and Z/28 earning the label of "legendary." Chevrolet Performance has worked to make the most-popular performance parts from the hottest models available to all Camaro enthusiasts, giving Camaro V-6 and SS owners the tools to build strong pulling, harder-cornering and quicker-stopping performance on the street or track. From the comprehensive Z/28 suspension kit to the ZL1 driveline package and brakes – along with shifters, cylinder heads, fuel system upgrades and even aerodynamic aids – we've got the components you need to transform your performance-hungry Gen 5 Camaro. Better still, all of Chevrolet Performance's Gen 5 Camaro components are the factory-engineered and validated components used on the production models, so you know they'll fit, perform and hold up with the confidence you can't get with other aftermarket parts. Check out our extensive and unmatched collection and take your Camaro's capability to the next level!

---
BRING THE NOISE

If you want to give your Camaro that little extra edge of aggression, there's no better way than with an exhaust upgrade. The enlarged tips and deeper sound will let everyone on the strip know your Camaro has something special going on under the hood. This catback system also reduces backpressure, allowing your Camaro to breathe easier, especially when paired with the ZL1 Low-Restriction Air Filter, and LS3 High-Performance Heads and Cam kit.

PART NO. 92206990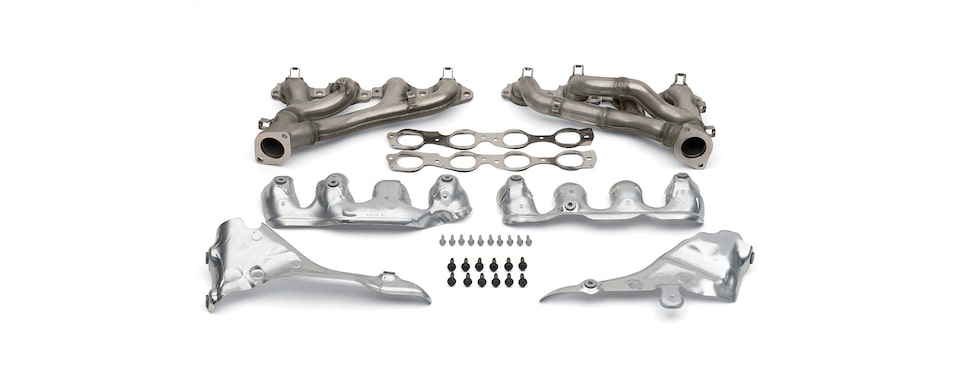 ---
GO WITH THE FLOW

The Z/28 high-flow exhaust manifolds will provide increased airflow to the Camaro LS3/L99 6.2L engine. This kit enables bolt-on installation of the Z/28 dual-mode exhaust system. However, it will not work with the production LS3/L99 exhaust system.

PART NO. 19302762

---
POWER PERFORMER

Cat-back exhaust kits are a great way to increase power and performance with a simple bolt-on installation. This kit comes complete with pipes, mufflers, hangers, and exhaust tips assembled as a single unit. It features 2.75" pipes, with 26% less back pressure than a stock LS3 system.

PART NO. 22906768 (NOT SHOWN)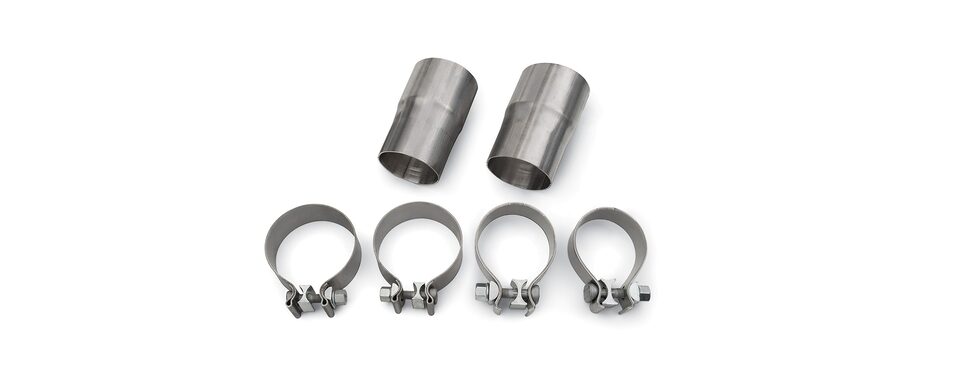 ---
GET CONNECTED

Bolts an LS7 Z/28 cat-back exhaust to LS3 Gen-V Camaro. This is the only kit necessary to clamp the LS7 Z/28 exhaust (P/N 22906768) right up to your production LS3-equipped SS. The Z/28 exhaust system provides a 26% reduction in back pressure compared with an LS3-equipped Camaro.

PART NO. 23454579

---
Subscribe to receive monthly email communications such as news, offers, and more from Chevrolet Performance.

---
---
Visit TheBLOCK.com for a behind-the-scenes look at the world of Chevrolet Performance from an enthusiast's point of view.

---
---
Subscribe to receive monthly email communications such as news, offers, and more from Chevrolet Performance.

---
---
Check out Chevrolet Performance product releases, future car builds, and more.

---