---
19432403

Air Cleaner – Chevrolet High-Performance Design

Available Q1 2022

14" round spin-on design matches valve covers on ZZ632 Deluxe crate engine
Cast aluminum in Chevy Orange, with machined fins
Fits 4500-series (Dominator) carburetors and EFI throttle bodies.
---
12342080

Air Cleaner – Chevrolet Logo, High-Performance Design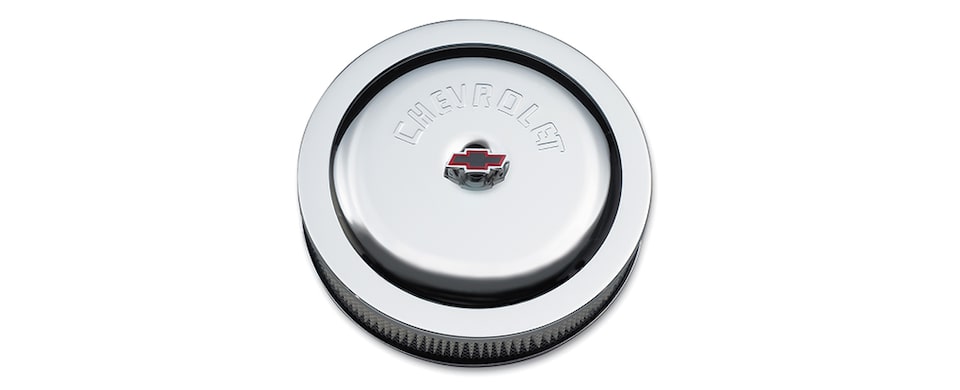 14" round high-performance-style air cleaner has chrome lid with embossed Chevrolet name
Fits most 4-bbl and 2-bbl carburetors
Will not fit Dominator-style carburetors
NOTE: Check clearance between hood and top of air cleaner. Minimum clearance is 3.750" from top of carburetor gasket area to underside of hood.

---
Air Cleaner – Chevrolet Logo, Classic Design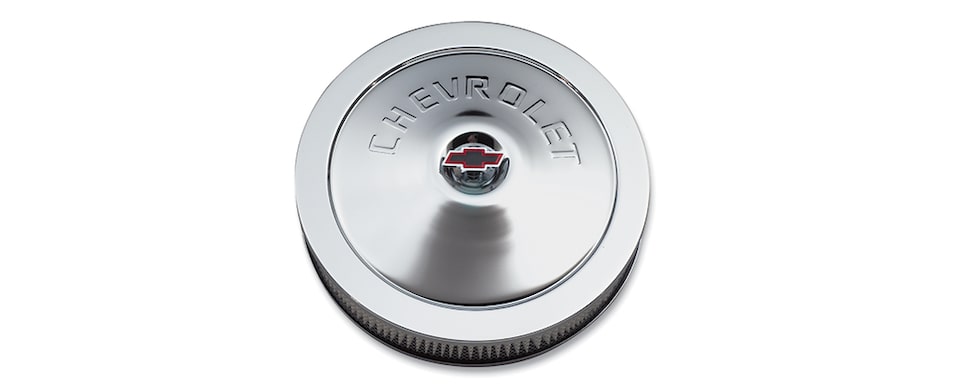 14" round classic-style air cleaner has chrome lid with embossed Chevrolet name and Bowtie attaching nut
Fits most 4-bbl and 2-bbl carburetors
Will not fit Dominator-style carburetors
---
Air Cleaner – Ram Jet 502

Designed for use with throttle body on Ram Jet 502 crate engine
Can be used on other applications