---
SMALL BLOCK WATER PUMPS, PULLEYS AND COMPONENTS

88894341

Water Pump, Long-Style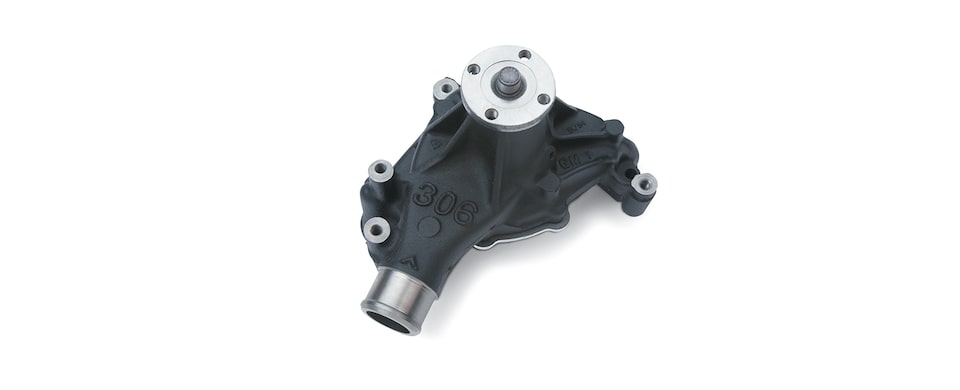 Clockwise (standard) rotation
Late-style cast iron pump with long mounting legs, reinforced snout and 3/4" diameter shaft
End of shaft is reduced to 5/8" diameter
Use with 350 HO, 383 and ZZ4 engines
---
19168604

Aluminum Water Pump, Short-Style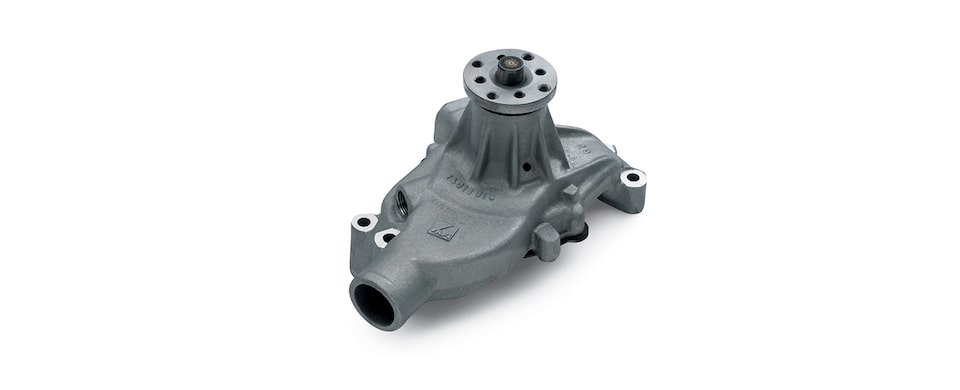 Saves weight over comparable iron pump
Casting has short-style mounting legs used on pre-1982 Corvettes
Pump has reinforced 3/4" diameter snout and a large hub with dual bolt patterns
NOTE: Pump housing has a boss which can be drilled and tapped for a cam stop. Can be used with the ZZ4 engine with composite front timing cover by exchanging the bolts that hold the rear sheet metal plate to the pump with pan-head bolts P/N 14010976 or equivalent aftermarket bolts.
NOTE: Cam stop boss may interfere on engines with 8" damper. Some clearance may be required.
---
25534390

R0X Water Pump Housing with Cassette

Housing bolt directly to the block
Block openings are spread to 9.400"
Standard front inlet and outlet openings
Includes Water Pump Cassette P/N 25534391
---
3942992

Water Pump Pulley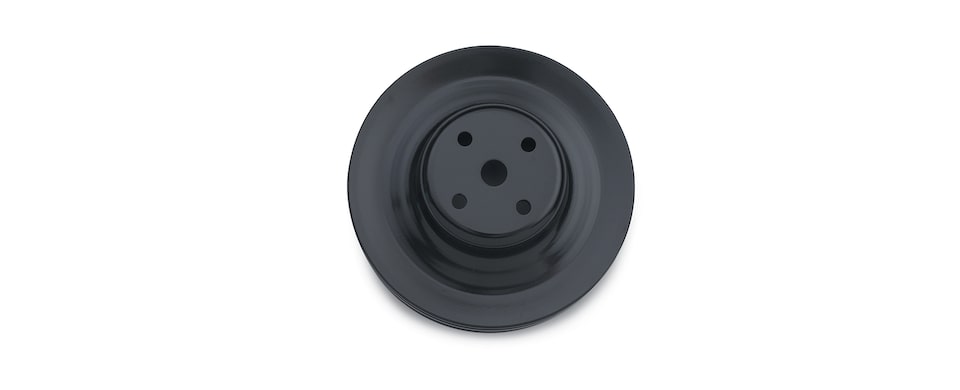 Fits 1971-and-newer short-leg water pumps with large hubs
NOTE: Must be modified to fit water pump with 3/4" shaft.
---
89060527

Water Pump, Cast Iron 
Counterclockwise (reverse) rotation
For use with a Chevrolet Performance serpentine accessory drive
Used in Chevrolet Performance Front-End Accessory Drive Kits and on Turn-Key engines