Fit for a Champ: A 1971 Corvette Vision by Jimmie Johnson
Share on
Share on
Visit us at
Visit us at
Jimmie Johnson is not just one of the most legendary drivers in NASCAR history, but indeed, in all of motorsports. His seven NASCAR Cup Series championships and 83 wins as a member of Team Chevy are well-documented. Today, he and fellow seven-time champ Richard Petty are among the leaders of LEGACY MOTOR CLUB.

But Johnson's legacy extends to the performance side of the Bowtie, too. The proof? A custom 1971 Corvette Stingray Johnson helped design in tandem with the Chevrolet Performance staff.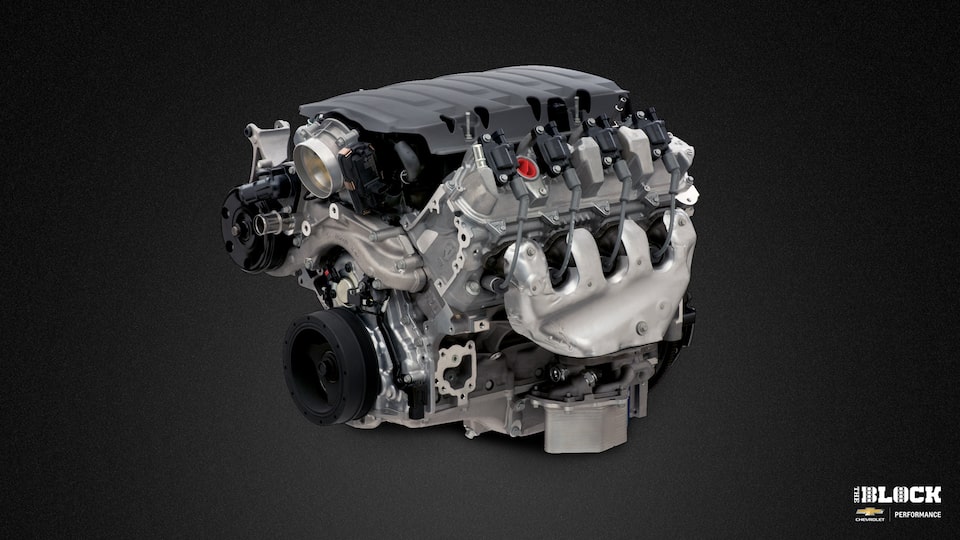 A Chevrolet Performance LT1 crate engine* is under the hood of the Corvette.

The C3 Corvette is powered by an LT1 crate engine,* the Gen V power plant which led the legendary Small-Block into the future with its high-tech power including direct injection and variable valve timing. The engine cranks out 460 horsepower and 465 lb.-ft. of torque.

The power plant is mated to a Super Magnum six-speed manual transmission featuring a 700 lb.-ft. torque-capacity limit. It is designed for custom, retro-fit installations with Chevrolet Performance crate engines.* Just like Jimmie's Corvette build.

A free-flowing stainless steel exhaust system provides a distinct rumble, while other modern upgrades include a fully adjustable, coilover front and rear suspension and Corvette C6 Z06 disc brakes with six pistons in the front and four in the rear.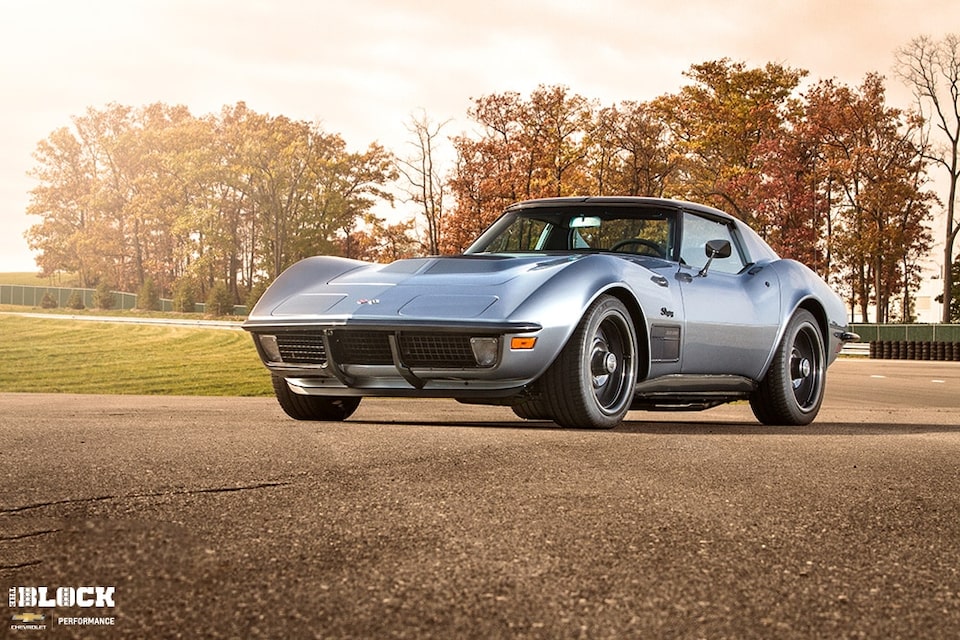 A variety of custom touches help this Stingray stand out.

The exterior is painted in J.J. Blue exterior and features both After Midnight trim and Satin Dark Android graphic accents. Other exterior highlights include custom hood vents inspired by a late-model Stingray and restyled front fender vents. The car rides on 18-inch Dark Android Rally wheels with additional After Midnight trim color accents. The wheels closely resemble the design of the 15-inch rally wheels offered on the original 1971 model.

Among the notable interior elements are original-style bucket seats with Black leather trim and suede inserts, along with a three-spoke steering wheel with suede wraps. Jimmie Johnson's distinct signature also adorns the carbon-fiber accents on the floor console, door trim panels and seat back.

Although the Corvette was introduced at the SEMA Show back in 2014, it has been an important piece of the Chevrolet Performance garage for years. Most recently it was showcased in the Chevrolet Performance display during this year's Barrett-Jackson Palm Beach event in April, where, just like Johnson's feats on the track, it left observers in awe.
Be sure to keep watching The BLOCK for many more Chevrolet Performance builds and coverage of all motorsports disciplines.


*Because of their effect on a vehicle's emissions performance, these engines are intended exclusively for use in competition vehicles. These engines are designed and intended for use in vehicles operated exclusively for competition: in racing or organized competition on courses separate from public streets or highways. Installation or use of these engines on a vehicle operated on public streets or highways is likely to violate U.S., Canadian, state and provincial laws and regulations related to motor vehicle emissions.