Ask anyone who has piloted a COPO Camaro what it's like to drive one and chances are they will tell you it is a completely visceral experience.

That's the intended effect of the purpose-built race car from Chevrolet Performance. From the staging lanes to the finish line, drivers are meant to be one with the powerful machine.

That power is especially apparent at the starting line. When the light turns green the launch often lifts the entire front end into the air. But not only are these wheel stands an example of the COPO's strength, they also make for some very cool visuals.

Jeff Myers was among those who took to the sky during this year's COPO Camaro Shootout during the NMCA All-American Nationals at Summit Motorsports Park in Norwalk. Ohio. Now, we've made an image of his 2015 COPO liftoff into a wallpaper download.

You can get high-resolution desktop and mobile versions below.

Desktop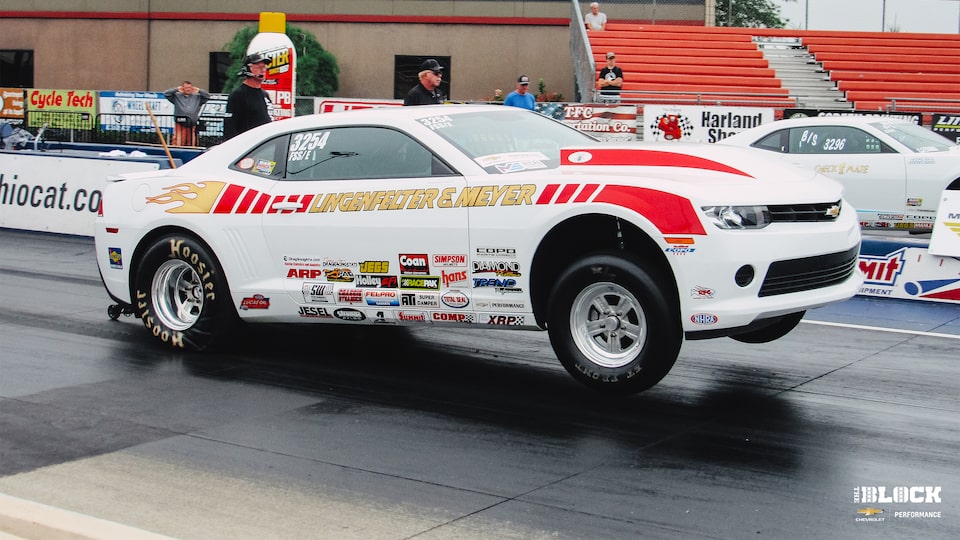 Also, be sure to keep watching The BLOCK for more wallpaper downloads featuring Chevrolet Performance vehicles and parts.