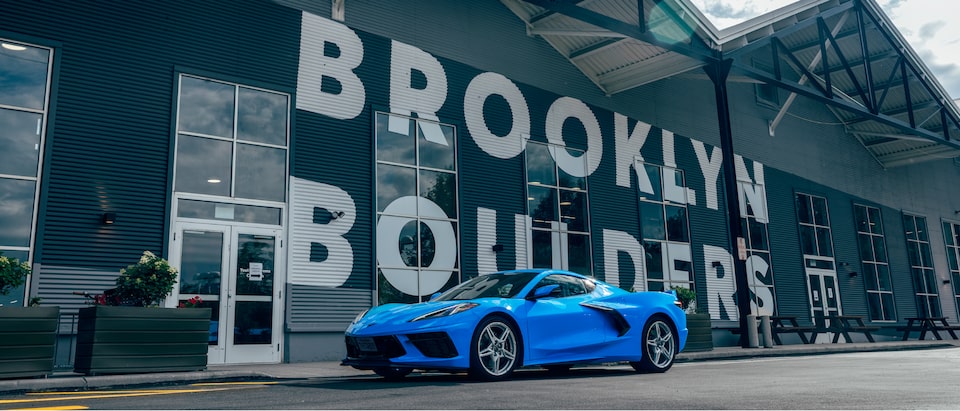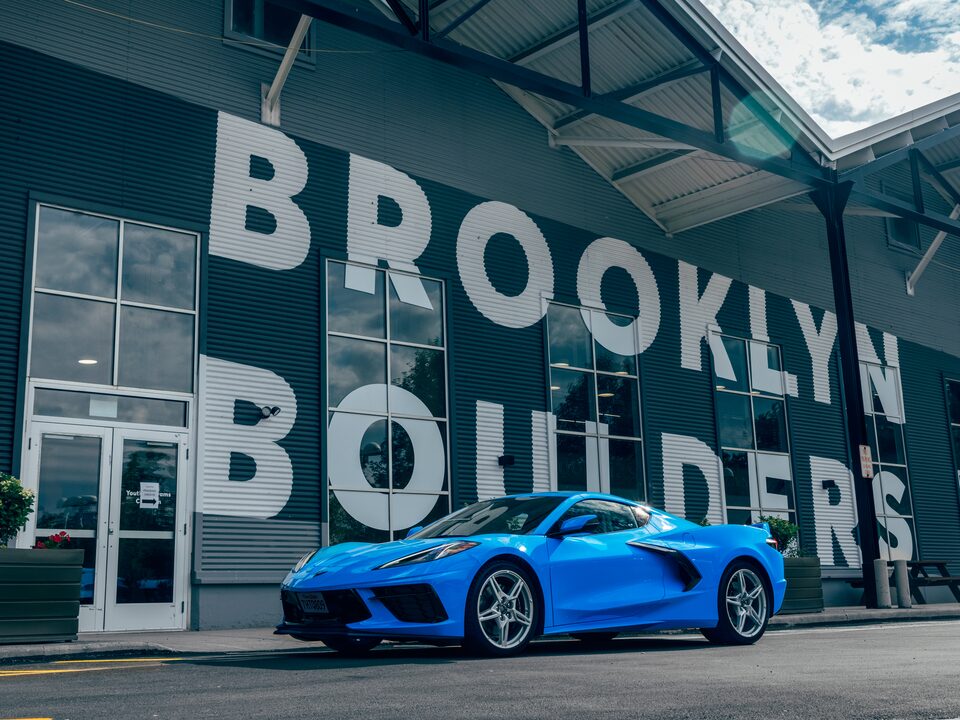 ---
2022-01-19 | New Roads Magazine
365 Days of Corvette
Economics professor Ken Kuevibulvanich appreciates his 2020 Corvette 2LT through every season and any weather Chicagoland has to offer.
Kanit "Ken" Kuevibulvanich never envisioned himself owning a sports car, let alone a Corvette. Although he admired Corvettes when he saw them, he never wanted one for himself — until he saw the 2020 Corvette. "I was like, 'Wow,'" says Kuevibulvanich, an economics lecturer at the University of Chicago. "And when Mark [Reuss] dropped the bomb that it was $60,000, I was like, 'OK, where's the nearest Chevy dealer?'"

The 33-year-old hails from Bangkok, where there was no imported American auto market. His first exposure to Corvettes came by way of video games: He loved using the Corvette C4 while playing a driving simulator. But the Chicago resident's passion for cars runs much deeper than games. He grew up in a car-loving family, raced from the ages of 16 to 21, and nearly studied automotive engineering before earning a bachelor's degree in economics from Thammasat University in Thailand. "Maybe if I went to engineering school, I'd be testing at the Milford Proving Ground right now," he says with a laugh.
The Details Matter
CORVETTE STINGRAY
---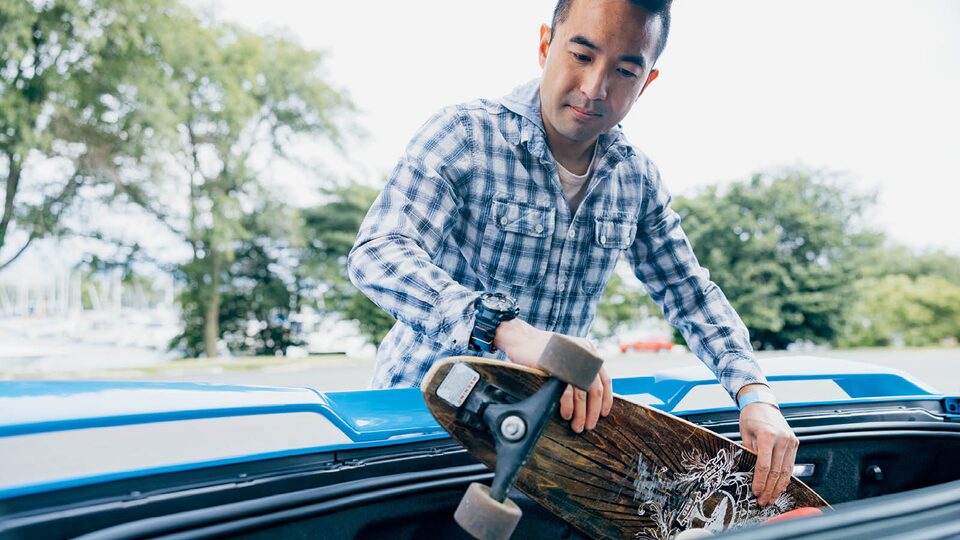 ROOM FOR TOYS: Corvette's dual trunks offer a total of 12.6 cubic feet of space† — enough for everything from a skateboard to two sets of golf clubs.
After completing his undergraduate studies and retiring from motorsports, Kuevibulvanich moved to the United States for graduate school. He received his Ph.D. in economics from the University of Wisconsin–Madison before relocating to teach at the University of Chicago. What sets him apart from most sports car owners is that, instead of only driving his Corvette every so often, he drives it year-round. "I think it's a car that should be enjoyed," he explains.
Since Kuevibulvanich lives in Chicago, with its scorching hot summers and unfathomably cold winters, his choice is surprising. But Kuevibulvanich was drawn to the fact that the C8 was designed to be driven in all weather. "I think they tested the cars at minus 20 degrees, and I drove it in minus-20-degree weather," he says. "I've driven through rain, snow, sunshine, and 90- to 100-degree heat."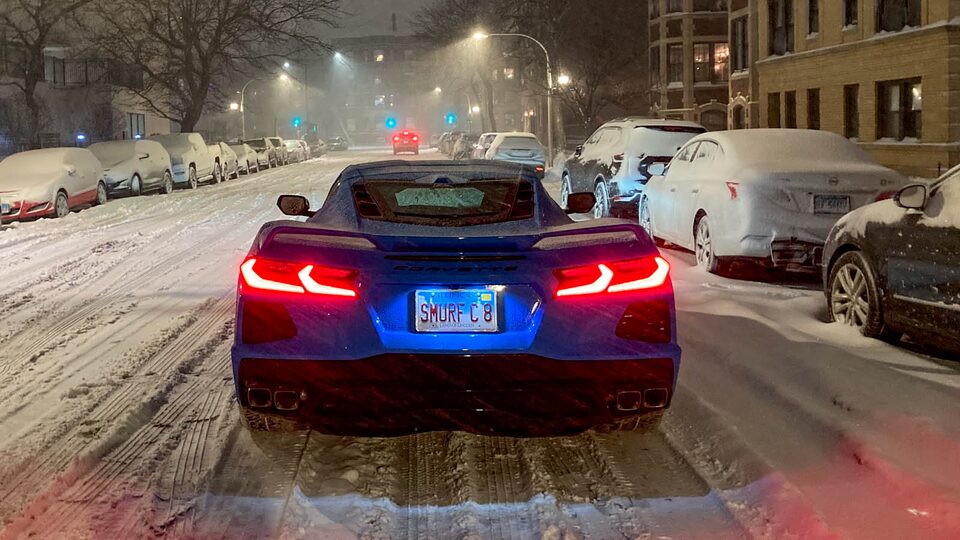 Ken says Corvette's multiple drive modes and available Magnetic Ride Control™ 4.0 suspension help "make the car daily-drivable in all weather conditions." He's not kidding about all weather — he drives his Corvette through Chicago winters. That makes Ken an atypical Corvette owner, but he's pretty standard about one thing: "I clean it myself and I wash it every two weeks."
The heated seats are one of Kuevibulvanich's favorite features because they help make the car drivable throughout the year. "I used to wonder why they'd put a heated seat in a Corvette when 95 percent of the owners wouldn't drive it when it's below 40 degrees outside," he says. Kuevibulvanich is also impressed by the daily usable power of the 6.2-liter V8 engine. "I don't have to rev it all the way to the redline to get the power; I can just stay at 3000 to 4000 rpm," he says. And Kuevibulvanich appreciates the attributes which make his 2020 Corvette drivable everywhere: "The [available] Magnetic Ride Control™ was one of the features that made the car really drivable — even in the city."
Kuevibulvanich, who resides in Lakeview on Chicago's North Side, enjoys scenic drives — even if it's simply his commute to work. Lake Shore Drive is one of his favorite routes because he loves the view of Lake Michigan, but he also enjoys traveling beyond the city's limits. "Sometimes I drive to Starved Rock State Park and sometimes to Galena, because there's a lot of back roads where you can enjoy driving," he says. "Sometimes I drive to Wilmette, where there's a Baha'i temple that's part of the Lake Michigan Circle Tour."
Kuevibulvanich's adventurous nature has guided him to active hobbies. He enjoys snowboarding and skiing, and is a member of the National Ski Patrol. "I joined in 2014 because I want to help others enjoy the sport, so being a first responder on the ski hill is a fun way to share your passion on the mountain," he says. During the warmer months, he enjoys longboarding and rock climbing. The latter, his newest hobby, often takes him to the Lincoln Park location of Brooklyn Boulders. "It teaches a lot of problem solving because sometimes you see things you think you can do, but you back down," he says, in true economist fashion.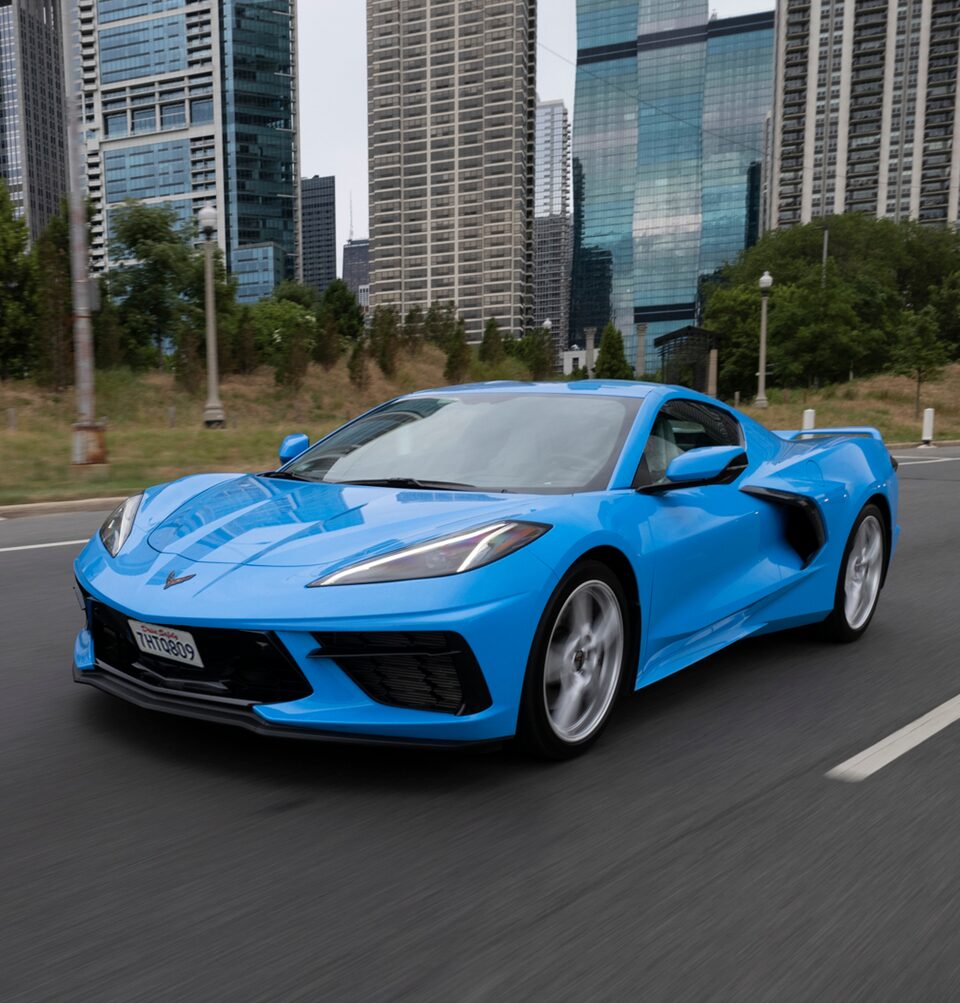 To unleash the full potential of their mid-engine supercar, new Corvette owners can attend a two-day program through the Ron Fellows Performance Driving School at the Spring Mountain Motor Resort and Country Club in Pahrump, Nevada, for a reduced rate. Ken took advantage of the program after buying his car and came away with a newfound appreciation for its abilities. "I learned so much about how to maximize the Corvette's potential," Ken says. "The course transformed me into a better and more confident driver all around."
Kuevibulvanich believes life is about enjoyment and exploration. He prefers traveling to remote locations over cities: Wyoming's Jackson Hole Mountain Resort is his favorite place to ski, but he's also a big fan of the North Cascade Range in Washington. "I wish I could do that drive again — in the Corvette, of course — because I did it in a rental car and I felt like the Corvette would be exhilarating on that road."
STORY: JULIAN KIMBLE / PHOTOGRAPHY: CHRIS ARACE