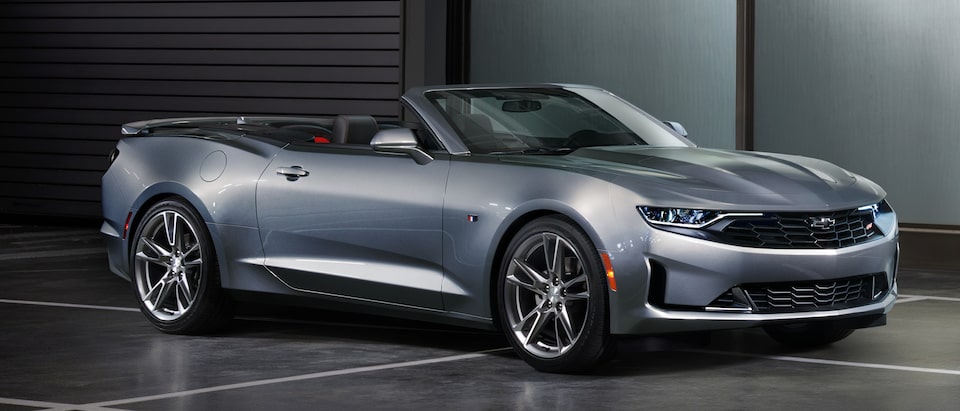 ---
2019-10-16 | Chevy New Roads Magazine

Open All Year
The Camaro Convertible has everything you need to enjoy top-down driving year-round.

It's easy to think a convertible is only a toy for the warmest, sunniest days of summer. But the truth is that, with modern drop-tops, there's no need for the fun to stop when vacation season ends and the leaves start falling. You can enjoy open-air driving even when the weather turns chilly. And when you absolutely need the roof up, the Camaro Convertible still stares down winter weather without fear. In other words, now you have more excuses than ever to buy a convertible—whether you live in the Sunbelt or the Snowbelt. Start by checking your car's tires: Camaro LT and LT1 convertibles have all-season tires, whereas SS and ZL1 convertibles have summer-only tires.† Then follow this guide to taking advantage of available features that make the Camaro Convertible ideally suited to year-round motoring.
Find Your Season

Match up the current season to the weather icon next to each of the comfort and convenience features. Then follow the tips to make living with the Camaro Convertible enjoyable, no matter the conditions outside.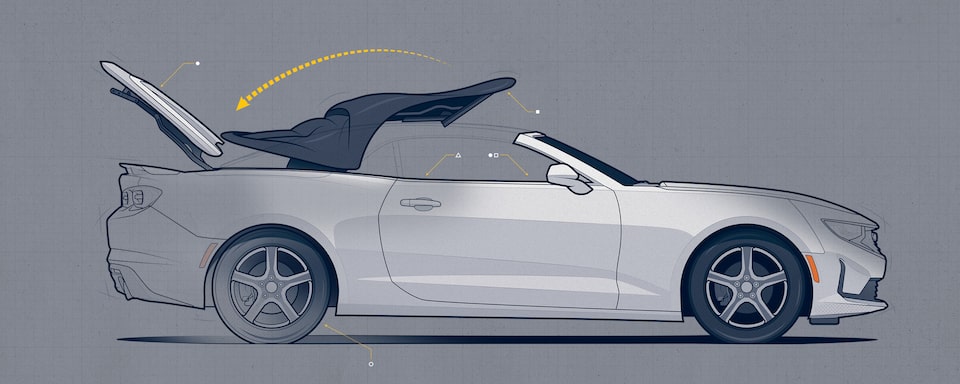 No More Freezing Your Fingertips
Winter Driving at the Touch of a Button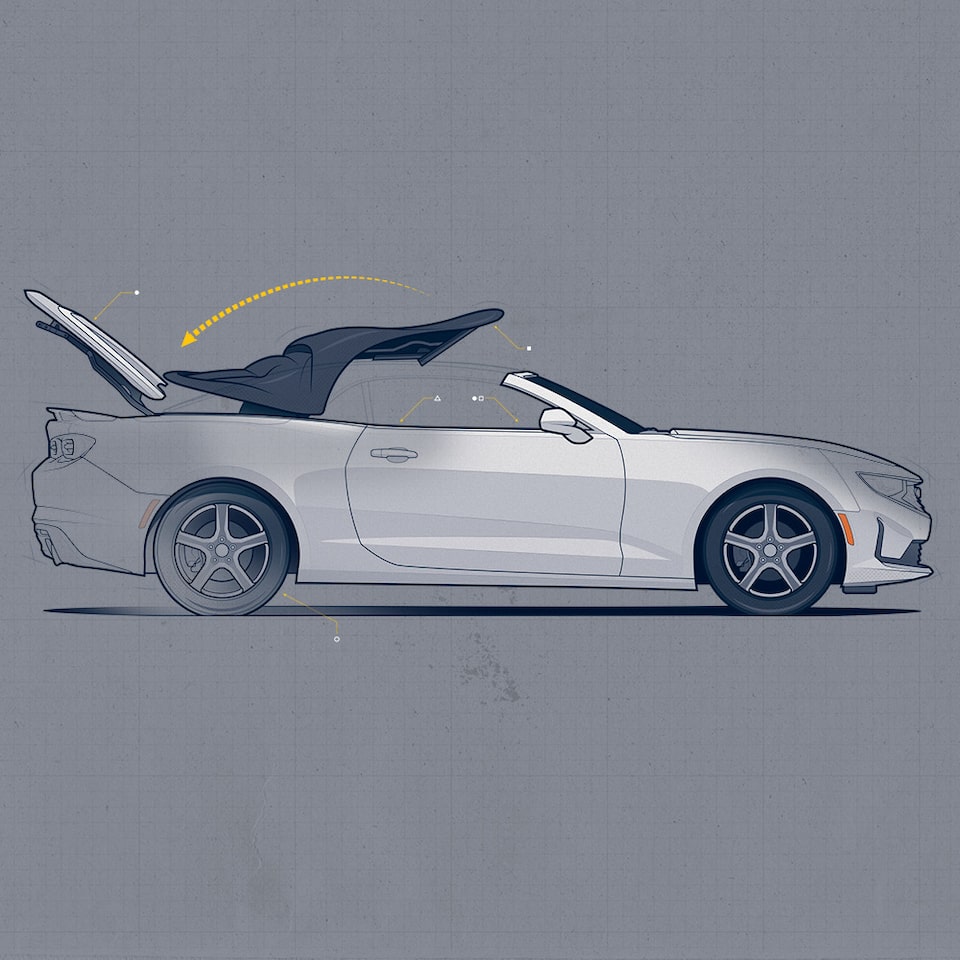 No More Freezing Your Fingertips
Winter Driving at the Touch of a Button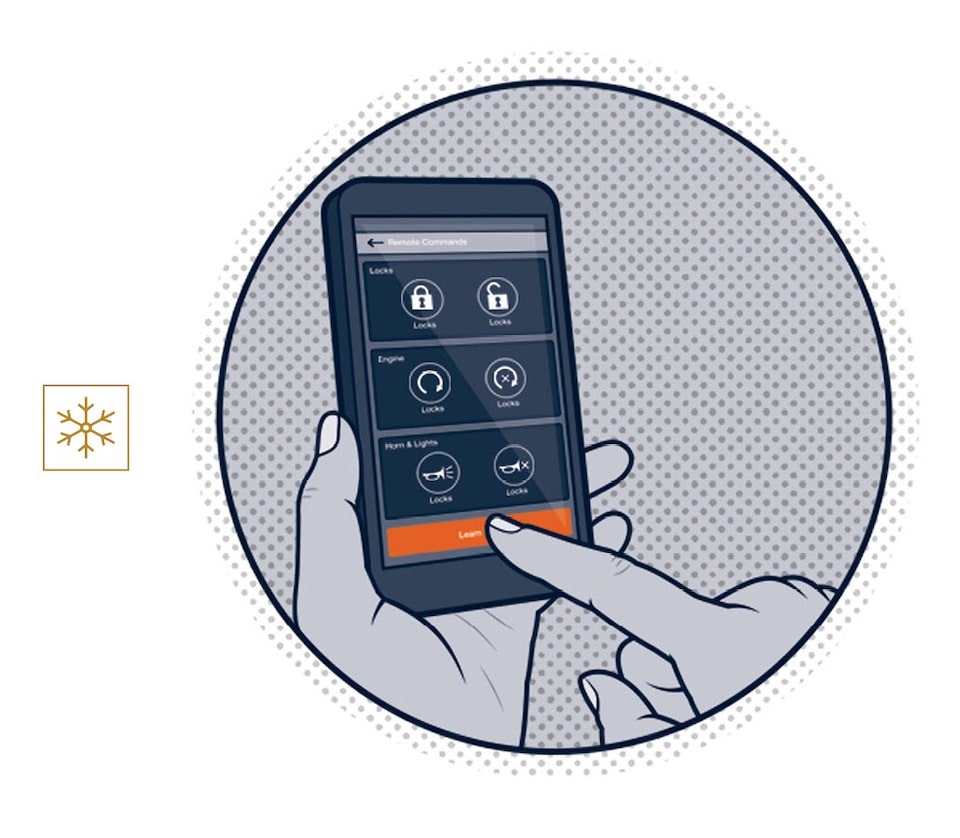 Remote Control
Don't sit shivering in a freezing cold car: Use the Camaro's available remote start to warm up the cabin before you open the door. Heat things up ahead of time by using the key fob or the myChevrolet Mobile App.†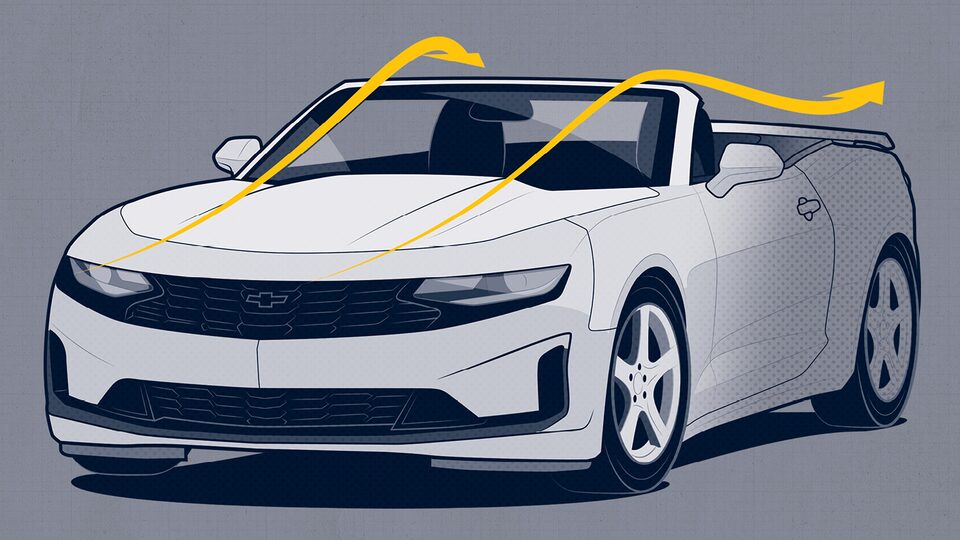 Skeptical about going top-down on cooler days?

When driving at speed, outside air is directed up over the windshield and passenger compartment and toward the tonneau cover and trunk, rather than directly at your head. Warm air from the heater, meanwhile, envelopes you in a cozy bubble inside the car's cabin.
STORY: JAKE HOLMES / ILLUSTRATIONS: CLINT FORD