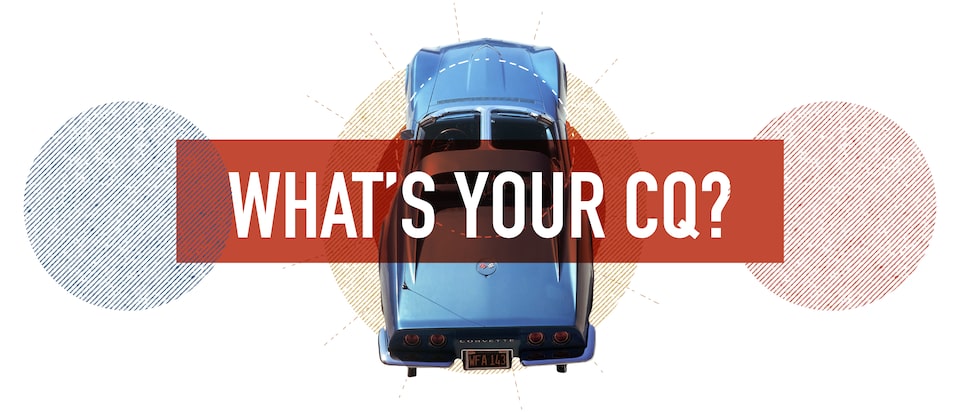 2022-12-21 | New Roads Magazine

Road Test: What's Your CQ?
We couldn't resist the opportunity to offer you a chance to show off just how much you know about America's true sports car.
The Chevrolet Corvette is turning 70 years old in 2023.

But then, you knew that, didn't you? We're betting you know quite a bit about the Corvette. So take our quiz to see whether you're an expert, an enthusiast, or just a fan. But relax, you don't have to show your score to us or to anyone — unless, of course, you want to!
STORY: JERRY BURTON / ILLUSTRATIONS AND QUIZ: LEMONLY