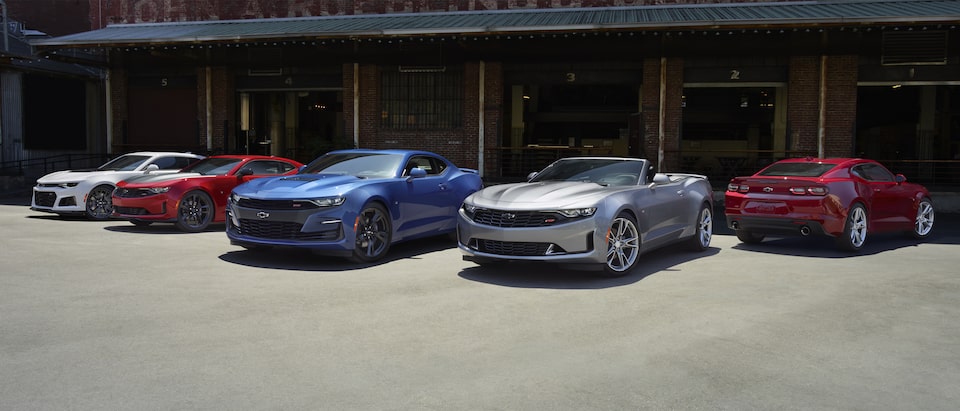 ---
2018-10-8 | Chevy New Roads Magazine
The Custom Camaro Crew

Chevrolet offers many options for making your next Camaro sports car one-of-a-kind. Just ask these owners.

When Adrian Castro purchased his 2016 Camaro, he knew exactly what he was looking for: "A 2LT in Nightfall Gray Metallic with Adrenaline Red leather-appointed seats, the RS Package, a dual-mode exhaust system, and an 8-speed automatic transmission," he says.
Castro, a member of the Los Angeles–based Camaro club West Coast Maros, is one of many diehard fans who have taken full advantage of the ability to customize a Camaro straight from the dealer to make it uniquely yours. The choices of trims, wheel styles, and paint colors—plus accessories on top of it—give the Camaro an amazingly wide variety of looks.
"Being able to go into the dealer to pick everything I wanted in my Camaro was really cool, and something I never knew I could do," adds Castro. "I was very excited to get my car. I was following everything, including the build date. As soon as the car was built, I had the VIN number and was able to follow my car through the process."
The demand for these upgrades is spurred in part by a sense of friendly competition, which is in no short supply when you're in a club like West Coast Maros. Many of the club's passionate owners have personalized their rides with performance and appearance options from Chevrolet.
Seven models, four available powertrain options, and ten exterior colors, plus wheels, stripes, and interior accents, mean you can customize your own Camaro to fit your style and your life.

The Details Matter
CAMARO
Joseph Gallardo was able to dramatically upgrade his latest 2018 Camaro by making a single choice: the ZL1 1LE Extreme Track Package. "This car comes ready for the track," he says of his Camaro that's adorned in Red Hot paint. "It's not like the regular ZL1. It has Multimatic® DSSV dampers, a carbon-fiber rear spoiler, dark finish taillights, and the [available] Performance Data Recorder."
This is actually Gallardo's fifth Camaro in a series of increasingly powerful models, starting with a 2015 2LT RS. Gallardo says he fell in love with the Camaro in 2012 after seeing it in action movies. He has since owned a 2SS and two other ZL1 models as well. "What can I say? I'm a Camaro guy," he adds with a smile.
When it comes to performance on the track, Kyle Desjardins is a big fan of official Chevrolet parts for his 2016 Mosaic Black Metallic Camaro 2SS. "Having Chevy offer these parts from dealerships makes accessorizing your car that much easier," he says. "You know what you are getting."

Get your art racing
Owners can select from a lengthy list of trims, wheel styles, paint colors, and accessories to rev up their Camaro's style and personality.

Club president Andres Villareal got his first Camaro in 2014 and later upgraded to a higher-performance model, a Silver Ice Metallic 2014 2SS with the RS Package.
While all Camaros are undoubtedly engineered for performance, style points certainly count here too. In fact, Villareal says a lot of people tend to choose "show" over "go" when it comes to modifying their Camaros, because it gets them noticed when cruising in a large group or parked at a get-together.
"Most people, as soon as they buy a Camaro they're like 'I ordered my stuff already through Chevy and I'm just waiting for that to come in,'" says Villareal. "Everybody's just excited to work on their car, and it rubs off on people. Everyone just wants to look good together."
While there are no rules when it comes to personalizing your Camaro, Villareal does like to share some advice."Base it on what you like," he says. "Don't worry about what anybody else is going to think. There are so many options. Be creative and go after what you want."
Your 2019 Camaro Is Your Canvas

Options for customizing your Camaro sports car go way beyond trim levels—though there are seven of them—to details like wheels, stripes, ground effects, interior accents, and even pedals. If your need for speed extends to car shopping, you might prefer special packages (like the 1LE Extreme Track Package including the new Turbo 1LE) that combine carefully selected add-ons for performance and looks with one quick selection. Of course, you can always mix and match options to create something that's truly unique. For that, there are far more choices than we can show here, but here's a selection that'll help you see the possibilities and get inspired.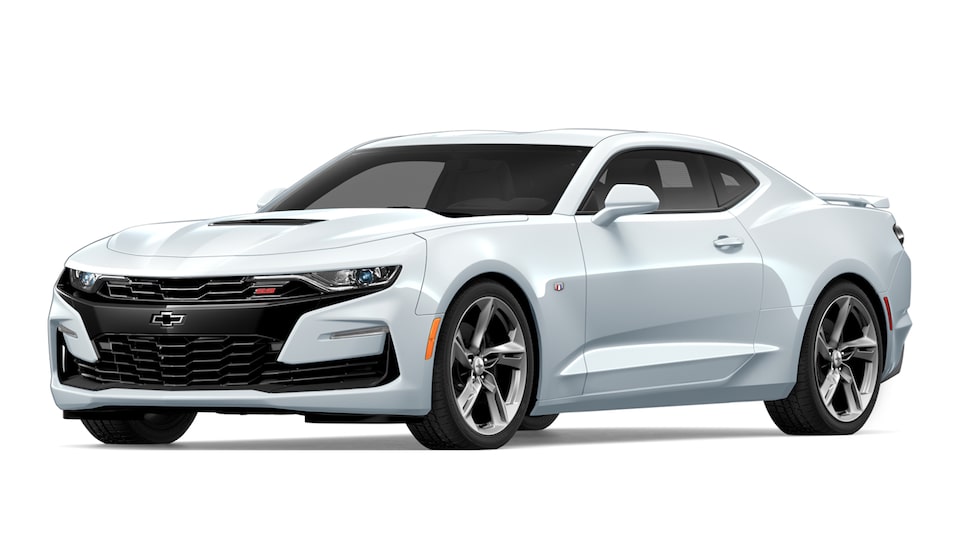 COUPE
Nimble performance and unmistakable road presence.

CONVERTIBLE
Modular underbody bracing for coupe-like handling.
CHOOSE YOUR TRIM OPTIONS:
CHOOSE YOUR WHEELS:
These 20-inch rims are just a few of many wheel options available in a variety of designs and finishes.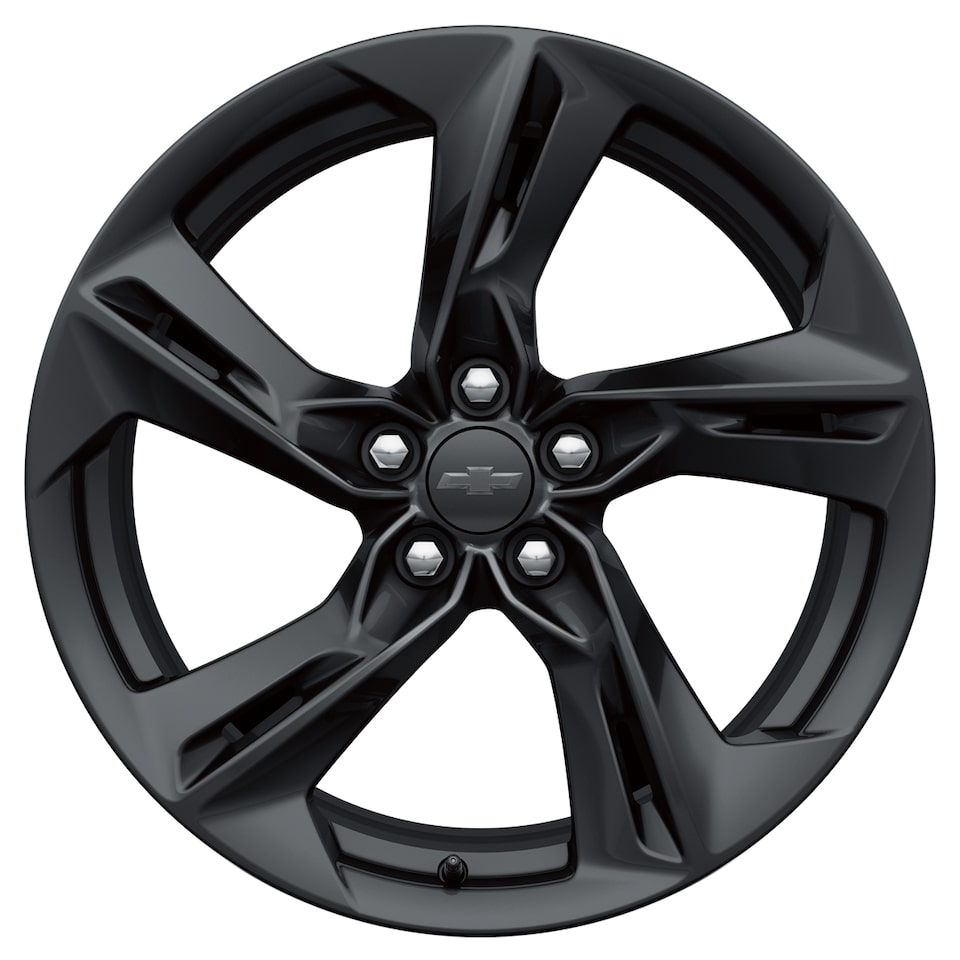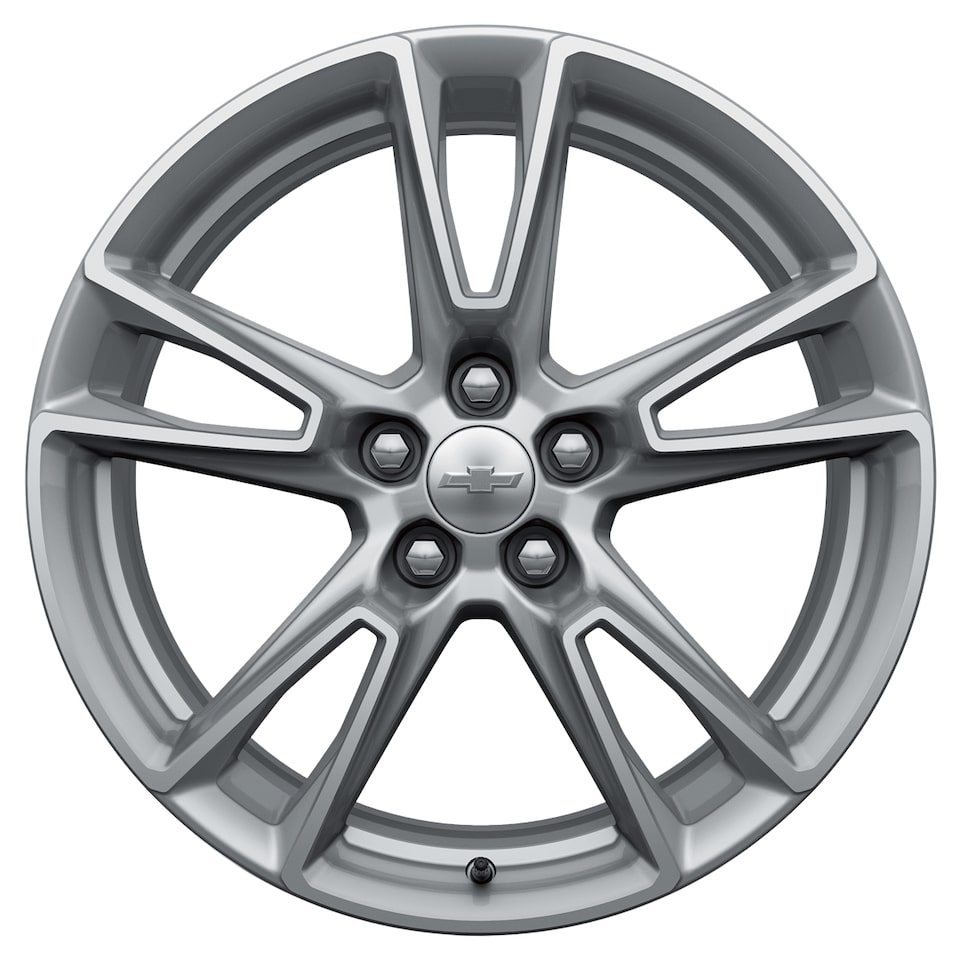 FIVE-SPLIT-SPOKE SILVER PAINTED (AVAILABLE WITH RS APPEARANCE PACKAGE AND ON SS)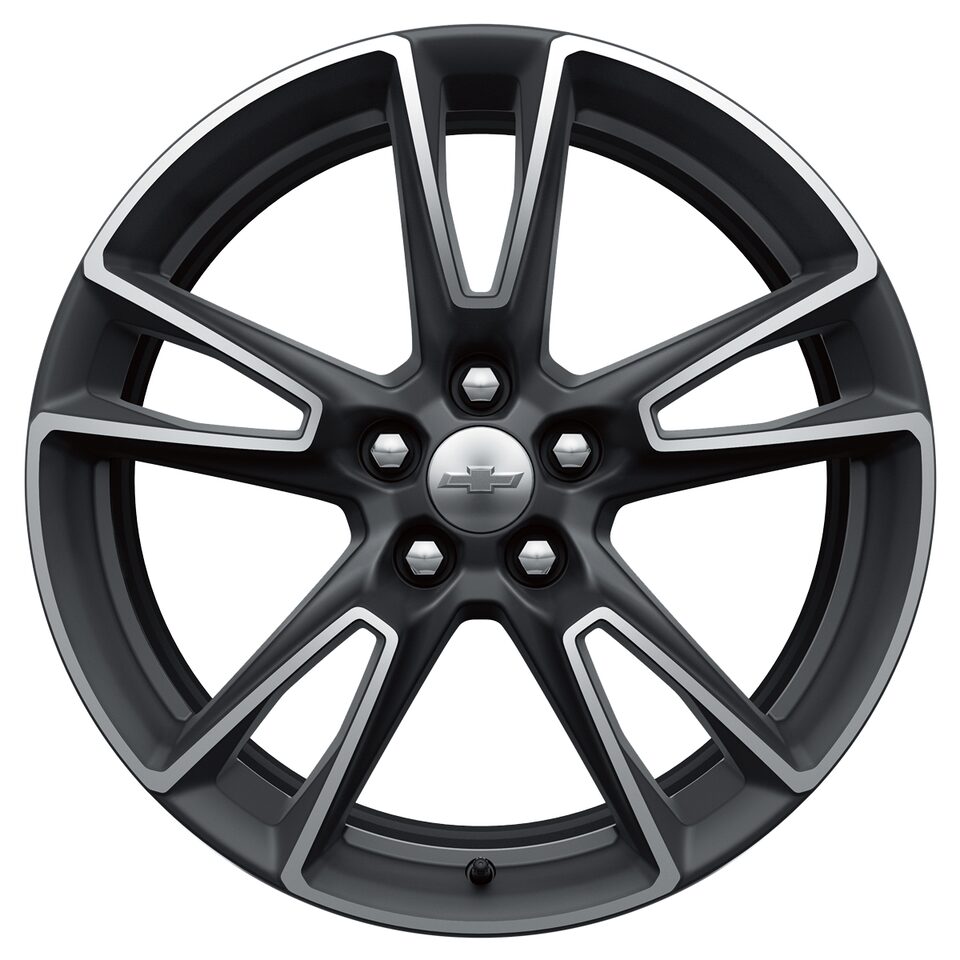 PREMIUM GRAY-PAINTED MACHINED-FACE ALUMINUM (STD. ON LT WITH RS APPEARANCE PACKAGE; AVAIL. ON SS)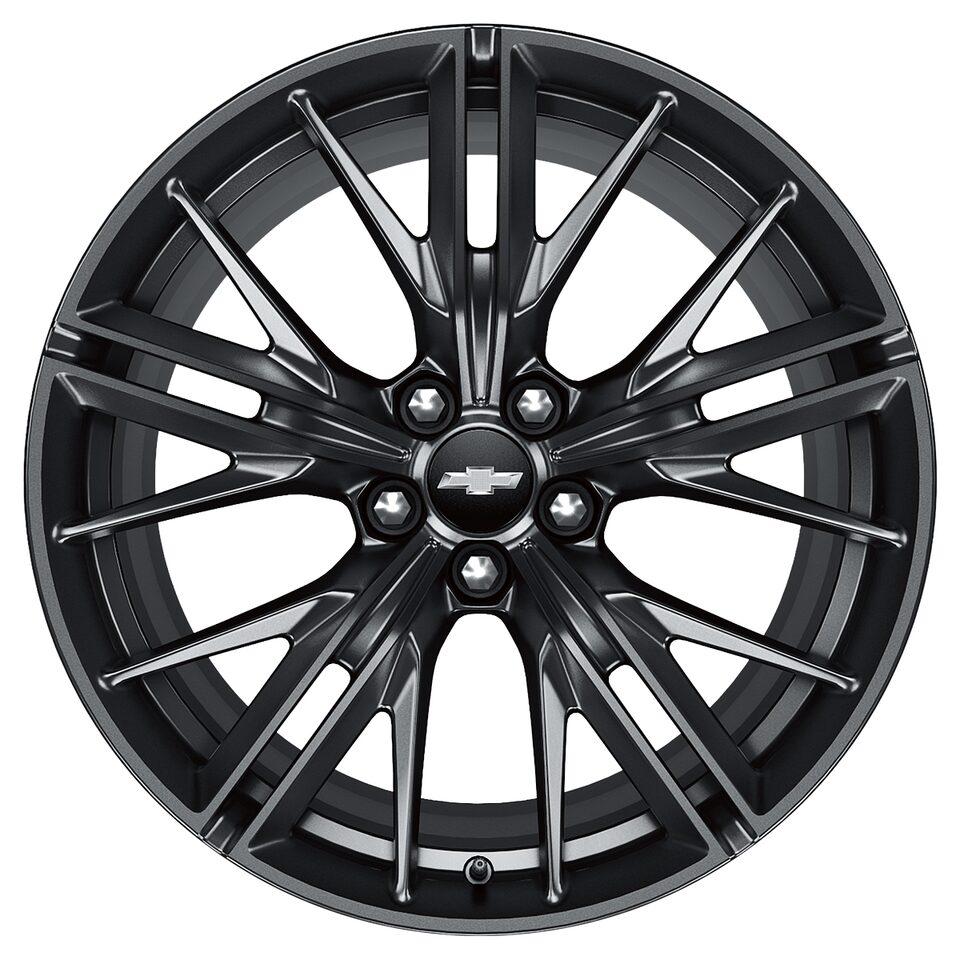 10-SPLIT-SPOKE DARK GRAPHITE-PAINTED FORGED ALUMINUM (STANDARD ON ZL1)
CHOOSE YOUR INTERIOR DETAILS: