---
---
Service From the Experts
---
You're always on the go, and with advanced technology available in your Chevrolet, keeping up on maintenance can be easy. Visit the Chevy Certified Service technicians to get the expertise that comes from GM-specific training and state-of-the-art diagnostic tools.

VEHICLE SERVICES
Key areas of maintenance

Key areas of maintenance

Engine
Slow response to acceleration? Engine sputtering? We can help. Keeping up with preventative engine maintenance can help extend the life of your vehicle.
Explore Engine Maintenance

Brakes

If you hear chirping or grinding noises, feel brake pedal pulsations or are taking longer to slow down, you may need brake service. Bring it in for a brake system check to be sure.

Explore Brake Maintenance
Battery

If your vehicle won't turn over or there are obvious signs of electrical power loss, our expert technicians can provide a Multi-Point Vehicle Inspection to diagnose the issue.

Explore Battery Maintenance

Oil

If the oil change light appears or your Oil Life Monitor indicates it's time, you should bring your vehicle in for an oil change. And our expert technicians are the best folks for the job.

Explore Oil

Tires

If your tires are showing signs of wear, like a cracked sidewall or the cord showing through the rubber, they should be inspected. And our technicians know your vehicle best. Tire rotation is recommended every 7,500 miles to help extend the life of your tires.

Explore Tire Maintenance

Wipers

Wipers not helping you see clearly? The Chevy Certified Service experts are proud to offer ACDelco GM OE wipers designed specifically for your Chevrolet.

Schedule Service
Additional Areas to Maintain
---
When it comes to your vehicle, a few preventative measures go a long way. But no matter what you encounter along the road, our Chevy Certified Service Technicians are here to help with expert training and advanced tools and technology to help keep your vehicle running smooth.

Routinely changing your cabin and engine air filters is an important part of regular maintenance. The filters reduce dust, pollen, and other airborne irritants from outside air that is pulled into the vehicle.

For collision and auto body repair, it just makes good sense to turn to the Chevy Certified Service experts. You'll have peace of mind in knowing they have access to GM Genuine Parts designed for your Chevy. If your Chevy Certified Service location doesn't offer collision repair, they will refer you to the best location for the job.

Electric vehicles require less routine maintenance than gas vehicles, but they do need to be maintained to help ensure they're running properly. One of the best ways to help ensure longevity for your EV is to have a battery inspection, have your tires rotated every 7,500 miles, and check for any software updates that may be available. The EV technicians at Chevy Certified Service are the only experts who should ever be inspecting, testing or replacing your EV battery

When your ride is the wrong kind of hot, it could be any number of your air conditioning components, from an air filter bogged down with debris to a leaking O-ring. Catching any one of these problems early can save you from an AC repair down the road. Make sure your ride stays cool during warm-weather driving.

When it comes to starting your vehicle, everything starts with your vehicle's ignition coil and spark plugs. The ignition coil increases the electrical system voltage to help ignite the air/fuel mixture. Spark plugs provide the spark that ignites the air/fuel mixture within an engine's cylinders. If your engine isn't starting or you notice it misfiring, our Chevy Certified Service technicians will help your engine run smoothly.

Your vehicle's steering system helps you change directions with ease. If your steering wheel has become more difficult to turn or you notice a whining sound as you turn the wheel, our Chevy Certified Service technicians can help.

Your vehicle's shocks and struts are a part of the ride and handling system that supports your vehicle's weight and helps keep the wheels in contact with the road. Suspension parts wear gradually at unnoticeable levels, and each vehicle varies depending on driving conditions. The following indicators of wear can help identify when it's time for suspension repair or replacement:

Leaking oil along the shock body

Broken mounts or mounting hardware
Worn or missing bushings
Excessive vehicle bounce
Cupped tire wear

---
Schedule Service

---
Locate a dealer and schedule an appointment with a Certified Service technician.

---
Maintenance made simple

---
Simplify your ownership experience with features that keep you informed and ready to hit the road.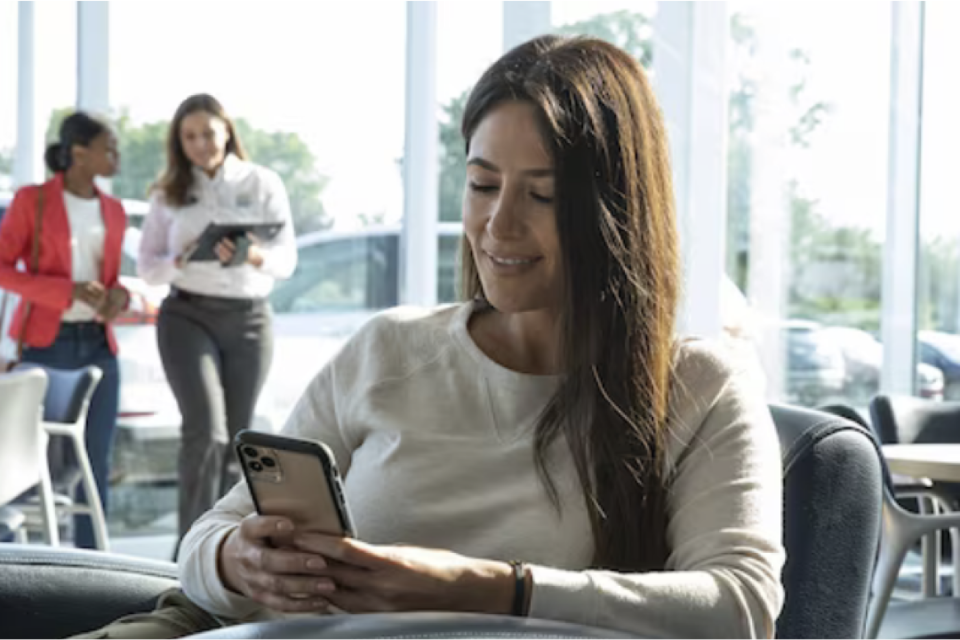 ---
OnStar and Connected Services†

---
Stay connected to your vehicle's health. Features such as Vehicle Diagnostics† will monitor your Chevy's key operating systems.

Manage alert preferences to receive updates via email, text message or app notification.
Each month, you can receive an easy-to-read diagnostics report via email with the status of your engine, transmission, and other key operating systems. It also lets you know when you're due for scheduled maintenance.

Simple color-coded icons make the report easy to review in seconds.

A green icon next to a system means no issues were found.
A yellow icon tells you action is suggested.
And a red icon means you should service your vehicle soon.
It's a consistent reminder of what's going on – specific to your vehicle – and what steps are involved in maintaining it.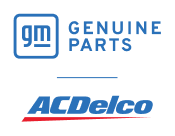 ---
Confidence meets certainty

---
Did you know you can now buy GM Genuine Parts or ACDelco parts straight from the source? The GM Parts Store is your one-stop shop for OEM parts online, designed for your vehicle and built to last. Buy the right parts for your vehicle from the comfort of home.

---