How do I use other features of my infotainment system?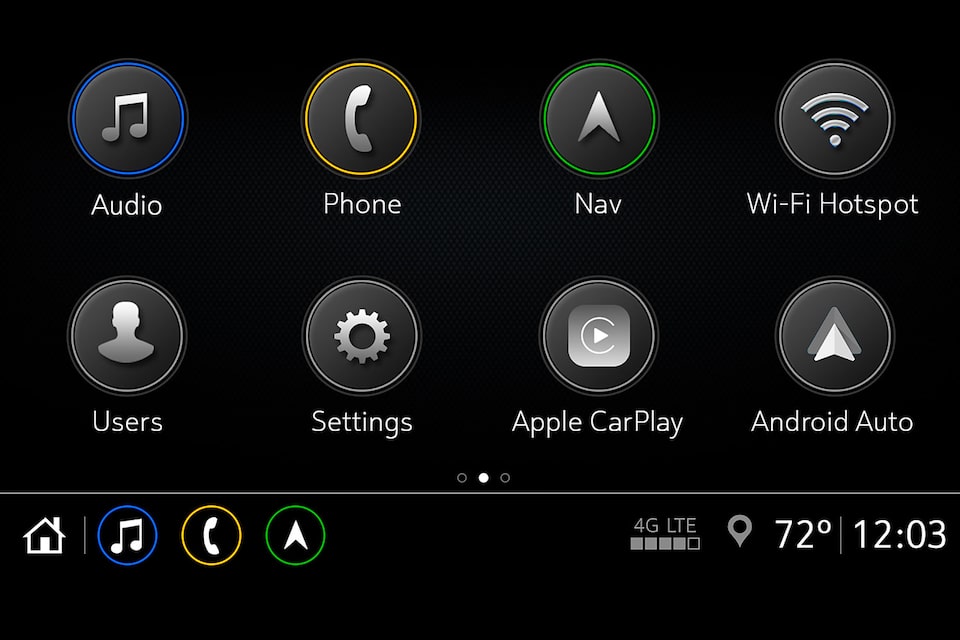 Customizing homepage icons

You can decide the order of your homepage icons quickly and easily.
1. Press the Home button.
2. To enter edit mode, touch and hold the desired icon you wish to move.
3. Continue holding the icon and drag it to the desired position, and then release.
Vehicle personalization†
If equipped, you can have multiple profiles with individual favorite radio channel presets, HVAC and convenience feature settings.
1. Select Settings on the Homepage.
2. Select the desired menu tab.
3. Select the desired feature and setting.
4. Press BACK to exit each menu.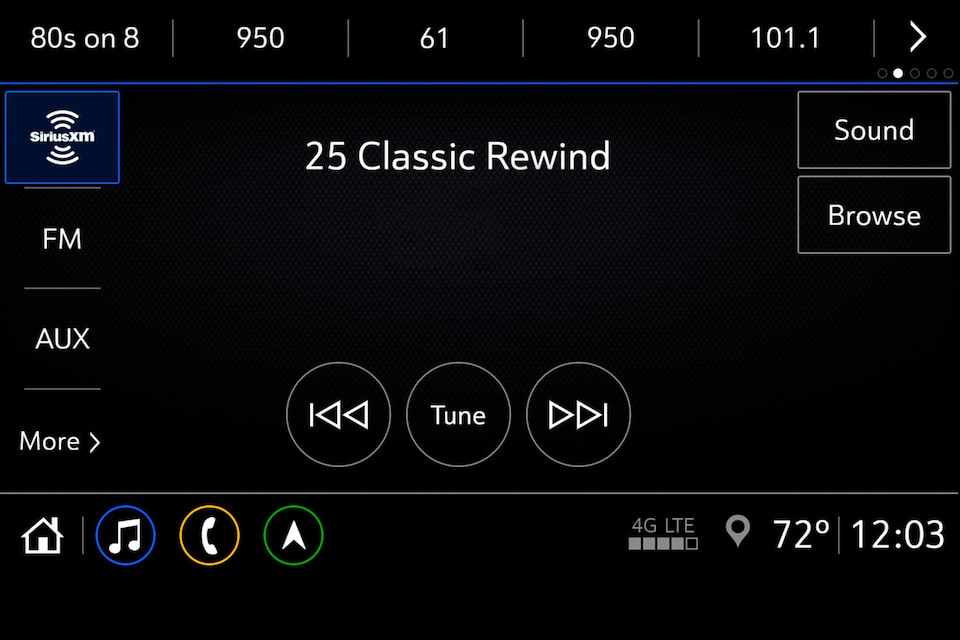 Storing favorites

Radio stations can be stored in any order. The audio source options are on the left side of the page.
1. Display the desired radio station.
2. Select the desired page of favorite screen buttons.
3. Touch and hold one of the favorite screen buttons until a beep is heard.
4. Repeat the steps to store another favorite item.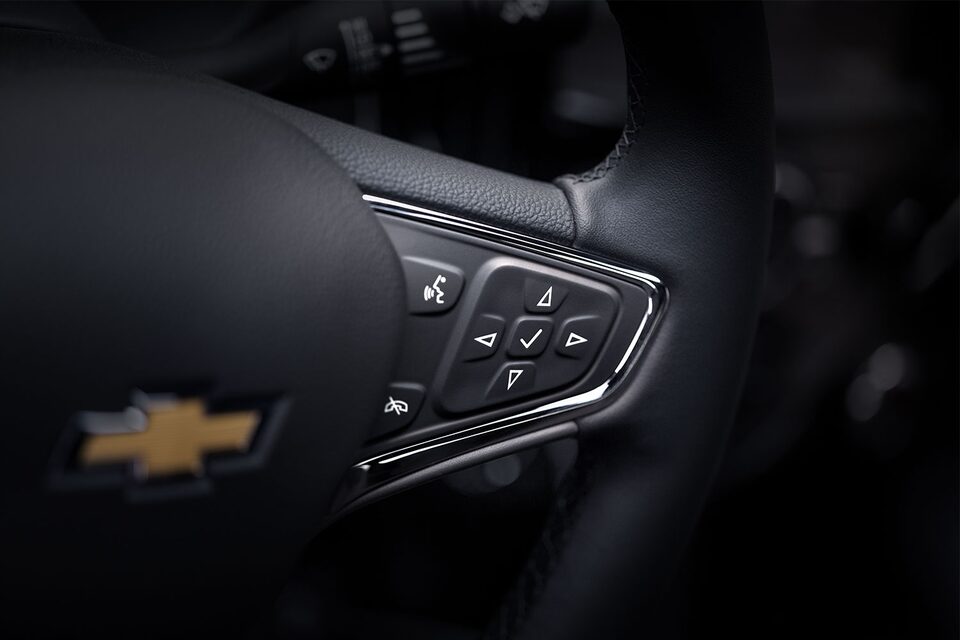 Using natural voice commands

Control the music source and make phone calls hands-free using the natural voice recognition system.
1. Press the Press to Talk button on the steering wheel.
2. The radio will play a prompt followed by a beep.
3. After the beep, say what you want it to do using natural speech. Examples: "Call Amanda" or "Tune FM 104.3." Say "Help" for assistance.
Built-in navigation

An available navigation system† provides you with turn-by-turn directions, multiple map view and frequently used destinations to easily get you where you're going. The system will display routing progress and estimated time of arrival. You can also turn the voice guidance on or off.
Downloading apps

If equipped, in-vehicle apps-connecting to music, news, weather, travel information, sports, entertainment and more – are available for download to the infotainment system through the Apps icon on the Homepage. Downloading and using the apps requires internet connectivity or a data plan, accessed through the vehicle's available 4G LTE Wi-Fi®† Hotspot.
---
Didn't find what you were looking for?
SUPPORT CENTER
Learn more about the features in your vehicle, view manuals and guides, get assistance.

CHEVROLET ACCOUNT
Manage your profile and payments, view vehicle service and diagnostic information.