Sights from the 2023 Goodguys Griot's Garage North Carolina Nationals
Share on
Share on
Visit us at
Visit us at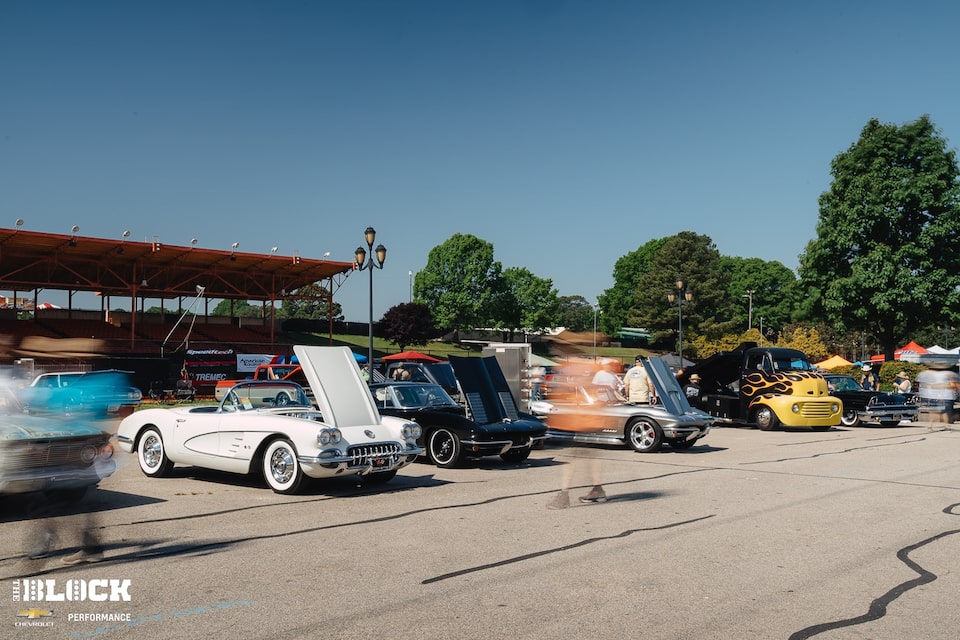 Chevrolet cars and trucks dotted the landscape in Raleigh, including this trio of Corvettes.

In 2023, the eighth Griot's Garage North Carolina Nationals at the North Carolina State Fairgrounds drew hundreds of classic and muscle car owners from throughout the Southeast. During the three-day affair they showed off their vehicles and had the opportunity to participate in a variety of events. A burnout contest and a demolition derby were even on the docket (though we doubt many pristine builds took part in that second one).
On Saturday, specialty programs including a Camaro Corral and Tri-Five Corral were among the Chevrolet highlights, while throughout the weekend, gorgeous Chevy builds ranging from numbers-matching originals to crate engine*-powered restomods dotted the fairgrounds' 344 acres.
Attendees spoke over and over about the camaraderie at Goodguys events and how their love for classic cars creates lifelong friendships.
A gallery featuring many of those classics is below.
Also, be sure to keep watching The BLOCK for an in-depth look at some of our favorite Chevrolet Performance-powered builds from Raleigh, along with much more from Goodguys shows across the nation.
*Because of their effect on a vehicle's emissions performance, these engines are intended exclusively for use in competition vehicles. These engines are designed and intended for use in vehicles operated exclusively for competition: in racing or organized competition on courses separate from public roads, streets or highways. Installation or use of these engines on a vehicle operated on public roads, streets or highways is likely to violate U.S., Canadian, state and provincial laws and regulations related to motor vehicle emissions.