In the world of off-roading, Jake Velasco is a lifer. A native of California's Imperial Valley, Velasco grew up racing quads in the desert.

Now, he's turned his passion for desert performance into a successful business – Jake Velasco Race Prep in El Cajon, California. Among his clients are multiple competitors who participate in crate-engine-mandated off-road truck classes. They are known as Unlimited Truck SPEC, Class 6100 or Trophy Truck Spec based on the sanctioning body.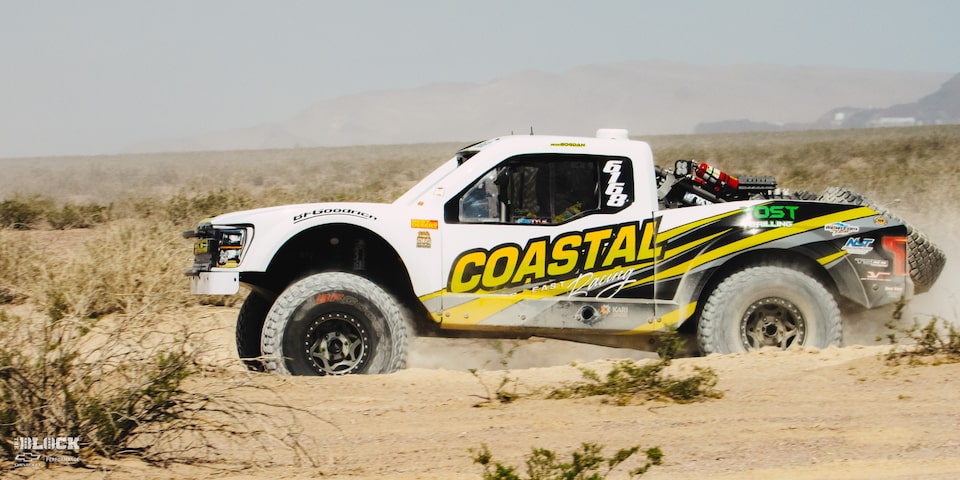 Jake Velasco Race Prep relies on a power plant similar to the Chevrolet Performance LS376/525 crate engine* for its trucks competing in off-road crate-engine classes.
However, a common thread is that many racers utilize General Motors LS3-based crate engines in the discipline, including those for whom Velasco maintains and prepares race vehicles.

"This class is great because [the engines] are all sealed by three or four engine development groups that are able to tag your engine," Velasco said during the Best in the Desert-sanctioned Vegas to Reno event in mid-August. "So everybody running in this class has a sealed engine."

Spec classes are a relatively recent addition to the off-road space and were introduced to combat the rising costs of competition. It's a theme that holds true throughout the motorsports world.

While engines are available from a variety of manufacturers, Velasco notes that his customers – and the majority of the competitors in the spec classes – use a version of the aluminum Chevrolet Performance LS376/525 crate engine.* It includes the aggressive, high-lift ASA camshaft available to enthusiasts in the Bowtie's 525-horsepower crate package.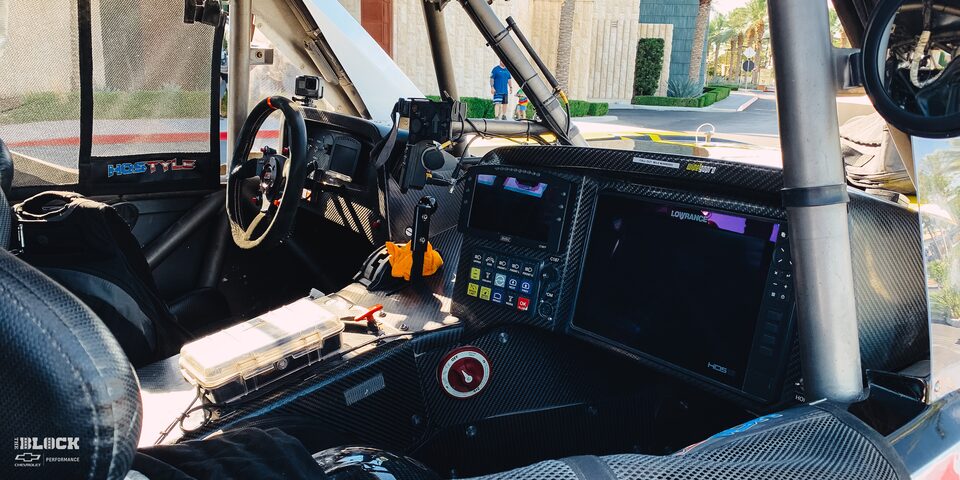 A look inside the cockpit of Coastal Racing's 6100 truck. Jake Velasco Race Prep maintains the teams' vehicles.

The engines themselves come directly from General Motors via Turn Key Engine Supply and also require a stock ECU. The only changes allowed are air/fuel ratio tuning. Oil pans must be stock as well, but can come from a Camaro or Corvette. Since off-road teams want the engines sitting low in the bay, they utilize the lower-profile oil pans from those vehicles. All engines need to be mated to a TH400 transmission. Gear ratios and converter stall setups are open to competitors, and an under/overdrive system is allowed.

When the spec classes were created, teams were required to run a 37-inch tire with a more basic LS3, but trucks were struggling with hitting rocks and debris. As a result, teams were then allowed to run up to a 40-inch tire. But using a 40-inch tire combined with a less powerful LS3 engine led to a reduction in performance. That was when the LS376/525 was introduced along with some transmission modifications.

The lightweight and reliable LS3-based power plant is ideal for programs like Velasco's. He often competes in Mexico, and in fact, the Pennsylvania-based Coastal Racing team with whom he was working at Vegas to Reno has won the ultra-prestigious Baja 1000 in the spec class the last two seasons.

The LS engine has been a game-changer in off-road racing.

But Velasco doesn't just appreciate the engine's power on race day, he also uses it in prerunners – vehicles allowed to navigate a course before an event allowing for more seat time and experience.

"With the LS engine package we're able to run and get more mileage out of it," Velasco said. "For instance, our teams will buy a brand-new engine, we'll race with it, extract it, put it in the prerunner and put five to six thousand miles on it before we yank it out again. So it's the longevity side of it and all we do maintenance-wise is basically change the oil."

At Vegas to Reno, the Coastal Racing team was competing in the spec 6100 class (Best in the Desert's spec truck nomenclature) utilizing a TSCO chassis often used for prerunning. However, it can easily be converted into a race vehicle. Velasco was thus able to gather additional performance data, and although driver Sean Bogdan ran into trouble, he still had the opportunity to participate in another race without needing to utilize an entirely separate truck. The only updates Velasco made were setting the ECU to a race tune and utilizing race gas.

The engine makes a little additional power and has slightly better throttle response on race fuel, but also works just fine on pump gas when race fuel isn't a necessity.
Best in the Desert is one of the premier sanctioning bodies in the off-road space, with sealed-engine trucks competing in the 6100 class.
Velasco takes care of six identical trucks at his shop, all powered by the LS376/525.

He began working in the off-road industry shortly after graduating from high school in 1999 and has been running his own business for more than a decade.

In that time, he's seen the off-road landscape evolve and change, and the crate engine concept continually pick up steam. He explains that in addition to the sealed engine program, many other elements of the truck are also spec-based.

While the teams have an essentially open rule book as it pertains to shocks based on budget, driver comfort and setup, all the truck's geometry has to be within certain parameters. They also must be a front-engine vehicle with the aforementioned TH400 and a live rear axle.

However, the trucks can also run in open classes with a high-dollar built engine.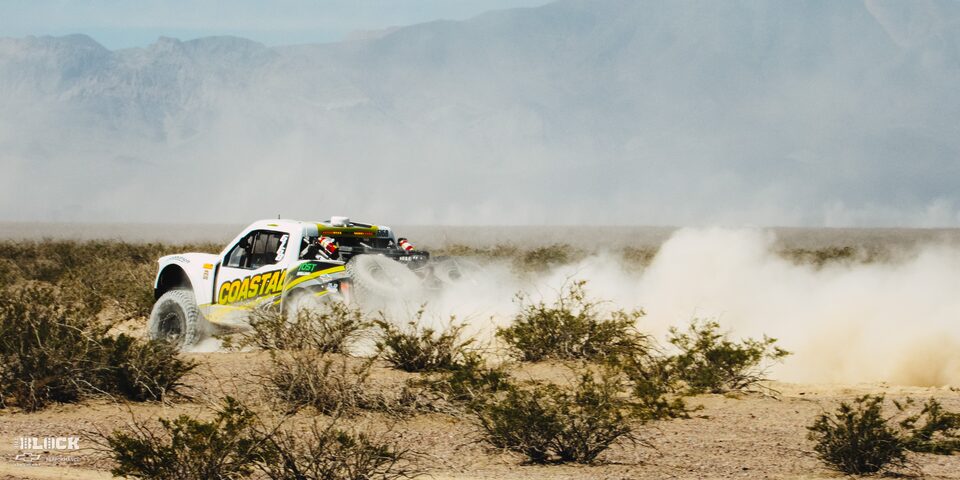 The Vegas to Reno course is a grueling challenge.
As for the spec classes, with only a few engine rebuilders and all parts coming from GM, Velasco calls it "a fairness game for sure."

The result? It's a game many more teams can win.

Be sure to keep watching The BLOCK for more on Chevrolet Performance and all motorsports disciplines.

*Because of its effect on a vehicle's emissions performance, this engine is intended exclusively for use in competition vehicles. This engine is designed and intended for use in vehicles operated exclusively for competition: in racing or organized competition on courses separate from public roads, streets or highways. Installation or use of this engine on a vehicle operated on public roads, streets or highways is likely to violate U.S., Canadian, and state and provincial laws and regulations related to motor vehicle emissions.