Like many kids, Richard Ingram played with Hot Wheels cars before graduating to go-karts, minibikes and dirt bikes. Eventually, that led to drag racing a pony car from the muscle-car era.

Today, Ingram is still racing and owns four COPO Camaros – among them an orange 2018 Hot Wheels edition. The first Hot Wheels car ever produced was a Camaro, creating a full-circle moment for Ingram.
A 2018 Hot Wheels edition COPO Camaro is part of Richard Ingram's COPO collection.

Yet, he wasn't necessarily looking to become part of the COPO family when he bought his first of Chevrolet Performance's purpose-built race cars, a red 2014 model. In fact, he didn't even know much about the program. Rather, he simply liked the car's look – harkening back to the factory muscle from the Big Three in the 1960s and '70s. Plus, he wanted another red vehicle like he had raced in his youth.

"The Camaro had the new retro look to it and it was bright red, I thought, that looks great," Ingram said during August's COPO Camaro Shootout at Summit Motorsports Park in Norwalk, Ohio. "The more I got to looking at it, I was just drawn to it."

Ingram hails from Martinez, Georgia, outside of Augusta. He began his career as a bricklayer, but after a back injury, needed to find a new vocation. At one time, he had received a speeding ticket during his racing days and needed an attorney to represent him. At the urging of his mother, Ingram reached out to the same attorney for a job.

He eventually passed the bar himself and has had a long career as a lawyer. He currently primarily represents motorcyclists at his practice, Richard Ingram Law.

Along the way he has remained involved in the automotive hobby and considered getting back into racing years ago, but stayed away as he was also raising a family.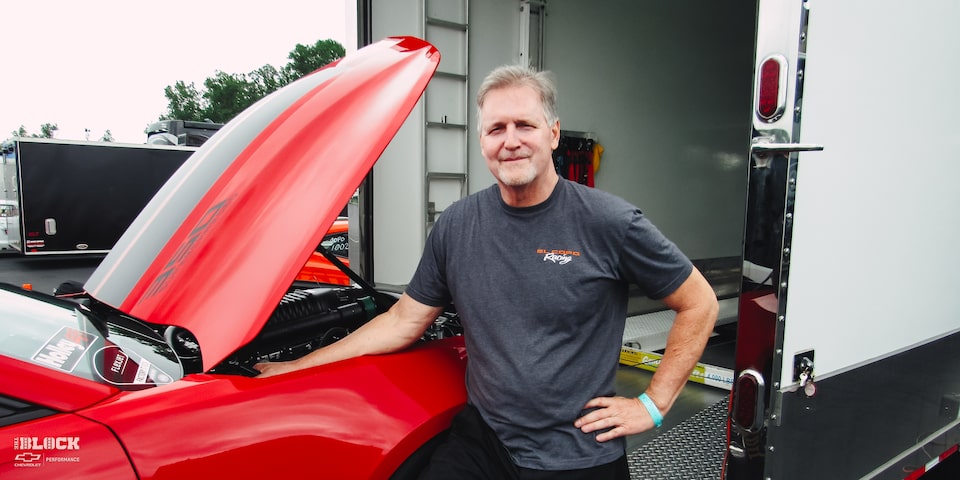 Ingram is an attorney by trade who is also deeply involved in racing.

He at one time ran for judge, but after losing the election, decided it was time to get back on the track.

"After that, I said, 'That's not you, you need to go back to your roots,'" Ingram said. "I'd been looking at cars and I had some sports cars that were pretty fast and started drag racing."

However, he knew he wanted a muscle car and bought his first COPO, the 2014 model with a naturally aspirated 427 cu.-in. engine, secondhand.

"It actually scared me when I first drove it because it would run 9s and do these awesome wheelies and my adrenaline would go up every time I got behind the wheel," Ingram said.

It was then that he got his first taste of the close-knit COPO family.

He called North Carolina-based Gray Motorsports to inquire if anyone could help him get the car dialed in. They put him in touch with Robin Wright, who served as the COPO Powertrain Program Manager and was instrumental in spearheading the modern COPO program. He made multiple trips to work with Ingram, and Ingram met his friends and fellow COPO racers Daren Poole-Adams and Dan Sayers through Wright as well.

"Everybody's just friendly," Ingram said of the COPO community. "You can talk, it's not like any of us are not approachable. We're just normal people."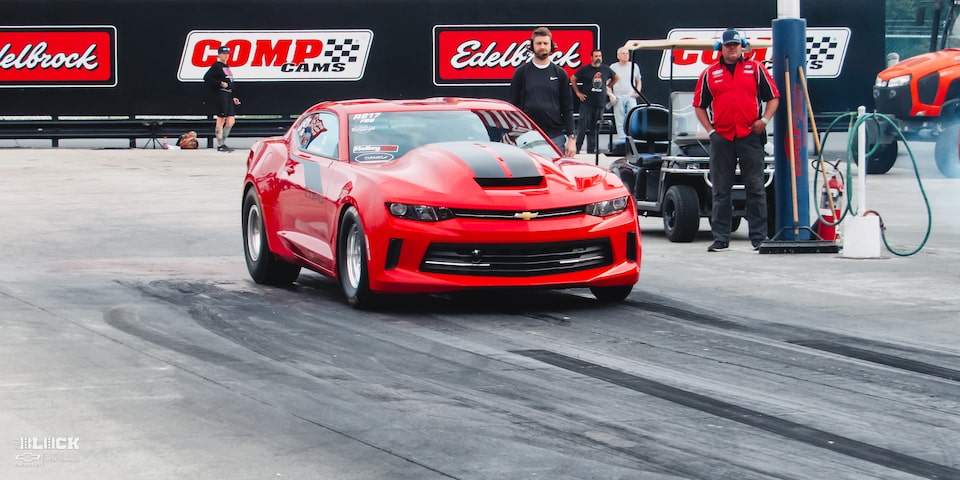 Ingram competes in the NHRA Factory Stock Showdown and NMCA Factory Super Cars categories in his supercharged 2017 COPO.

After finding some success at Carolina Dragway, Ingram's local track in Aiken, South Carolina, he entered the COPO lottery for the chance to purchase a 2017 model. He ultimately obtained another red car featuring a supercharged 350 cu.-in. power plant.

He competed with the car in the Factory Super Cars category at this year's NMCA-sanctioned COPO Camaro Shootout, and just this season has raced in NHRA Factory Stock Showdown programs at Florida's Gainesville Raceway, zMAX Dragway close to Charlotte, Bristol Dragway in Tennessee, Lucas Oil Indianapolis Raceway Park, and World Wide Technology Raceway near St. Louis.

He's competed against some of the sport's most talented racers in the class and has turned in some very competitive laps himself. But even at that level, the camaraderie and fun remains.

"It gets you out if you feel like going," Ingram said. "And you know if you do go, somebody there is going to say, 'Hey, I'm here if you need anything.'"
The N/A 427 under the hood of Ingram's 2018 Hot Wheels edition COPO.

Ingram also brought his 2018 Hot Wheels COPO to this year's Norwalk event, competing in the index COPO Battle class. He obtained that car in a roundabout way.

When the original owner had the chance to buy a COPO he called Ingram to inquire about the program. Upon finding out a special Hot Wheels edition was an option, Ingram suggested buying that one. Then, when the owner defaulted on payments, Ingram was presented with the opportunity to buy the car himself.

Upon taking delivery, Ingram added some new Weld wheels and called Carolina Dragway with hopes of testing the car and its 427 cu.-in. naturally aspirated engine. Instead, they told him to come out and just enter the race they were running that day.

The result was a testament to both Ingram's talent and the car's factory strength as he began to go rounds.

"I thought well this is crazy, I'm winning, this car is driving so great," Ingram said. "I ended up going six rounds and won the race. They cussed me out … I said, 'The car has never been on the ground.' The tires were brand new."

In 2019, Ingram also obtained his fourth COPO, a blue 50th Anniversary Edition featuring a naturally aspirated 427. He and his youngest son Jared race the car on occasion, along with a Corvette Grand Sport grudge car.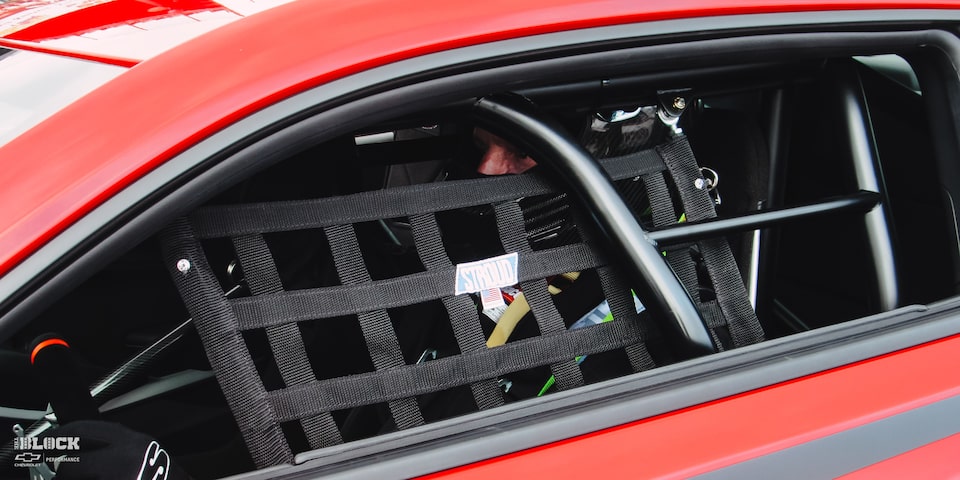 Like many racers, Ingram is intense behind the wheel.

Also in 2019, Ingram ventured away from his home area for the first time to participate in the first COPO Camaro Shootout, celebrating the 50th anniversary of the original 1969 edition. During the event, he displayed his Hot Wheels car and met a variety of COPO owners from across the country.

In addition to the competition, each of the annual COPO Shootout festivities features luncheons, giveaways and simply the opportunity to forge or strengthen friendships.

"You can win or lose, but we still support one another and we talk to one another and we eat together and all that sort of thing," Ingram said of the event.

In recent years, Ingram has also earned the nickname "El COPO," a moniker bestowed upon him by a friend who makes up a new name each time he talks to him. El COPO came about when Ingram bought his first COPO, and since then he's called his program "El COPO Racing." It includes T-shirts, magnets, coasters and a variety of other items Ingram often gives away at the track.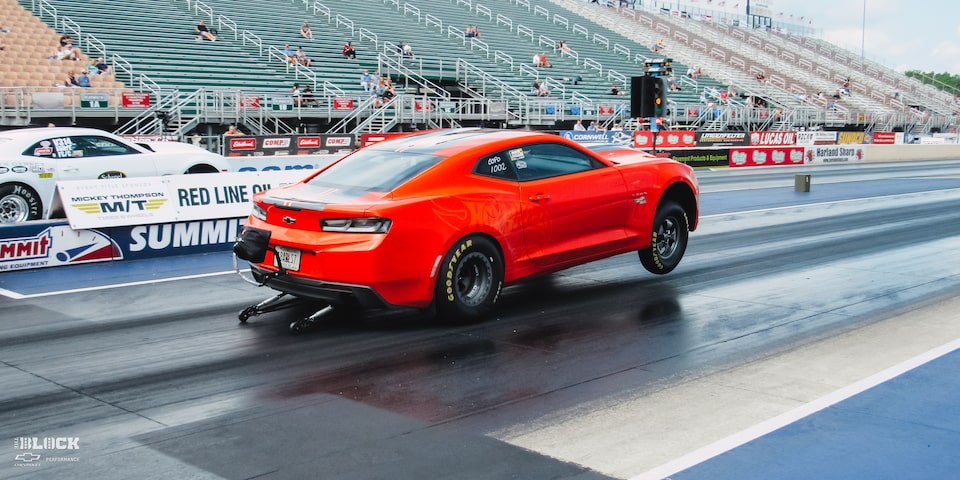 Richard Ingram is an accomplished racer in both the fifth- and sixth-generation COPO Camaro.

But at the heart of it all is the race car itself, and Ingram now has much experience driving both generations of the consistently quick modern COPO Camaro.

"The Gen Six is really sweet, it's so comfortable and soft," Ingram said. "I won't say anybody can do it, you still have to have a little bit of bravery, but it drives super. The Gen 5 is visceral, you feel every aspect of it. You hear it, you feel it more in the car's suspension and it's kind of like riding a bucking horse.

"The Gen Sixes are just kinder and they're faster because there's a different design, it has that aluminum front nose on it and that sort of thing. But they're wonderful – both of them."

In a way, Ingram has come a long way since playing with toy cars. In another, his passion is still exactly the same as it was back then.

Be sure to keep watching The BLOCK for more from the 2023 COPO Camaro Shootout and all motorsports disciplines. Plus, learn more about becoming part of the COPO family here.