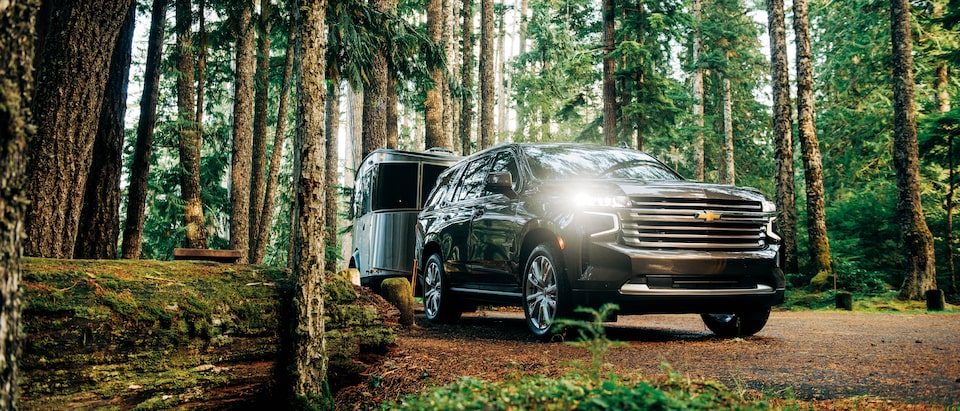 2021-04-21 | New Roads Magazine

Tech Trek

The All-New Chevy Tahoe is so capable it'll inspire you to find adventure, and it's so advanced it'll push you to upgrade your gear to keep up.

Steam rising from a hot cup of coffee in the quiet of a chilly spring morning. Birdsong and breezes in the young leaves of branches overhead. The smell of wet ground and the sensation of springy mosses underfoot. Waking up at a campsite in the spring is a timeless pleasure for the senses.

We've been retreating from civilization for restorative trips to the wilderness for ages. And though the pastime is eternal, the stuff that we've invented to help us better engage with the great outdoors seems to evolve every season. Wayfinding hardware morphed from a map and a compass to an ultra-smart connected wrist computer; travel trailers progressed from hulking houses on wheels to minimalistic, sleek, solar-powered shelters; garments are now made from warm, light, and durable synthetics, not worsted wools and heavy flannels.

Similarly, the hardy, go-anywhere utility vehicles that help us venture out into the wild have been transformed. Your adventure-ready SUV can now be the All-New 2021 Chevy Tahoe, which represents an update and upgrade in many aspects: superior driving dynamics, best-in-class cargo volume, and incredible in-cabin technology. A trip into the backcountry — or your favorite local campground — is more approachable than ever. Here's a look at how the All-New Tahoe helps you get out there, and some of the high-tech gear you might consider bringing along on the trip. 

The Details Matter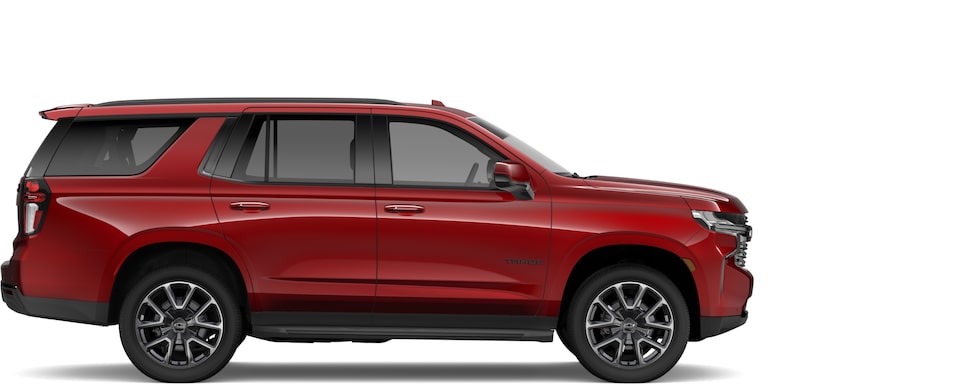 TAHOE
6.2L V8

ENGINE STANDARD ON TAHOE HIGH COUNTRY

420/460

HP/LB.-FT. OF TORQUE WITH 6.2L V8 ENGINE

122.9 CU.-FT.

MAX CARGO CAPACITY†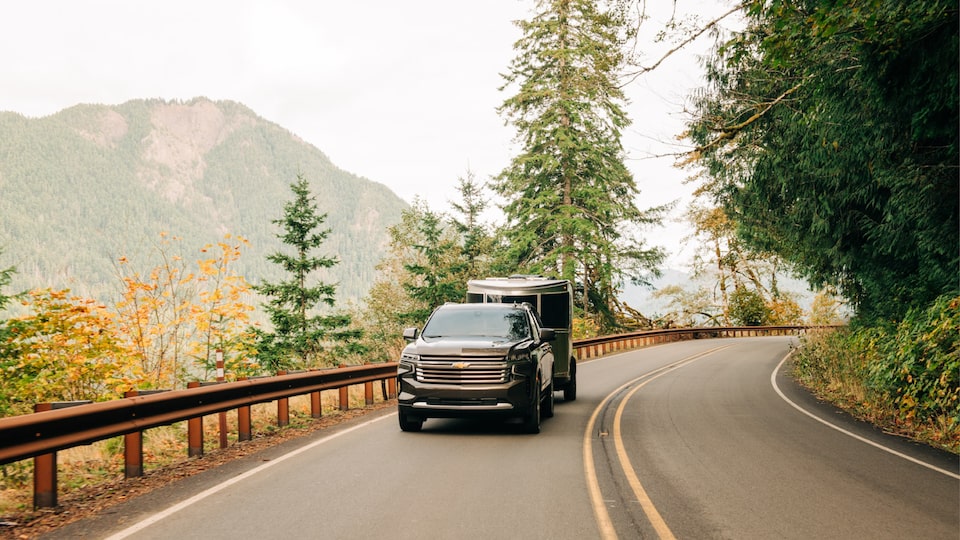 HEIGHT HELP

The available Four-Corner Air Ride Adaptive Suspension helps your vehicle adapt to different driving conditions. See how it works.
Towable
Innovative travel trailers like the Basecamp series from Airstream are more nimble and rugged than traditional tow-behinds. With the increased clearance and aggressive all-terrain tires featured on the Basecamp X models, these trailers are better suited for getting in and out of adventurous locations than a traditional rig, without sacrificing comfort. Marvelously compact, this sleek camper can be equipped with a solar power package that offers even more situational flexibility. Loads of convenient power and USB ports mean multiple occupants will still have their devices charged and ready to go. Even in the wilderness, it's nice to reserve a little tablet time.

Hooking up to a trailer is much more straight­forward with up to nine available camera views,† including Hitch View. With a clear top-down view of the hitch, the days of communicating with a spotter via hand signals and yelling are long gone.
Reliable
There is still no beating a well-made knife for all-around utility, whether at a campsite, on a hike, or just around the house. But even the common folding pocket knife can be improved with a splash of high-tech thinking. The James brand has been subtly reinventing folding blades for a few years now; its popular Carter model features an ambidextrous slide lock and thumb disc for secure opening and closing, and the option of swapping the belt clip for a pocket-friendly lanyard insert adds flexibility. Lightweight and stylish, the new breed of James implements is also harder wearing and longer lasting than before.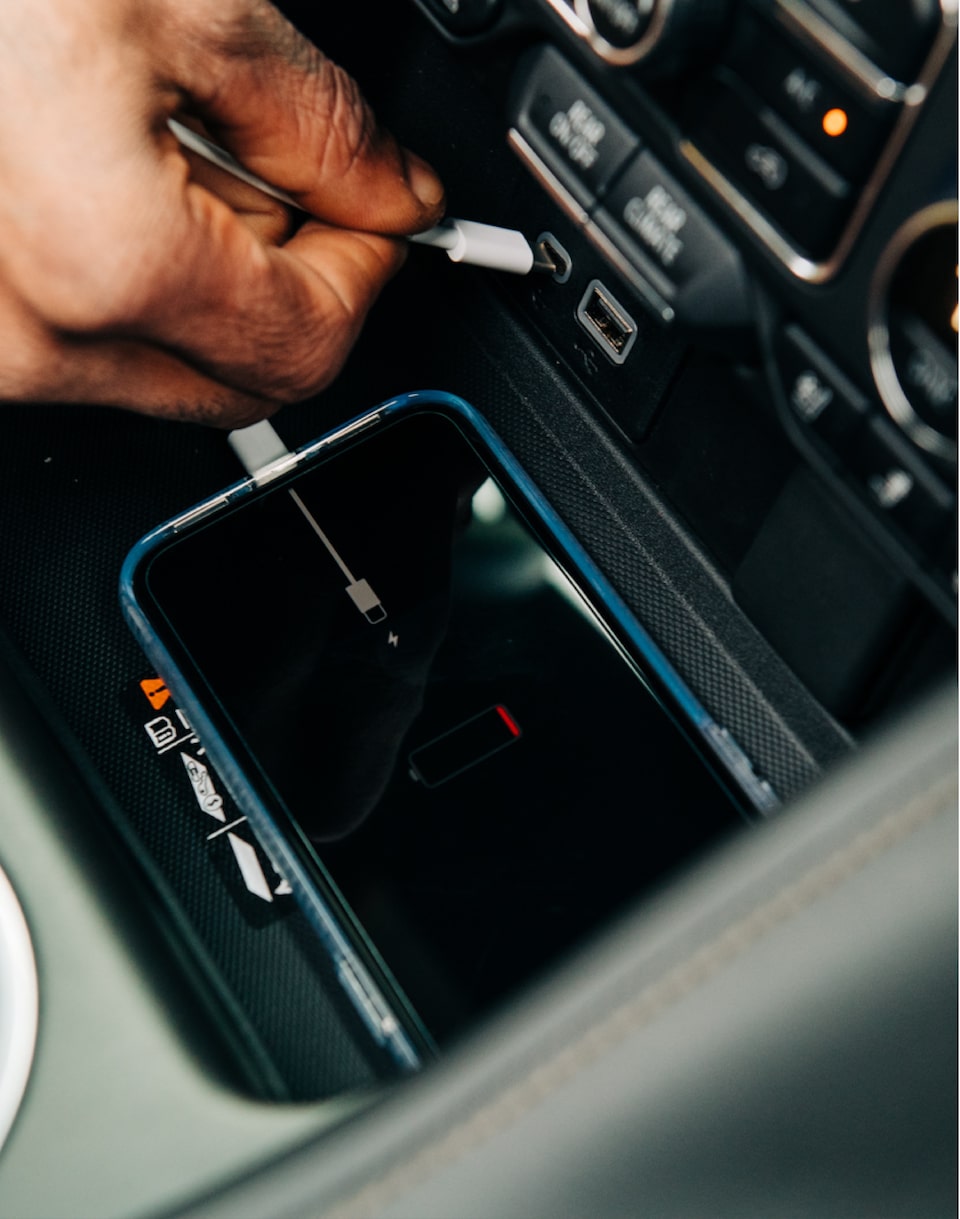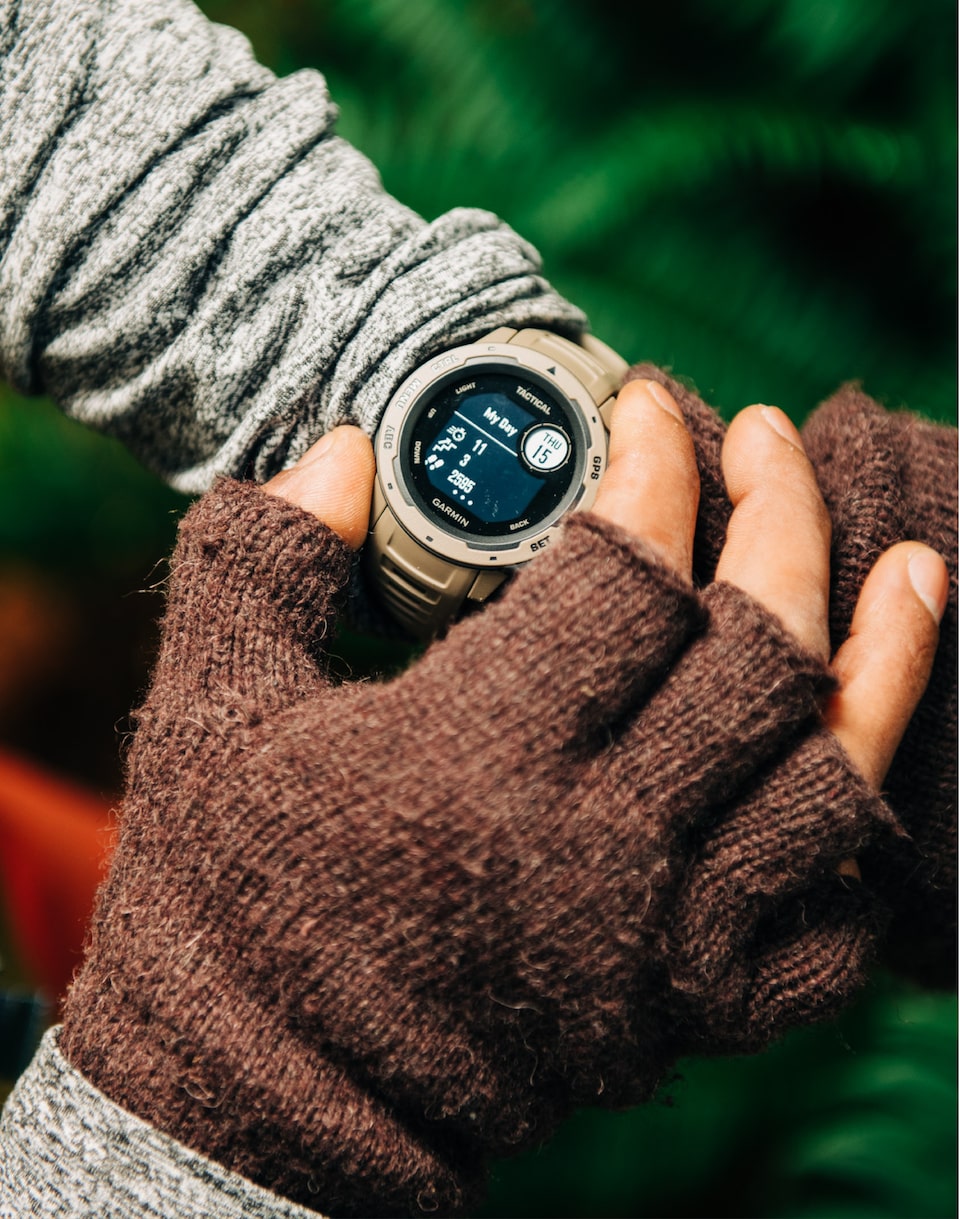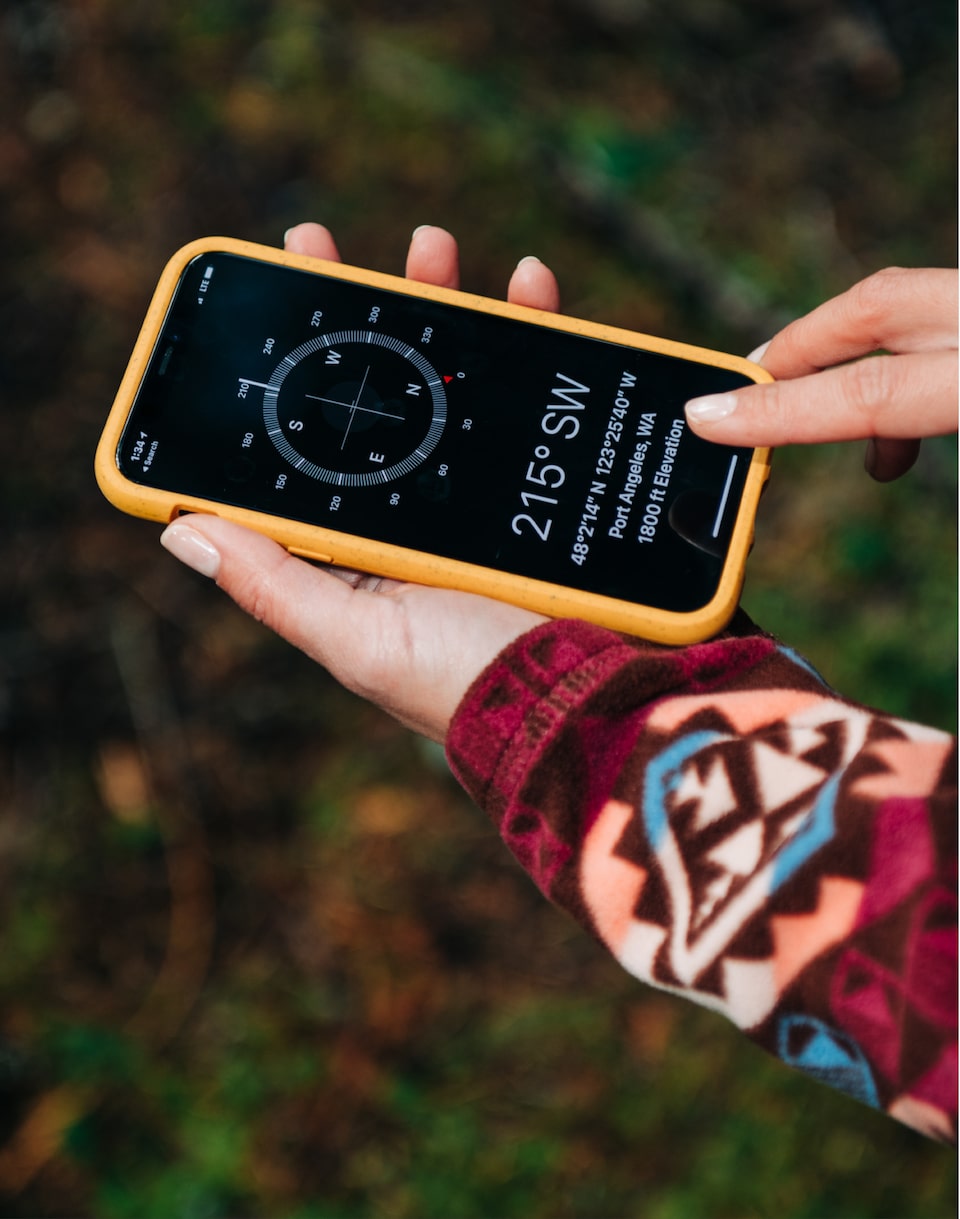 Packable
Today's backpacks are light-years better than a few decades ago. With thin, strong nylon construction, a 22-liter pack can weigh less than a pound, while offering enough capacity for all the clothing layers, water, food, and gear you might need for a daylong hike at elevation. Side stash pockets add easy places to wedge a water bottle, while tool loops can hold telescoping aluminum hiking poles when not in use.


The fact of the matter is you don't necessarily need such cleverly packable gear when you camp with the Tahoe. The available power 60/40 split-folding third-row bench seat, nearly flat load floor, and max cargo volume of 122.9 cubic feet† mean hauling space is plentiful. But when it comes to camping, hiking, and climbing, being able to maximize space and minimize weight goes a long way.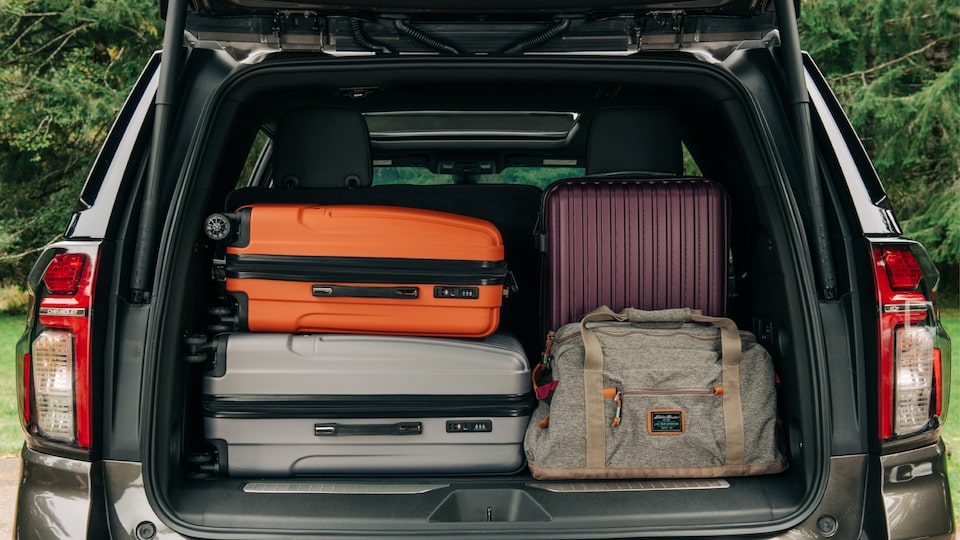 Wearable

The newest crop of GPS-connected devices are sleek, affordable, and loaded with trail-ready functions. Tough smartwatches like the Garmin Instinct Solar can offer longitude and latitude coordinates for pinpoint accuracy, letting you mark waypoints so you can be sure to find your way back to your Tahoe, along with pulse rate, blood oxygen level, heart rate, and all the fitness tracking data that folks expect these days. Just as cool, but more casual, Bose® now offers a line of Open Ear Audio sunglasses that allow you to take high-fidelity tunes and eye protection in one convenient package wherever you go.

And, of course, wearable and wireless go together perfectly. That smartphone in your pocket — still the communication hub for most wearable devices — can handily be recharged by way of the Tahoe's available wireless charging pad.†
Sustainable

Choosing gear with a smaller environmental footprint in mind doesn't have to involve compromising quality or performance — there's a lot of innovation in the sustainability space. For camping in the shoulder seasons — spring or fall — staying comfortable and warm is crucial, and products like The North Face ThermoBall Eco Jacket or Eddie Bauer's Voyager jeans offer cover with a conscience. The jacket is made from post-consumer recycled content and keeps its wearer warm even while wet. The jeans, meanwhile, have seven plastic bottles recycled into their blended threads, offering more stretch and moisture wicking than your average dungarees.

Compostable smartphone cases from Pela are another stylish, painless way to make a difference. Made from clever bioplastics, each case is designed to both protect your phone and reduce waste on our planet. The goal is to leave no trace, after all.

Viewable
Oftentimes getting into the outdoors is all about seeing the sights, though with Tahoe there's plenty to see on the way there, too. Tahoe High Country has up to five available configurable color displays, including an 8-inch diagonal instrument panel display, a 10.2-inch diagonal HD infotainment display, dual 12.6-inch diagonal LCD touch-screens in the Rear-Seat Media System, and an impossibly cool, class-leading 15-inch diagonal Head-Up Display.

There's also not a bad seat in the house from which to observe the changing scenery all around. Even the third row is a great spot to take in the surroundings: With 10 more inches of third-row leg room than the previous generation Tahoe, passengers of many sizes can enjoy the view.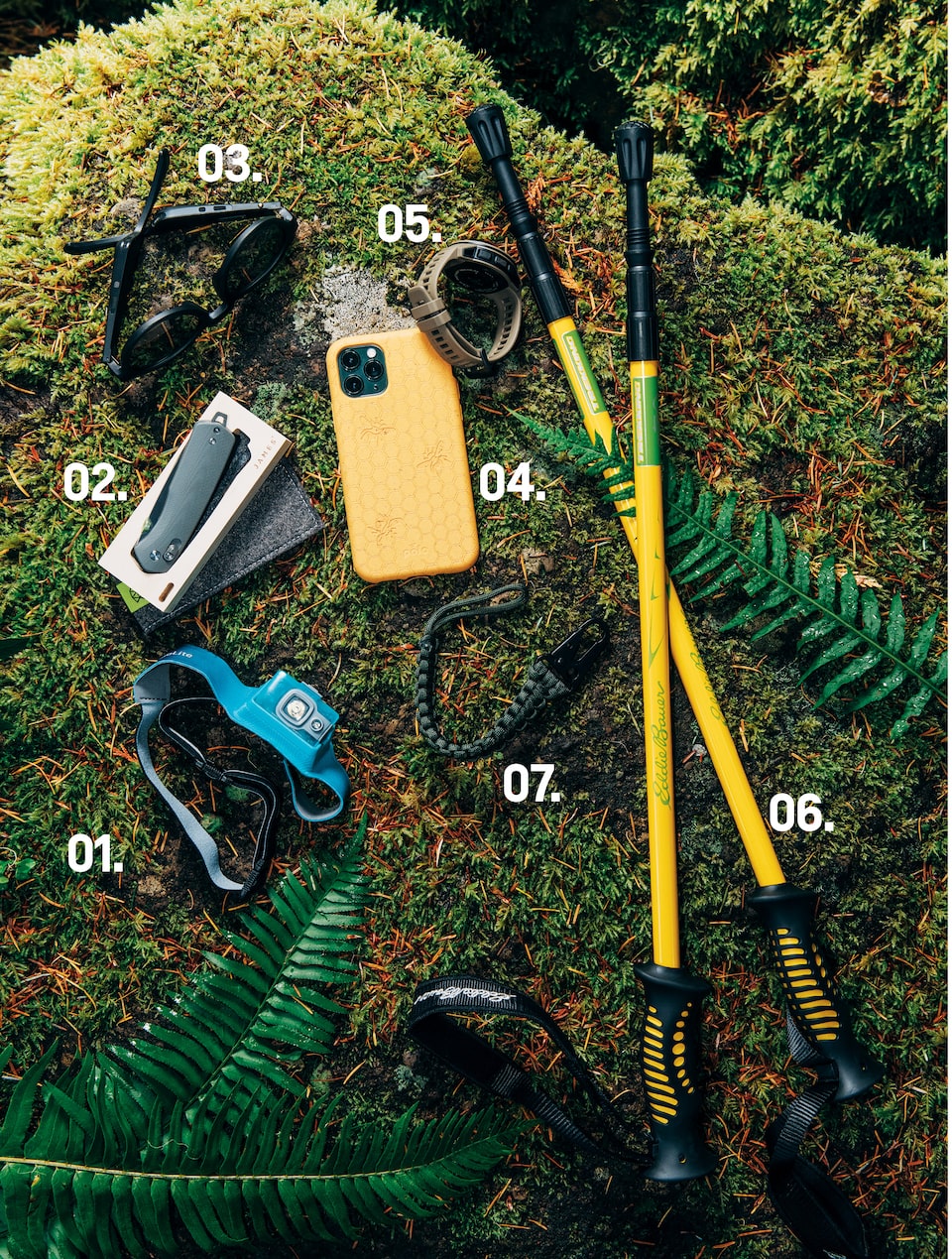 Tech Evolution

Lighter, smaller, more efficient, and more eco-friendly gear make it easier to pack for the backcountry.

05. GARMIN
Instinct Solar Smartwatch
Tactical Edition,
Coyote Tan
garmin.com

Comfortable
Whether it's a portable padded camp chair next to a crackling campfire with a hot thermoflask of coffee, a berth in a high-tech camper with a subzero sleeping bag, or an inviting captain's chair in a smooth-riding Tahoe, tech can bring more comfort to your next outdoor adventure. Space-age materials or innovative engineering may not affect the sound of the waves on a lakeside or the view from the summit after a hard climb, but they can help put us in those idyllic spots to begin with. This spring, don't let a rainy forecast keep you inside: Get out, get high tech, and get moving.

With the All-New 2021 Tahoe on your side, taking on those adventures is more appealing than ever. By taking what people loved about Tahoe and making it even better — more space, more capability, more useful technology — we've pretty much run you out of excuses to stay home.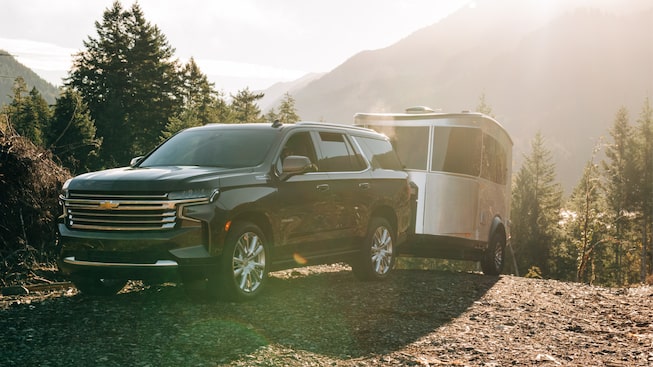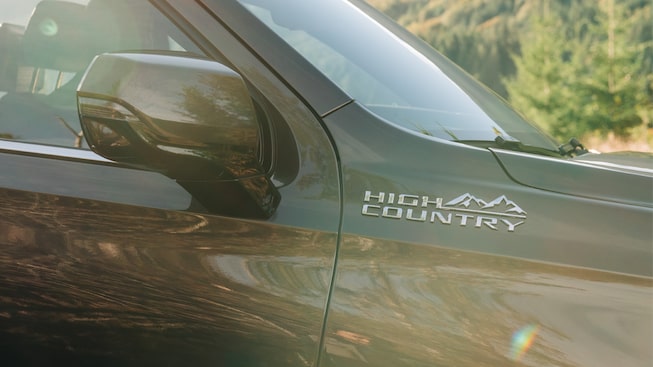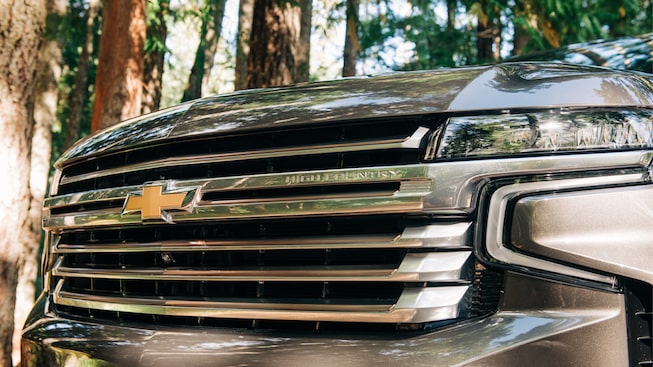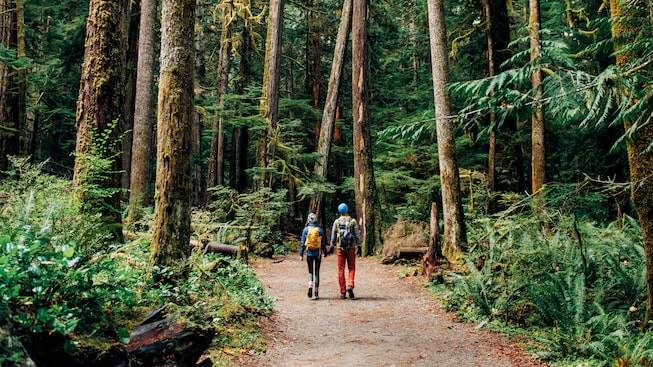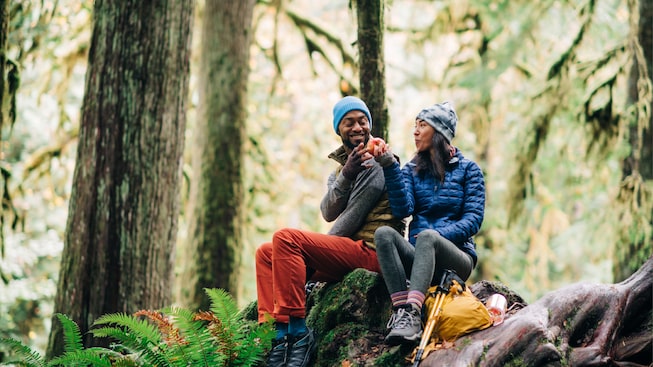 STORY: SEYTH MIERSMA / PHOTOGRAPHY: JOSÉ MANDOJANA