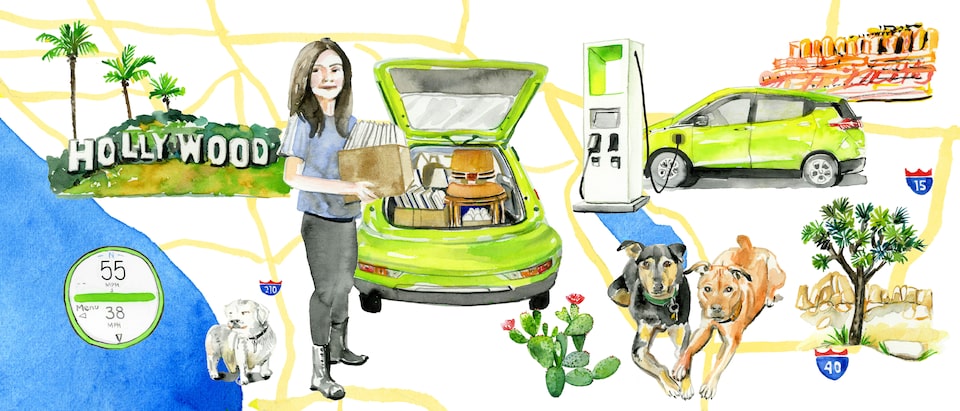 2020-09-02 | Chevy New Roads Magazine

All the Range

Nicole Dome's Bolt EV takes her all over Southern California every workday, and all over the West when it's time to play.
A self-proclaimed "road tripper" who has spent countless hours traversing America, Nicole Dome used to view cars simply as a means of getting from point A to point B. Then she purchased a 2019 Bolt EV, Chevy's award-winning electric vehicle, with plenty of range† and tons of personality. And that changed her perception of what a car could be.
Indeed, Dome, 37, almost views her Bolt EV as an extension of her own beliefs, a car whose dynamism, utility, and environmental friendliness mirror her own passions. "Something magical happens when you apply your values to every aspect of your life," she says. "It can seem minuscule, but you start doing little things, and other people around you start picking up on them. It's trying to live by example. By not using gas and reducing emissions, I feel like the Bolt leads by example."

If anyone is qualified to attest to the virtues of the Bolt EV, it's Dome, who tends to push cars to the limit. By trade, she is a Hollywood property master, a sort of cinematic art director responsible for constructing, purchasing, and placing props on the sets of movie and television productions. She drives over 160 miles most workdays, hauling materials from her far-flung Southern California digs to various film locations around Los Angeles.
"It's like being in the trenches," she says of her job. "You normally wake up to script changes, so things are totally different every day. If something breaks, you have to fix it fast, which means you have to know your craft. On top of all that, you have to turn in daily purchase orders, timesheets, and safety reports, so you've got to keep a budget. But you get to be a big kid and make lots of stuff."
While she often feels like a fun-loving tot in a sandbox, Dome's time-consuming treks from home to film locations can be wearying. Factor in weekend road excursions, and she easily racks up over 30,000 miles annually. That's why, in 2019, she finally got fed up with filling up. "I was putting anywhere from $60 to $72 in my gas tank every 36 hours," Dome says. "I remember leaving work one day and thinking, 'I can't put gas in this car ever again!' I knew there had to be an electric car with the range I needed."

---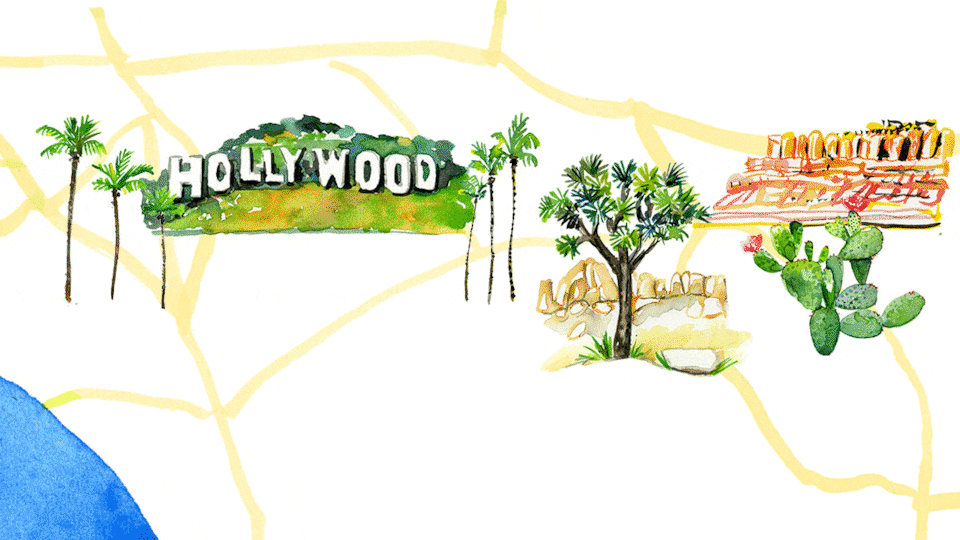 ---
NOW SHARE YOUR ELECTRIC ADVENTURE
How has driving a Bolt EV changed your commute? Has the freedom of an electric car allowed you to take a new road trip with Bolt EV? Share your electric vehicle experiences with Chevrolet. Simply visit ChevroletElectricOwners.com to get started.
Visiting a Chevrolet dealership, Dome learned about the Bolt EV's impressive range and its ample storage capacity, which she needs to cart materials on workdays and transport her beloved dogs Link, Rumi, and Matilda on weekends. The color was a no‑brainer; Dome chose Shock (a 2019 color that's been replaced by other eye-catching shades for 2020) right there on the spot. "The color makes for cute pictures in front of random things," she laughs.
It would be an understatement to say that Dome loves her Bolt EV—her constant raving prompted her no-nonsense dad to take delivery of his own model. An avid hiker and camper, Dome has road-tested her Bolt EV in rough terrains, including on roads through the Mojave desert. "This car really handles," she says. "It's got such regeneration ability.† Going down, I actually get back about two-thirds what I used driving up. It's insane."
Within weeks of purchasing her Bolt EV, Dome's confidence in the car's range was confirmed. "I drive from my house to work and back without a charge," she says, "It's not hard to find charging stations, so taking it cross-country isn't daunting at all. And it's got so much space! I've had mounds of stuff where I think, 'There's no way I'm going to fit all this into my car.' Then I start consolidating and breaking things down, and there's still room."
Dome says she could easily list more virtues, but what she ultimately loves most about her Bolt EV is its thoughtfully conceived design. "For me there is no better, no cleaner, no more economical way of getting around," she says. "This is the wave of the future."
STORY: BRUCE BRITT / ILLUSTRATIONS: JESSIE KANELOS WEINER