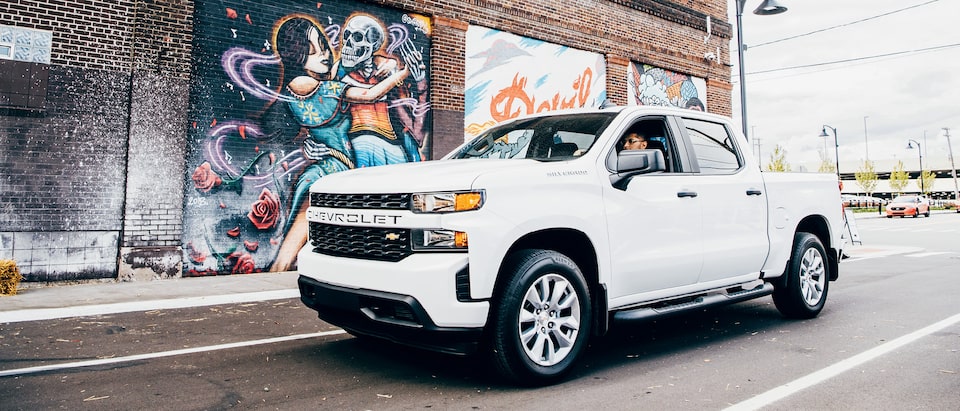 ---
2021-05-14 | New Roads Magazine

One Week with a Silverado Custom

Detroit street artist Freddy Diaz has seen the city change, a reflection of his own coming of age as an artist. We loaned him a 2020 Silverado Custom to see how it would fit into his busy life.

Freddy Diaz represents his neighborhood so hard it's become part of his name. Southwest Detroit is home, so Diaz became SW Freddy.

Diaz has seen his neighbors come through the worst, when the city's population declined and the economy struggled. While the neighborhood is now on its feet, things were different when Diaz was growing up. "There were no resources. Detroit's up and coming now, but it was a very poor city for a long time," Diaz recalls.

At the time, things were bleak, but Diaz found inspiration in the art he would see on walls or underpasses, splashes of color on an otherwise dreary landscape. Diaz soon started putting up paint of his own. That love of art grew, and Diaz was accepted to the College for Creative Studies, a prestigious art school in his hometown. Yet he felt like he never truly belonged. He eventually dropped out, choosing to take the lessons he learned from fellow creators and using those to carve out a path in the fledgling field of street art.

The Details Matter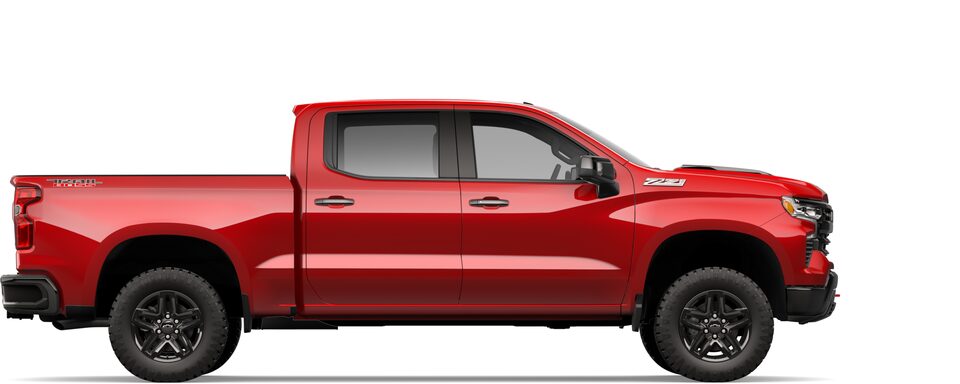 SILVERADO 1500
---
310/348

HP/LB.-FT. OF TORQUE WITH AVAILABLE 2.7L TURBO ENGINE

---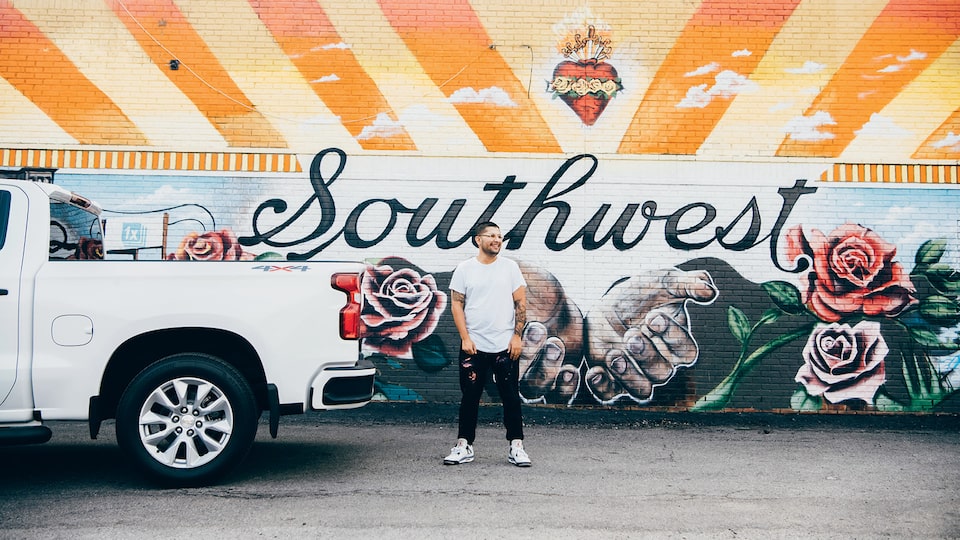 It's a decision that wasn't popular with his parents, who emigrated from Mexico and worked on farms to provide for their family.

"Their whole mindset was like, here we are chasing the American dream, you better get a degree: a doctor, a lawyer, whatever," Diaz says. "They were even against me being an artist in art school, so when I dropped out it was like, man, I can't even go home."

So he didn't, selling his car and using the money to travel through Europe, working in the studios of established muralists in France and Italy who also had a background in graffiti. There, not speaking the language and not understanding the culture, he felt what he imagined his parents did when first arriving in the United States.

When he got back to Michigan, Diaz had to come clean to his parents, but also felt he had built up both the artistic acumen and the business savvy to make a living painting.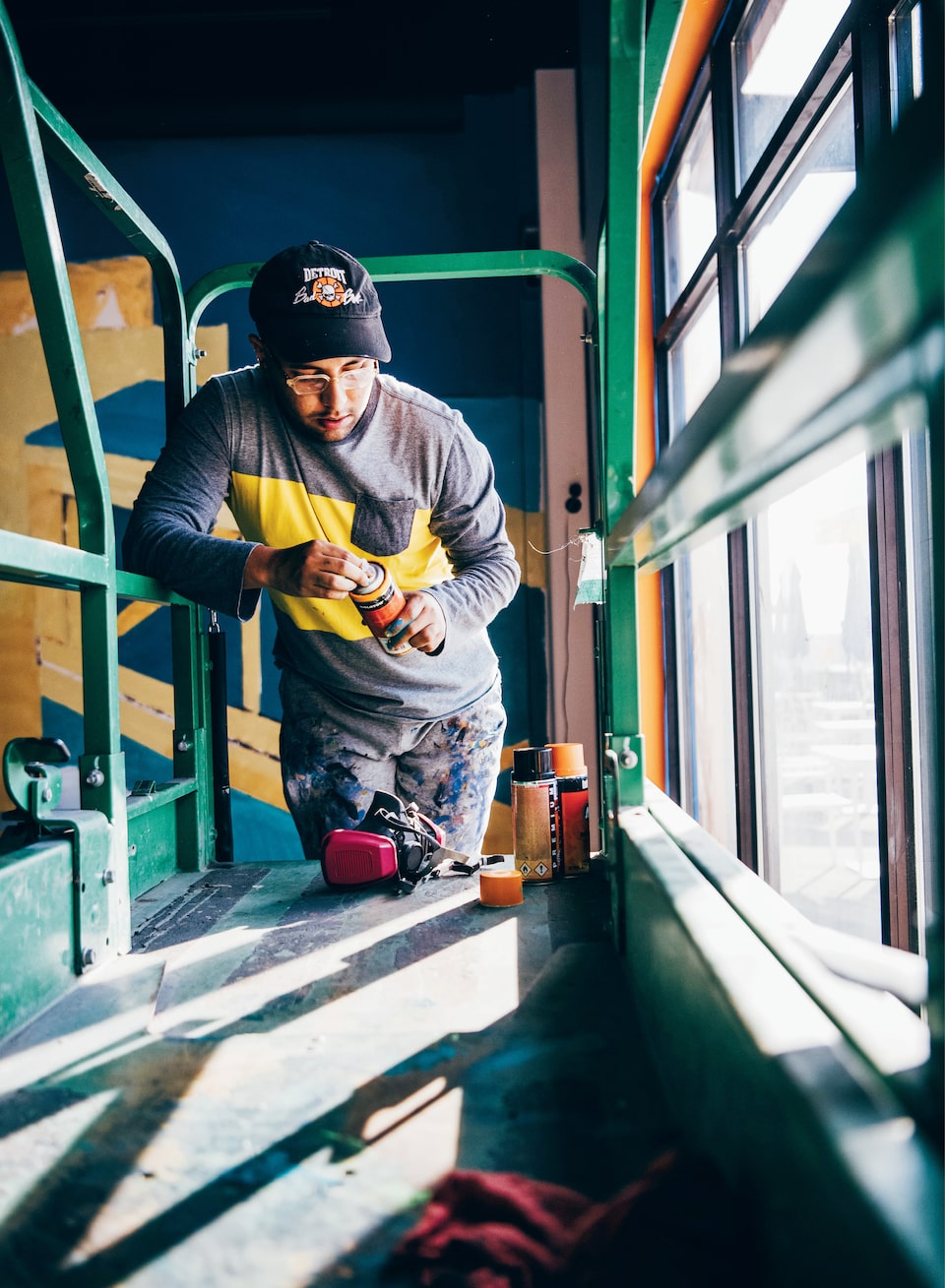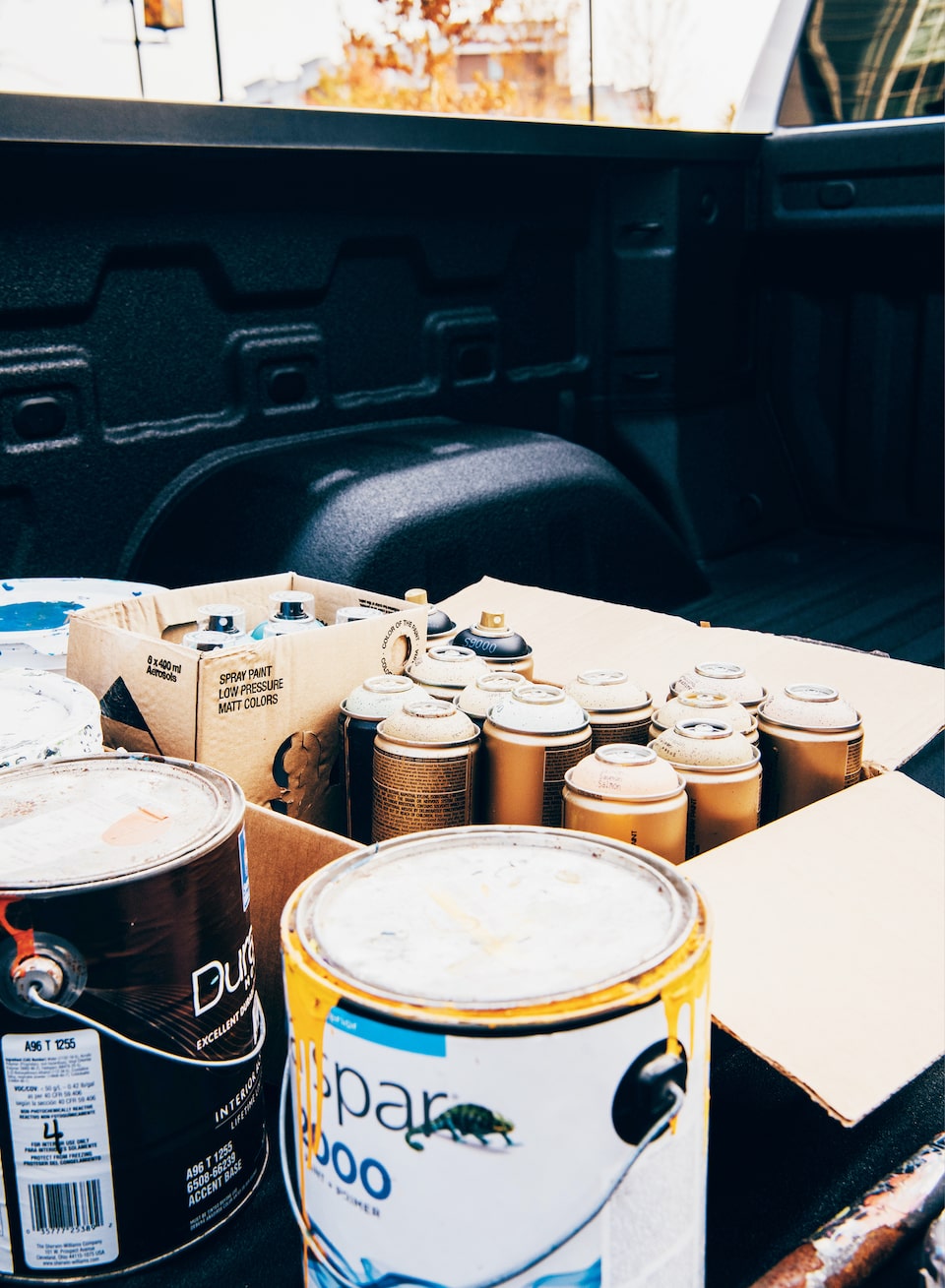 Even then, it was slow going at first. "I literally went to every business, knocking on everybody's door," he says. "A lot of people said no, but there was one restaurant, they were the first to be like, 'We'll start you off painting some tables, how would that look?'"

The initial work painting tables and small items looked good, and soon Diaz took on larger and larger projects. Today, business owners in his largely Latino neighborhood invite him to leave his mark on their businesses.

LITTLE BY LITTLE, THAT'S HOW I'VE
 BEEN ABLE TO SUCCEED IN WHAT I'M DOING
 AND HAVE FUN DOING IT AS WELL.


FREDDY DIAZ
"That transition was, for me, the best way to be introduced to being an artist because there was no one telling you, 'Well, if you want to do this, you want to do it the right way,'" Diaz says. "It was kind of always up to me to figure out what I felt was right, what I felt was wrong, where I saw myself, what I saw myself doing, and dictating my growth and who I wanted to be."

He now has become not only the artist he wants to be but also the entrepreneur he wants to be, his business savvy coming thanks to the owners of the businesses whose buildings he's turned into works of art.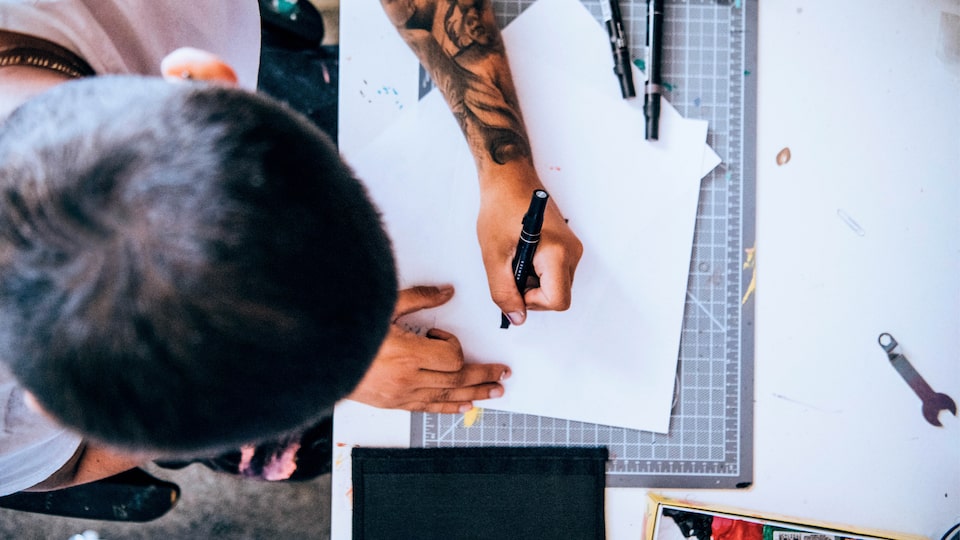 "Working with local businesses in the community, those businesses' owners helped me run my own business," he says. "Little by little, that's how I've been able to succeed in what I'm doing and have fun doing it as well."

The Silverado and its 12 standard tie-downs in the bed helped Diaz, who has considerable hauling needs between paint and scaffolding equipment. "Sometimes I work nights," he says. "The bed had LEDs, and it was so cool, just having that accessible where you can see what you're grabbing out of the truck. All that kind of stuff was super cool."

He also loved the Silverado's modern look, though he confessed he had to take extra care given his line of work. "They gave me a white truck, and I'm a painter, so I did think, 'Man, I've got to try to keep this thing clean,'" he says with a laugh.


Not only did he accomplish that, but the Silverado Custom impressed even the most particular of critics with its body-color bumpers, center grille bar, and 20-inch Bright Silver–painted aluminum wheels. "It was a super cool-looking truck," Diaz says. "You pull up and all your art friends are like, 'Hey look at this guy!' It boosted my confidence and brought out the best of me and my work."

Diaz also took note of the Silverado's convenience and safety features—like the CornerStep rear bumper and, in particular, the Rear Vision Camera† that made it easy to pull up to the work site. And for an in-demand artist, moving between jobs with the comfort provided by the Silverado's roomy cab was another perk Diaz was grateful for.

SW Freddy finds himself grateful a lot lately. Grateful to be able to express himself through art, and grateful to come from a neighborhood he's proud to wear in his own name.

STORY: JON ARNOLD / PHOTOGRAPHER: JUSTIN MILHOUSE