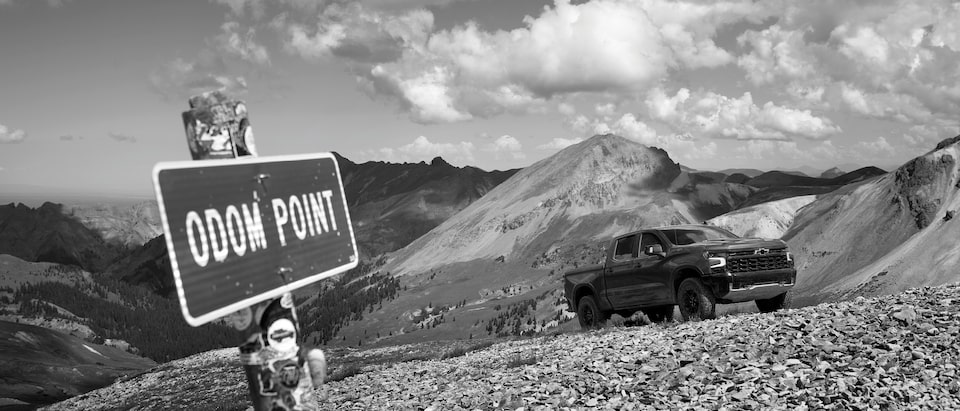 2023-03-29 | New Roads Magazine
Adventure Ahead with the Silverado ZR2
Silverado ZR2's off-road chops make it easy to go wherever you may roam. (We chose Colorado.)
There aren't many places in America like Lake City or Silverton, Colorado, two towns on opposite ends of the approximately 65-mile two-track known as the Alpine Loop. If that distance doesn't sound impressive, understand that you'll scarcely exceed the pace of a trotting horse, nor will you want to. Your goal isn't to make time from one end to the other. It's to make a memory. Pull over. Have a picnic while you gawp at high-wildflower-carpeted valleys that sweep up to snowcapped, 14,000-foot, postcard-ready Rocky Mountain peaks.
The Details Matter
2023 SILVERADO ZR2
---
420/460
HORSEPOWER/LB.-FT. OF TORQUE
We took the trip in style in a 2022 Silverado ZR2 (2022 model year no longer available) starring a 6.2L V8 pushing 420 horsepower and 460 lb.-ft. of torque. That engine is more than enough to get you where you're going, but when the going gets rugged, it's especially nice to have 33-inch Goodyear Wrangler Territory® mud-terrain tires, underbody aluminum skid plates, front and rear electronic locking differentials, and Multimatic DSSV™ dampers alongside uniquely tuned springs that increase maximum front and rear suspension travel.
THE LONG & WINDING ROAD
Quick facts about the Alpine Loop to consider before you head for the hills.
While neither Silverton nor Lake City come close to claiming a population of even 1,000 residents, both boast plenty to do and colorful histories (fairly rugged characters, too). Look in any direction to access a mountain to conquer or a stream to fish, or — thanks to this region's designation as part of the Dark Sky Tour of Colorado — just wait for nightfall and lie flat in the bed of the truck to catch one of the clearest views of the Milky Way you'll ever find.

Note, though, that the window for exploration is tight. Snow clots the Alpine Loop most of the year — two different passes, named Engineer and Cinnamon, are both above 12,000 feet, so your best bet is to aim for June through September. And maybe look into hiring a guide.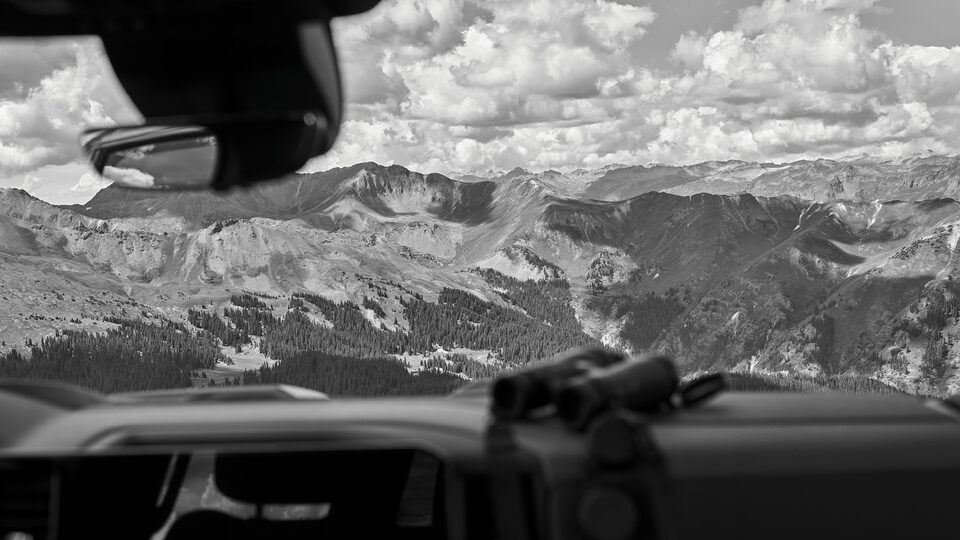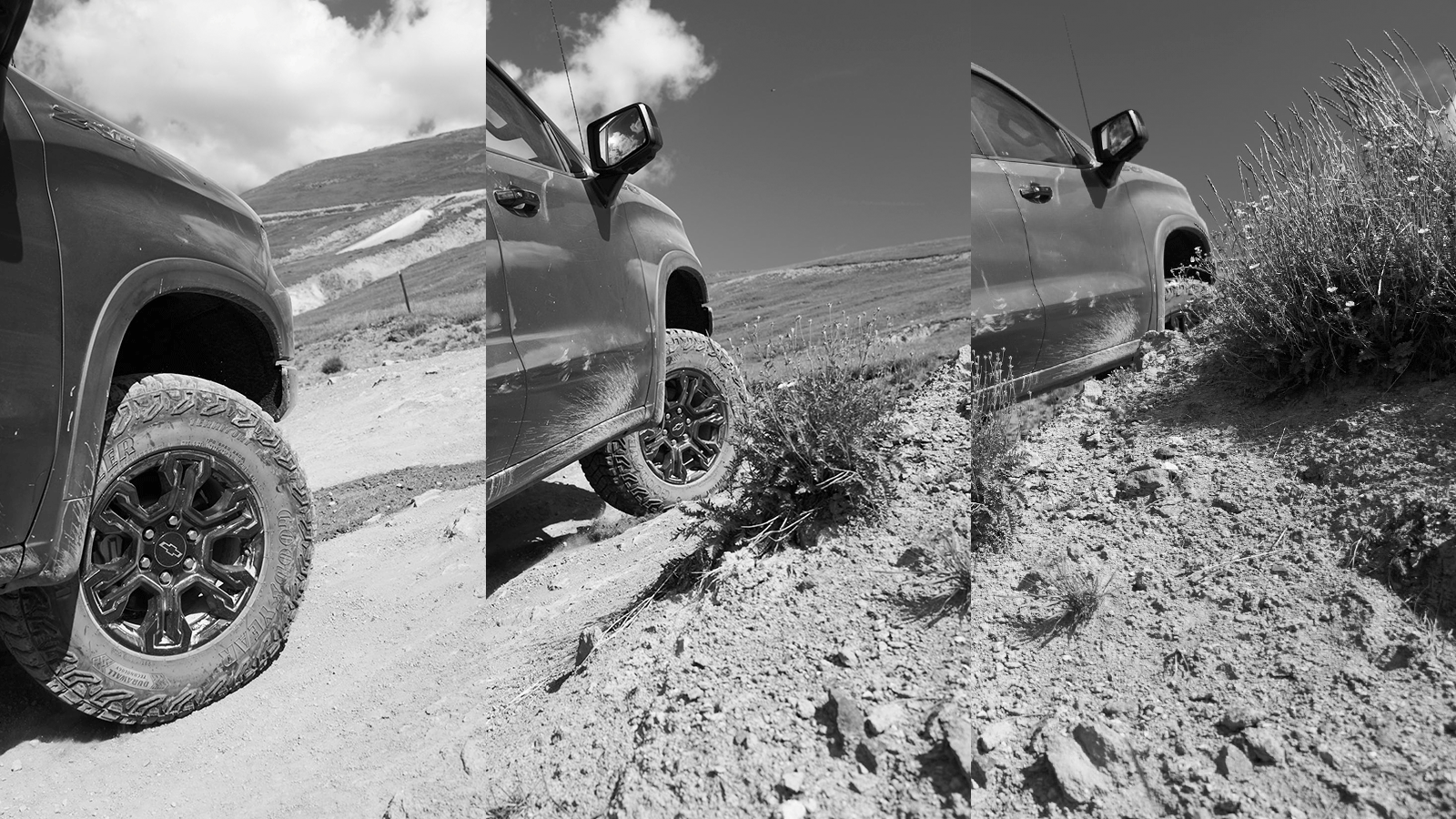 We turned to Roger Young, operations manager of Telluride Outside, to show us around the Alpine Loop. He isn't some flatlander slumming it for the summer in the high Colorado peaks. "I started learning to four-wheel when I was about 10 or so," he says. His ancestors settled in the area in the late 1800s, when mining was the only source of income. "I come by it naturally, I guess," he says, sandbagging his 30 years of guiding.

He advises centering your 4x4 adventure around one long day of driving and one day of not driving at all, and then a shorter day to get back to the start or to the relatively nearby towns of Durango or Ouray. "After eight hours of bouncing around dirt roads, you should want to spend a day fishing or going for a hike," he says.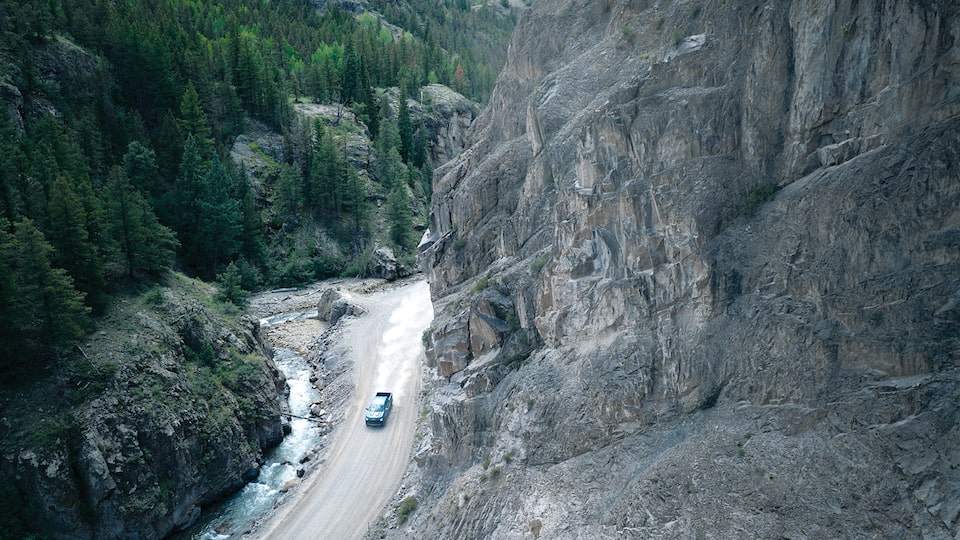 Young says no part of the Alpine Loop itself should require advanced 4x4ing skills (though there are plenty of detours off the main loop that would). Still, he always interviews his clients before heading out. He wants drivers to be comfortable, and he says there's not much that can't be solved by being patient, slow, and careful. "I want to know, if you're coming up to an obstacle like a boulder, how do you plan to get around it or over it." (Tip: If you don't know the answer, get out of your truck and have a look before proceeding.)
TAKE IT EVEN FARTHER OFF THE OFF-ROAD
There are memory-making experiences to be found on and around the Loop to please everyone from casual sightseers to hardcore adventure seekers. Young offered several tips for anyone looking to load up their Silverado ZR2 and head for the hills. Tap or click the hotspots to learn more.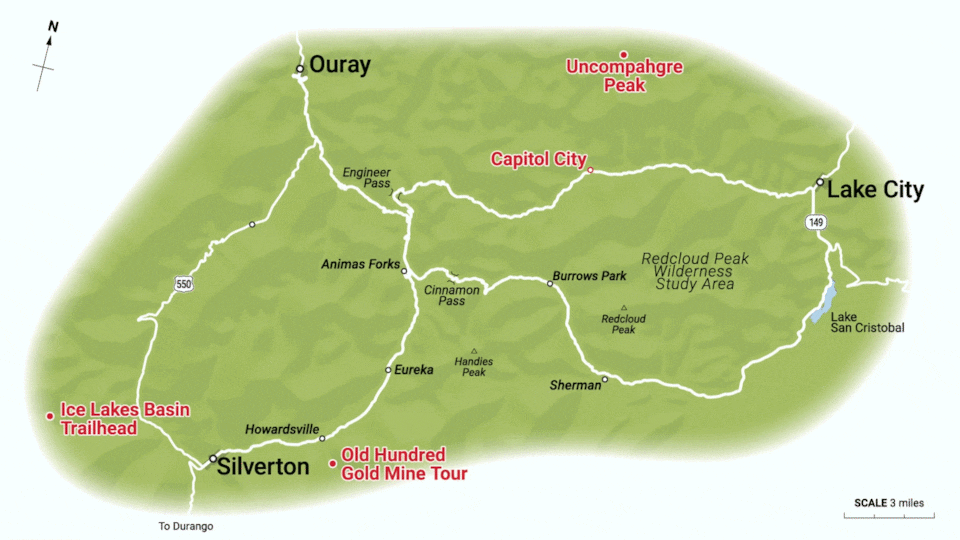 "I get questions from people all the time, asking if their truck can handle it. My answer is almost always that their truck is fine, but I don't know about the driver." Young's only half joking. He says that most of what's on the Alpine Loop won't hold back a truck like the Silverado ZR2, but as with any 4x4 terrain or, for that matter, driving anywhere unknown, without easy support (or consistent cell service), human beings pose the biggest danger to themselves.
STORY: MICHAEL FRANK / PHOTOGRAPHER: DANA NEIBERT / MAP ILLUSTRATION: MIKE HALL