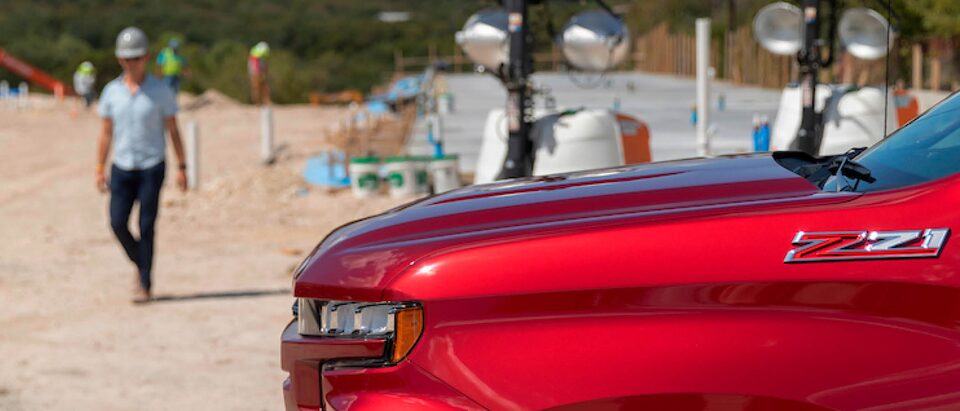 ---
2020-3-2 | Chevy New Roads Magazine

Architex
Moving quickly between job sites at work and renovations at home, Texas-based architect Jon Hagar enjoys a big boost in functionality when we lend him a Silverado for a week.   
The challenges and opportunities that come with living in a booming city like Austin, Texas, are familiar to Jon Hagar. An architect by trade and home renovator by necessity, Hagar spends both billable and free hours thinking about how people live in the Texas capital.

Like many Austinites, Hagar and his wife, Lindsey Derrington, fell in love with the city's east side. But when shopping for a home of their own several years ago, the couple was confronted with the reality of the associated costs (especially when considering the space needs of their adorable, high-energy dogs, Zuul and Will Rogers).

"When we felt ready to buy a house, we really wanted it to be in East Austin. But the floor of the market in that neighborhood was the upper end of our price range," Hagar says. "So we had to expand a little bit what we were willing to do."

Thankfully, Hagar's profession, combined with the couple's willingness to roll up their sleeves, meant a 1970s ranch-style home in East Austin was a viable option. "We had to balance how much sweat equity we wanted to put into the house, realistically, with how much time we had," he says.
The Details Matter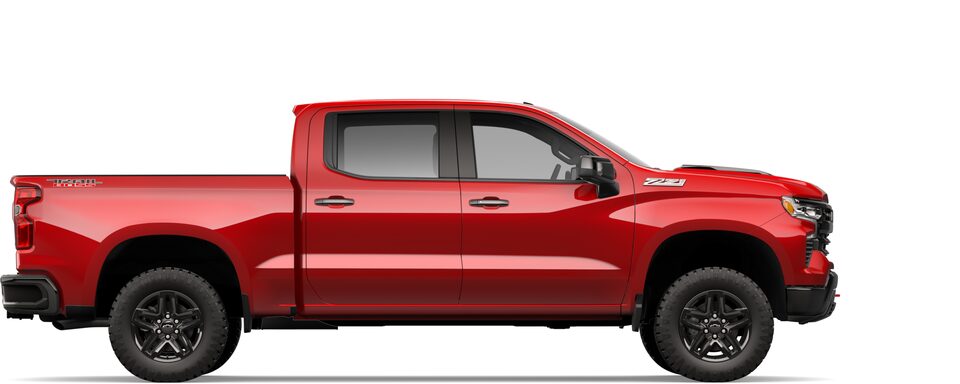 SILVERADO 1500
The couple have focused on impactful changes they could pull off without the help of a crew of professionals: renovating bathrooms, painting, changing out old windows for new, and replacing cabinet doors and hardware. Having the Silverado on hand for a week simplified those efforts.
"I've gotten a lot done with the Silverado," says Hagar. "I made three trips to haul away materials, including 1,460 pounds of bricks in one go. Also two trips to the reuse center with old windows, and several hardware store runs."
Hagar usually rents trucks as needed, but the Silverado let him build his life around work, not the other way around. "Being able to do drop-offs on my way to work was super convenient," he says.
When not improving his own home, Hagar works to improve the community around him. Hagar's firm, Forge Craft Architecture + Design, with offices right in the heart of Austin, is at the center of efforts to democratize access to the city and its opportunities. The firm works with the nonprofit Foundation Communities, for instance, building attractive, efficient solutions for residents who might not otherwise be able to afford to live in the area.
Hagar is actively managing construction of the new Waterloo Terrace location, which aims to provide affordable rents on Austin's north side. "All rents are held to either 30, 40, or 50 percent of median family income. So a range from $450 a month to like $750 or $800," says Hagar. "A lot of the residents are on disability of some kind. A lot of them are formerly homeless, or people with mental disabilities. There are residents who are musicians, artists, teachers … people who were finding it harder and harder to afford to live in Austin."
How to Make the Chevy Silverado Work for You
No matter what you do for work, Chevy trucks can help you get more work done.

Commuting from the office to the job site, or from the workplace back home, can mean a lot of time in the truck, thanks to Austin traffic. Hagar found the Silverado just as adept here as it was hauling construction materials. "I was really surprised by the environmental quality, how quiet the cabin was and how good the sound system was," says Hagar. "The truck is also just really comfortable."

Transitioning so seamlessly between a home project and the job site, the Silverado proved a perfect balance for someone working tirelessly to improve his community. It made for a great week amidst the most exciting parts of Hagar's current projects.

"This is the best part of it," he says. "On a project like this, when we start finishing the units, you think about the people who haven't had a home in a long time. They're going to be living in this place, and are going to be safe and have a community with support on-site. That's the time when I start to get really excited."

STORY: SEYTH MIERSMA / PHOTOGRAPHY: REBECCA STUMPF