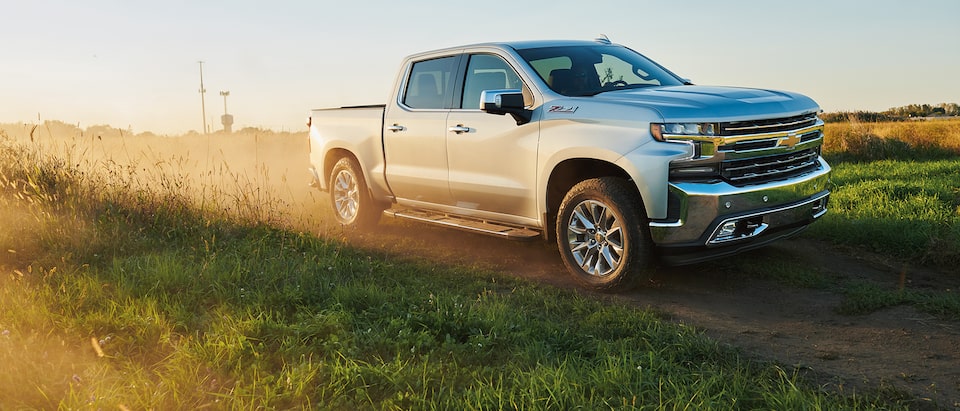 ---
2019-2-25 | Chevy New Roads Magazine

Farm to Freeway

From commuting to towing, the All-New Silverado is as flexible as you need it to be.

By blending space, comfort, and features that rival any class of car or SUV, trucks like the All-New Silverado are flexible enough to succeed in any kind of environment.

Even when they have frequent need of truck capability, many folks spend hours every week commuting in and around metro areas. In years past, spending that time in a truck was at least a little less comfortable than in a different kind of vehicle. (Pickups are for real work, not for city slickers, right?)

Which is why, after our first few hours driving the All-New Silverado, one of the biggest takeaways was just how quiet and composed the truck was at highway speeds. Some amazing work has been done to give the truck a calm cabin, insulated from much of the wind noise and tire roar. It's a quality that any truck driver should appreciate, especially if their typical day is likely to revolve around kids' soccer schedules in addition to runs to the lumberyard.

The Details Matter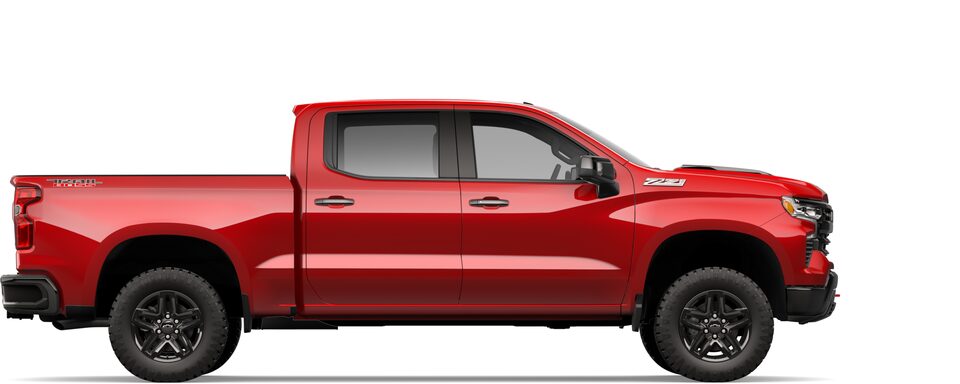 SILVERADO 1500
A comfortable, functional cabin
The All-New Silverado puts control at your fingertips and important information's just a couple taps away. The interior spaces are bigger in almost every way, and you can get the big picture when it comes to trailering thanks to the in-vehicle trailering system on the infotainment display.
We also loved the ease with which both of the available V8 engines got the All-New Silverado up to speed. The 5.3-liter V8 is an incredible value, bringing 355 horsepower and 383 pound-feet of torque to bear, with a super-smooth eight-speed automatic transmission. Whether merging onto the freeway or pulling away with a loaded trailer attached,† the 5.3-liter performed admirably in our day of driving.

The up-level 6.2-liter V8, meanwhile, is a total powerhouse—boasting best-in-class 420 horsepower† and 460 pound-feet of torque, along with an advanced 10-speed automatic transmission. Towing and trailering feel completely unstressed with this big V8 underhood. What's more, the bass-y exhaust note that accompanies acceleration with the 6.2-liter proved a great reminder of the available grunt.

You'll enjoy the luxury of space, especially in the back seat of Crew Cab models. Even tall folks should find plenty of room for legs, heads, and elbows back here—perfect for taking friends to dinner or shuttling around part of a basketball team.

There are bins, cup holders, cubbies, and storage solutions all over this expansive cabin, too. Spaces like the clever rear seatback storage compartments seem like perfect solutions for the needs of families, especially when one more place to stash kids' toys or store an extra box of tissues can make all the difference.
There's more crossover than ever, it seems, between urban and agricultural lifestyles. Changing tastes, priorities, and interests mean many of us need a more flexible vehicle than ever before. The All-New Silverado is ahead of the curve, and equipped for the needs of everyone from a farmhand to a food writer (even if they're one and the same)
STORY: SEYTH MIERSMA / PHOTOGRAPHY: DAN BROUILLETTE