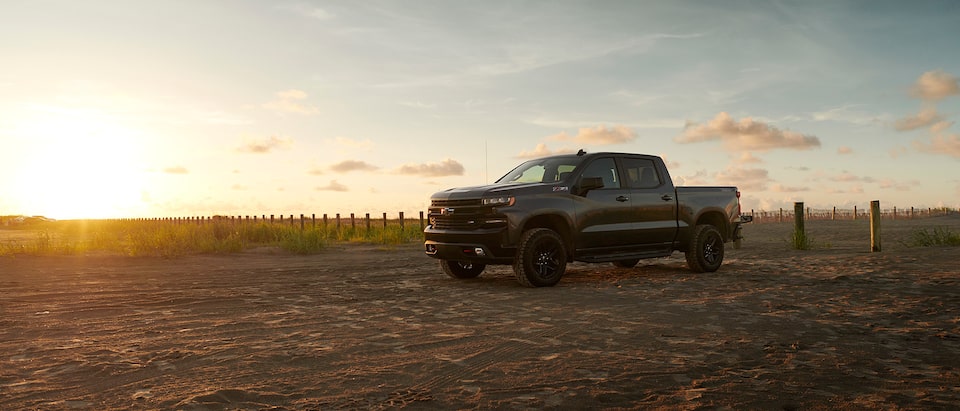 ---
2019-10-8 | Chevy New Roads Magazine

It's a Shore Thing

Elmer's Island Wildlife Refuge on Louisiana's Gulf Coast offers saltwater fishing from the beach and a unique connection to nature.
Every kid who has cast a line into the water has no doubt dreamed about hooking a trophy sailfish or monster shark from the cockpit of a sportfishing boat. However, shore fishing has a more economical appeal to parents since it doesn't require a boat and all the costs that come with it. All you need is a rod and reel, some tackle, a fishing license, and a little patience. A comfortable lawn chair helps too.
While you can catch fish along almost any shoreline, from drainage ditches to lakes, there's a place about 100 miles south of New Orleans where seasoned anglers and novices alike go to experience some of the best shore fishing in Louisiana. It's called Elmer's Island Wildlife Refuge, and the geographic diversity is rivaled only by the species of fish that you can pull from its lagoons, bays, marshes, and mangroves.
According to Julia Lightner, a biologist with the Louisiana Department of Wildlife and Fisheries, Elmer's Island is one of only a few places on the Louisiana coast that you can access without a boat. "The area is completely undeveloped for miles, and there are no fees to enter," she says. "It's great for families that want to spend time outdoors."
The geography of Elmer's Island is a big part of its appeal. The landscape constantly changes as winds and water push the sand toward the back of the bay. "The development of the physical location occurred recently, through sand being deposited over the years," says Lightner. "You can actually see some of the land building in historical aerial maps."
The Details Matter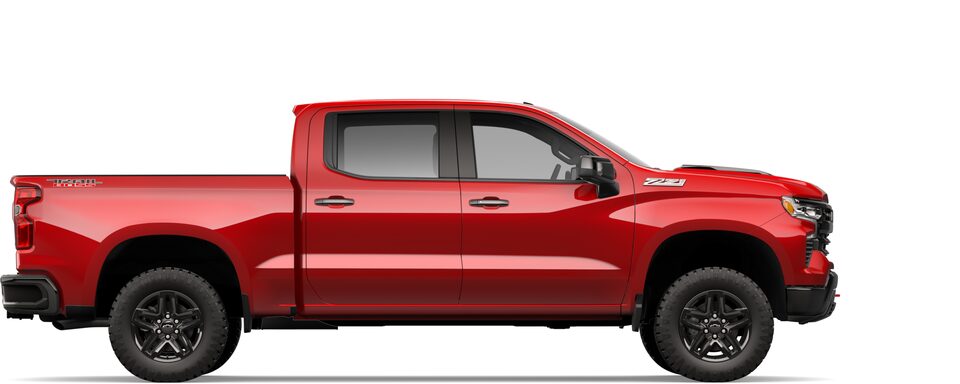 SILVERADO 1500
AMATEUR HOUR
Part of what makes the fishing so great on Elmer's Island is that fishing guides and commercial fishing are prohibited—and so is hunting. The fishing here's about pure recreation, making it a refuge for hobbyist anglers too.

The water conditions around this 1,145-acre refuge are ideal for attracting a smorgasbord of baitfish, and baitfish bring in much larger fish. "There are certain areas of the beach that seem to be favored by baitfish, and consequently speckled trout and redfish," says Lightner. Other species you might hook into include white trout, flounder, black drum, croaker, Spanish mackerel, and even the occasional shark. That's one of the nice things about shore fishing—every time you fling your bait out to sea, you can potentially pull in anything from a 2-pound trout to a 100-pound blacktip shark. So you need to be prepared for everything.
Being prepared begins before you leave the driveway, and with the Chevy Silverado LT Trail Boss, you're already ahead of the game. It's perfectly suited for the loose sand and rutted dirt roads on the island thanks to its capable Z71 Off-Road Package and two-inch lifted suspension.
Inside, Silverado's redesigned cab is comfortable and spacious, with plenty of room for elbows and knees. Along with storage in the available center console, Silverado also features available storage areas under the rear seats and in the rear seatbacks. The Silverado LT Trail Boss's Durabed is roomy, too, with both of its bed options providing best-in-class standard bed width and length along with 12 standard tie-downs. Take full advantage of it by loading up with rods, tackle, chairs, coolers, and anything else you might need for a day of fishing on the island.
Pro Tips
New to saltwater fishing? These quick tips might help you keep the big one from getting away.
As far as what you'll need on the beach, the first thing to consider is a saltwater rod. A freshwater fishing rod will work, but saltwater species are usually bigger and more tenacious than their inland counterparts, so a heavier saltwater rod is a worthwhile upgrade. If you find yourself in a shark fight with a rod designed for flounder, the only thing you might have to show your friends when you get home is a broken pole.
When it comes to the reel, there's no room for compromise. Saltwater reels feature sealed bearings and corrosion-resistant materials that were made to withstand the harsh saltwater that inevitably finds its way inside the gear housing and ball bearings. Usually 200 yards of 10- to 15-pound line is more than sufficient to get your bait out far enough to where the fish are, and strong enough to land them.
Many people use a heavier leader line that's tied in place between the main line on the reel and the hook or lure. A leader is usually 1 to 3 feet in length and helps prevent the line from being cut by a razor-sharp tooth or jagged rocks on the Gulf floor. "You'll want to use heavier monofilament than you normally might use, rigged as a leader using a swivel with enough weight to throw it as far as you need," Lightner explains.
SHARING THE ISLAND

Prior to Elmer's Island becoming state property in 2008, it was a privately owned campground. Today there's no camping allowed, and the refuge's animal inhabitants have the island to themselves from 30 minutes after sunset to 30 minutes before sunrise.
It helps to be able to read the beach and recognize certain underwater features that typically attract fish. For example, fish often come in to feed on baitfish near sandbars and openings where rip currents occur. Coarse sand and an abundance of shells washed up on the beach, as you'll find all over Elmer's beach, usually indicate there are deeper holes nearby that also might hold fish.
Shore fishing is fairly easy to learn. With the rod in hand, just bend your arm up at about a 90-degree angle and flick the rod outward as you straighten your arm to launch the bait. After a few casts, you'll figure out the combination of power and speed to get maximum distance and accuracy.
When it comes to live bait or artificial lures, the water gets a bit murkier. Shrimp, croaker, menhaden, and Gulf killifish all work well as bait in the waters off Elmer's Island, but need to be kept alive even after they are on the hook so they can move naturally and trigger fish to strike.
"Some of these are easier to keep alive than others," Lightner explains. "For redfish or black drum, you can use blue crabs for bait."
If fishing isn't your bag, you can take the family out to Elmer's Island in your Silverado for other recreation, including kayaking, beachcombing, and bird-watching. It's home to more than 170 bird species during some point in their life cycles.
"Lots of birds migrate through the area during the spring and fall migration, including two that are on the endangered species list," Lightner explains. "It is also listed as a critical habitat for the piping plover."
There aren't many places like Elmer's Island. The area offers some of the best fishing in the state right from shore. And considering the rapid geographic changes that are occurring on the island, you could return every few years and see it with fresh eyes each time.
STORY: CHRIS MCELMEEL / PHOTOGRAPHY: DANA NEIBERT / ILLUSTRATIONS: JONATHAN FUNES