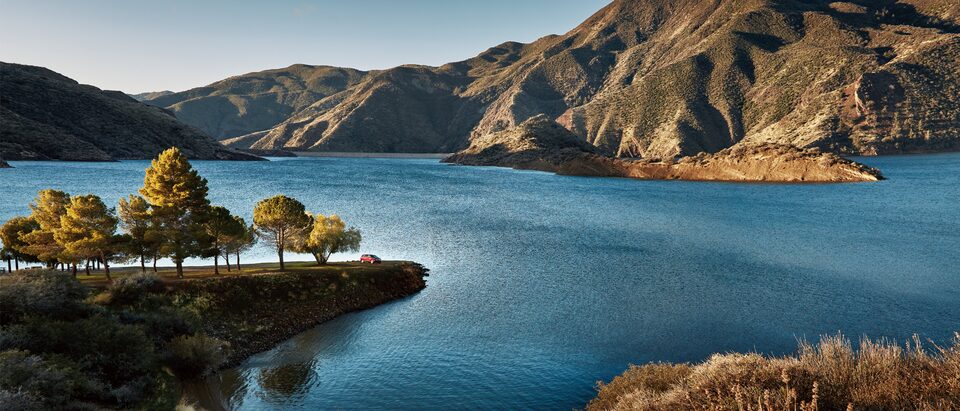 ---
---
2018-6-18 | Chevy New Roads Magazine

Your Chevrolet can make your weekend trip a truly unique experience.

There's nothing like a weekend at the lake to get away from it all. Whether you're an outdoor enthusiast or just looking to spend some time away, the peace and calm of a few days in nature is a great way to relax, unwind, and create lifelong memories with friends and family.

That said, a weekend at the lake means different things to different people. Some prefer to sleep under the stars, while others wouldn't set foot in the forest without bringing along all the comforts of home. But whether you like roughing it or camping in leisure, your Chevrolet can help you make a weekend trip to the lake entirely your own. Here are three distinctive Chevy vehicles that offer their own features and uses for you to have a memorable lake escape.

Heading out in the 2018 Equinox means you don't have to compromise on your ideal weekend adventure.

Something for everyone: With 63.5 cubic feet of cargo volume† and the ability to tow up to 3,500 pounds†, the Equinox has the capacity to take what you need to camp by the lake.

No stress: The Equinox is designed to help make trips more relaxing. The available hands-free liftgate† makes packing and unpacking a breeze, and an available power panoramic sunroof gives you a wide-open view.

When the unexpected happens: If Mother Nature has other plans, the Equinox can help you ride out the storm with these available features: heated seats, a built-in Wi-Fi® hotspot†, and a Bose® audio system† that can even make a downpour enjoyable.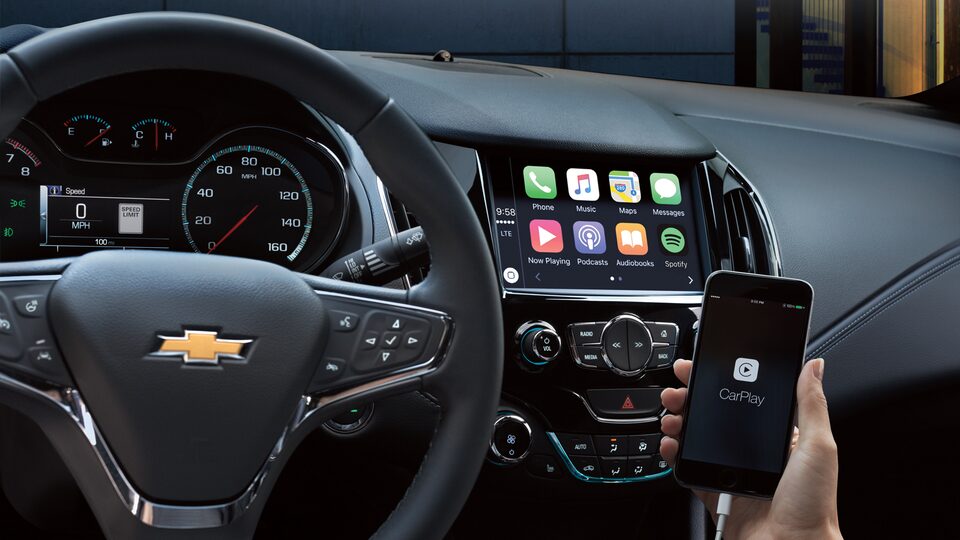 Stay connected with Wi-Fi in your Chevrolet
Our vehicles might offer different ways to experience the outdoors, but they all share an available super-fast Wi-Fi connection†. So even when you're in the middle of nowhere, you can post photos, view the weather report—even check in at the office so you can play hooky a little bit longer.

The Ultimate Fishing Trip

You have no problem waking up at 3 a.m., you know what a spinnerbait is, and you remember the exact weight of the largest bass you ever caught. Your ideal weekend calls for Chevy Silverado.

Built to tow: The numbers speak for themselves—up to 420 horsepower and 460 lb.-ft. of torque†, and up to 12,500 lbs. max towing.† Tow what you need, and then some.

Perfect for a family adventure: There's nothing quite like heading up to the lake to go fishing with your kids—unless it's taking that same truck to the lake after your kids have kids of their own. As the most dependable, longest-lasting full-size pickups on the road†, Silverado can help you create a new family tradition.

Helps you get the word out: When you catch that monster fish, the available built-in Wi-Fi® hotspot† with a super-strong, super-fast connection makes it easy to share your story (and pictures) with the world.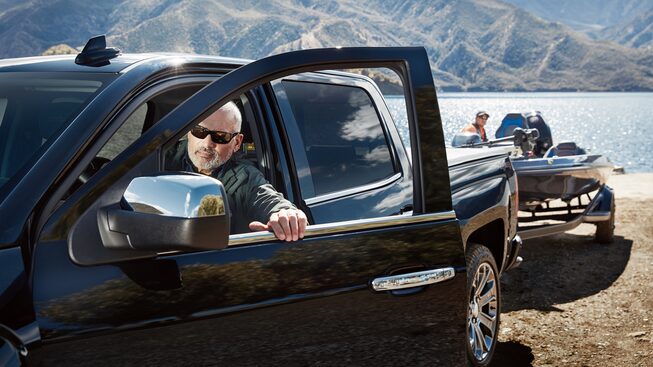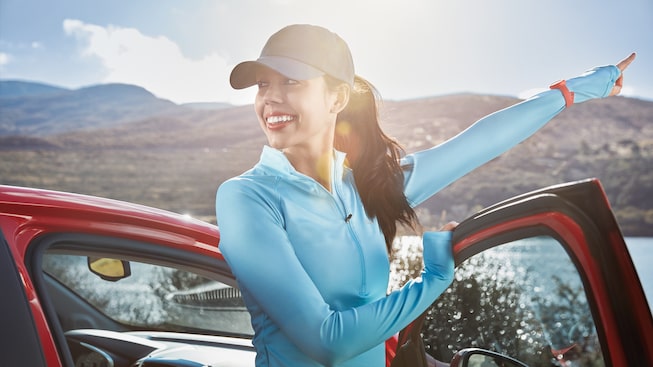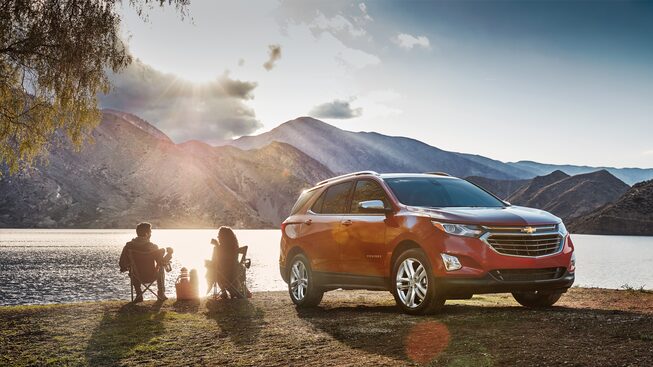 Chevy Silverado, Equinox, and Sonic are all uniquely suited for an escape to the lake.

After a long week at work, there's nothing better than a relaxing weekend away. With the 2018 Chevy Sonic, it's easy to hit the road for a last-minute trip to your favorite lakeside retreat.

Just pack up and go: With up to 47.7 cubic feet of cargo space† in the Sonic Hatchback, you'll have plenty of storage for your favorite weekend travel items.

Spend less time traveling: Sonic's nimble handling and great gas mileage† can mean you'll enjoy more time on the road and less time at the pump.

Drive with confidence: The Sonic's standard 138 horsepower makes zipping around the city a breeze, but it feels right at home on those back roads on the way to the lake, too. And with its robust safety features, including 10 air bags† and a high-strength steel safety cage, it will help you feel secure no matter where you're headed.

STORY: KEVIN HATMAN/PHOTOGRAPHY: JOSEPH PUHY