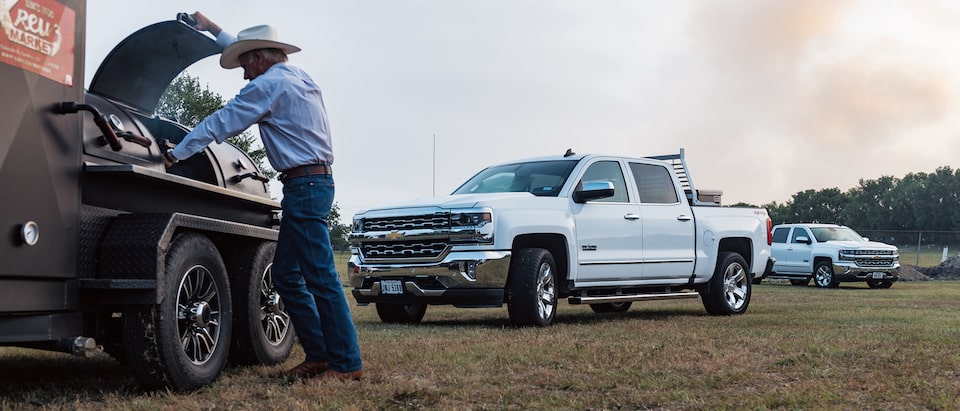 ---
2018-10-8 | Chevy New Roads Magazine

Take a look inside the deliciously high-stakes world of competitive barbecue. When these grilling gurus compete, the winner is you!

More art than science, the world of slow-smoked meat is full of arcane practices, deeply held convictions, and endless "secret family recipes." Pitmasters, the chefs of the barbecue world, use brines, marinades, dry spice rubs, paste rubs, injections, spritzes, mops, and glazes; they cook open, closed, unwrapped, or wrapped with foil or with plastic film; they can be fanatically faithful to one type of wood or mix several; and they might smoke once or twice, for hours or days, all in pursuit of the perfect meat. There are so many methods for coaxing flavor out of the star meats—pork ribs, pork shoulder, and beef brisket—that there is only one way to settle arguments: judged competitions.
These barbecue cook-offs have exploded in popularity across the country, mostly under the auspices of the Kansas City Barbeque Society (KCBS), which is to smoking meat what the USGA is to golf. And, oddly, the world of competitive barbecue is structured much like the PGA Tour, with weekly regional events and four huge Majors comprising a Grand Slam of Barbecue. While all include the gamut of categories for meats and sauces, many add special local signatures, and each roughly reflects one of the four major regional styles of American barbecue: Texas (focused on beef brisket and spice rubs); Memphis (ribs and tomato-based sauce); Carolina (pulled pork and specialty sauces based on mustard or vinegar); and Kansas City, an amalgam of the other regional styles, plus its signature burnt ends. The best events attract the best pitmasters, but they also wow the public with stalls full of spices, tools, sauces, cooking demos, entertainment, and of course, tons of tasty barbecue, all with an upbeat county fair atmosphere. Here are a few of the top events, so barbecue fanatics can look forward to next season or head to festivals yet to happen this fall.
Chevy Trucks are barbecue masters' secret weapons
The Silverado 1500 pickup truck is great for bringing your friends along to the barbecue. Seating for up to six (select models) and an available massive Crew Cab back seat mean all of your favorite cowboys and cowgirls can get there to get their grub on.

American Royal World Series of Barbecue®

The granddaddy of barbecue competitions, this is the biggest of the Majors, with more than 400 of the world's best competitive barbecue teams spread over 20 acres at the Kansas Speedway. It is known as the World Series of Barbecue and is arguably the most prestigious title in smoked meat. Last year, more than 50,000 spectators enjoyed the food along with the extensive BBQ Marketplace, music, fireworks, cooking demos, and more.

The American Royal Barbecue is a long-standing Kansas City tradition with competitors from more than 10 countries vying to be crowned Grand Champion. But the entire seasonal American Royal festival encompasses much more than smoked meat—it began in 1899 as the National Hereford Show, the first nationwide show for the exposition of purebred cattle. In 1905, the official American Royal Horse Show was added, and in 1949 the American Royal Rodeo debuted as a spring event. This was moved to the fall in 1976, and has since been highlighted with high-profile country music concerts. The barbecue contest started in 1980 with only 30 teams but quickly grew, becoming the world's largest such competition in 1989 with more than 340 teams competing. The barbecue competition was held in mid-September this year, but the horse shows take place through December, and the livestock show is in October.

The barbecue moved to the Kansas Speedway two years ago to accommodate growing crowds. New activities were added, including a local live music festival, beer and cocktail gardens, carnival rides, entertainment, mechanical bull riding, a charity poker tournament, and a classic car show. Also added was a centralized Taste of KC Barbecue dining area with stands from several prominent local restaurants serving up everything from ribs, brisket, pulled pork, and burnt ends to nitrogen ice cream, barbecue meatballs, and Frito pie.

Teams arrive early and things kick off Thursday with a charity poker tournament, but most of the action is Friday night and all day Saturday. There are a variety of ticket packages offered, with one-day admission from around $25.
Some of the biggest pull-behind smokers can reach upwards of 1,200 pounds (before you get into the truly wild custom rigs). That's all in a day's work for the 2018 Silverado 1500 pickup truck, which has a max towing capacity of anywhere from 5,200 to 12,500 pounds.†
Jack Daniel's World Championship Invitational Barbecue

This fall marks the 30th birthday of "The Jack," the smallest of the four Majors, and an ultra-prestigious competition attended by invitation only—similar to the Masters in golf. There are approximately 90 competitors, and invitations are automatically given to the winners of every state championship and other prestigious events, the champions of the other three Majors, and proven international teams.
Last year, 67 domestic teams were joined by 23 international competitors from countries as far-flung as Australia, Sweden, and the Czech Republic. All of them, along with 25,000 spectators, converge near the famous Jack Daniel Distillery in Lynchburg, where visitors can enjoy one of the nation's top distillery tours before or after watching the masters at work and enjoying world-class barbecue.
Each team competes in seven categories, including the standards—pork ribs, pork shoulder/butts, beef brisket, chicken, and cook's choice—plus two special categories for this event only: dessert and sauce, both of which must be made with Jack Daniel's Tennessee Whiskey. The overall winner takes home the coveted Grand Champion title, won last year by local heroes Rocky Top Barbecue of Jonesborough, Tenn.
The competition is held in Wiseman Park, and you can smell and see the smoke long before you arrive. The invitational takes over Lynchburg, a town synonymous with Jack Daniel's. Admission is free, and there are typically close to a dozen stands selling food (from kettle corn to deep-fried Oreos, in addition to lots of barbecue) and drink (all non-​alcoholic—it's a dry county), while many of those hawking sauces or other barbecue-​related retail give away free meat samples. There are lots of smoking accessories for sale as well, including spice rubs and wood chips. Saturday's main event features live bluegrass music. The teams arrive a day or two early to start smoking, and there is a ceremonial kickoff parade on Friday, but for spectators, the action is on Saturday. This is one of two barbecue Majors that take place in Tennessee—the other is spring's Memphis in May, known for its signature whole hog category.

It takes a lot of gear to make meat magic happen. Bundles of apple wood, hickory, or mesquite get heavy fast, and then there's the array of cooking implements, sauces, and other barbecue gear. Thank-fully, the 2018 Silverado 1500 has a payload capacity of up to 2,120 pounds (when properly equipped).†
The Texas style of barbecue equates to beef, and the beef of choice is brisket. This fatty, flavorful cut of meat comes from the breast of the beast (between the front legs), is boneless, and comes into its own after hours of smoking.
---
---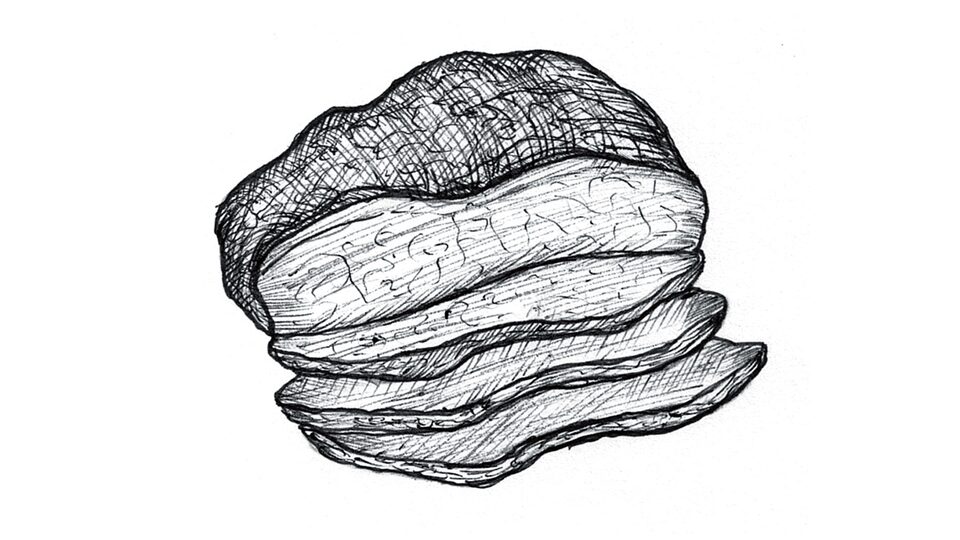 ---
If you're not a beef eater, there's still likely a 'cue for you. Ribs–be they beef, pork, or lamb–do well with marinades, sauces, and smoke. Southern Texans are into "cabrito," or baby goat, and pit-​prepared sausages can be found all over the Lone Star State.

---
---
---
They may be harder to find on the pro barbecue circuit, but the fruits of the sea also take to an open flame. Locals from coastal regions have long been known to give clams, oysters, lobster, and fresh fish a kiss from the grill.

---
---
---
Your vegetarian friends need not go hungry, either. Root vegetables like potatoes and yams do very well on the grill, as do asparagus, summer squash, peppers, and portobello mushrooms. Don't forget to season!

---
---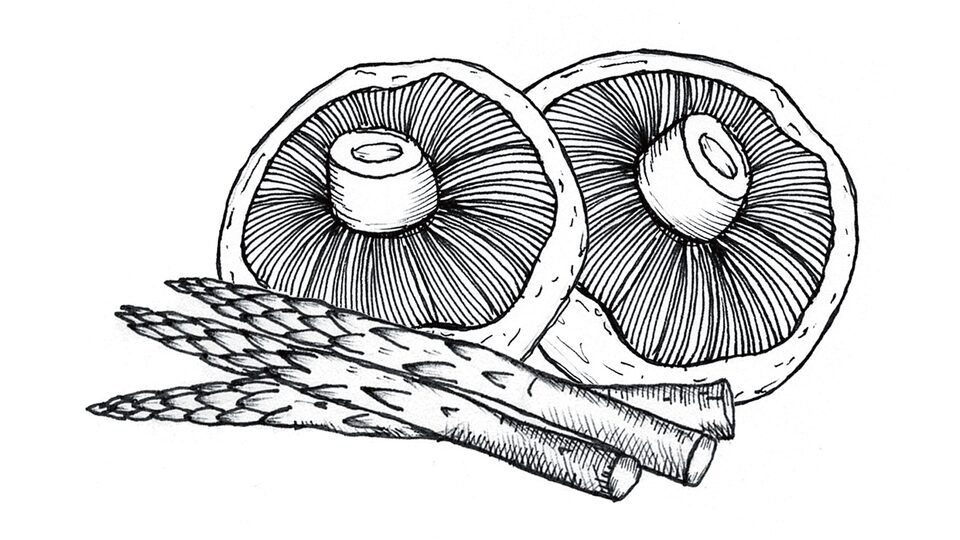 ---
Fall travelers can experience all things Texas barbecue at Texas Monthly magazine's BBQ Fest in Austin, one of the state's most popular tourism destinations. Texas Monthly is the only publication in the country with a full-time barbecue editor. Its annual Top 50 Barbecue Joints in Texas is like the Michelin Guide to smoked meat. All the restaurants on the list are invited to the festival, which for 2018 include such world-renowned spots as 2M Smokehouse, Louie Mueller Barbecue, La Barbecue, and Terry Black's Barbecue. (The fourth barbecue Major, the Houston Livestock Show and Rodeo, is held in late winter.)
This is the festival's ninth year, and the event has been growing fast—last year was the biggest field ever with 30 restaurants cooking, including legendary Snow's BBQ, ranked among the country's best. At most festivals the bulk of the teams are competitive cookers without a brick-and-mortar eatery, but here they are all restaurants you could visit in your travels through Texas. Most focus on traditional Texan 'cue: brisket, sausages, pork spare ribs, beef ribs, and short ribs. This year, they're required to bring two meats from the barbecue trilogy of ribs, brisket, and sausage, plus one side or dessert. There are also cocktails, cold beer, lawn games, and live music from a revolving series of Austin entertainers.
More than 4,000 attendees indulge in barbecue from across the state in the parking lot at the Long Center, a performing arts complex in downtown Austin. In addition to lots of smoke and meat at the one-day BBQ Fest itself, the rest of the weekend includes meat education classes and the kickoff party on Sat., Nov. 3. "Franklin & Friends" is an outdoor block party at Austin's own beloved Franklin Barbecue hosted by legendary pitmaster Aaron Franklin and joined by other high-profile out-of-state barbecue restaurants representing non-Texan styles. This is one of the more expensive barbecue events to attend, but unlike most festivals, food is not sold. All the participating restaurants give their samples away, making for one great big Texas-​sized pedestrian buffet.
STORY: LARRY OLMSTED / PHOTOGRAPHY: WYATT MCSPADDEN / ILLUSTRATIONS: CHRISSY LAU