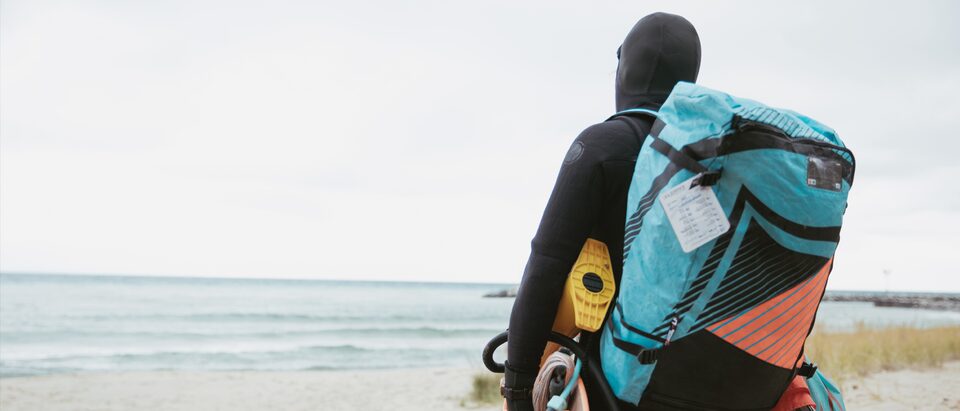 ---
2018-3-1 | Chevy New Roads Magazine

Surf's Up

We sent photographer Chris Arace out in a Chevy Colorado to capture images of an astonishingly determined group of Great Lakes surfers. He made the truck work as hard as his subjects, and reported back on how the Colorado helped him on the job.
When Chris Arace discovered a hardcore group of surf lovers who brave icy winds and shockingly cold waters in northwest Michigan, he knew he had to capture them at play.

"I've always wanted to tell this story," Arace says. "It's something that is unique to Michigan and unique to the Great Lakes, these surfers who just love the sport so much they go out in conditions that some people would consider pretty nasty. They might spend the whole day looking for the perfect conditions and then take their two hours and they do it."
These surfers just love the sport so much, they go out in conditions that some people would consider pretty nasty.

We put Arace in a Chevy Colorado, and he traveled north the weekend after Thanksgiving to meet up with the surfers. They came from around the state for a day's waves at Van's Beach in Leland, Mich., near the northernmost tip of the "mitten."

"We drove up real early in the morning and waited until the wind was ideal—you just never know with the wind conditions; they change by the minute," he says. "At about 3 p.m., it came together. They started surfing, and we started shooting, and it was awesome."

During the wait, Arace passed the time listening to music and hooking up to the Colorado's available Wi-Fi® hotspot† to keep an eye on the weather. The vehicle, he says, "was ready for the trip unwrapped and out the box. You could pack all the gear you needed into it and not worry about folding down a number of seats or fussing with it. We could throw our gear in and just rock."
STORY: ALEXA STANARD/PHOTOGRAPHY: CHRIS ARACHE
A truck to take you places
Take to the woods with confidence in the Chevy Colorado†. With the available 3.6L V6 engine, Colorado boasts best-in-class 308 horsepower. And it's the first midsize truck to offer 4G LTE technology† so you can stay connected even when your cellphone isn't.
The Details Matter

2018 COLORADO
ENGINE
Available 3.6L V6 DI DOHC VVT
HORSEPOWER
308 hp†
SEATING FOR
5
WHEELBASE
128.30 inches (Extended Cab and Crew Cab Short Box)