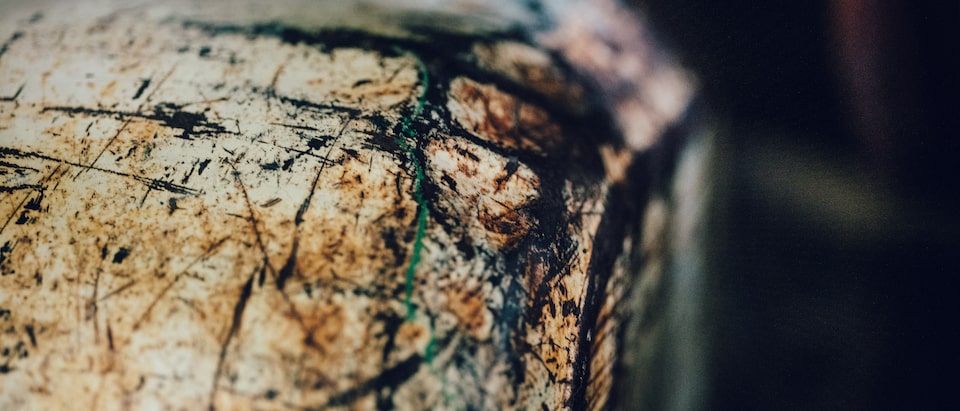 ---
2019-10-8 | Chevy New Roads Magazine

Worn to Perfection
The "channeled scablands" of eastern Washington were carved by ancient glaciers and eons-old erosion. Scoured by cataclysmic floods at the end of the last ice age, the resulting landscape of rolling hills and angled buttes framed by wild prairie skies is now dotted with farms.
People like Gregg and Lisa Beckley have lived and worked on this land their whole lives. In fact, the Beckley wheat farm has been in the family for more than 100 years, tilled and tended by some of the same machines that the Beckleys still maintain and drive today.
The family has established the Blue Ridge Ranch as a kind of hunting preserve on the historic property, now using Chevy trucks that once served the farm to help support and maintain a thriving population of mule deer. The job may have changed, but the trucks—ranging from pickups like a 1966 K/10 to a very civilized 2014 Tahoe—just keep going.
Just as the glaciers shaped the land, the Beckley fleet of hard-wearing Chevys has been indelibly altered by their working lives. And like any hilltop view out here in Benge, Washington, all of that work has yielded a beautiful product.
Farmers everywhere have to be jacks of all trades. But in places like the Beckley farm, where the nearest neighbors are miles away (or, as Gregg puts it, "just about right"), it's hard to imagine owners that are anything but self-reliant. Auto mechanic, carpenter, engineer, toolmaker, and inventor are all titles that must apply to keep the operation running.
Nothing is wasted out here; impressive work trucks like C50 and C60 models from the 1960s and '70s have been expertly maintained and cared for, despite the inevitable scratches and dents. A massive workshop—set up to do everything from body work to transmission tear-downs—and a stock of spare parts help ensure the trucks keep working.
"It's a conservative philosophy," says Gregg of the driving force behind their lifestyle, "and we're leaving a legacy of work."
Building something to last doesn't also mean lasting perfection. Sure, the Beckleys have a few pickups that are in almost pristine condition—a stunning 1978 C20 Scottsdale in particular—but most of these trucks are marked by decades of service. Over time, barbed wire and toolboxes take their toll, while steering wheels and door panels bear the marks made by human hands.
"People like us are looking for a little different kind of lifestyle," says Gregg. Every truck around his farm backs that up.
Chevy created its Truck Legends program to honor folks like the Beckleys, who've been devoted to the brand and are still using their trucks years after they came off the line. But it doesn't take a legend to recognize the beauty of function on display here.
Opening every door and every hood and tailgate on the Beckley farm is like a miniature lesson in a little local history. Every scratch is a story. Each replaced part, a part of the record. Out here in Benge, where even the road is named "Beckley," that history written in the metal is personal.
STORY: SEYTH MIERSMA / PHOTOGRAPHY: CHAD KIRKLAND