---
Upgrades to enhance capability on the street or track

The Gen 5 Camaro offers great performance capability, with special models including the 1LE, ZL1 and Z/28 earning the label of "legendary." Chevrolet Performance has worked to make the most-popular performance parts from the hottest models available to all Camaro enthusiasts, giving Camaro V-6 and SS owners the tools to build strong pulling, harder-cornering and quicker-stopping performance on the street or track. From the comprehensive Z/28 suspension kit to the ZL1 driveline package and brakes – along with shifters, cylinder heads, fuel system upgrades and even aerodynamic aids – we've got the components you need to transform your performance-hungry Gen 5 Camaro. Better still, all of Chevrolet Performance's Gen 5 Camaro components are the factory-engineered and validated components used on the production models, so you know they'll fit, perform and hold up with the confidence you can't get with other aftermarket parts. Check out our extensive and unmatched collection and take your Camaro's capability to the next level!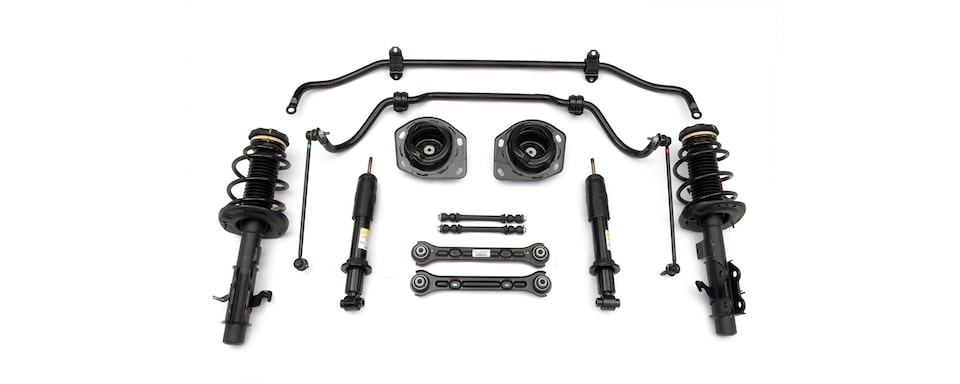 ---
1.01 G OF ROAD-HOLDING GRIP

Upgrade your V-6 or SS Camaro's suspension with the same parts used in the 1LE Track Pack. This kit features a stiffer 27mm solid front stabilizer bar and a 28mm solid rear stabilizer bar for improved body control in cornering. The front struts were redesigned with improved damping curves for more body control and quicker response times. It also includes faster reacting rear monotube shocks to replace the V-6 and SS twin-tube design and combines them with a stiffer rear upper shock mount to increase vehicle agility, both are shared with the ZL1. The bushings in the rear toe link are replaced with spherical bushings to eliminate compliance in cornering, which is also common with the ZL1. The V-6 kit also includes the stiffer front springs used on the 1LE and SS variants. V6 System requires SS Brake Upgrade. 2010-2011 Gen 5 Camaro's require service modification kit 23484878 for proper installation of the Z/28 and 1LE suspension kits.

PART NO. 23123398 / V6 (SHOWN)†

PART NO. 23123397 / V8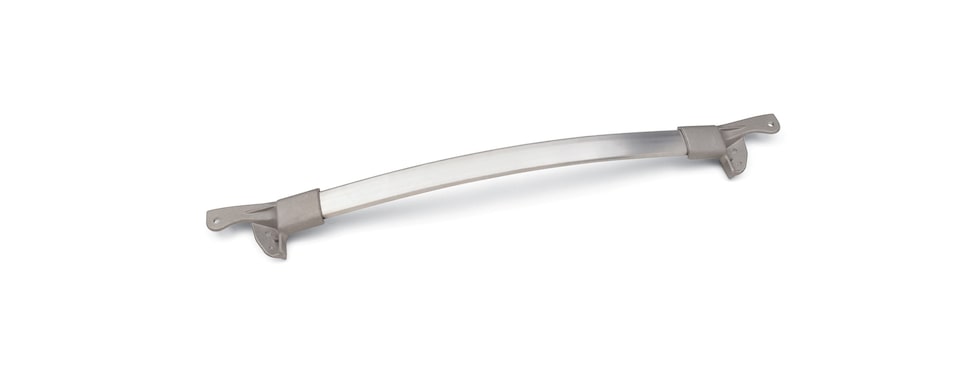 ---
BRACE YOURSELF

Take your Camaro's cornering ability to another level with this lightweight, aluminum underhood tower-to-tower brace. Sourced from the 1LE package, the Chevrolet Performance Strut Tower Brace adds chassis stiffness and a more-direct steering response by connecting the two front strut towers together. The piece is a direct bolt-on for 2010-and-newer SS and V-6 Camaros, and when paired with the 1LE Track Pack, it will make your Camaro handle like it's on rails. NOTE: Does not void warranty.
PART NO. 23120485
from $150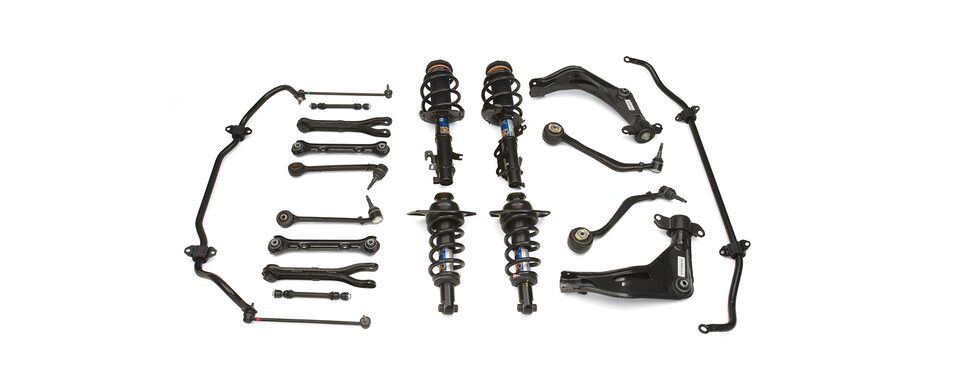 ---
RACE-TUNED RIDE

The Z/28 is the first high-volume production road car to employ racing-derived DSSV® (Dynamic Suspensions Spool Valve) damper technology from Multimatic.™ The dampers rely upon a pair of self-piloted spool valves to control fluid through tuned port shapes rather than conventional deflected disc dampers. The design of the inverted-monotube front strut and aluminum-body monotube rear hydraulic dampers offers maximum response, stiffness, and tuning optimized for the track, with the highest level of damper predictability, accuracy, and repeatability. The unique dampers are the center of a comprehensive suspension package that also includes higher-rate coil springs, smaller-diameter solid stabilizer bars, and higher-rate suspension bushings. The dampers are matched with optimized stiff spring rates and stabilizer bars in both the front and rear to reduce body movement in hard cornering and acceleration. Also included in the package are front ride-and-handling links, rear upper control arms, rear trailing links, and toe links which have upgraded stiffer bushings designed to reduce cornering compliance and increase durability on the track. 2010-2011 Gen 5 Camaro's require service modification kit 23484878 for proper installation of the Z/28 and 1LE suspension kits.

PART NO. 23464729

---
INSTALLATION MADE POSSIBLE

This kit includes the rear lower control arms and hardware necessary to properly install the stability bars included in the 1LE and Z/28 suspensions. This kit is needed for 2010 and 2011 model year Camaros only, as the size of the stabilizer bar clamp stud changed starting in 2012 for both the front and the rear bar clamps.

PART NO. 23484878