There are those individuals whose influence seems to be felt at every historic moment or turning point over the years. At General Motors, Ron Sperry is one of those people. He's been involved in a multitude of company- and industry-changing projects for close to six decades.

Most recently, Sperry has been recognized with the name of the unique cylinder heads featured on the new ZZ632/1000 crate engine* from Chevrolet Performance. He was largely responsible for their design, and today, they bear his initials. They are officially called RS-X cylinder heads.

A longtime Senior Design Release Engineer, Sperry originally came up with the idea for the spread-port, straight-flow heads to be used in Pro Stock applications and completed the original sketches using a production block in 1986. The parts were available by 1988, but by that point, the NHRA Pro Stock class rules had moved on to a new design and his idea never came to fruition in the racing world. However, the heads were included in the Chevrolet Performance catalog for several years and were often used in 500 cubic-inch blown alcohol marine applications.

Fast forward more than 30 years and after his 2008 retirement, Sperry has remained involved with GM as a contract employee. When the idea came about to create a 632 cubic-inch Big-Block, Sperry's services were enlisted by Director of Performance and Racing Propulsion, Russ O'Blenes, Design Release Engineer Chris Cogan, and supported by Dom Lester. They wanted Sperry to design the heads which would help create the engine's 1004 horsepower. He already had a perfect base from that original Pro Stock design.

"I said, 'Well, since this fit on the production engine, why not do an up-level version of the cylinder head for the program Russ was discussing?'" Sperry says. "So we needed a new elevated intake flange, which was the biggest part of it, and then reintroduced a lot of the geometry that I did for the last production-block Pro Stock head. We modified valve angles to 12⁰ inlet and 8.5⁰ exhaust, increased valve sizes, rotated the inlet toward the flange, repositioned the spark plug to bore center, worked on improving airflow numbers and CNC programming. It basically was kind of a Russ and Chris idea. They handed it to me and I was able to institute."

The ZZ632/1000 crate engine* cranks out 1004 horsepower and 876 lb.-ft. of torque on 93 octane pump gas. It utilizes a tall-deck Sportsman Bowtie block and features an all-forged roller assembly, hydraulic roller camshaft and the raised-runner, high-flow heads designed by Sperry. The engine utilizes an electronic fuel injection system for precise fuel control, and according to Chevrolet Performance, the Deluxe package "comes complete from the oil pan to the throttle body, as well as a crank-trigger ignition system with coil-near-plug ignition coils mounted on a unique valley plate, plug wires, water pump, balancer and an aluminum single-plane intake manifold." In addition, the engine assembly features the iconic Chevy orange valve covers with a "632" logo.

Sperry says the combustion chambers in the cylinder heads are extremely small, allowing for high compression with a sump in the piston, typically allowing for good efficiency since flatter pistons have better burn capability. In addition, the heads feature larger and improved valves over the original Pro Stock design for high flow numbers, along with smaller valve stems than the original version. The RS-X heads utilize massive 449cc intake runners to support 481 cfm of airflow at .787-in. lift.

Many of the valve train components in the heads have also been modernized based on lessons learned from various other production and racing engine programs within GM.
"The LS production engines that I worked on took a big step forward in lightweight components," Sperry says.

As a result, those components were rolled into the previously notoriously heavy Big-Block heads.

In addition, the RS-X heads' raised and spread intake ports are more aggressive than the production design.

"The original Big-Block has a pair of what are known as a long and a short port married together with a common wall between them approaching the cylinder at different angles and lengths," Sperry says. "This one has four equal spaced ports down the length and are identical in length and approach. The flange that the manifold attaches to is elevated upward to give it more aggressive attack angle of the port. So the raised flange attachments give it a little more airflow advantage, too."
Meanwhile, free-flowing and equally spaced exhaust ports reap all of the capability from each cylinder while still allowing for a current header flange attachment approach. Spark plug boot clearance may be needed.

Overall the symmetrical-port heads support 7,000-rpm capability.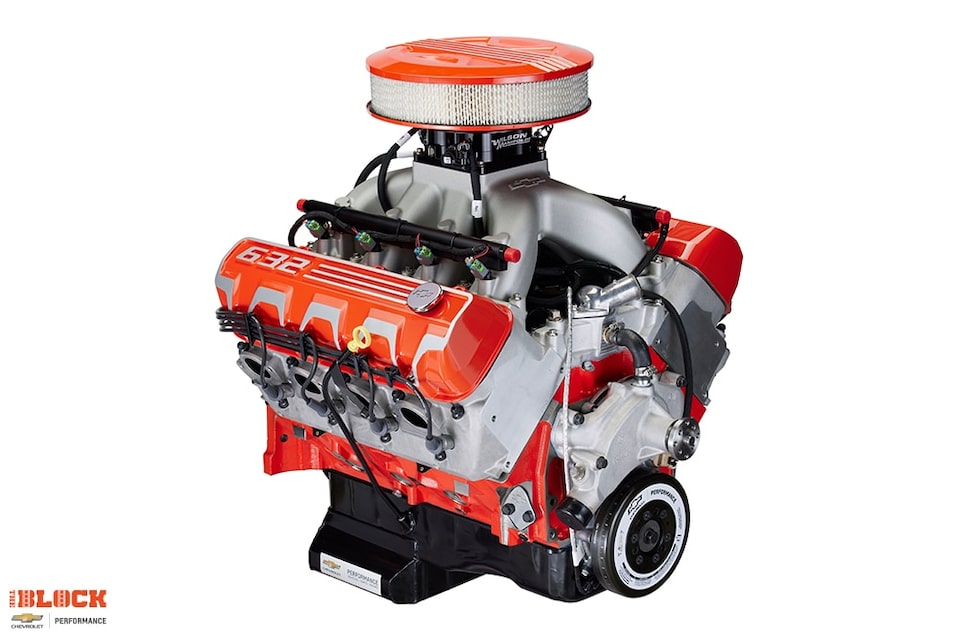 Today, 632 cubic-inch engines are common in the Comp category on the drag strip. Several other projects using the heads are also in development, while a package featuring the heads, a high-rise intake manifold and the valley plate with coil mounts is in the 2022 Chevrolet Performance catalog.

Sperry is part of the storied history at General Motors, having joined the company in 1968 after graduating from General Motors Institute. His career has primarily revolved around cylinder head design and modifications, and he eventually moved to the racing side of the business. Early in his career he worked on both NHRA Pro Stock and NASCAR programs with some legendary figures in auto racing such as Bill "Grumpy" Jenkins, Smokey Yunick and Junior Johnson. He even worked on an Indianapolis 500 program with A.J. Foyt.

"There's a lot of stuff that I got involved in," Sperry says, understatedly.

In the late 1980s, he moved into production at GM and began work with the V8 group. During that period he was involved with additional well-known projects, such as updating the aluminum cylinder head configuration for the L98 engine, updating the heads completely for the Gen II LT1 engine, and then developing the heads and manifolds for the first LS power plants. In fact, he introduced equally spaced ports to the Gen III LS1 first available in the 1997 Corvette.

With leadership content on the production side for several years, Sperry then went back to racing to work on the cylinder head program for both the NASCAR SB2 engine program and later the R07 before his retirement.

For Sperry, the RS-X heads are one more feather in his cap, with their name providing much-deserved recognition from Chevrolet. For the performance industry, the heads are yet another game-changer from the mind of one especially creative engineer.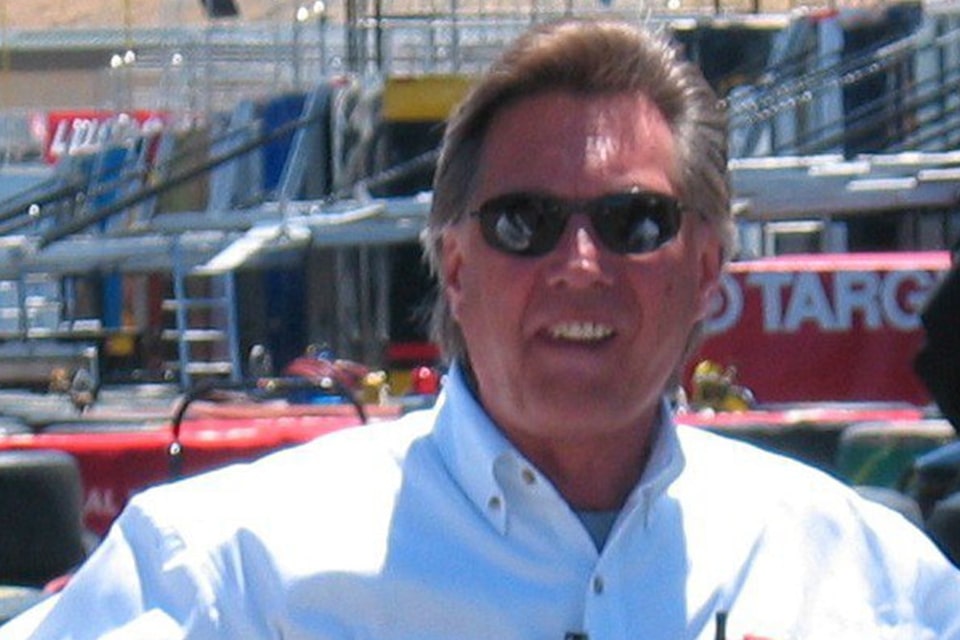 Keep watching The BLOCK for much more on the ZZ632/1000 crate engine* and stories from the 2021 SEMA Show.


*Because of its effect on a vehicle's emissions performance, this engine is intended exclusively for use in competition vehicles. This engine is designed and intended for use in vehicles operated exclusively for competition: in racing or organized competition on courses separate from public streets or highways. Installation or use of this engine on a vehicle operated on public streets or highways is likely to violate U.S., Canadian, and state and provincial laws and regulations related to motor vehicle emissions.