Tyler Reddick Takes Texas Win
Share on
Share on
Visit us at
Visit us at
On a long, sweltering day at Texas Motor Speedway, Team Chevy driver Tyler Reddick persevered through 16 caution periods and a 56-minute weather delay to score his third win in the last 13 NASCAR Cup Series races.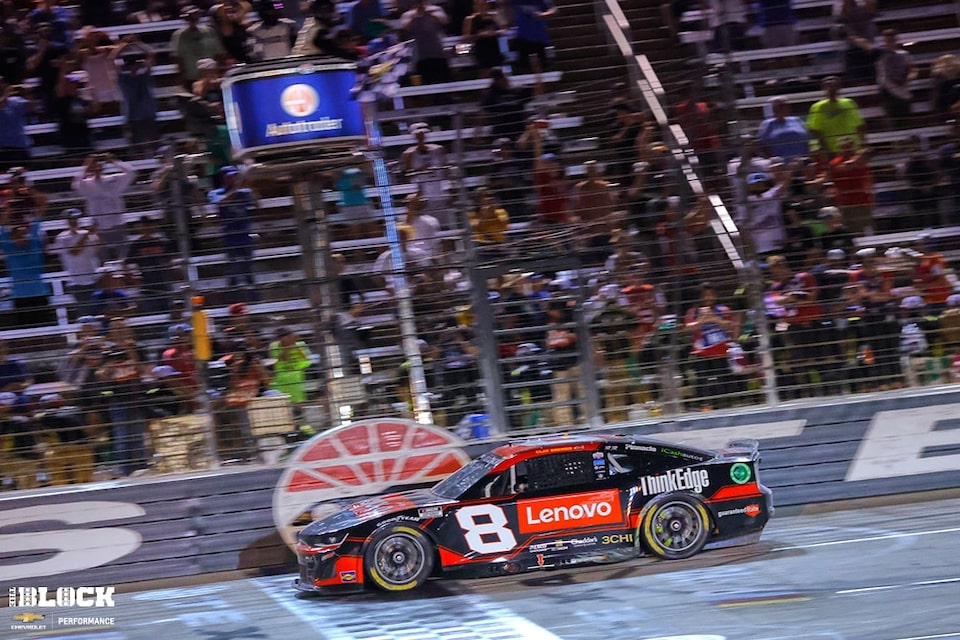 Team Chevy driver Tyler Reddick takes the checkered flag in his Camaro ZL1 at Texas Motor Speedway.

Reddick started from the fourth position in his Richard Childress Racing No. 8 Camaro ZL1 and moved into the lead for the first time on Lap 247 of the Autotrader EchoPark Automotive 500 at the 1.5-mile oval near Fort Worth.
He dominated much of the grueling 500-mile race's final stage and led 43 of the race's final 44 circuits, pulling away on the event's last restart to take the victory by 1.190 seconds. He led a race-high 70 laps overall to score his third career win and third of the season.
The Texas triumph was also Reddick's first on an oval in the Cup Series.
Reddick celebrates in Texas Motor Speedway Victory Lane with his Chevrolet and Richard Childress Racing teammates.

"I was just trying to maximize and use the gap that I built," the 26-year-old driver said post-race. "I mean, every time we've had a strong car, we've been bit by something, man.
"Just really proud to be able to get this Lenovo Chevy to Victory Lane. They were at Auto Club earlier this year. They deserve to go to Victory Lane. We got them there."
Chevrolet took two of the top-five finishing positions at Texas with Justin Haley coming home third, along with five of the top-10 in the final running order, as Erik Jones, William Byron and Kyle Larson finished sixth, seventh and ninth, respectively.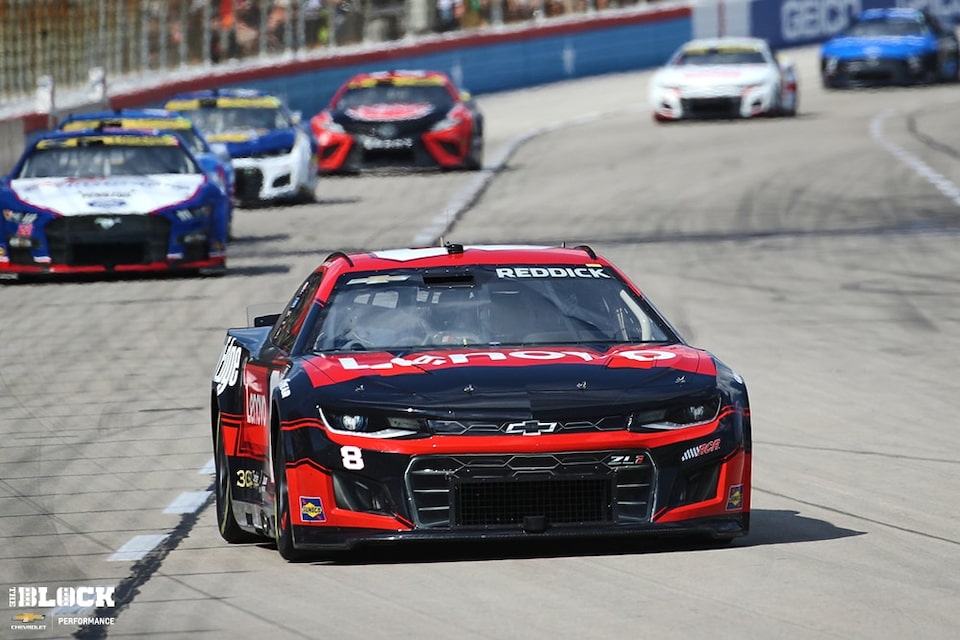 Reddick was one of five Chevrolet drivers to finish with a top-10 result at Texas.

Reddick's win was the 16th for the Bowtie at Texas to lead all manufacturers, and it also extended the brand's all-time wins record to 831 in NASCAR's premier series. This year, the Camaro ZL1 has found Victory Lane in 17 of 30 races on the NASCAR Cup Series schedule.
Although Reddick and the No. 8 team narrowly missed advancing in the NASCAR Cup Series Playoffs last week, they remain some of the hottest and most intense competitors in the garage and a prime example of Chevrolet's all-around strength this season.
Keep watching The BLOCK for more on Chevrolet Performance and a wide variety of motorsports disciplines.