Ben Keating: American Racer
Share on
Share on
Visit us at
Visit us at
Win on Sunday, sell on Monday. That's how the famous motorsports saying goes, and it's something Ben Keating lives as a member of Corvette Racing.

Ben Keating is in his inaugural season as a Corvette Racing driver.

The affable 51-year-old from Victoria, Texas, is regarded as one of the top privateer drivers in sports car racing and has the stats to prove it. His accolades include victories and championships in both prototype and GT cars at some of the most renowned tracks and famous races around the world.
He's competed for a wide variety of famed global marques, but 2023 represents his first season with the factory Corvette team. It's a perfect fit for Keating, who counts two Chevrolet dealerships (Port Lavaca Chevrolet GMC and Aggieland Chevrolet) among his expansive Lonestar State-based Keating Auto Group.
"It's a huge appeal to me to be able to represent a brand that I sell," Keating says. "I already have so many more people contacting me, saying, 'Hey, I want to buy from you.'"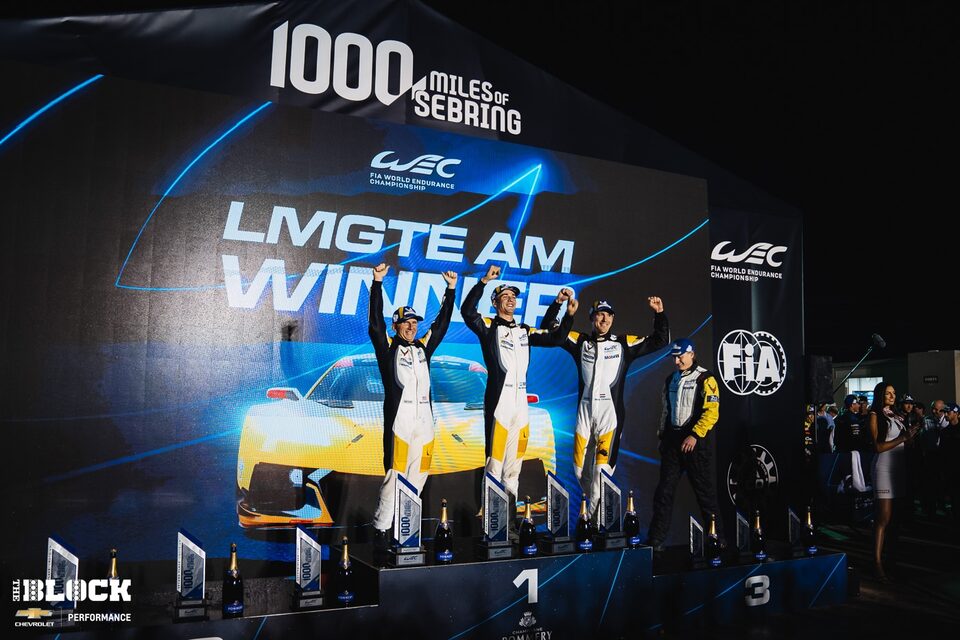 Keating (left) celebrates on the Sebring podium with teammates Nico Varrone (center) and Nicky Catsburg (right).

This year Keating is part of a trio of drivers campaigning the mid-engine No. 33 Corvette C8.R in the GTE Am class of the FIA World Endurance Championship. When WEC discontinued the GTE Pro class after the 2022 campaign, Corvette Racing moved its entry to the GTE Am category for the team's 25th anniversary season.
The class rules stipulate that each team can feature one Gold- or Platinum-rated (professional-level) driver as determined by the FIA, and must include a Bronze driver and a second Bronze or Silver competitor.
The No. 33 team thus features Platinum professional driver Nicky Catsburg from the Netherlands, Silver-rated Argentinian Nico Varrone and United States-born Keating as its Bronze participant. The team opened the seven-race season in March with a dominant class win in the 1000 Miles of Sebring at Florida's Sebring International Raceway. It was WEC's only event this year on North American soil.
"It's very special to me that I'm representing the United States in the World Endurance Championship," Keating says. "I'm one of the few American drivers and there's something very special about racing for an American team in an American car as an American. So, when we win in some foreign country, we're going to get to hear the American national anthem and stand under the American flag, which is different from what I have been doing for the last however many years."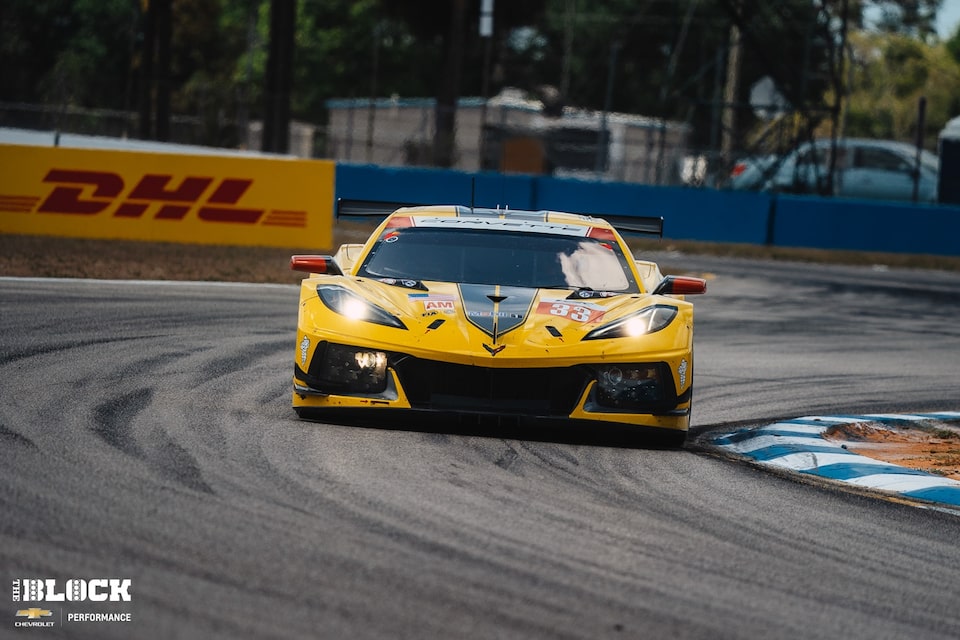 Keating possesses a diverse skill set and is regarded as one of the world's top privateer drivers.

Keating's family has long been involved in the automotive business, but he didn't begin his driving career until 2006 when he first took part in a variety of track days. His tremendous talent and love for the sport helped him climb the ladder, and ultimately led him to victories at circuits ranging from Daytona to Sebring to Le Mans across IMSA, WEC and the now-shuttered American Le Mans Series.
In recent years, Keating has also become an integral part of the PR1/Mathiasen Motorsports LMP2 program and is still part of the prototype team's driver lineup this season during the IMSA Michelin Endurance Cup races.

The lightweight prototype cars feature a spec engine along with massive amounts of downforce and are extremely aero-sensitive, while the Corvette C8.R is similar to its roadgoing counterpart, even sharing many components.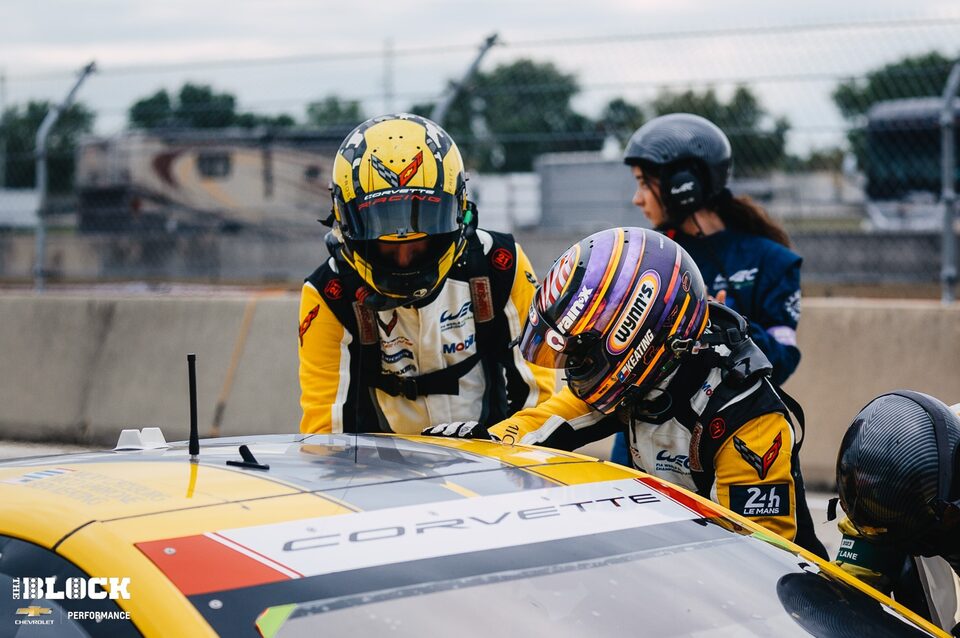 Keating (right) has a close relationship with Chevrolet on multiple levels.

Keating's ability to hustle both vehicles around some of the world's toughest circuits is an example of his immense prowess behind the wheel.
He's also proven to be adept at selling cars, providing a unique perspective afforded to few other dealers or members of Team Chevy.
"It's a great brand, and it's really fun to be representing Chevrolet not only as a dealer, but also as a driver," Keating says. "They're very different but it's all the same company. It definitely gives me an edge whether it's my relationship with the factory, or it's my relationship with the customers. The customers want to talk to somebody who knows what they're talking about, right?"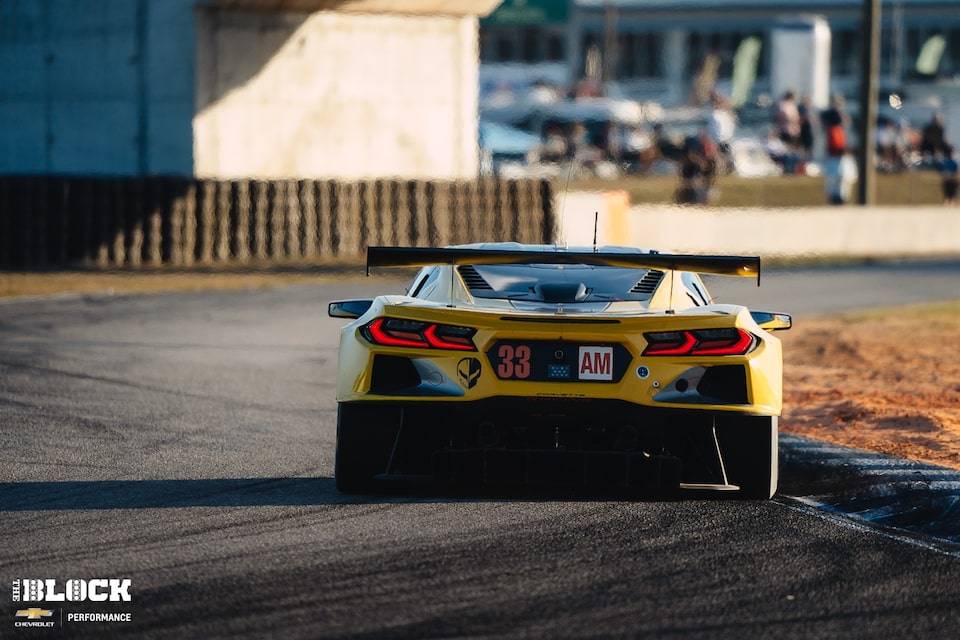 Corvette Racing hopes competitors see this view a lot during the 2023 FIA WEC season.

Keating has a Corvette in his personal garage as well: a 2011 ZR1 model from the sixth generation of America's Sports Car. Now he has his sights set on the 2024 Corvette E-Ray*, the first Corvette featuring electrified all-wheel drive. He is currently eighth in line to purchase one through one of his dealerships.
Whether he's standing on the podium, closing a deal with a customer or hitting the road, Keating is an authentic Bowtie Brand ambassador.
Be sure to keep watching The BLOCK for much more on Corvette and all motorsports disciplines.
*Available late 2023.