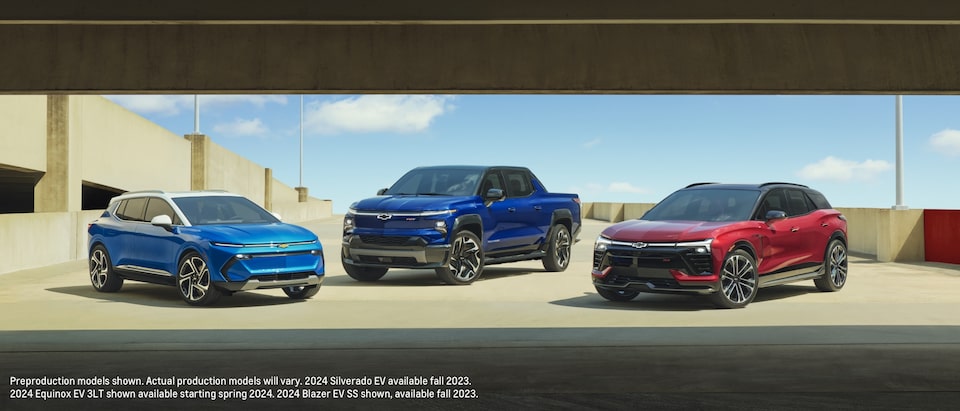 2022-11-21 | New Roads Magazine
Designed from the Ground Up
Dive into the details behind the development of Chevy's upcoming EVs, with insights from the designers and engineers who helped bring it all together.
Late in 2019, Nichole Kraatz began leading the design and development of the first and (literally) biggest piece of Chevrolet's electric future — the Silverado EV, arriving fall 2023.
The challenge was straightforward and daunting: "It was taking what Silverado is absolutely known for — its reliability, its durability, its cargo, payload, and towing capabilities — and expanding that and taking advantage of what an EV can offer," says Kraatz, the Silverado EV's chief engineer. She had previously directed software and hardware integration for both electric and internal-combustion GM vehicles.
From performance to interior design to the groundbreaking Multi-Flex Midgate, every detail of the Silverado EV (available fall 2023) was designed and engineered with the driver and passengers in mind.
The Bolt EV and Bolt EUV gave Chevrolet a head start thinking about what electric vehicles can be and do. But the introduction of the Ultium battery platform in Chevy's newest electric vehicles gave designers and engineers a new canvas. They went to work from the ground up.
---
THE TEAM THAT WE HAVE WORKING ON THE SILVERADO EV IS CONSTANTLY THINKING ABOUT THE OWNER.
---
NICHOLE KRAATZ
---
Over the years, plenty of car critics have fretted about the electric vehicles of the future. They'd all look the same, many argued, because they'd be designed simply to optimize aerodynamics.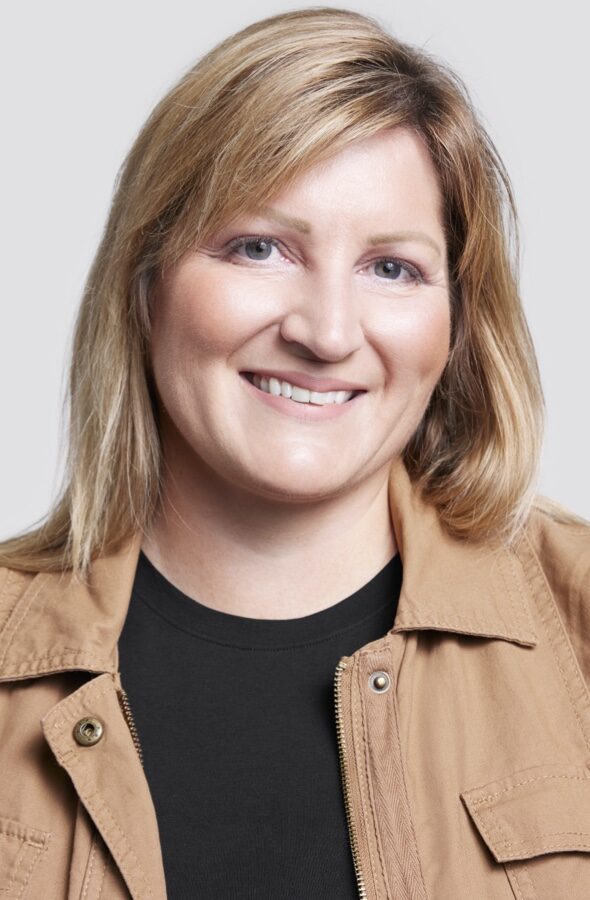 NICHOLE KRAATZ
Chief Engineer for Battery-Electric Trucks
Kraatz started at GM after earning her degree in mechanical engineering. She was inspired by the passion her grandfather — a body shop welder — had for the company.
"If the goal was just to make cars aerodynamic, they would not look good," says Rich Scheer, exterior design manager at General Motors. "The wind tunnel does not have an aesthetics button."
A more streamlined shape usually means better range, but efficiency isn't the only objective. Designers at Chevrolet worked on balancing aerodynamic constraints with an overall package that gives passengers plenty of space in a vehicle that looks attractive on the road and feels futuristic with its technology.
High-Tech Practicality
The biggest benefit in EV design is the space that's opened once you lose the internal-combustion hardware. In addition to not needing a transmission, EVs have battery packs that lie flat beneath the floor, eliminating the hump running down the middle of a gas-powered vehicle.
In the Silverado EV, no engine meant expanded storage options (an eTrunk up front under the hood) and shortening the hood. And that means improved visibility for the driver. The Silverado EV, along with the Equinox EV (available starting fall 2023) and Blazer EV (available starting summer 2023), made use of the new EV configurations to also create more rear seat leg room.
Interior and exterior sketches by designers Justin Salmon and Eduardo Okamoto, produced during the design process of the Blazer EV. See more sketches that inspired the design for Chevy's family of EVs @generalmotorsdesign on Instagram.
Without having to worry about the transmission hump, the vehicles become more like a real living space, says Jennifer Kraska, director of Chevrolet interior design. On the Equinox EV, for example, the center console will stretch across from the dashboard to the center armrest like a bridge, leaving space below for larger items.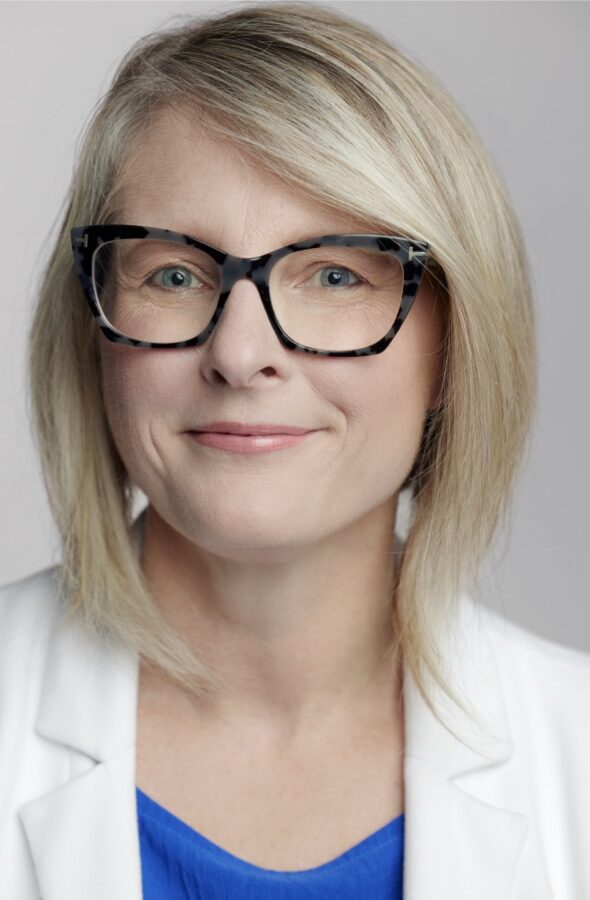 JENNIFER KRASKA
Director of Chevrolet Interior Design
Jennifer Kraska is a second-generation car designer; her dad was an artist who sculpted car models out of clay. Kraska recently led design for the Equinox EV.
Vehicle interior designers often look to outside influences, like furniture, fashion, and tech, to help inspire them. Kraska says her team turned to the camping industry to help push forward the SUV's practicality.
"Camping gear is very purpose-built," she says. "We like to think of our vehicles as also being purpose-built."
Technology-wise, the Equinox EV, Blazer EV, and Silverado EV share an available 17.7-inch diagonal infotainment screen. All three, along with the Bolt EUV, offer available Super Cruise™ Driver Assistance Technology† for compatible roads.
Technology is great, but it has to be easy to use, too. In the Equinox EV, "we really focused on balancing the technology with familiar controls, so there are still buttons," Kraska says. "We wanted to make sure it didn't feel cold."
Owner-focused Design
Every designer and engineer worked to find the line between the familiar and the new. Understanding what owners need and knowing the Silverado EV had to have the internal-combustion truck's capability, the team engineered the all-electric pickup to achieve excellent range, says Kraatz — offering up to a GM-estimated 400 miles of range on a full charge† — while also creating a vehicle with a sculpted and powerful look.
This sketch by J. Zhan was key to the development of the Silverado EV. See more sketches that inspired the design for Chevy's family of EVs @generalmotorsdesign on Instagram.
With so many possibilities, the team concentrated on making an owner-focused truck that not only appealed to traditional truck buyers, but to others as well.
The improved visibility over the hood was just one part of drawing interest beyond typical pickup drivers. The four-wheel steering system, which allows for improved maneuverability, was another. And focusing on owners meant incorporating many aspects of the traditional Silverado, too. It's beloved for a reason.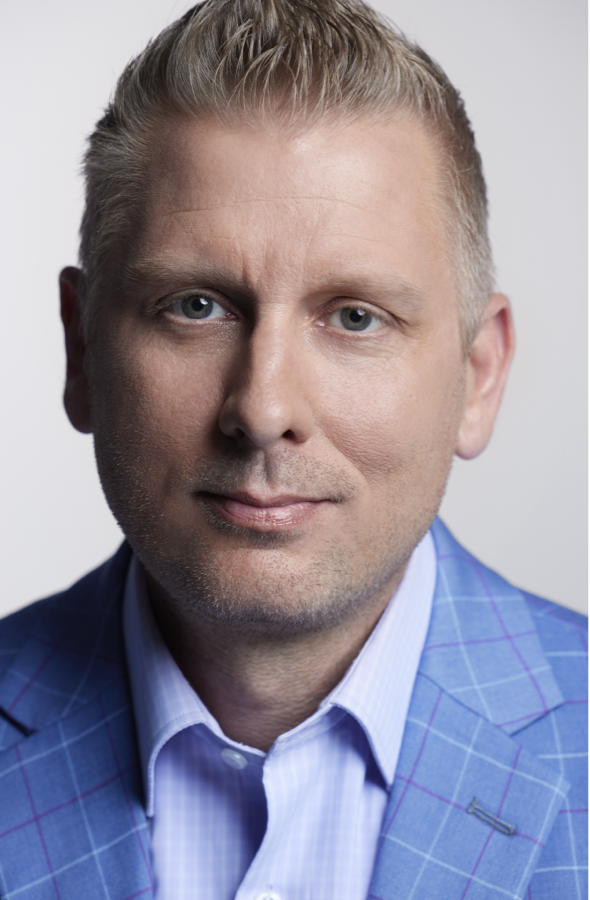 MATTHEW PURDY
Chief Engineer for Battery-Electric SUVs
Matt Purdy has been restoring cars since he was 15 years old. His experience working on older cars prepared him for developing brand new vehicles from the ground up.
So the Silverado EV RST offers a maximum payload of up to 1,300 pounds and a maximum towing capacity of up to 10,000 pounds,† with 754 horsepower† and 785 pound-feet of torque† in Wide Open Watts. And this full-size pickup can run 0 to 60 in a GM-estimated under 4.5 seconds† in Wide Open Watts.

"The team that we have working on the Silverado EV is constantly thinking about the owner," Kraatz says, "and has thought through providing a really awesome customer experience with this electric Silverado."

Matt Purdy, chief engineer for battery-electric SUVs at General Motors, says he appreciates how EVs can be pushed in a different direction from internal-combustion-engine vehicles. The Equinox EV, for one, is longer than the gas-powered Equinox and has a wider wheel track and 19-, 20- or 21-inch wheels available.
"You're going to be blown away at how cool this thing looks, with the really big wheels pushed way out to the corners of the vehicle," Purdy says. "It's a beautiful SUV."
STORY: RYAN WHITE, COLIN BERESFORD, SHARON SILKE CARTY / PORTRAITS: JENNY RISHER