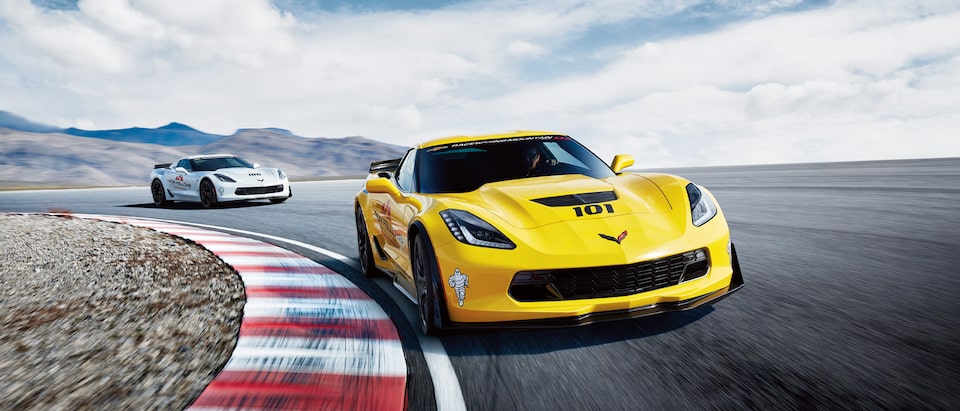 ---
2018-6-18 | Chevy New Roads Magazine

The Swift and the Serious

There's a place in the American Southwest where the sound of Corvette V8 engines thunder against the mountains, reverberate across the desert, and shake your soul.

Las Vegas to the east. Death Valley to the west. Pahrump, Nevada—smack-dab in the middle. Pretty much anything goes here. At the Official Performance Driving School of Corvette, things go pretty fast.

If this had been any other weekend resort escape, I'd be reminiscing about the dramatic sunsets, jaw- dropping sunrises, and staggering beauty of Mount Charleston. I'd tell friends back home about the amenities—pool, five-acre man-made lake, and loft-style luxury condo. Spring Mountain Motor Resort has all that and more. But the luxury condos here are located trackside. And there's a gun range. Welcome to Nevada.

Hosted on-site at Spring Mountain, the Ron Fellows Performance Driving School, Official Performance Driving School of Corvette gives Corvette owners—and all Chevy drivers, really—the opportunity to learn how to drive their cars the way they were designed to be driven—fast and precisely, on a course built for performance. Spring Mountain may be a country club, but here we're pushing a finely tuned Corvette across asphalt at speeds that'd make mothers faint. Don't worry, Mom—helmets are required.

The deep rumbling sound has me bracing for something—or someone. A former NASCAR driver turned professional driving instructor slips behind the steering wheel of a Corvette Z06, one of more than 100 at Spring Mountain. We're not even moving—just idling—and I feel one palm perspire around a pen (I thought it'd be possible to take notes) as the other white-knuckles the handle of the passenger door. Is it possible a car can be this exhilarating … in park?
Ask any of the instructors, and they'll tell you that just because you own the keys to a Vette doesn't mean you know what you're doing behind the wheel. Chevrolet knows this—and so do smart, passionate drivers.

This spring, about two dozen Corvette owners from around the country spent two days learning how to bring four tires, 19 state-of-the-art computers, and a 650-hp V8 engine into roaring synchronicity.

The first day in the classroom is all about car control, especially as it pertains to cornering and braking. On day two, you get out on the track and refine your cornering, accelerating, and braking techniques for real.

A couple buddies from Kentucky—Bill Neal, 60, and Sam Pantano, 66—met on the track 13 years ago, and together they travel to race courses around the Midwest. Neal bought his first Corvette in 1985 and has owned nine since—the latest a 2017 Z06. "I knew I was a Corvette loyalist within the first five minutes of driving my first one," he says. Pantano says the first time he ever went to the track, without any performance experience, his 2006 Z06 beat everybody else's track times. "Obviously, I want to get better behind the wheel," he says. "But it was like I was the King of the Road out there."

Going from zero to 60 mph in three seconds delivers G-forces usually reserved for roller coasters and jet engines. I find it to be a potentially addictive thrill. Within the first second, I'm smiling like a kid riding a bike down a hill too steep for my own good. At two seconds, the pen disappears. At three seconds, we're flying. Or at least that's how I remember it.

I'm not jerked back in my seat, but the sudden quickening off the line pushes me into the perfect sitting position. The seat—a beautiful leather-trimmed bucket that inspires comfort and confidence—hugs my back. We've all heard the phrase "tires grip the road" before, but for the first time in my life I can actually feel the tactile connection. The driver shifts into a higher gear, pushing the speedometer well past any legal road limit, as we approach our first straightaway.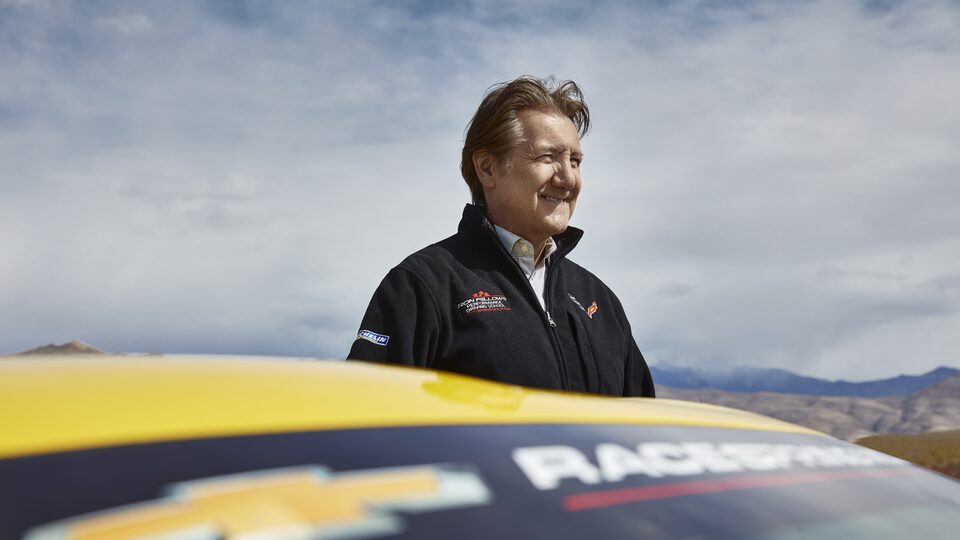 RON FELLOWS: THE GODFATHER OF CORVETTE RACING
Motorsports icon Ron Fellows is synonymous with Corvette in the racing world. NASCAR, American Le Mans, SCCA—he's done it all. After retiring from full-time racing after the 2008 season, the Canadian native says Chevrolet started talking with him about a program for Corvette owners and the 6th-generation ZR1. The theory was sound. "If GM was going to make the most powerful Corvette they've ever built, the thought was that it should come with some training," Fellows says. Within months, Spring Mountain and Fellows formed a partnership with Chevrolet. "At the end of the two-day school, we all want the same thing," he says. "We want to make sure our students leave with a solid understanding of the Corvette's capabilities, as well as their own."
---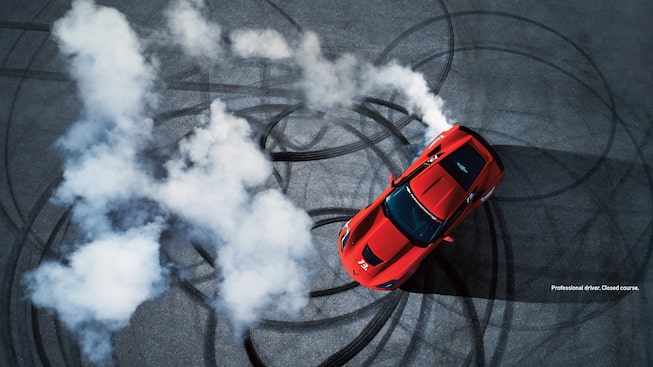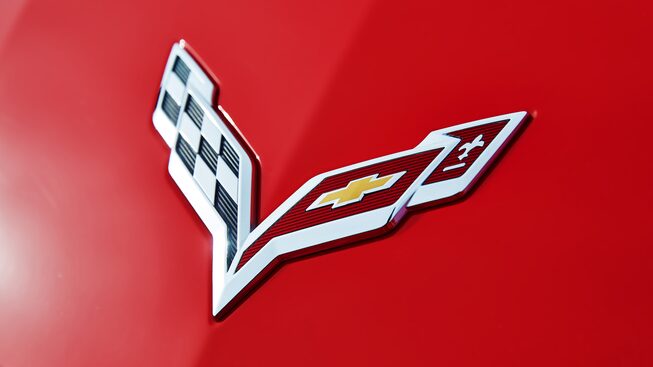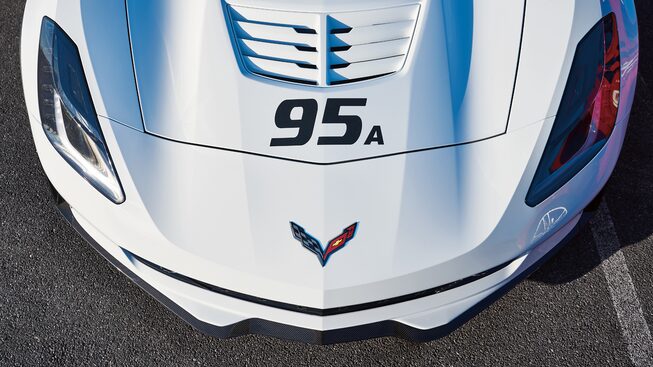 The school provides unmodified Corvettes for identical skills transfer to students' personal Corvettes at home.
Josh Filsoof is a 25-year-old lawyer from Manhattan. His girlfriend, Marilyn Arias, 21, accompanied him for the trip. His recently purchased Corvette is a dream fulfilled. "When I was 10 years old, I saw a Corvette and I was like 'I need one!'," he says. His sights were set. Filsoof worked hard academically and says he secured a full ride to a university. "But I also worked and saved up the whole time," he says. "I finally broke down and bought one, and I've always wanted to do some track driving, so I figured this school is a great way to get into it." Filsoof, who learned about the Corvette owners school through the dealership where he purchased his car, represents the next generation of Corvette drivers. Chevy was hoping to lure younger drivers with the 2018 Grand Sport, and that's exactly what's happened. "It's my baby," he says. Arias looks slightly jealous.

We often hear about a car's zero to 60 mph time. It's a cool, fleeting few seconds. Let me tell you about the next jump. When you're sitting a few feet behind one of the most powerful engines available to the consumer market, going from 60 to 120 mph on a straightaway designed for speed, time is suspended. It hangs in the air. You cut through it. You can almost touch it. You learn about yourself and your relationship with speed. You start asking questions. Do I want more? How much more can I take? What else is this car capable of? What is this new sensation, this tranquility discovered in the midst of overwhelming acceleration?

Going fast isn't the only thing Corvettes are designed to do. What might be even more impressive than any zero-to-whatever time is the car's ability to slow from 130 mph down to 40—just in time to take a 90-degree turn. I'm staring at the end of the straightaway, and the driver makes a couple small, swift, unforced movements—downshifting, a slight turn of the wheel—and the car whips around the bend, its full weight shifting, before straightening out against all odds, staring straight at the oncoming serpentine.

At even 30 mph, heading into a serpentine with a half-dozen switchbacks would be nerve-wracking in anything less than a Corvette. We're going 60. What's more bewildering than the speed is the control. This doesn't feel like mere "driving." Driving is what we do on our way to work, to drop off the kids. This is something else entirely. It's a ride. It's a micro-adventure on the track unto itself. And doing it twice in a row is about as much as I can handle—physically, but also mentally.
High (speed) school friends

Students at the school are there to share the joy of performance driving. Raymond Skowronski and his son Ray (images one and two) signed up together. So did Josh Filsoof and his girlfriend Marilyn Arias (image three), and Patricia Thompson and her boyfriend Dan Gilbert (images five and six).
Raymond Skowronski, 61, traveled to Pahrump with his 21-year-old Vette-loving son Ray. The Skowronski family is decidedly loyal to Chevrolet. The Corvette is just the most recent addition to the garage. The car—and the class—were a birthday gift for Raymond, who spent more than 30 years practicing dentistry in metro Detroit. Raymond loves the car. But Ray, his son, is the self-proclaimed Corvette nerd. "I'm totally obsessed," he says. Dad says he came to learn "what this car is capable of doing." His son says, "I have a good idea of what it's capable of doing—I came to learn what I'm capable of doing with it."

Patricia Thompson bought a beautiful Corvette Stingray last summer and made the trip from Oregon to Spring Mountain for her 59th birthday. She was kind enough to let her boyfriend, Dan Gilbert, 63, tag along. "Sometimes she's even nice enough to let me sit in the driver's seat," he says with a smile. Thompson was there to up her game. "It's a fun car and it's an amazing car," she says. "But it's a lot of car." Amen.

Rick Malone is director of the Spring Mountain Driving School. He puts forth a curriculum that focuses on the nuances of Corvette technology in ways that help all drivers—from complete newbies who just bought their first Corvette to those who've owned several and have hours of track time under their belt—understand how to approach and execute proper steering, cornering, braking, and speed control.

All participants in the Ron Fellows Corvette Owners School receive a certificate of completion, and—here's a stat for you—precisely 100 percent of the owners who spend two days in the deep end of the Corvette universe will tell you they left as a smarter, faster, more confident driver. Second to building skill is maintaining a jovial atmosphere. The school is devoid of the competitive vibe that normally surrounds racing. At the Ron Fellows Corvette school, lap times aren't shared, and mistakes are encouraged. It's like Malone is always saying, "Life is like photography—we develop from the negatives."

At the end of the second spin around the track, my grip has loosened but the smile on my face never left. Even the physiological realities of being whipped around a performance track at incredible speeds by a professional driver—G-force-inducing realities—can't shake the smile away. Weeks later, the smile remains, and I can still hear the Corvette V8 engine thundering against the mountains, reverberating across the desert, and shaking my soul.

STORY: TRAVIS WRIGHT/PHOTOGRAPHY: JOSEPH PUHY