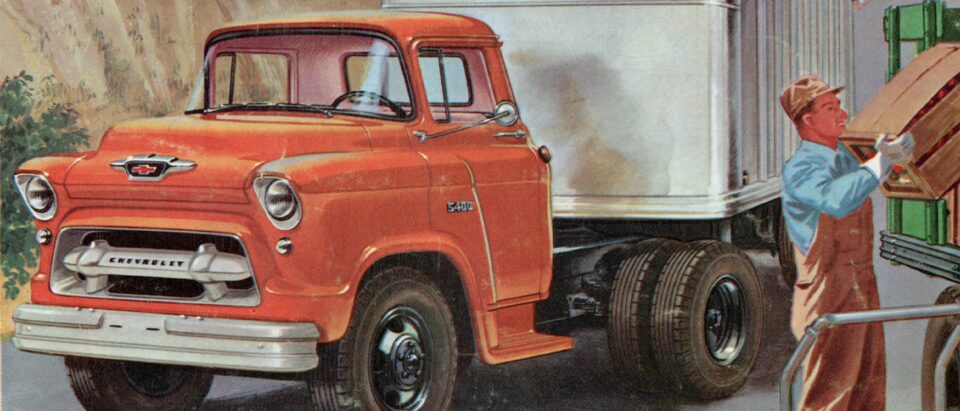 2020-07-30 | Chevy New Roads Magazine

Legends of Chevy Trucks
1955 Task Force
There's a Legend behind each and every Chevy Truck. Built for the toughest of jobs for generations, Chevy pickups have become part of the fabric of our country, conduits of shared experience, and vehicles of common memories.

Part of the mission of the General Motors Heritage Center is to preserve these stories. The Heritage Center maintains a huge collection of literature and artifacts, and includes a selection from its fascinating repository of historic Chevy Truck brochures on its website. In our Legends of Chevy Trucks series, we'll highlight some of the models and eras that are still fascinating today. In this installment, we'll head back to 1955 to investigate the iconic Task Force generation of trucks.

OVERVIEW
In 1955, pickup trucks were still very much work vehicles, and not the do-everything-well family utility machines they have evolved into today. However, the '55 Chevy Task Force truck represented an important step forward for the category, with design and amenities offering unprecedented refinement for the day.
DESIGN VISION: Any Chevy Truck enthusiast will recognize the era from which the Task Force trucks hail, even without an encyclopedic knowledge of the name plate. The truck's signature wraparound "Sweep-Sight" windshield and Stepside truck bed make a '50s Task Force instantly recognizable.
The optional "Airmatic" bench let driver or passenger tailor their seat firmness by way of manually adjustable air pumps. Talk about swag.

The brochure overflows with period-correct braggadocio: "So dazzling in design, so brilliantly styled that it will be acclaimed as 'the sports model of the truck field' for years to come."

CREATURE COMFORTS: Though modest by today's standards, a lot of thought and engineering went into keeping drivers comfortable over a long workday. The "Nu-Flex" bench seat was advertised as providing a better ride, thanks in part to improved springs and multiple "air relief valves." Truly luxurious Task Force models might offer the optional "Airmatic" bench, which let driver or passenger tailor their seat firmness by way of manually adjustable air pumps. Talk about swag.

---
---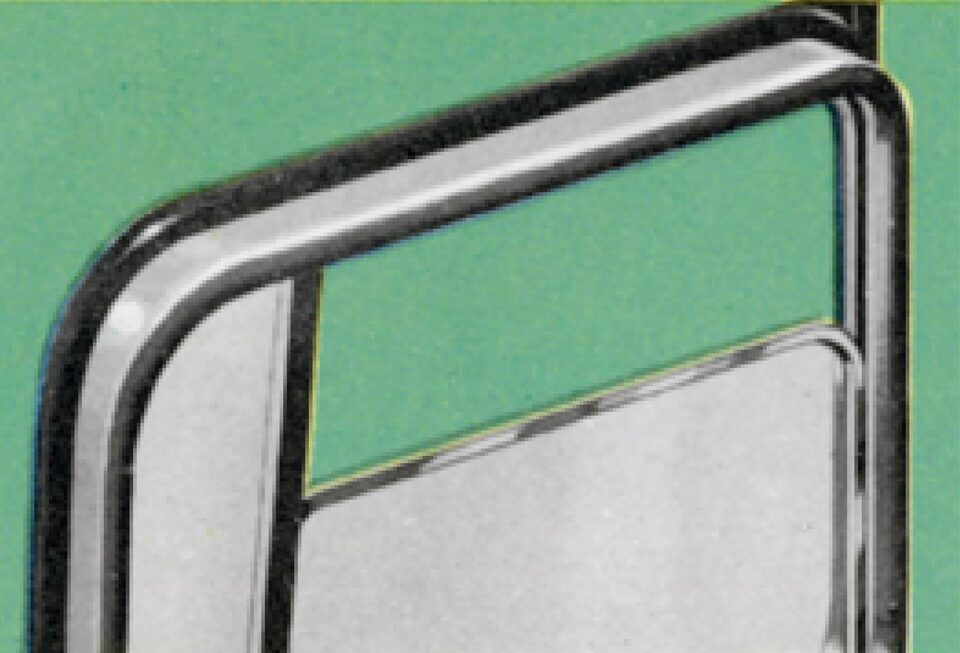 TECH ... 1955 STYLE: Half a century removed from the concept of "infotainment," the Task Force trucks were nevertheless jampacked with practical innovation. "Concealed safety steps"—essentially a step into the vehicle cab hidden by the doors—made for easier ingress and egress in wet or snowy weather. Even windows with exterior moldings, known as "Glass Guard," showed the way forward in terms of protection and durability, as they were less prone to breakage.
---
---

POWER: While the Task Force was available with a number of different powertrains in 1955, the star of the engine lineup was undoubtedly the then-new Taskmaster V8. The 265-cubic-inch engine (that's about 4.3 liters for you whippersnappers) made a robust 145 horsepower and 238 pound-feet of torque, and could turn your Task Force into a true powerhouse work machine.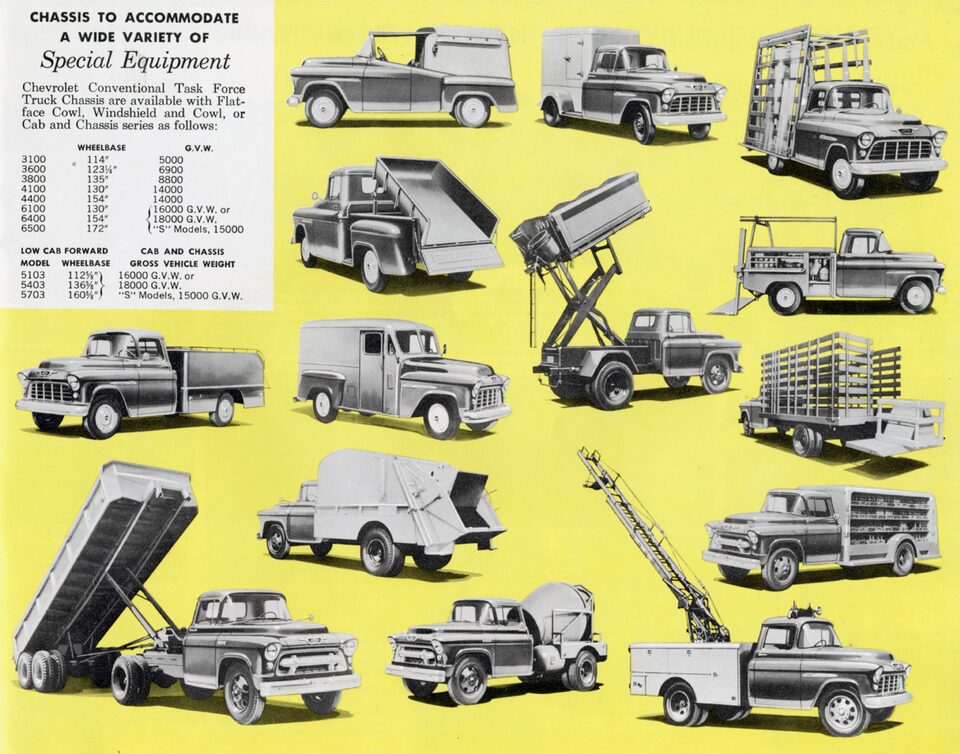 THEN VS. NOW: Just as today's Chevy Silverado and Silverado HD offer a remarkable variety of specifications and trims, the Task Force Series could be configured for varied needs. Customers could purchase a Task Force cab and chassis and then order a commercial body from a specialized manufacturer. Commercial-minded shoppers could also order factory-built "Forward Chassis Control" enclosed vans or even three different school buses ranging from 30- to 54-student capacity.

DISCOVER MORE LEGENDS
Just like the 1955 Task Force, you may be a Chevy Truck Legend. Our most loyal truck owners are eligible for Truck Legends membership and receive awesome benefits like an exclusive cap, Legends decals, and invites to amazing events. Learn more about becoming a Truck Legend.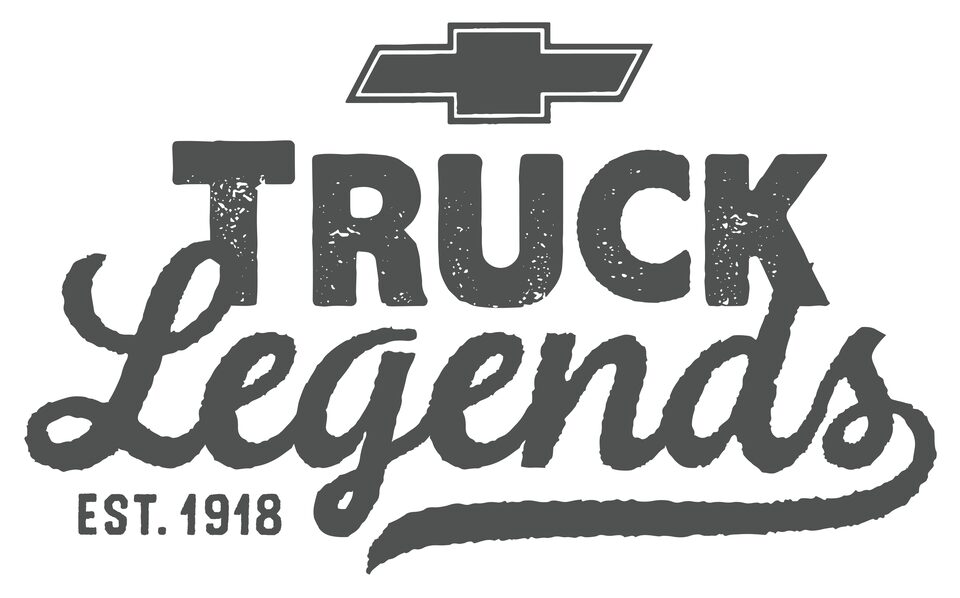 If you'd like to read more vintage Chevy Truck brochures, be sure to look for more episodes in our series in the coming weeks. You can also click over to the Heritage Center website and explore on your own.
STORY: SEYTH MIERSMA