2022-08-18 | New Roads Magazine
Kick Some Tail(gate)
The combination of food, fun, and friends in a stadium parking lot before football games big or small is only made better by including a pickup truck perfect for the party.
They say everyone loves a parade, and maybe that's true. But who doesn't love a tailgate? As autumn rituals go, it beats sweaters and jeans and pumpkin and spice. And it travels. To small towns under Friday night lights. To college towns on Saturday, and to big cities on Sunday.
Heck, it travels through time itself, the way rituals do, from one decade to the next and one generation to another. Coaches and players may change. Hair might thin or go gray. But we'll gather in the same lots, with the same crew, wearing the same lucky hat. Unless, of course, it's the socks that are lucky.
The anticipation of tailgate season is as true in Tuscaloosa as it is in Fargo as it is in Palo Alto. As true as it's been since they played the first football game in New Jersey in 1869, 42 years before Chevrolet was founded.
FLEXIBLE TAILGATING: Silverado's available Multi-Flex Tailgate lets you choose from several positions to fit your tailgating style, whether you need a serving area, a lot of storage space, or just somewhere to sit and watch the pre-game games.
One telling of the tailgating story has it starting right there in Jersey at the origins of this American pastime. Another goes back a bit farther, to 1861, the Civil War, and the first Battle of Bull Run. In a boost to the football-as-war metaphor (or war-as-football metaphor), legend has it that people traveled from Washington, D.C., to Manassas, Virginia, to watch the Battle, and they packed plenty of provisions for the trip. A third version starts in 1866, when a Texan named Charles Goodnight converted a U.S. Army wagon into a rolling kitchen to help feed cowboys.
Whatever the true origin story, what's undeniable is that we've long looked for an excuse to gather outside and have a good time. Goodnight — an entrepreneur if ever there was one — and his chuck wagon would be as wildly envious of today's do-everything pickups as he would be the industry that tailgating has become.
There are companies dedicated to setting up and tearing down and making sure everything's just right when you arrive. But if you still want to go the old-fashioned route and do it yourself, there are plenty of games, grills, stereos, televisions, tents, tables, chairs, coolers, refrigerators, heaters, coolers, and bathrooms available. Each is adjustable, foldable, stackable, and packable to fit neatly into, say, any member of the Silverado lineup.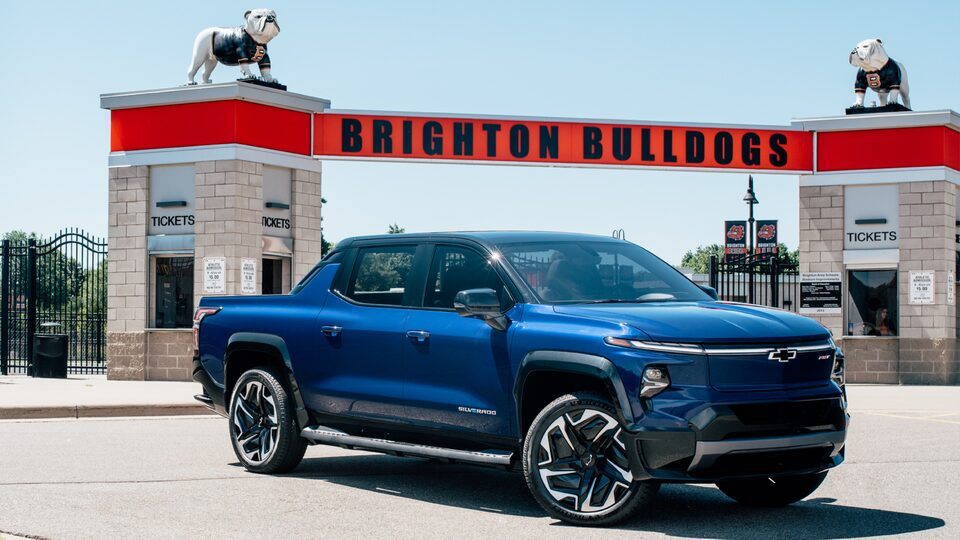 You don't have to have a tailgate to tailgate (in Seattle and Knoxville, boats are used for sailgating), but a good tailgate will help. The Silverado family will have you covered with the Multi-Flex Tailgate, available on Silverado and Silverado HD as well as Silverado EV, which arrives in fall 2023. The Multi-Flex Tailgate will let you choose from six different positions so you can employ your personal tailgate however best fits your party.

On the Silverado EV RST, the Multi-Flex Midgate will allow the back of the cabin to open to the bed. Combined with the Multi-Flex Tailgate, that means up to 10 feet, 10 inches of load floor and storage capability — enough to handle a couple of long tables along with your other tailgating gear. Got a road game instead? With a GM-estimated 400 miles of range† on a full charge and available Super Cruise™ driver assistance technology for compatible roads,† Silverado EV RST can make getting there a breeze.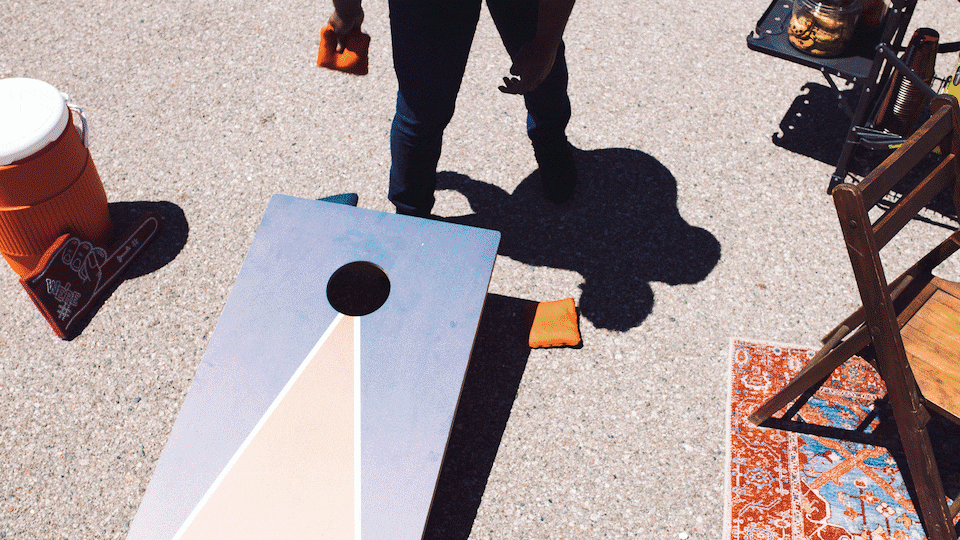 Those of you with even bigger plans can head to the game in the 2022 Silverado HD with available 6.6L Duramax® Diesel engine. With up to 7,442 pounds of available payload capacity,† this truck could hold the entire team for a pre-game pep talk. Up to 83.5 cubic feet of available cargo capacity† in the bed means plenty of space to bring the party along.
The point is, you'll have more than enough space, capability, and power to bring along whatever your tailgate desires — and usually that starts with food. Among tailgate enthusiasts, Baton Rouge, Louisiana, has a reputation as a must-visit destination. Tailgating is Big Time down there, and that starts with a lot to eat.
Charlie Ruffolo is the director of public affairs for the Louisiana Culinary Institute, which means he's closely involved with its associated businesses, including BRQ Seafood and Barbeque. On BRQ's website you'll find tailgating packages ranging from "The Kick-off" (two meats, three pounds each) to "For the Win" (five meats, three pounds each). Each Saturday, the catering team gets cooking around 2 a.m. to get everything ready.
If you're looking for a tailgating expert, someone working at a BBQ joint in the South is a good place to start. Ruffolo has seen about everything there is to see, and he has two words of advice that work wherever you set up and enjoy yourself this time of year.
"Pace yourself," he says.
STORY: RYAN WHITE / PHOTOGRAPHY: ROY RITCHIE