---
Upgrades to enhance capability on the street or track

The Gen 5 Camaro offers great performance capability, with special models including the 1LE, ZL1 and Z/28 earning the label of "legendary." Chevrolet Performance has worked to make the most-popular performance parts from the hottest models available to all Camaro enthusiasts, giving Camaro V-6 and SS owners the tools to build strong pulling, harder-cornering and quicker-stopping performance on the street or track. From the comprehensive Z/28 suspension kit to the ZL1 driveline package and brakes – along with shifters, cylinder heads, fuel system upgrades and even aerodynamic aids – we've got the components you need to transform your performance-hungry Gen 5 Camaro. Better still, all of Chevrolet Performance's Gen 5 Camaro components are the factory-engineered and validated components used on the production models, so you know they'll fit, perform and hold up with the confidence you can't get with other aftermarket parts. Check out our extensive and unmatched collection and take your Camaro's capability to the next level!

---
If you've squeezed more power out of your Camaro's engine, you want to make sure the rear end can handle putting it to the ground. This kit features the specialty components from the production Camaro ZL1, including a larger, stronger 9.9-inch cast-iron differential housing, stronger axles, and a heavy-duty limited-slip differential. This patent-pending system is designed to ensure that ZL1's tremendous power is smoothly delivered to the ground. A rear-differential cooler is incorporated and reduces temperatures in the differential by more than 100°F (fluid lines must be installed). Asymmetrical half-shafts — a 60-mm hollow shaft on the right and a 33-mm solid shaft on the left — offer different torsional stiffness rates that work with the limited-slip differential to minimize the chance of wheel hop on hard launches. Keeping everything moving is the included stronger ZL1 prop shaft.

PART NO. 22959394 / Manual (SHOWN)

PART NO. 22959395 / Automatic

---
If you want a little more out of your LS3 engine, meet this dynamic duo of CNC-ported heads and high-lift camshaft. This kit pair can increase the power of the LS3 engine in your Corvette to 470-plus hp and 440 lb-ft of torque. Developed by Chevrolet Performance engineers as a direct replacement for the factory-installed heads and camshaft (tuning required), with 276 cc intake runners and 2.165-inch/1.590-inch valves. The camshaft makes the most of the heads' generous airflow attributes, with .591-inch/.591-inch lift and 211°/230° duration at .05 inch and a 121° lobe separation angle. This kit fits other LS-family engines with at least 4-inch bores. Contents include the camshaft and fully assembled cylinder heads. Head gaskets (P/N 12610046) and cylinder head bolts (P/N 17800568) must be purchased separately.

PART NO. 19300535

---
Let your Camaro SS's engine breathe easier and more efficiently by trading out its restrictive air filter for a high-flow air filter out of the ZL1. This direct replacement for any 2010-and-newer Camaro SS lets more air into the combustion chamber, meaning more oxygen in the cylinder and more power from combustion.

PART NO. 92229651 (NOT SHOWN)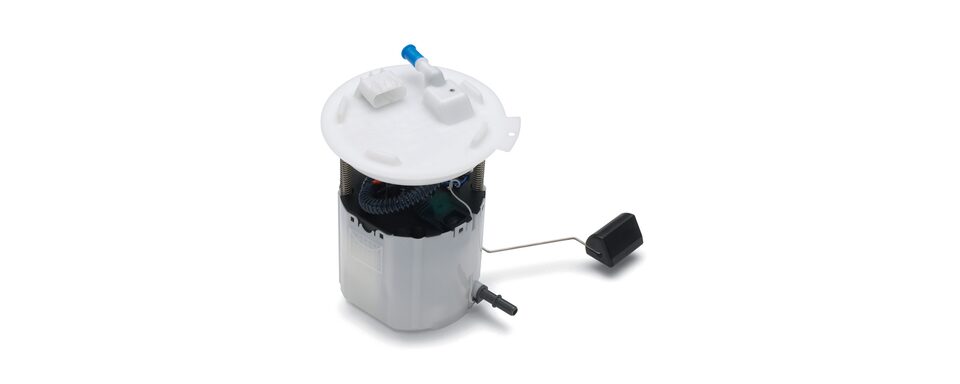 ---
This is the same factory-engineered fuel pump out of the mighty 2012 Camaro ZL1. Swap out the pump on your 2010-and-later Camaro SS model and you're ready to handle up to 600 horsepower. The ZL1 Fuel Pump has a capacity of 205 liters per hour at 65 psi and is pulse-width modulated, eliminating the need for a conventional pressure regulator. The kit includes fuel pump module/sender assembly, tank seal, and instruction sheet.

PART NO. 19303293

---
Give your LSX engine more atmosphere with the supercharger off of the LSA-powered ZL1 Camaro. The Eaton® Twin-Vortices high-helix rotors yield a 9-psi boost for your engine, with 1.9 liters of displacement. And keeping it all cool is an integrated air-to-liquid intercooler.

PART NO. 19300534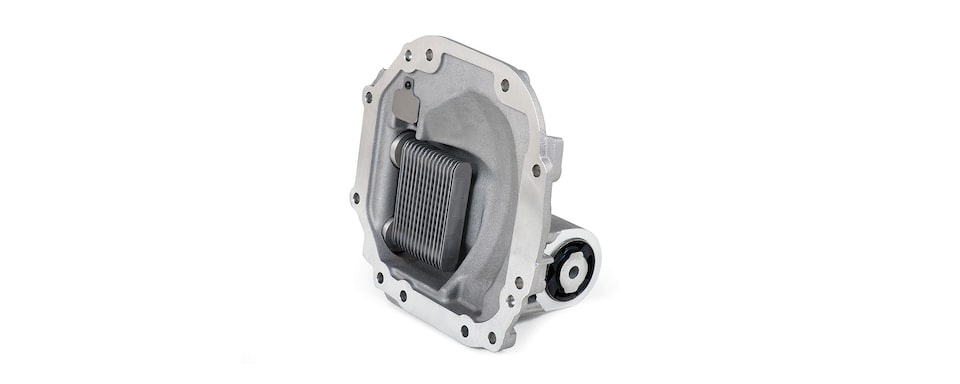 ---
The Camaro Z/28 is equipped with an RDM cooling system that circulates cooled transmission fluid through a heat exchanger integrated into the RDM cover. This innovative system reduces oil temperature by more than 100°F, helping the differential maintain cool, stable performance throughout the most aggressive track driving sessions. The Z/28 system has greater heat-rejection capability than competitors' air-cooled RDMs, helping to prevent differential component damage from high-temperature oil degradation. The integral heat exchanger design also eliminates the weight, noise, and complexity of a dedicated external pump and its associated hardware, seen in many aftermarket systems. This Z/28 based RDM cooling kit can be applied to any 2010 and later Camaro SS with a manual transmission.

PART NO. 23216684

---
Subscribe to receive monthly email communications such as news, offers, and more from Chevrolet Performance.

---
---
Visit TheBLOCK.com for a behind-the-scenes look at the world of Chevrolet Performance from an enthusiast's point of view.

---
---
Subscribe to receive monthly email communications such as news, offers, and more from Chevrolet Performance.

---
---
Check out Chevrolet Performance product releases, future car builds, and more.

---