Original with a Twist: A 1954 Chevy with Patina Paint and LT4 Power
Share on
Share on
Visit us at
Visit us at
AJ Meadows' all-patina 1954 Chevrolet Bel Air is perhaps the perfect HOT ROD Power Tour vehicle. In parking lots across the country, he doesn't have to worry about getting it scratched or dented. In fact, that would only add to the character of the vehicle's all-original blue paint.

However, the car sits on a Roadster Shop chassis and is powered by a Chevrolet Performance LT4 crate engine.*
This 1954 Chevy features a combination of original elements and modern performance upgrades.

"Everything you don't see is brand new and super nice and then everything you can see on the outside looks patina and a little rusty still," Meadows, a native of West Texas, said at ZMax Dragway during the Charlotte stop of this year's Power Tour.

Meadows chose the supercharged LT4 primarily for its 650 horsepower and 650 lb.-ft. of torque, but also for Chevrolet Performance's well-known reliability.

He has always been a fan of the '54 Chevy and found the car online a couple of years ago. The original paint drew him to the all-original vehicle, which was still running and driving with its straight-six engine and Powerglide transmission directly from the factory. He sanded off some surface rust but otherwise, the paint is untouched from 70 years ago.

For Meadows though, all original "wasn't Power Tour enough" and he went to work on a variety of upgrades.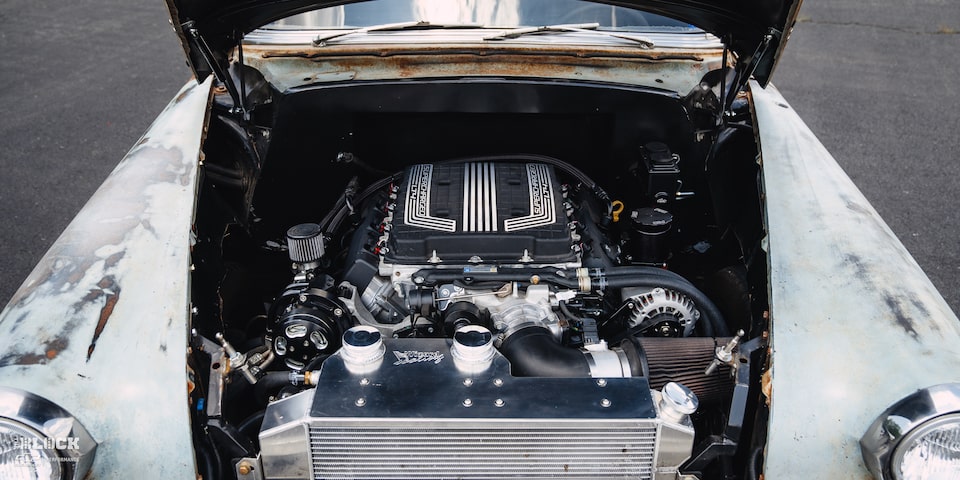 A 6.2L supercharged Chevrolet Performance LT4 crate engine* sits under the hood of the car.

After selecting the LT4 he paired it with a Chevrolet Performance 8L90-E eight-speed automatic transmission, going through Speartech to add cruise control and paddle-shifting capabilities. From the factory, the transmission features a 715 lb.-ft. torque limit to handle all the power of the LT4.

Meadows added a Wegner front accessory drive kit and Wizard Cooling aluminum radiator, while Outlaw Performance in Lubbock, Texas, built a full custom exhaust system.

Meadows also chose a Roadster Shop FAST TRACK chassis, which features the lowest ride height available from the company, aiding in the car's drivablity and cool stance. The chassis features independent front and rear suspension and coilover shocks all the way around.

"They did a great job, everything dropped in and bolted up, the body dropped on, there were no clearance issues," Meadows said. "You have to do some metal fab work to get it to fit, but Roadster Shop did their part for sure in making sure that the LT4 and 8L90 fit like a champ."

The car rides on Forgeline wheels paired with Michelin tires. Baer brakes bring it to a stop.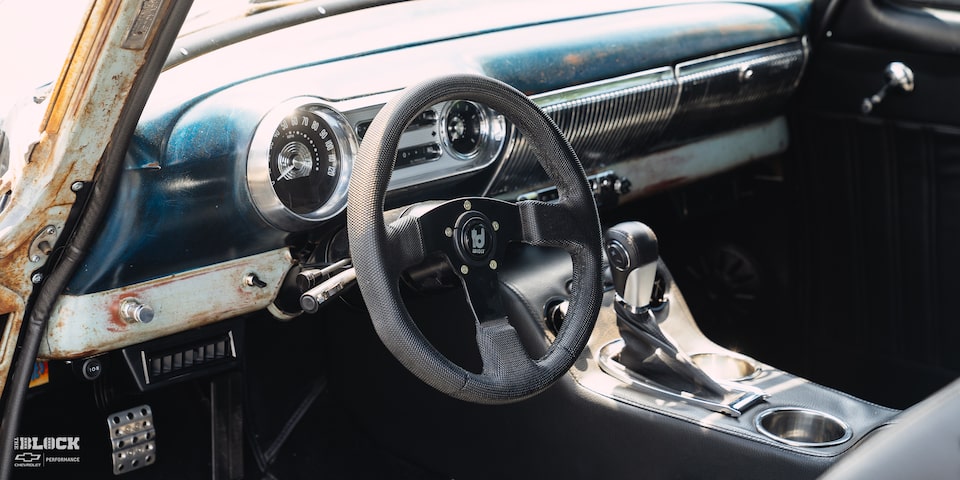 Modern interior elements juxtapose the patina paint.

The interior work was completed by a shop in the Midland, Texas, area and features TMI seats and materials along with a full Vintage Air setup and all Dakota Digital gauges.

Meadows is a lifelong Chevrolet fan who also owns several versions of what he calls "shiny cars," including a Duramax diesel-powered 1954 Chevy pickup, a '69 Chevelle featuring a turbo LS power plant, an LS-powered '58 Brookwood wagon, a '94 Impala, a '99 Corvette and his daily driver: a 2015 Camaro Z/28.

While Meadows was taking part in this year's Power Tour with his wife, his mother and 90-year-old grandmother were also doing the event in a C5 Z06 Corvette. His grandmother is actually the one most responsible for his Bowtie fandom.

AJ Meadows has been a part of every Power Tour for more than a decade.

Meadows works in the oil and gas industry in West Texas and resides in the town of Stanton after living in Midland for many years. He has participated in every HOT ROD Power Tour since 2012.

"The first couple of years was just to see the country and to see what was out there," he said. "The more you do the more people you meet. It's just amazing. The venues are great. Having Chevrolet out here is great. That's the reason we keep coming back."

Meadows' vehicle collection demonstrates that he is a fan of the modern performance offered by LS engines, but his 1954 Chevy has now also helped him enter the LT arena as technology moves ever forward.

"The older I get it seems the older I like the cars, but the reliability is nice," he said of his LS and LT-powered vehicles. "The LS is still stupid popular but with the arrival of the LT and the aftermarket support, it's nice to kind of stay with the times. This is my first LT swap and I'll probably do more."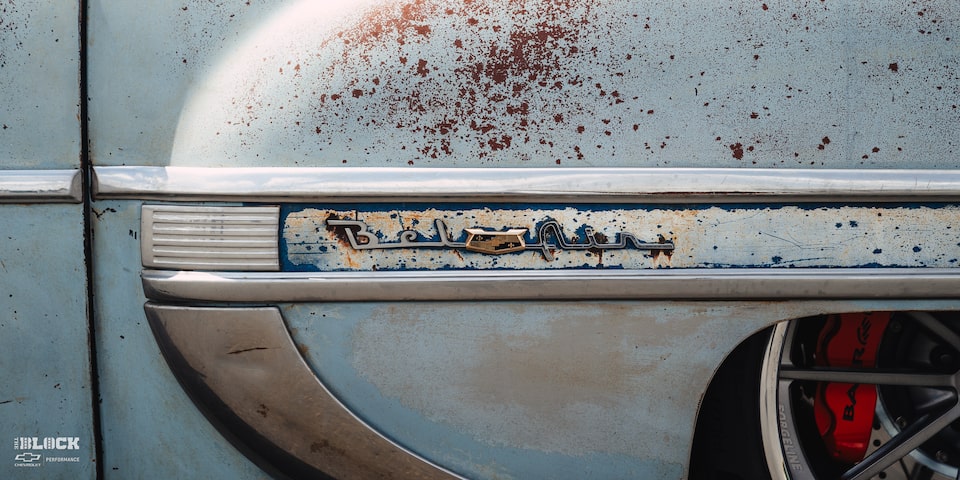 This 1954 Bel Air has seen a lot of history.

Keep watching The BLOCK for Chevrolet Performance-builds from events across the country.

*Because of their effect on a vehicle's emissions performance, these engines are intended exclusively for use in competition vehicles. These engines are designed and intended for use in vehicles operated exclusively for competition: in racing or organized competition on courses separate from public roads, streets or highways. Installation or use of these engines on a vehicle operated on public streets or highways is likely to violate U.S., Canadian, state and provincial laws and regulations related to motor vehicle emissions.